Gulf Shores Beach Alabama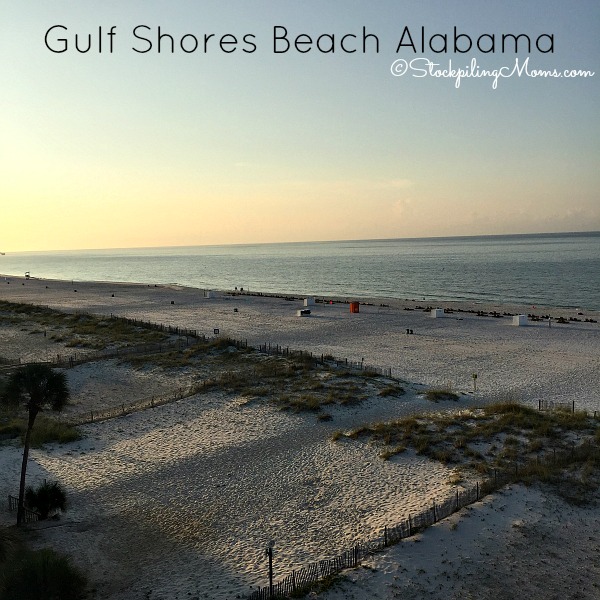 Our review of Gulf Shores Beach Alabama. Over the summer my family and I traveled to Gulf Shores, Alabama for our vacation. We love to travel to different beaches for a week of relaxation from our busy schedules. In July we headed down to the beaches of Gulf Shores, Alabama along with my brother and his family. We had condos in the same condo development of Tropic Isles. It was located right on the beach offering an amazing view from our balcony.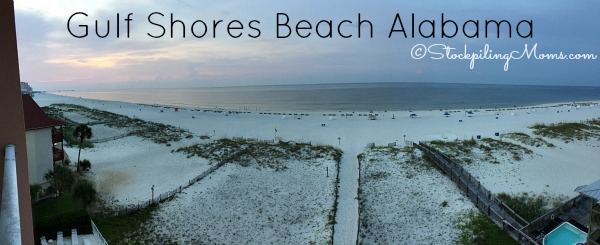 The Gulf Shores Beach was very different for us because they never cleaned it. We are used to being at places that they come through and plow the sand every morning. There was a lot of shells and debris on the sand which hurt the bottoms of your feet if you were barefoot. Making it uncomfortable for the little children to walk on. But once you were down to the shoreline it was quite nice. The water was not as blue as I had read on the Gulf Shores & Orange Beach Tourism page which was bit of a disappointment.
The water was very mucky and there was a lot of jelly fish which scared the children from getting in, I will admit it also scared me too because every couple feet there was a jelly fish. So we spent some of our time in the pool at the condo. Which for us was still relaxing to not have a care in the world for a week away from home. As we always say on vacation – Your trip is what you make of it!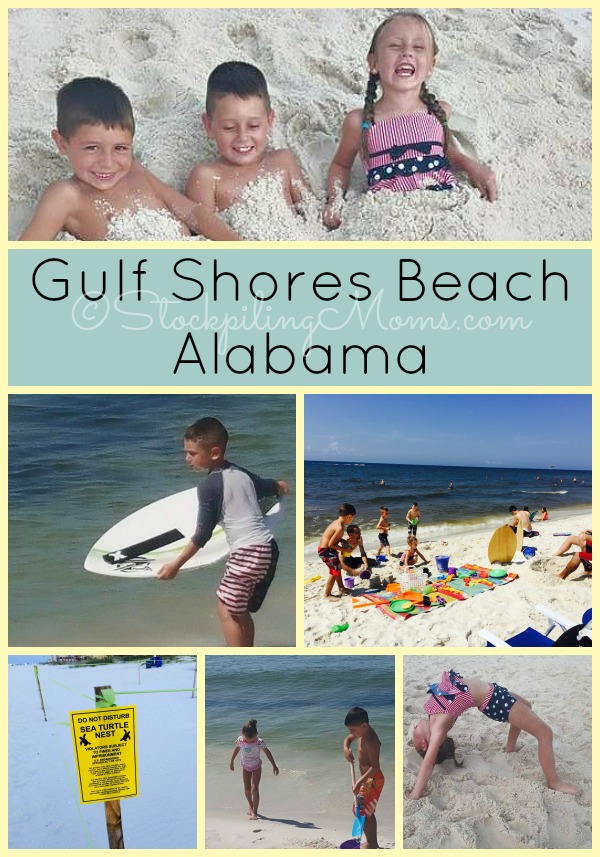 There is a lot of dining experiences to explore at Gulf Shores, but there is not a lot of authentic seafood to choose from as other beaches we have been to such as Panama City Beach, Destin Beach or Jacksonville Beach. Fried shrimp and shrimp & grits seemed to be the main seafood courses, however we found a great restaurant on one of our last nights there. It turned out to be our favorite place that we dined at was Bill's By The Beach. They had a great menu selection of fresh seafood, appetizers were scrumptious and the desserts were heavenly. I enjoyed the Seafood Pot Pie which is a signature dish of the chef and is amazing! Be sure to try it if you travel to Gulf Shores.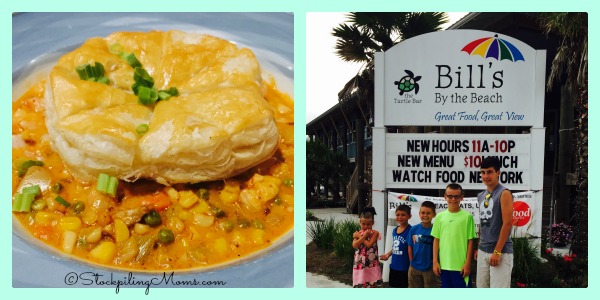 Our other favorite place was The Hangout which is super fun for the whole family! They have a bubbles pit that the kids can run through. They have a lot of fun entertainment to do while waiting to sit at a table. Once inside the fun continues with a live DJ who interacts with everyone. They get children and the adults up dancing on the tables and chairs. The kids were having a blast doing this while waiting for food to come. I highly recommend going to this restaurant especially if you have little ones. It was definitely a favorite with everyone.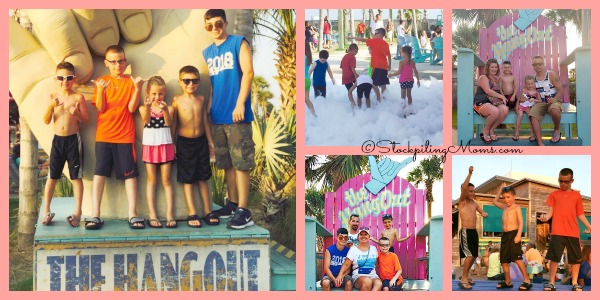 While on our trip we went on a Dolphin Cruise and it was so much fun! The whole family agreed it was the best part of the trip. Definitely a memory the children will have forever! We were guaranteed to see dolphins otherwise they would give a free trip for another day and time. But that was not a problem as we seen plenty of them and even got a glimpse of a baby dolphin. The name of the dolphin cruise we went on is Surf's Up and they have the best prices and the crew is amazing.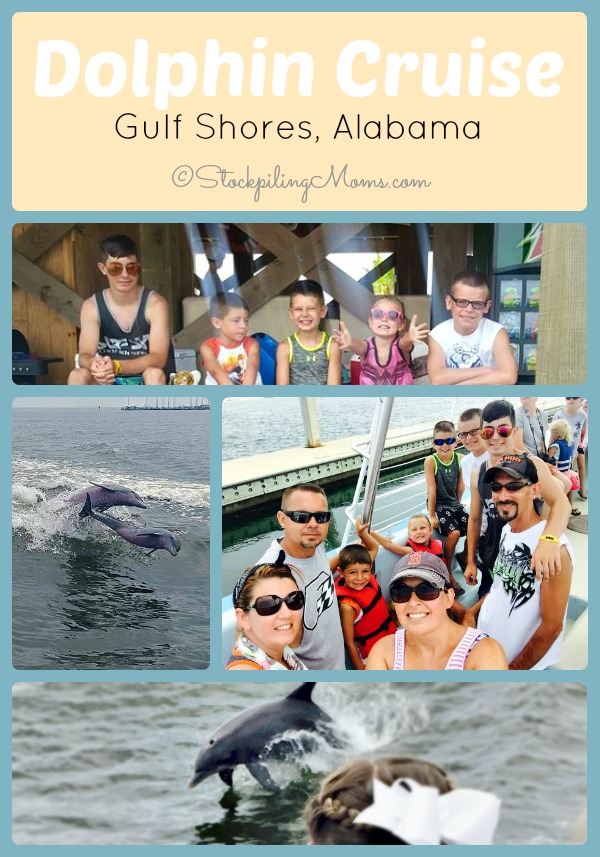 If we are to travel back to the area of Gulf Shores, Alabama we will not stay on Gulf Shores Beach. We are more likely to go and stay in Orange Beach which is down the road from Gulf Shores Beach or travel over to Perdido Key, Florida which is only 20 minutes away. I will be honest and say that we will never stay at the condo development building again as it was not to the standards of we what we are use to and for the cost of rental is high.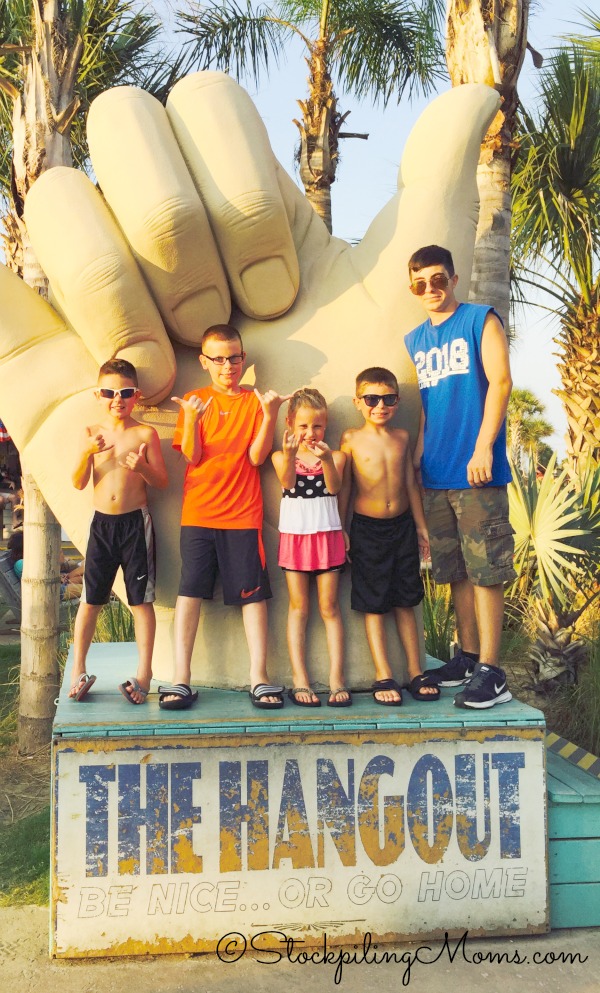 Please be assured that this whole post review is my opinion and I did NOT get compensated in any form. My family paid for the vacation, dining and entertainment from our on expenses. So everything is my honest review of Gulf Shores Beach, Alabama.
Shelley is a boy mom, marine wife, and is blessed with an amazing family. She loves sharing recipes, travel reviews and tips that focus on helping busy families make memories.