SpringFrame Art Quality Canvas Prints
SpringFrame Art Quality Canvas Prints. I am in LOVE with SpringFrame canvas prints! There are several reasons why I love this brand. First of all, it is local! SpringFrame is located here in Cincinnati, OH. I actually met with Josh, the President and CEO of SpringDot and SpringFrame and he is a super NICE guy!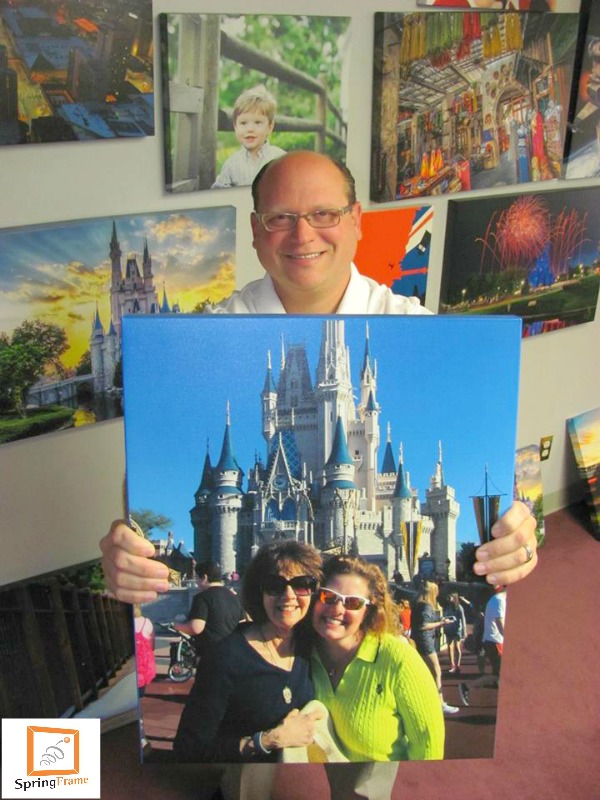 SpringDot is a 4th generation family printing business that has now expanded its product line to include art quality canvas prints. Best of all it is simple to create a canvas print with SpringFrame and affordable too! What really sets this company apart from other canvas prints for me is the quality. I have NEVER seen as high of a quality canvas before seeing SpringFrame in person. They are seriously museum quality canvas prints as you can tell from the train canvas pictured below.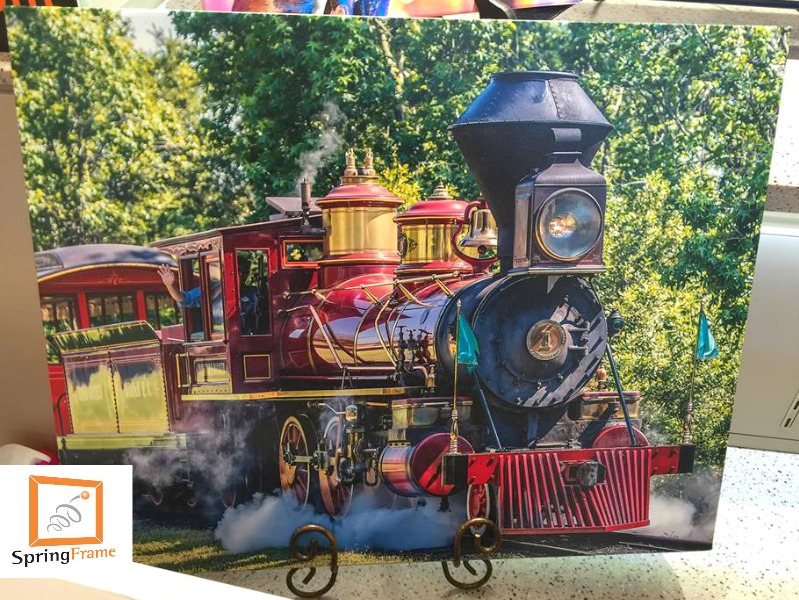 I asked Josh what sets his product apart from his competitors. Competing products are mass produced for volume and are printed for efficiency vs. quality. Large companies have moved this way to make the best use of volume to create lower prices. At SpringFrame, they use the best printing equipment on the slowest settings to maximize color and quality. Each frame is inspected by a color pre-press specialist before printing to ensure that the file looks and prints well. This means you won't get a canvas that the image is not sized correctly.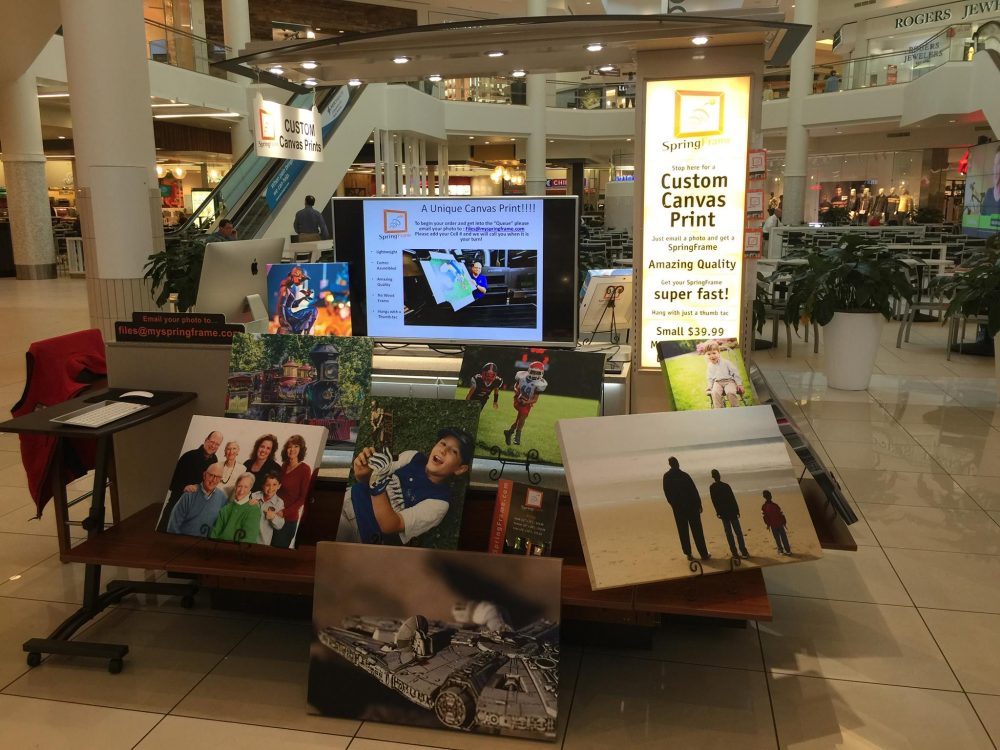 It is easy to create a SpringFrame canvas print. I have purchased other brands in the past and I have been disappointed time and time again. Often times the print is "grainy" or the canvas looks cheap in quality. However, with SpringFrame is there no concern that you won't have a quality canvas delivered straight to your door. Simply upload your original artwork or photo at MySpringFrame.com or visit their kiosk at the Kenwood Towne Center Mall, by the food court (if you are local) and then SpringFrame does the rest of the work for you.
What I love is that SpringFrame uses PhotoShop to enhance and edit your photos and then send you a proof to approve before printing. If you have someone in the background of the photo that you want to remove that is even possible! The only thing they can't fix is a blurry image but otherwise they can enhance and edit your images to make them look like a professional took them!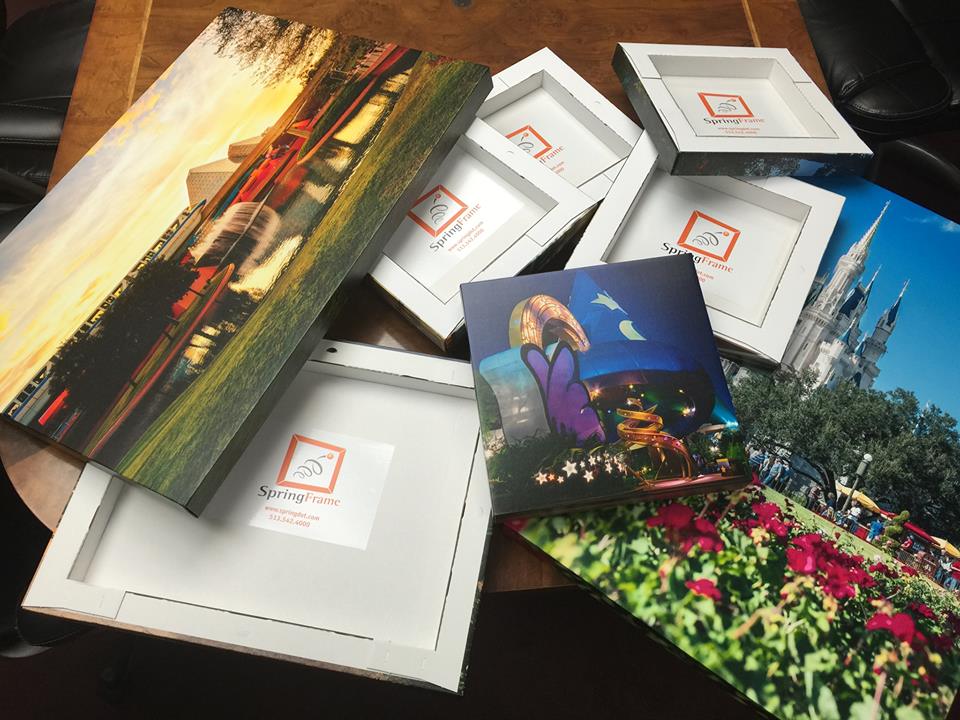 SpringFrame is a one-piece, super lightweight canvas frame that is made from cardboard instead of traditional canvas wrapped around a heavy wood frame. With SpringFrame, the substrate (material) is a very light weight canvas cardboard that folds into itself creating its own frame without the need for wood.
They essentially take a durable canvas, mount it on a fine piece of cardboard, then die cut it, print it, and convert it into a one-of-a-kind SpringFrame. This leaves you with a super lightweight canvas print that you can hang simply with a thumb tac! The SpringFrames come in sizes small, medium, and large, and are pre-made to hang. Not only are they affordable, but their art gallery quality is unmatched.
Canvas prints are a great gift idea and simple way to decorate your house on a dime. You can really transform a room with a DIY project by painting a room, adding a few accessories and ordering a few canvas prints. These light weight and durable prints are perfect for the dorm or an RV because they are light weight. Best of all they can be hung with a simple thumb tac.
SpringFrame offers three sizes to choose from:
Small (12×12) – $39.99
Medium (16×20) – $59.99
Large (20×30) – $79.99
SpringFrame prides itself that it doesn't offer a bait and switch tactic. Other companies offer groupons and special promotions and when you get on their websites to order by the time you get to the 16 x 20 frame you want all the prices have changed or you are paying a fortune in shipping. At SpringFrame, they only sell canvas prints…no buttons, shirts, blankets, pictures, or any other "upscale" product. It is just pick one of three sizes, the price doesn't change, upload your image and you are done!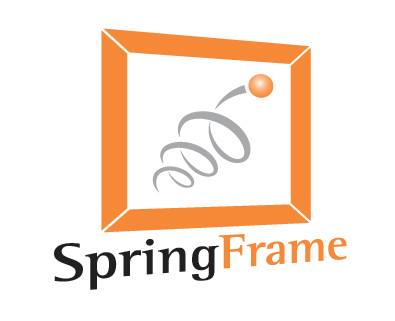 Unlike competitors, SpringFrame is printed at a 111-year-old family business in Cincinnati, Ohio. If you have a problem or need to talk to them about an order simply pick up the phone (513-542-4000) or email them at [email protected] and they will respond. SpringFrame does not use call centers or outsource any of their customer service functions.
We did ask Josh for an exclusive coupon code just for our readers and he agreed! Right now you can use the code moms10 for a "10%" discount when you shop online.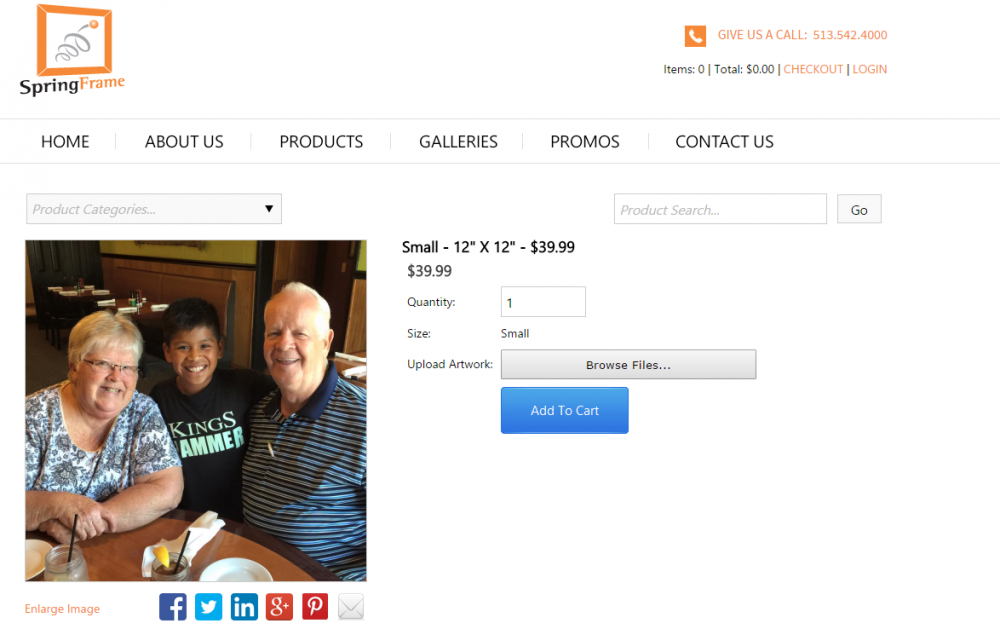 I personally ordered one for a Christmas gift to give to Peyton's grandparents as a gift from him this year! Check out how amazing it turned out! They were able to edit all of the clutter off of the table and focus in on what is important about the image! We love how it turned out and can't wait to give it to them.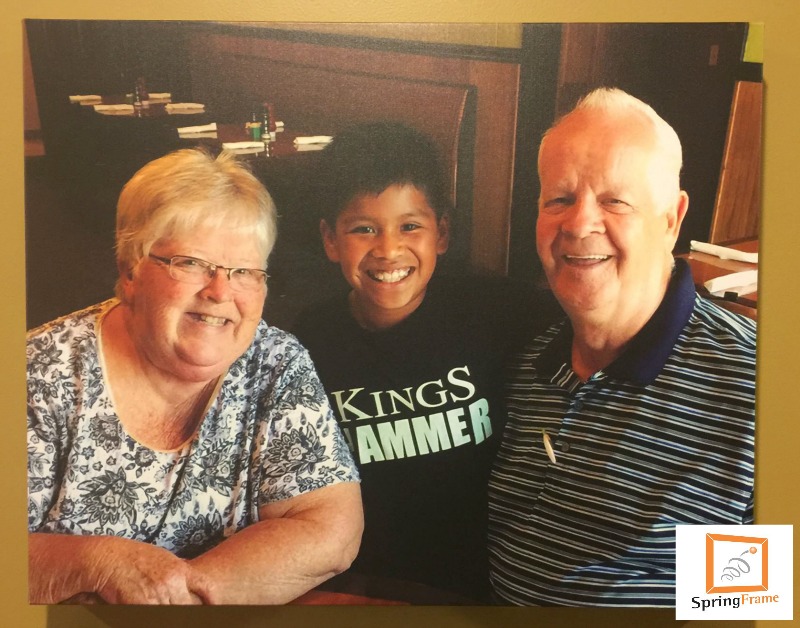 Disclosure: This is a sponsored post however all opinions are 100% my own. I am in love with the quality of this brand.
Melissa is a football and soccer mom who has been married to her best friend for 24 years. She loves sharing recipes, travel reviews and tips that focus on helping busy families make memories.