Family Fun At Dolly Parton's Stampede
Family Fun At Dolly Parton's Stampede was number one on our travel wish list. Traveling as a family is so much fun but also very intimidating. Recently my family went on a weekend getaway to Pigeon Forge. Not everyone likes the same adventures, food, or shopping! What we did all agree on was Family Fun at Dolly Parton's Stampede in Pigeon Forge, Tennessee!
My parents took me there when I was little but I hadn't been in years. I was excited to share this amazing show and feast with my own children and the rest of our family. When I was looking for a show to see while in town, I was looking for the best entertainment, best food, best service, and best overall value. Dolly's Stampede did not disappoint in any area!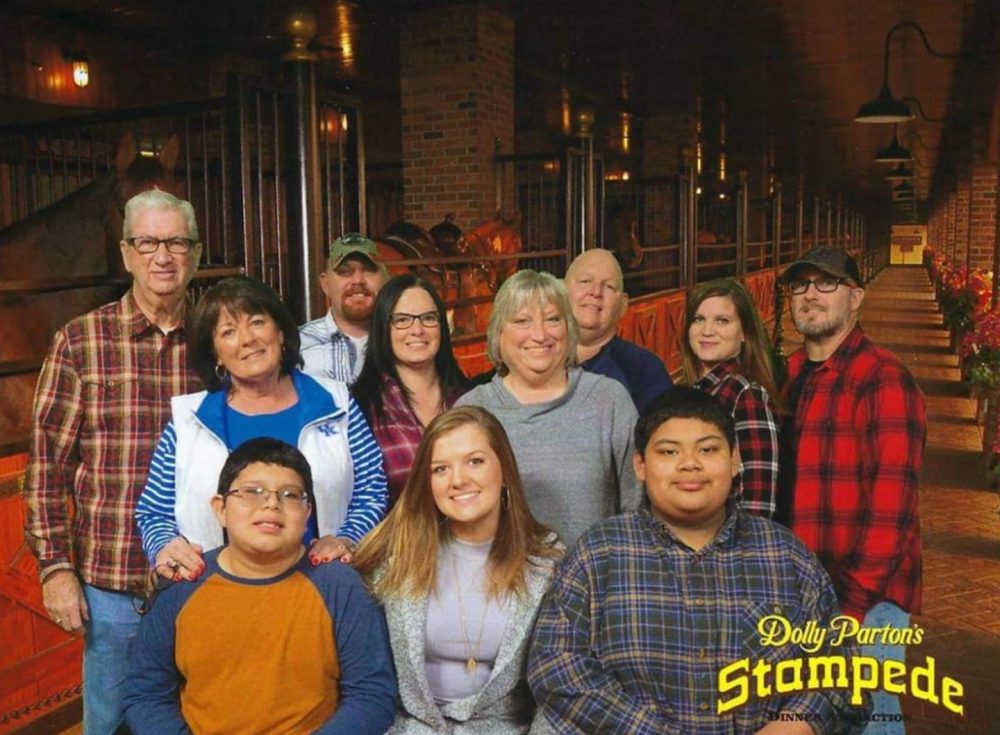 Getting there early is a must! You can meet all the stars of the show and enjoy the amazing music of the Mountain Ruckus band! Before you enter the facility make sure you visit the open air stables. Here you can visit with the most exquisite Quarter Horse and Palomino breeds. Seeing the stars of the show was a great way to add to the excitement!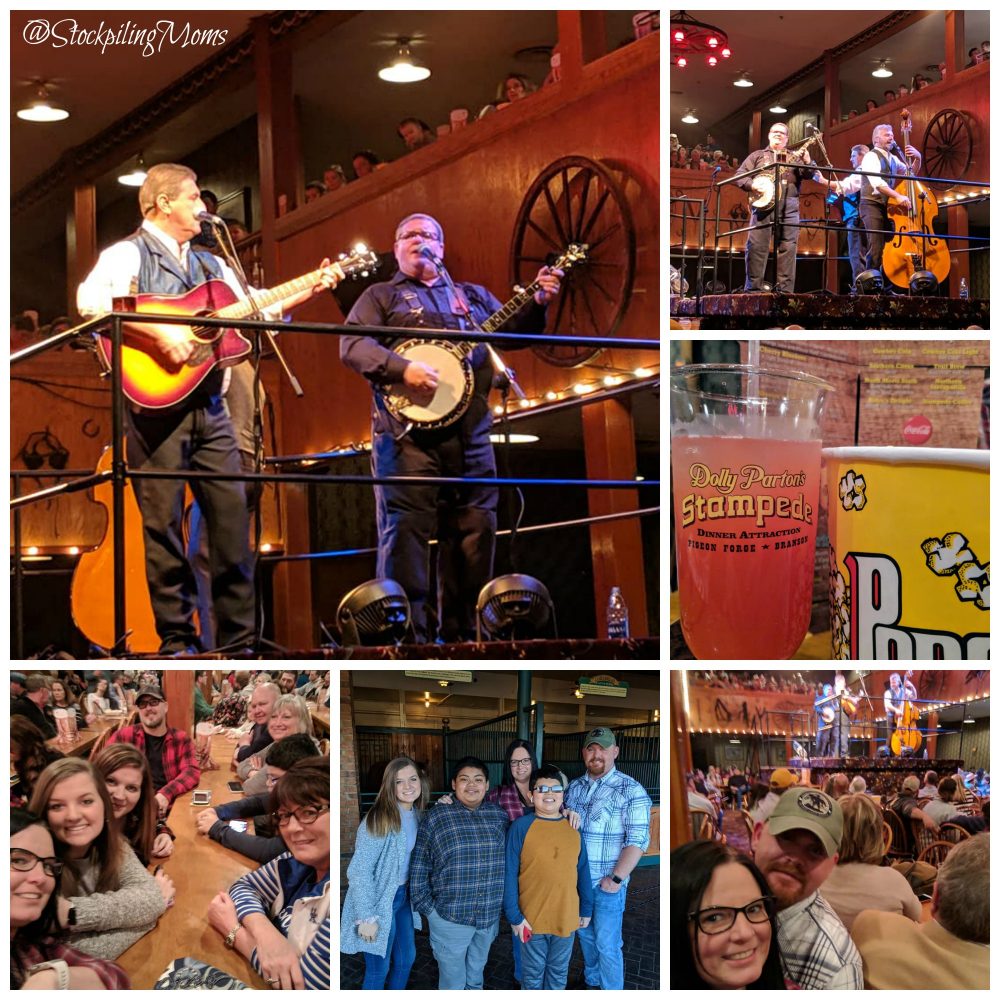 My parents loved the show but I think one of their favorite parts of the evening was going to the saloon! Popcorn, nachos and cold Coca-Cola® are available from the Saloon as well as non-alcoholic fruit drinks in a Souvenir Boot Mug! You will enjoy the sweet mountain music of the comedic and talented Mountain Ruckus band! They were so much fun and sang songs old and new that kept us tapping our feet. OK, I can't lie! My dance moves were demonstrated maybe just a little!
Awesome Entertainment
The most impressive part was their 4 time US Champion banjo player Gary "Biscuit" Davis. The talent shines off this guy! He won his first National Banjo Championship in 1979 at the age of 14! "Biscuit" then went on to win in 1988, 1996, and 2012. He was Dolly's band leader and produced 7 of her albums! This just shows how serious Dolly is about making her shows incredible! If you don't get there at least an hour before dinner time you're missing out on an amazing experience with your family! Family Fun At Dolly Parton's Stampede is the best!!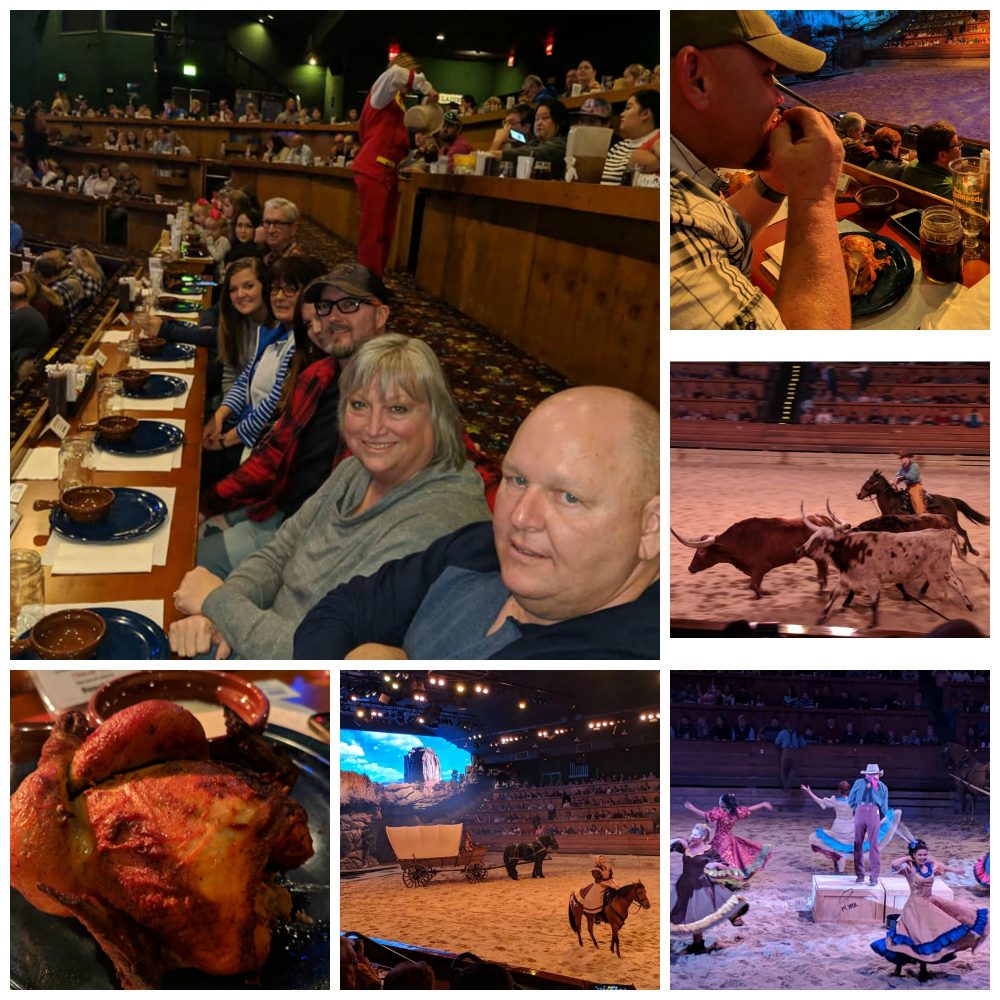 Friendly Competition!
Dolly's Stampede provides a little friendly competition between the North and the South! Will your side win? Cheer everyone on during the competition and be prepared, you may just get a chance to compete for the red or the blue! This show is full of horse riding stunts at top speeds, spectacular special effects, phenomenal musical productions, and the talent is untouchable! My husband looked at me during the show and said "they are really singing!" He was amazed at the energy and all around fun!
Skeeter & Nugget
My son's favorite part was Stampede's SKEETER & NUGGET™! My son has Autism and we had to talk about the show before we went in. He is not a fan of loud noises or eating with his hands but he did AMAZING! It was so much fun looking over seeing him clapping and laughing! Anyone who knows a child with Autism sees this is an awesome thing! He was so thrilled with the comedy of SKEETER & NUGGET™! His face lit up every time Skeeter made an entrance in the arena, which made this Momma very happy!
God Bless America
Being a Military family we loved the emphasis they put on the men and women that serve and have served this country! My husband is a Wounded Purple Heart Combat Veteran and he was in awe of the presentation of our American Flag at the end of the show. The horses and riders were lit up and it was such a beautiful sight. This is a part of the show that will warm everyone's heart!
The Meal
We all were very entertained but we also loved the food! Where else can you get a four course meal and world class entertainment? If you have had any cravings for good ole' country cooking you are in the right place! This feast is something you will never forget.
Four-Course Feast Includes:
A Mouth-Watering Tender Whole Rotisserie Chicken
Delicious Hickory Smoked Barbecued Pork Loin
The Stampede's Original Creamy Vegetable Soup
Scrumptious Homemade Biscuit
Hot Buttered Corn on the Cob
Tasty Herb-basted Potato
The Stampede's very own Specialty Dessert
Unlimited Coca-Cola®, tea or coffee
When they say mouth-watering tender whole rotisserie chicken they aren't lyin'! It was probably one of the best I have ever had! It was so delicious my brother-n-law said he could easily have eaten two! The Stampede's Original Creamy Vegetable Soup is one of my favorites! If you love it as much as I do, stop by and buy the mix on your way out! There is nothing we did not love about this feast. The kids did not have one complaint so this is definitely a meal that will make everyone happy! They even make gluten free and Vegetarian accommodations.
Children under the age of 2 are free only if they sit in a parent's lap and eat from their plate. If you wish for your child to receive a seat or a meal, a regular children's admission will apply.
The Carriage Room Opening Act begins 50 minutes prior to our exciting show. Plan ahead so you don't miss our fabulous opening act!
Each Stampede Show Ticket includes general admission, a fabulous four-course feast, and spectacular show.
Delicious Vegetarian and Gluten Free meals are available upon request.
Our facilities are fully accessible for individuals with special needs. Please advise us if members of your party have a wheelchair, hearing assistance or other special needs and we will gladly accommodate you.
The Stampede Dinner Attraction involves live animals, dramatic lighting, sound and pyrotechnics. If you or anyone in your party has allergies or medical conditions, please be advised to take the necessary precautions prior to entering the facility.
If you have a birthday or celebration please let them know when booking your tickets.
Celebrate
We celebrated my husbands and my Momma's Birthday during our time at Dolly's Stampede. It was such a great way to celebrate with the family. If you are in the Pigeon Forge area we highly recommend you pay them a visit!
If you are visiting the Pigeon Forge area please check out our article The Best Attractions and Dining of Pigeon Forge,Tn
Disclosure: Dolly Parton's Stampede hosted 4 of our guests and provided media rates for the additional guests during this occasion but opinions expressed in this article are 100% my own.
Shelley is a boy mom, marine wife, and is blessed with an amazing family. She loves sharing recipes, travel reviews and tips that focus on helping busy families make memories.