How To Make Valentine's Day Special For Kids
I am excited to share with you How To Make Valentine's Day Special For Kids. Many times as an adult, holidays like Valentine's Day can lose their magic. We get so swept up into our daily lives of being on the go that they just get away from us. We may somehow manage to slip in a couple hours to go out to dinner with our significant other to celebrate but there isn't much more beyond that. It is important that we take the time to bring the magic back to them for our kids.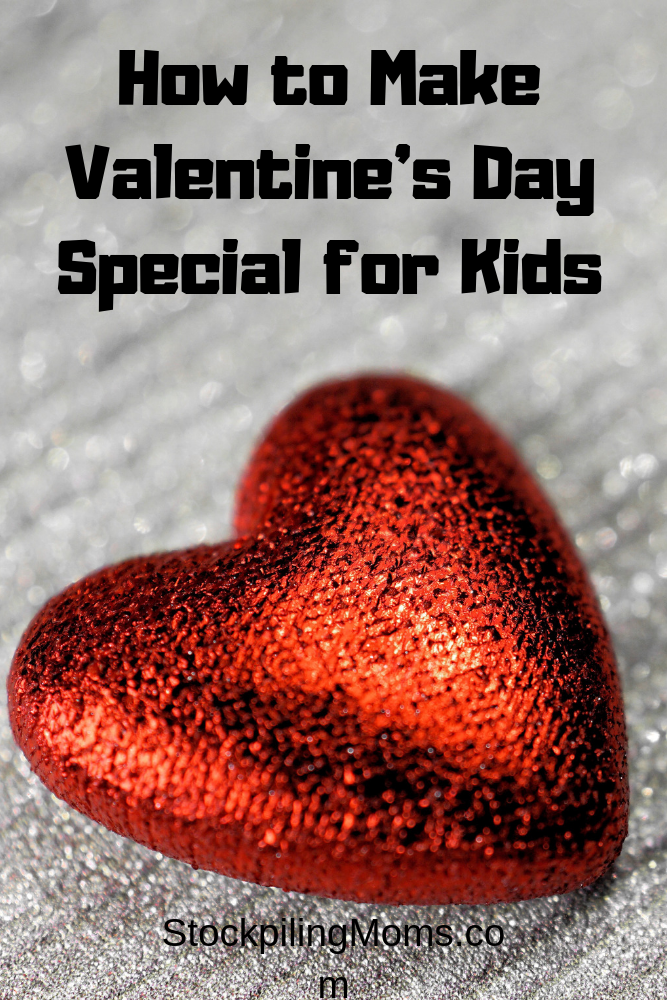 How to Make Valentine's Day Special for Your Kids
Date Night (or Day)
Plan a date night (or day) for you and your child. It is important to have the one on one time with your kids. Why not take advantage of the holiday and take them on a date. That could mean you take them to see a movie they have been wanting to see or, something as simple as just going for a walk. Many times, if you are running low on ideas, ask your kids. They will have input on what they would love to do with you. If going out doesn't sound like something either of you are up for, plan a day or night in. As long as you are spending that one on one time with them, they will love it.
Special Meal
Take the time to put a few decorations on the table. Anything from a few small hearts to balloons or flowers. Any of these items can help differentiate this meal from a normal family meal. A few small decorations can really set the mood. You can choose any meal you want. For some breakfast is easier, for others lunch and, for a select few dinner. Whichever meal works best for your family, slow down and take the time to make it special.
Check out our Valentine's Recipe ideas!
Gifts
For Them

Kids love gifts. Who doesn't? However, these gifts don't have to expensive or, cost anything at all. A gift can be a handmade coupon for one night off of chores or extra screen time. Be creative with these gifts. While kids love gadgets, I'm sure they will love getting a break from some of their daily routine as well.
Check out these homemade gift ideas!
For Others
While it isn't common to help them pick out your own gift, you can help them make or pick out a small gift of appreciation for other important people in their lives. Not only does this let them know that you too care about these people but, it also allows you to make memories with your child.
It doesn't take much for your child to feel the magic of Valentine's Day. Letting them in on the fun of the Holiday is so much fun. Go ahead and get creative and make those memories with your kids.
Melissa is a football and soccer mom who has been married to her best friend for 24 years. She loves sharing recipes, travel reviews and tips that focus on helping busy families make memories.