Weight Watchers Beyond The Scale SmartPoints Program Updates
For all of our Weight Watchers fans, we are going to expose the mystery and teach you about the updates and how to calculate your own points values easily for free. With the recent addition of Oprah as a representative of Weight Watchers, they also included what is called the Beyond the Scale Program featuring SmartPoints. This is an update to our post from last year about how to do Weight Watchers for free and will help you to understand more about the new program and how it works.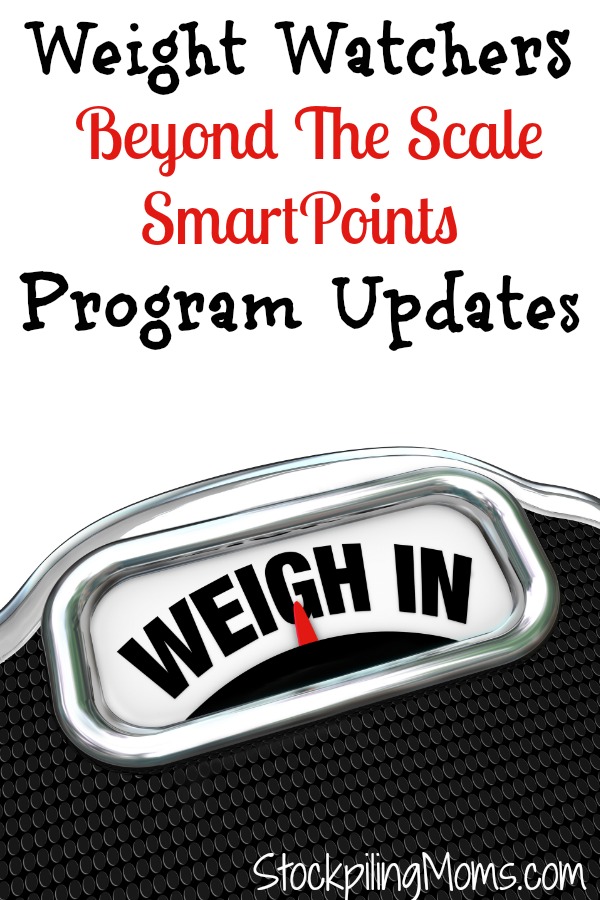 Weight Watchers Beyond the Scale SmartPoints Program Updates
The biggest changes to the new program are how points are figured. In the past, we have listed Weight Watchers points on many of our recipes using the calculator listed in the post mentioned above. These points are for the traditional or PointsPlus program, and while I plan to update for SmartPoints in the future, it will be a gradual change. If you are looking to being the SmartPoints program now, I recommend you use our great Weight Watchers recipes but do the points calculations using the programs listed below to verify what they are in SmartPoints unless we mention specifically that the points listed are SmartPoints.
Different methods encourage better eating habits. Many of your favorite foods will now be higher in points value with the new system. This is done to encourage you to make healthier choices. So, while all fruits and vegetables are free and zero points in recipes, the new program figures things like saturated fat and sugar differently. This will mean that lean meats are valued with fewer SmartPoints, but some other items that have more saturated fats will be higher than the PointsPlus program. The result is you are encouraged to make better choices about what you eat instead of just eating whatever you want and counting points.
How to figure daily and weekly SmartPoints. SmartPoints will be different from your PointsPlus point values. Some will have more SmartPoints now since the lowest daily allowance went up from 26 PointsPlus to 30 SmartPoints. In reality, this doesn't mean you eat more, it just means the calculations look different and thus the total numbers now reflect that. Another change is that your weekly flex points will be calculated on a case-by-case basis instead of the flat number. They will be figured depending on your age, gender, etc. to give you a better more reasonable number to use and still lose weight. The biggest issues we have,
The biggest issues we have come with the fact that there have not been any real glimpses yet into how this number is determined. We will update as we are able for those wanting to do the program for free, but for those who are already doing the SmartPoints system through Weight Watchers, the tips below will make it easier to understand and allow you to begin figuring points on your favorite recipes easily. We do know that almost everyone will get more points each day, but that the weekly flex points will vary greatly instead of being a set standard for everyone.
How to figure SmartPoints for a recipe. Now that Weight Watchers if trying to focus more on encouraging not just weight loss but healthier eating habits, the way your points are calculated is different. I am going to break down the different point types and what is considered in determining each.
Points: Calories, Fat, Fiber
Points Plus: Fat, Carbs, Fiber, Protein
Smart Points: Calories, Saturated Fat, Sugar, Protein
As you can see, the focus has become more on shifting away from just counting points on what you eat, but making sure you are eating lower point foods because you are eliminating the unhealthy saturated fats and sugar that lead to fat and weight gain. To figure points for any of these plans, including SmartPoints, I recommend using this simple online calculator. It has proven handy and accurate throughout my time using Weight Watchers.
We hope to update you in coming months (and when legally possible) not only with a way to figure your personal daily points, but also with a printable option to help track those points each day.
Melissa is a football and soccer mom who has been married to her best friend for 24 years. She loves sharing recipes, travel reviews and tips that focus on helping busy families make memories.