Ultimate Arizona Road Trip
We are home from an Ultimate Arizona Road Trip. We decided we wanted to see the Grand Canyon and all that Arizona has to offer. If you have never, been you absolutely must go! We have our complete Arizona Itinerary to share with you.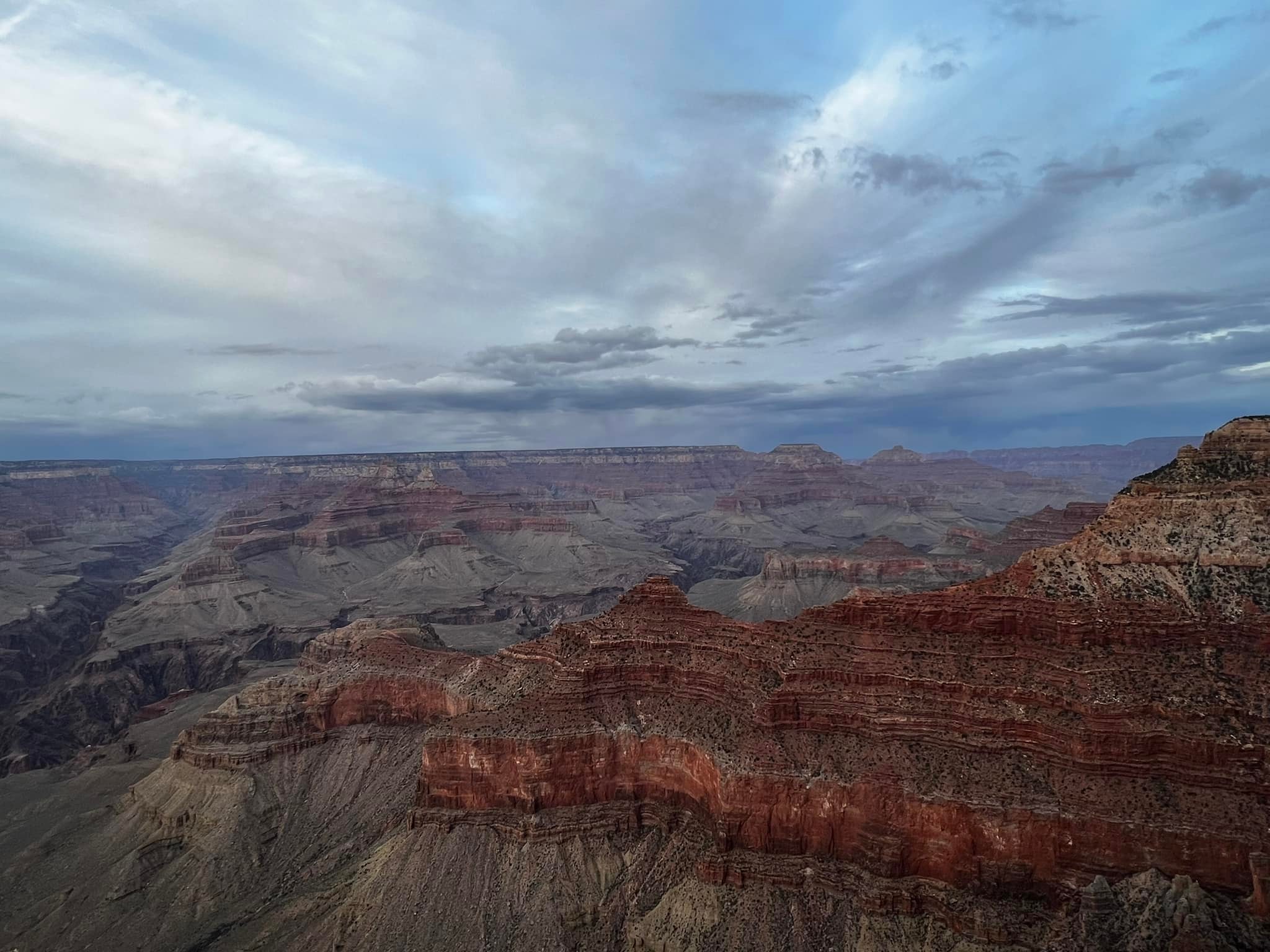 It was an EPIC trip. If you haven't been out West. GO. This trip has been on our bucket list before man child graduates and with the pandemic we were running out of time. It was seriously one of my favorite trips ever! That's saying a lot from this beach loving gal.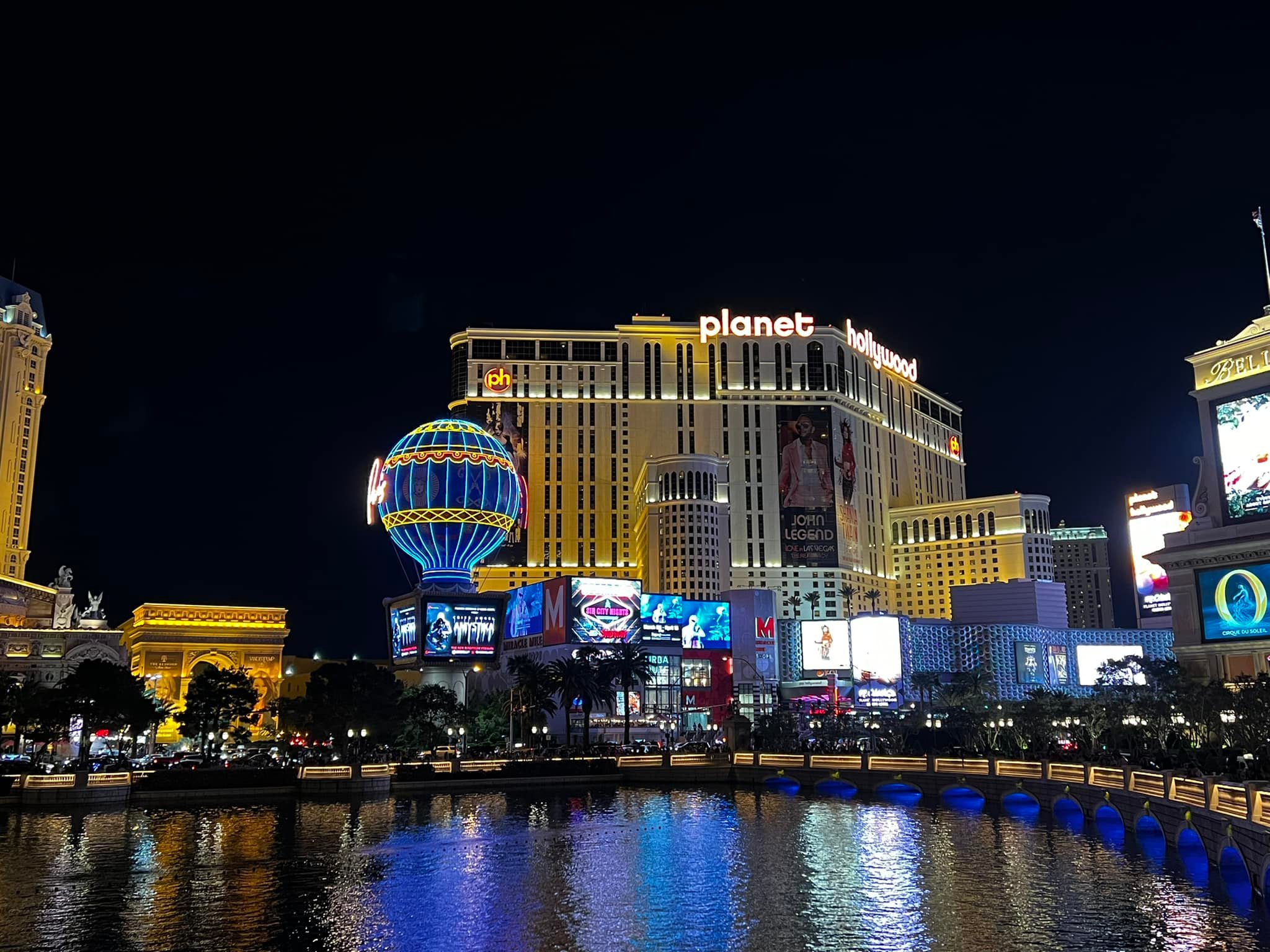 Ultimate Arizona Road Trip:
Day One – Fly to Vegas. We arrived at the Las Vegas airport at 8:10 am and immediately picked up our rental car. An early check in at the Bellagio and that was worth the extra $50 as we checked right in and then start exploring the strip, it allowed us to visit 8 casinos in 24 hours! I wanted my 17 to see as much as he could with me for his first time. Next, we enjoyed an early lunch at the Cosmopolitan Food Court and walked up and down the strip. We did some shopping and then took a nap. We went to eat an early dinner at Yard Bird, and it was delicious. The best gluten free chicken and waffles ever.
We wrapped up day one by seeing
Carrot Top
at the
Luxor Hotel and Casino
and he was AMAZING! We laughed until our sides hurt. I highly recommend seeing him if you are in Vegas. I got front row seats and man child was included in his act multiple times and Carrot Top even commented on how much he loved man child's hair (and then ran his fingers through it). After the show Peyton and I walked the strip and hit up several more casinos before watching the fountains at the
Bellagio Las Vegas
. It was a crazy busy day and we loved it! This was the view from our fountain view room at the Bellagio from room 36030. We splurged on this hotel and room, and it was worth it to us. You could definitely stay cheaper, but the beds are amazing as well as the view.
If you don't want to visit Las Vegas, you could fly in and pick up your rental car and then head straight onto the rest of our itinerary.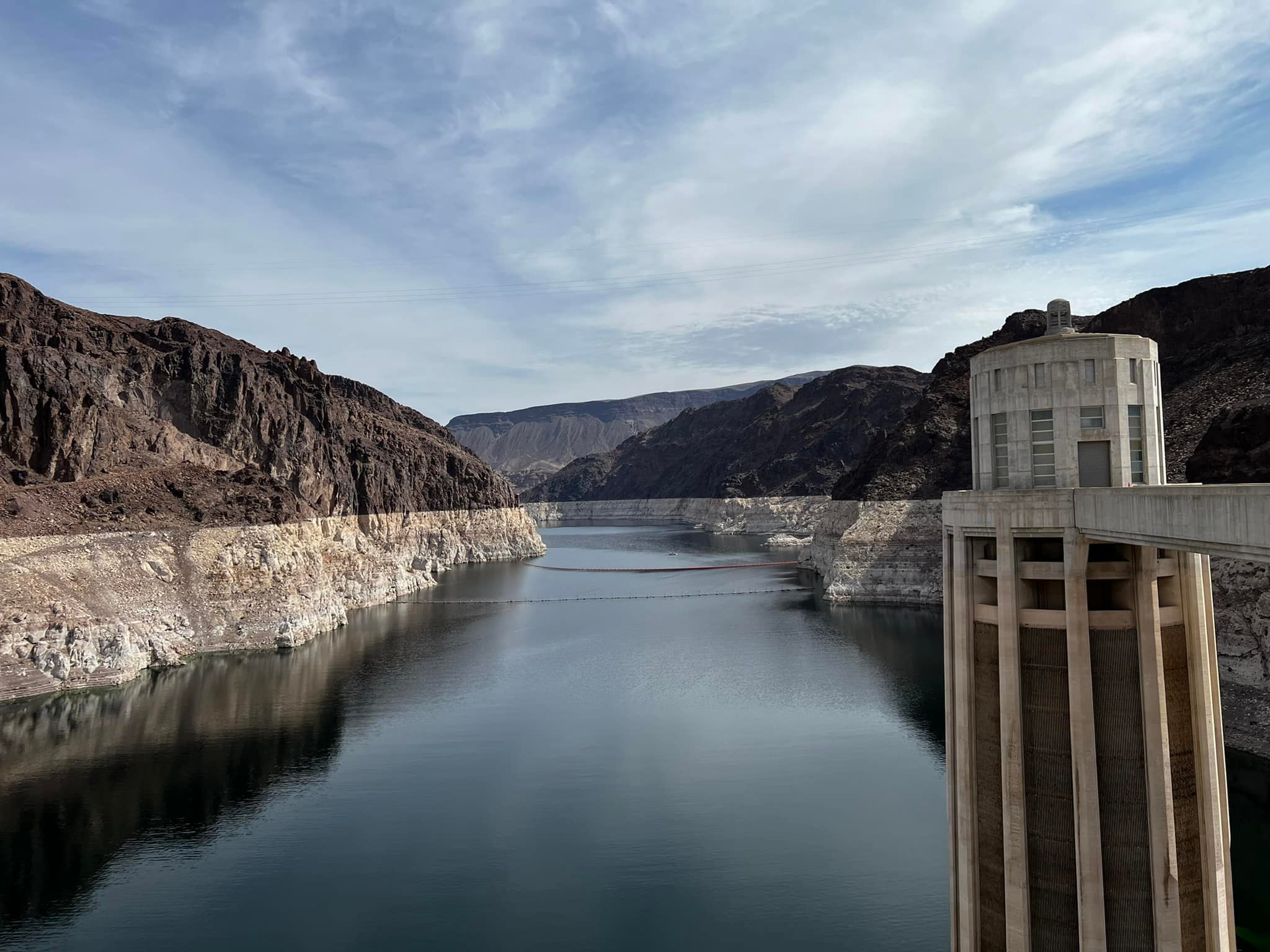 Day Two – We got up and checked out of our amazing hotel and headed to Hoover Dam and Lake Mead. We decided not to do a tour but walked around at Hoover Dam on our own. We stopped in Kingman Arizona and ate lunch at In-N-Out Burger and then we drove to Williams, AZ so we drive down Route 66. It was really a neat experience I suggest stopping there.
We ended at the Grand Canyon and had time to visit Mather Point and Yavapai Point. It was an amazing day and seeing the Grand Canyon for the first time immediately brought tears to my eyes. We checked into the Yavapai Lodge and enjoyed dinner at the Yavapai Tavern.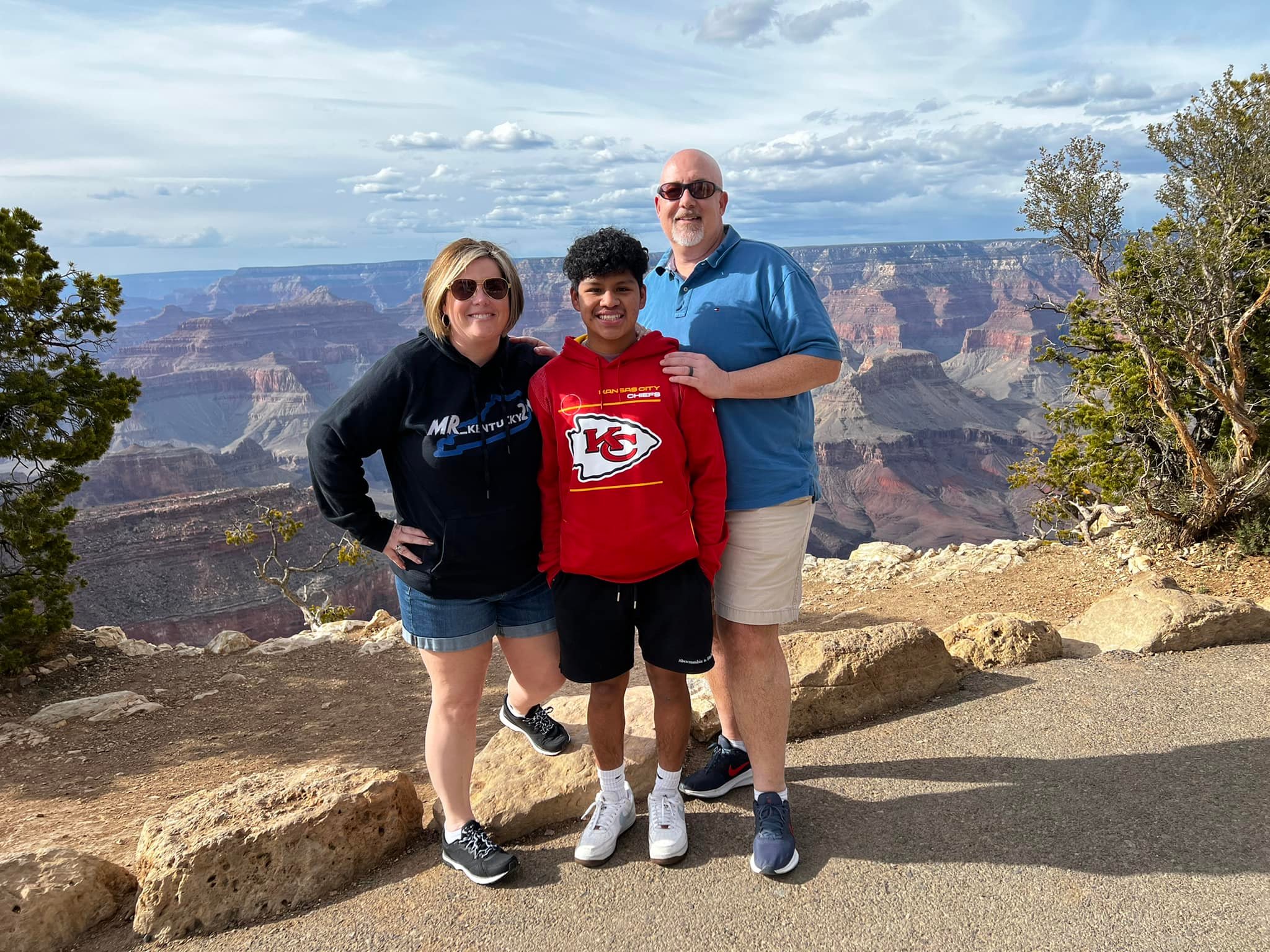 Day Three – We woke up early and headed to the Grand Canyon National Park Airport for our helicopter tour with Maverick over the Grand Canyon. It was EPIC. Really there is no other way to describe it. After the helicopter ride, we enjoyed breakfast at Foodie Club we took the Desert View Drive around the rim of the Grand Canyon. It was an awesome drive filled with scenic overlooks and viewpoints but after the ariel view, we just experienced nothing could compare. Stopping at the viewpoints and pullouts along the way it was a great way to see Grand Canyon.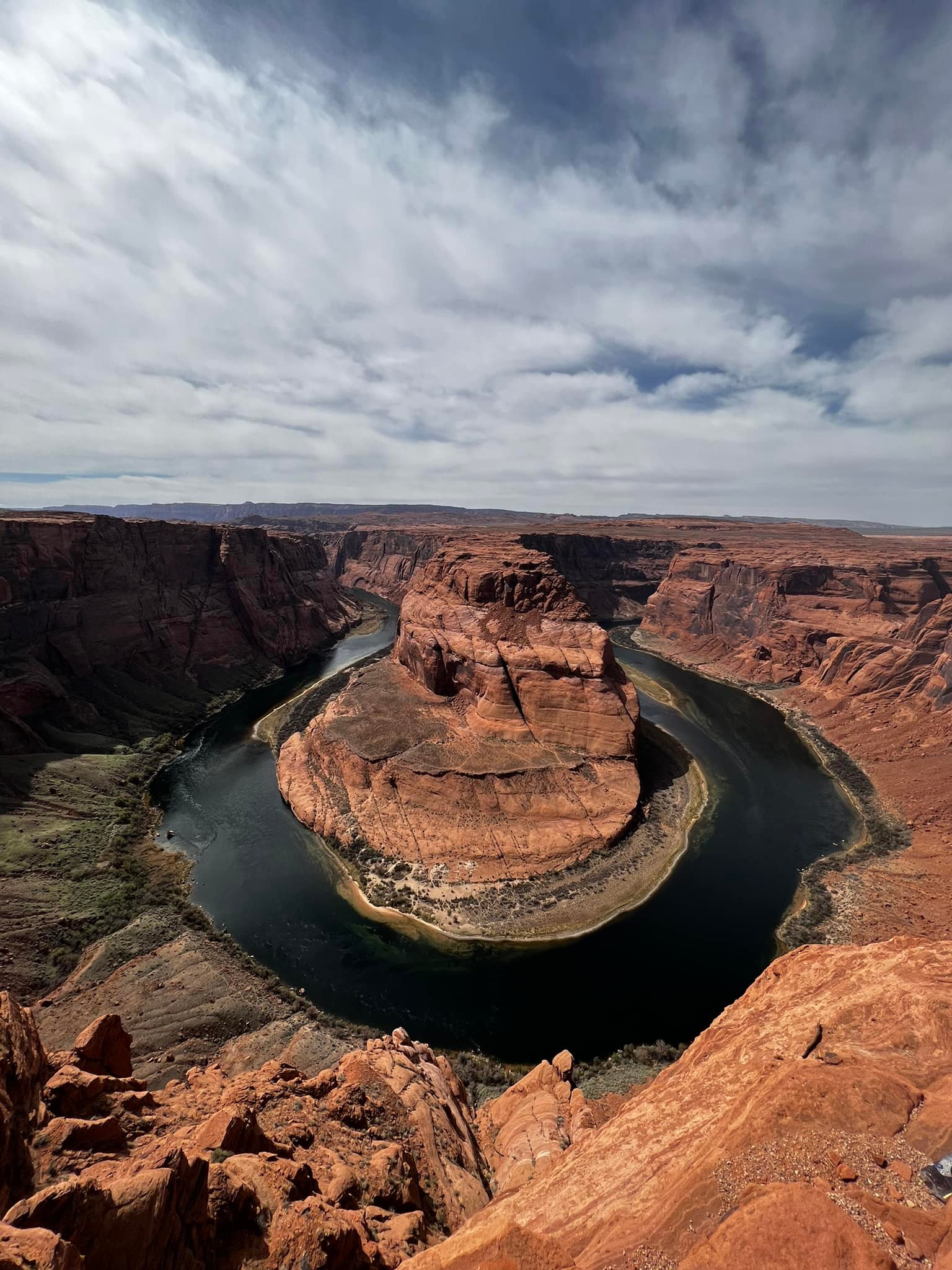 We departed the Grand Canyon and drove to Page, AZ. We stopped and hiked to Horseshoe Bend. It is a 1.5-mile round trip hike, and it was AMAZING. I highly recommend! Seriously breathtaking! The cost was $10 to park, and I suggest wearing comfortable shoes and taking a bottle of water with you. It is an absolute MUST SEE.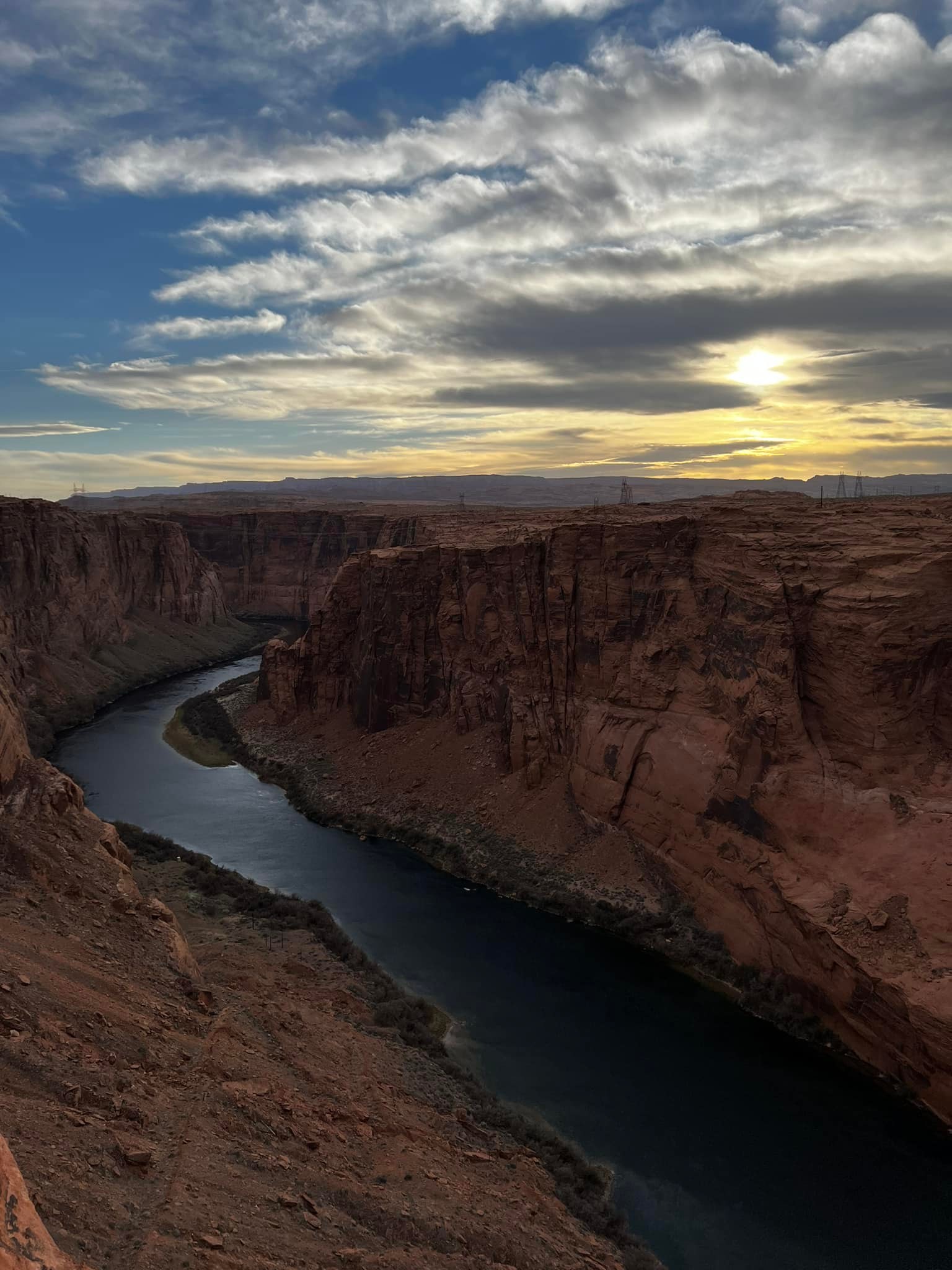 Next, we drove to Glen Canyon and Glen Canyon Dam. It was beautiful and I highly recommend spending some time there. We ended our day with dinner at the Dam Bar and Grille and sunset at the Glen Canyon Dam Overlook. We checked in at the Home 2 Suites in Page, AZ for one night.
Day Four – We checked out of our hotel and headed to Ken's Tours for a lower antelope canyon tour in Page, AZ and to say it was AWESOME was an understatement. This is one of the most amazing experiences of my lifetime. It was absolutely breathtaking! Heads up, you WILL get sandy on this tour! I suggest comfortable shoes, a hat and sunglasses. At the time of our tour masks were required and enforced.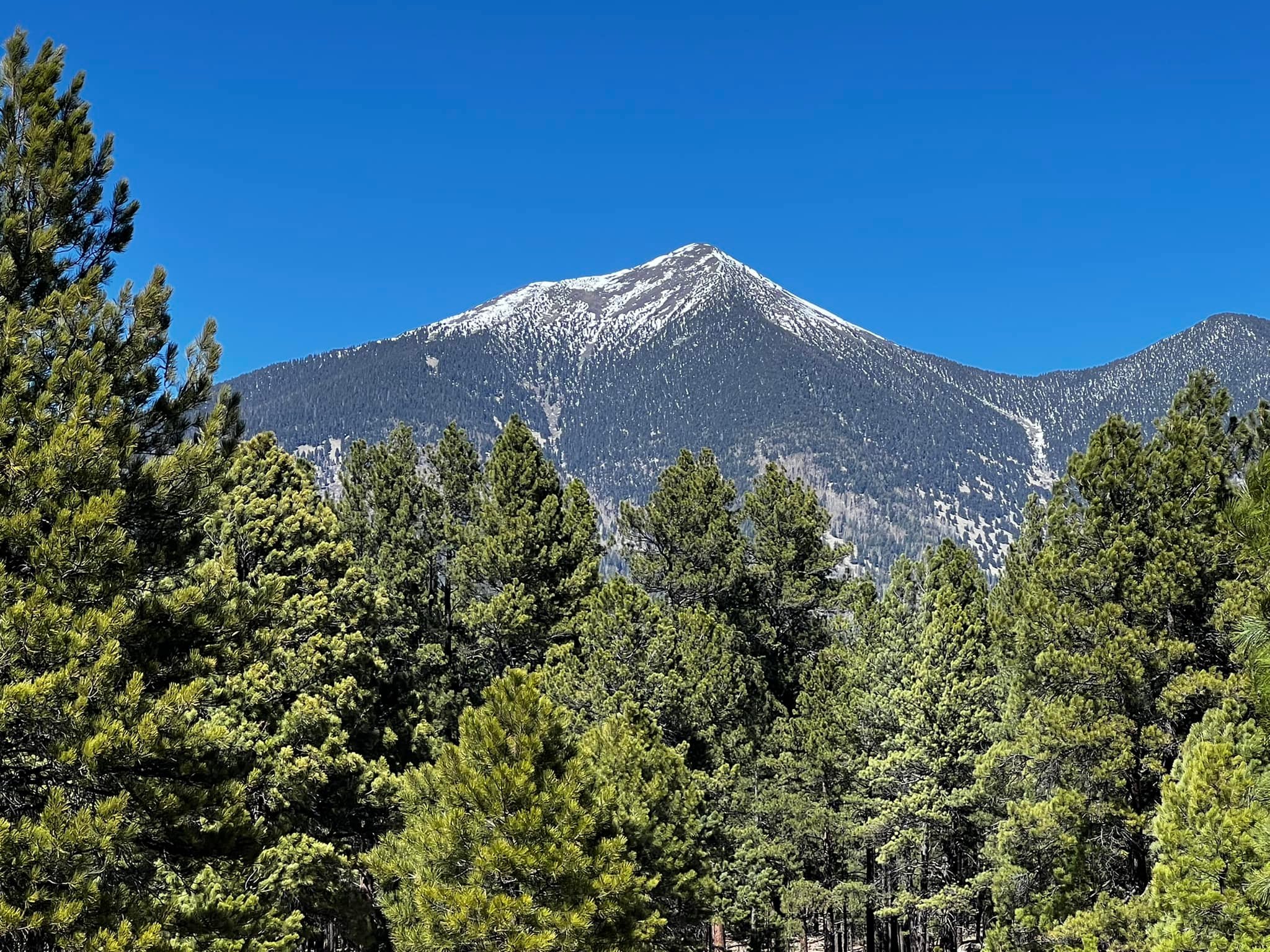 After the lower antelope canyon tour, we had a delicious breakfast at Ranch House Grille in Page, AZ. We highly recommend it and they offered gluten free options.
—–>Another option would be that you could drive 1 hour and 45 minutes to Zion National Park and 2 1/2 hours to Bryce Canyon National Park in Utah. We decided to keep this trip focused on Arizona and will come back explore Utah at another time. My husband isn't able to hike so that will be an adventure for my son and I at another time. You could definitely add a night though and cut the Phoenix stay by one night and continue with our itinerary.
After breakfast we drove to Flagstaff, AZ for the night. As we were driving towards Flagstaff, we noticed fewer red rocks and more greenery and snow-covered mountains. Next, we walked around downtown Flagstaff (it is easily walkable from the Drury Inn) and enjoyed all the remaining relics from Route 66. Then we enjoyed a delicious dinner at Diablo Burger and dessert from Flagstaff Chocolate Company. We spent the night at the Drury Inn and Suites in Flagstaff, AZ.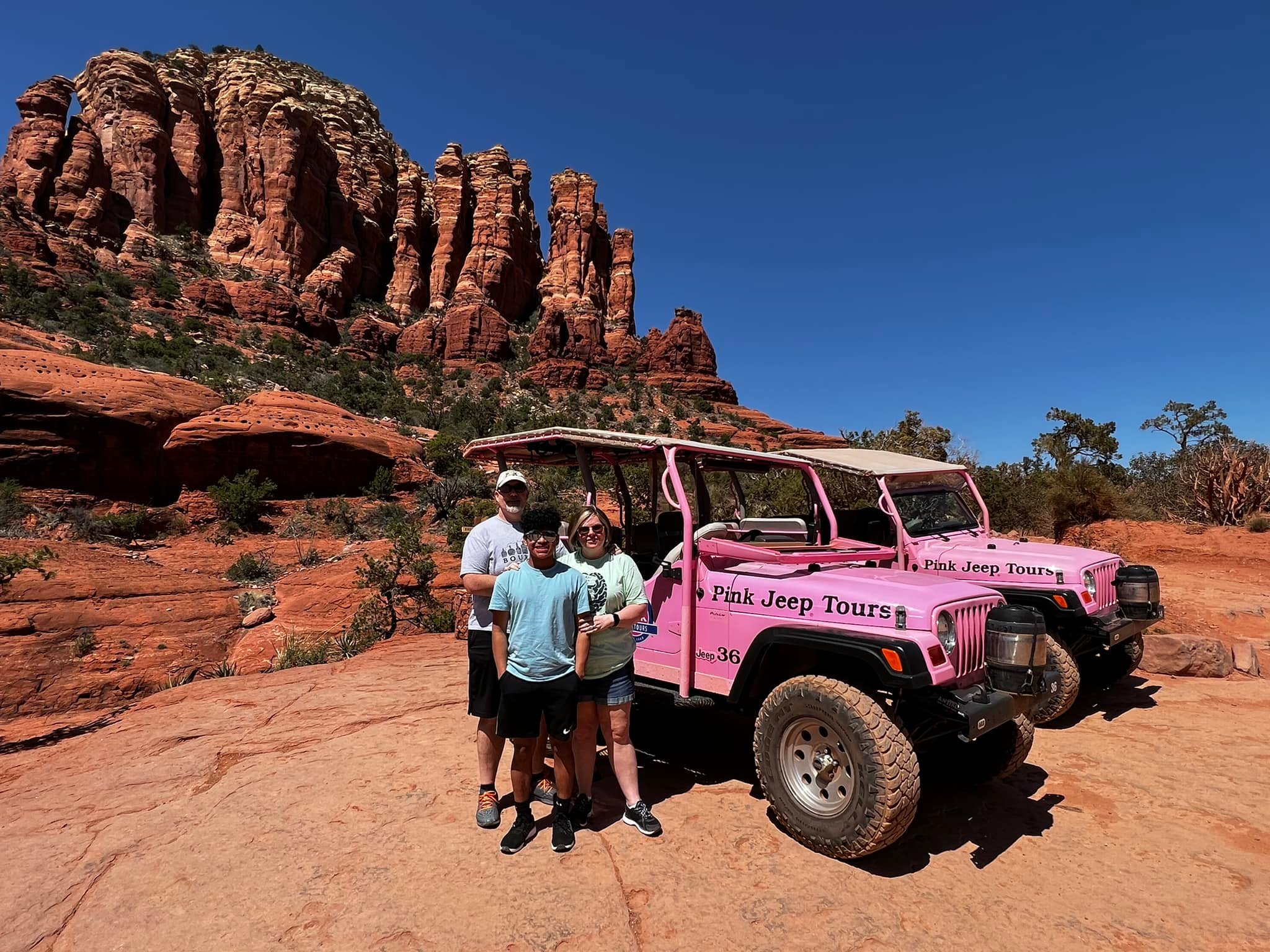 Day Five – We started our morning with breakfast at the Toasted Owl Cafe in Flagstaff, AZ and it was DELICIOUS. They had gluten free pancakes that were HUGE (think Uncle Buck size)! Then we drove to Sedona, AZ. The drive was absolutely beautiful. We walked around Sedona and did a little shopping and then we took a Pink Jeep Tour to broken arrow and it was AWESOME! We highly recommend it! It was the perfect amount of adventure, and the views were absolutely breathtaking from inside the trail. We grabbed a late lunch at Chipotle (views were amazing) and then drove to see the Chapel of the Holy Cross. After that we drove to Phoenix, AZ where we stayed for the remainder of our trip. We arrived around 4:30 pm and immediately headed toward the pool.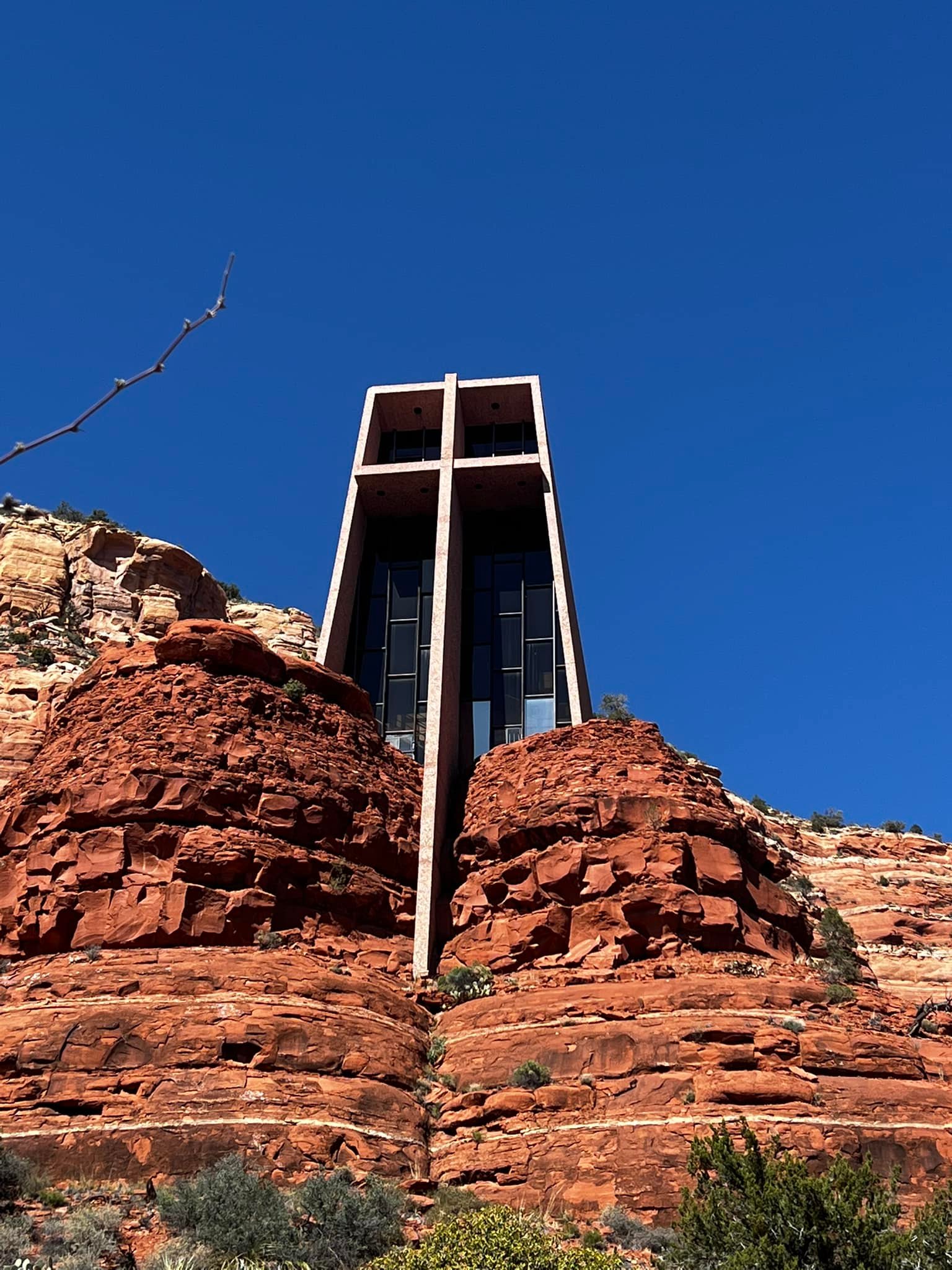 Day Six – We stayed at the Marriott's Canyon Villas at Desert Ridge. We highly recommend this vacation club property. We enjoyed the space that the villa had to offer and the kitchen. The pool was perfect and not crowded. They have lots of activities and golf too. It is close to shopping and dining. We went to a local market and picked up detergent and food and ate our breakfast and lunch in the room every day which saved us some money and allowed us time to relax and unwind. We did all of our laundry, so we came home with suitcases full of clean clothes.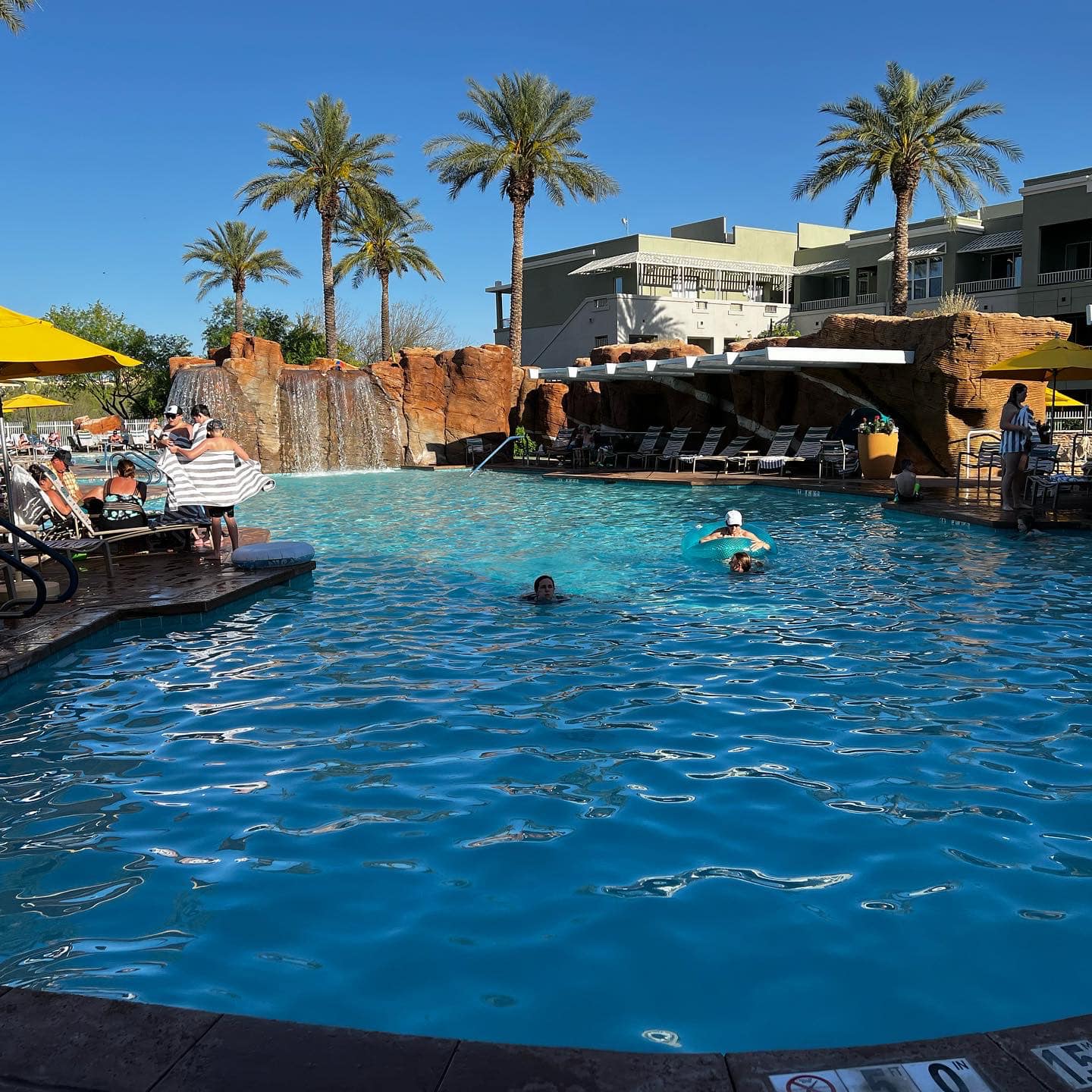 In the afternoon we went to Scottsdale, AZ. First, we saw Camelback Mountain and walked around the cactus garden at The Phoenician. This is a FREE activity! The cactus garden and views of the mountain as well as the property are beautiful. Then we went to Old Town Scottsdale and did a little shopping and enjoyed ice cream at the famous Sugar Bowl which opened in 1958. It was not only delicious but an awesome experience. We went back to the resort and enjoyed the pool again and we wrapped up the day with California Pizza Kitchen for dinner and relaxing at the resort.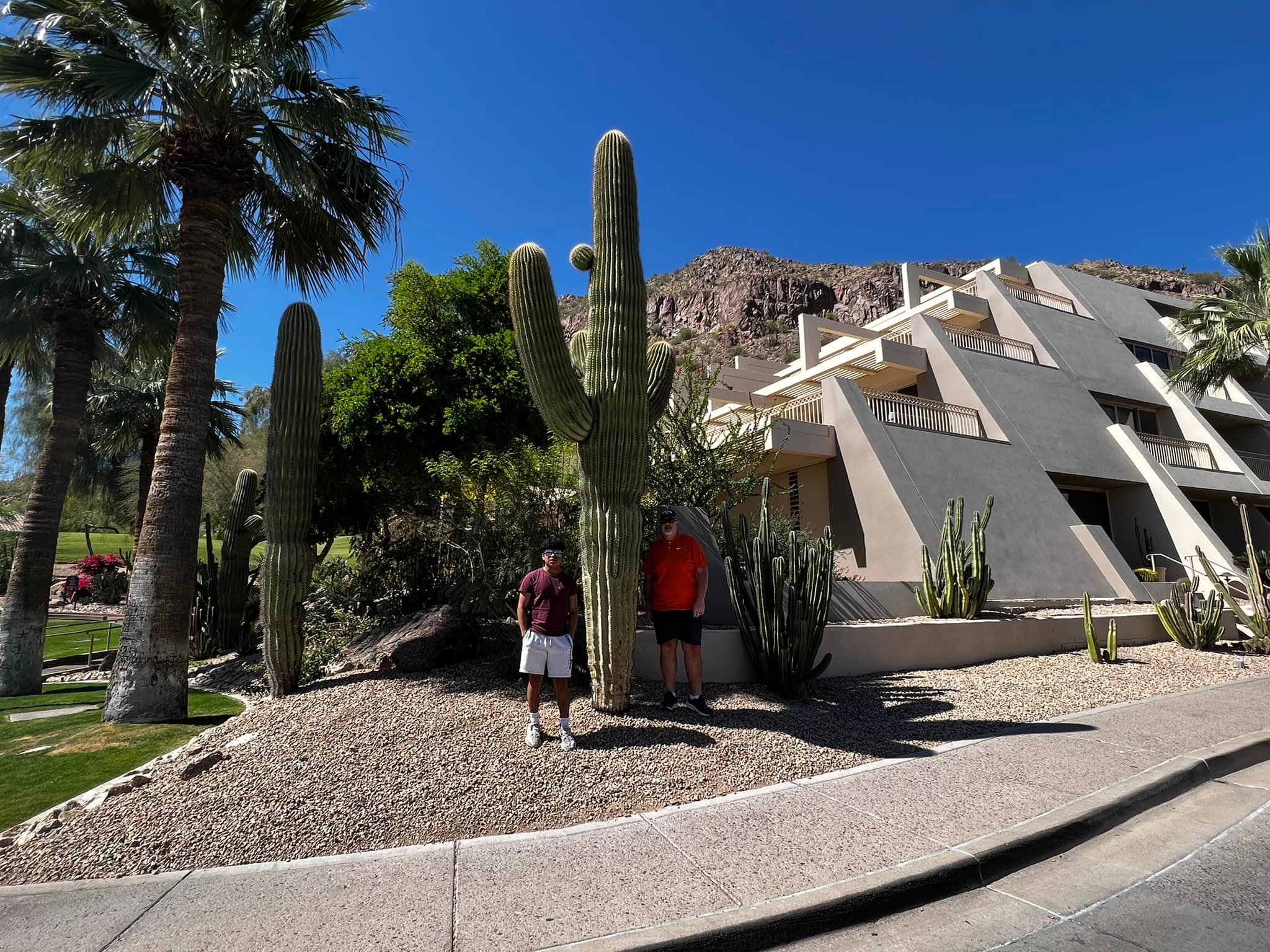 Day Seven – We started off with a pool day! The high was 97. We soaked up the sunshine and enjoyed time by the pool. After lunch man child and I went to the OdySea aquarium for a little Mom and son time and had a blast. The aquarium has always been our happy place since P was little and this one didn't disappoint. Then we went to Barrio Queen for dinner and enjoyed guacamole made table-side as well as margaritas and a yummy dinner. We found a French pastry shop on our way home and purchased some delicious macarons.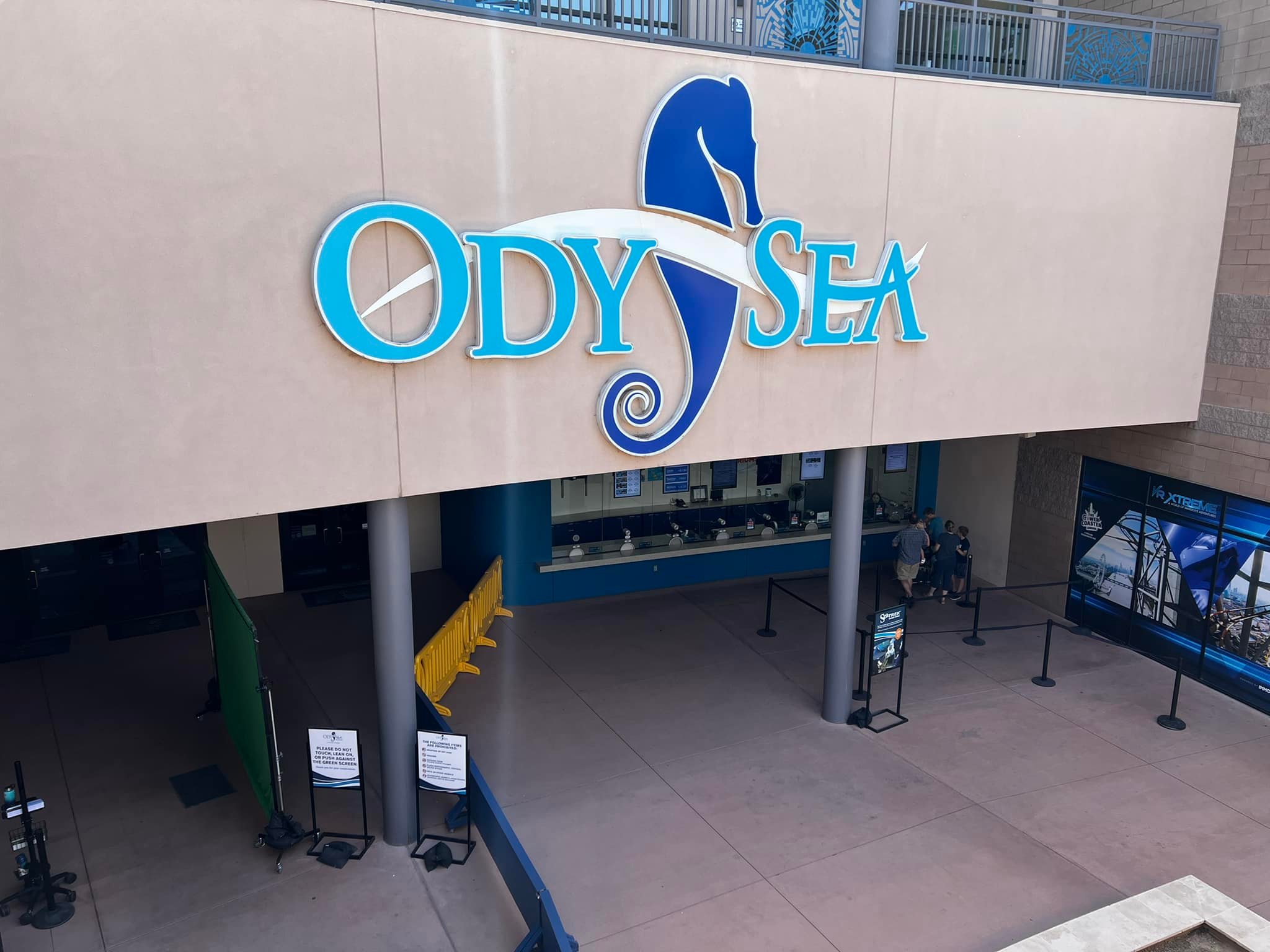 Day Eight – Turn in the rental car and Fly Home.
It was an amazing week and we made memories that will last us a lifetime. I enjoyed all that we saw but the time spent together is what I cherish most. My advice is to book the trip and go! You will never regret the time spent together.
Travel Posts:
Melissa is a football and soccer mom who has been married to her best friend for 24 years. She loves sharing recipes, travel reviews and tips that focus on helping busy families make memories.