10 Great Kid Friendly Stops In Pittsburgh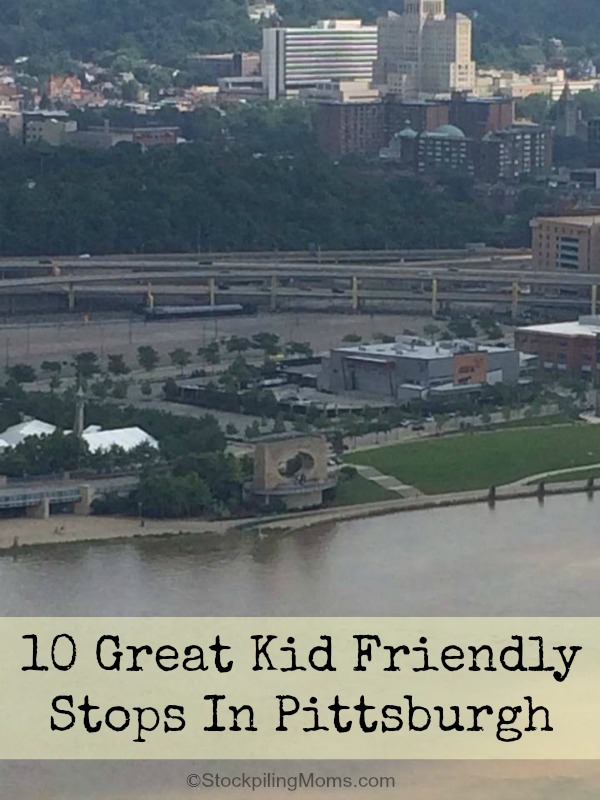 Are you looking for something fun to do with the kids this weekend? Maybe you have a few days' vacation and are considering a trip to Pittsburgh, PA but not sure what you would do with your kids? Pittsburgh is a wonderful kid friendly travel location!
We have come up with our favorite 10 Great Kid Friendly Stops in Pittsburgh for you to check out! Not only will these be fun and easy for you as parents, but the kids will also rave over them and love the chance to have a day out centered around them.
We had the opportunity to visit Pittsburgh, PA this summer as guests of Visit Pittsburgh and we were really thrilled with our time in Pittsburgh. We had never traveled to Pittsburgh before, and I have to say that we all gave our weekend two thumbs up! Not only would it be a great girls or guys weekend getaway destination it is also a lot of fun for the kids! So, you don't have to leave them behind when you head to Pittsburgh, instead considering making it a long weekend getaway for a family instead.
10 Great Kid Friendly Stops in Pittsburgh:
Children's Museum of Pittsburgh: One of the best and most popular interactive kids' museums you will visit is housed in the city of Pittsburgh. With tons of fun educational exhibits, hands on tasks and play areas kids and parents of all ages will fall in love with this great local find.
Pittsburg Zoo & PPG Aquarium: Every kid loves visiting the zoo and the Pittsburgh Zoo does not disappoint. All of the classic creatures available to visit and learn about, along with a wonderful aquarium for those who are interested in knowing more about freshwater species as well as sea life.
Heinz History Center: Who doesn't love ketchup? If your kids are like most, ketchup is a staple item in your pantry. Check out this museum all about Heinz ketchup. Tons of fun activities for the kids to participate in, and of course all the history of how Heinz got its start with this classic and popular condiment.
Carnegie Science Center: If your kids is into science, exploring, building or learning about how things work this is the ideal place for them to visit. While geared toward the sciences, there aren't many who don't love a day in this renowned science center. Check current exhibits and happenings for great events your kids would love to participate in. When we were in town we got to see the Dino Exhibit which was great for little ones.
Toonseum: Does your kid love art? Maybe they are a comic book or animated movie geek? The Toonseum has all the history of cartoons, comics and graphic arts in one place. This is an amazing place to visit and learn more about the arts!
Kennywood: If amusement parks, roller coasters and thrilling rides are your thing this is the premier place to visit. Kennywood is Pittsburgh own fabulous theme park. With great ticket prices and tons of options for the whole family it is sure to be a favorite destination. We enjoyed this attraction and would compare it to a Coney Island style amusement park.
Northshore Riverfront Park: This giant park is full of all the great things you would expect in this city. Artwork, architecture, gardens and lush foliage. While not a typical destination for kids, it is a great place for some free time to roam and work off some energy. Parents will love the modern and classic art and the beauty on the river front.
Western Pennsylvania Modern Railroad Museum: You won't want to miss this great destination if you have a train fan in the family. Not only will you learn about how trains are built and work, you'll get to see the miniature models and ride on a functioning train too!
Duquesne Incline: Enjoy a spectacular panorama of Pittsburgh and its three rivers. Your kids will love to scale the slopes of Mt. Washington in beautifully restored cable cars used by commuters since 1877. This attraction is open 365 days a year and is very affordable! It is a MUST do if you visit. Be warned it is almost always crowded because of its popularity but well worth the wait.
National Aviary: Do you love birds? If so this is the place for you! I am going to publicly admit that I don't like birds – at all! However I am also going to say that this free-standing bird zoo really grew on me as we were there. I have a slight (bird phobia) well ok a MAJOR one but this was a pretty cool place. I did steer clear of a couple of the areas but my family enjoyed them. Best of all for the budget cautious – the 3rd Thursday of the month they offer a 1/2 price admission.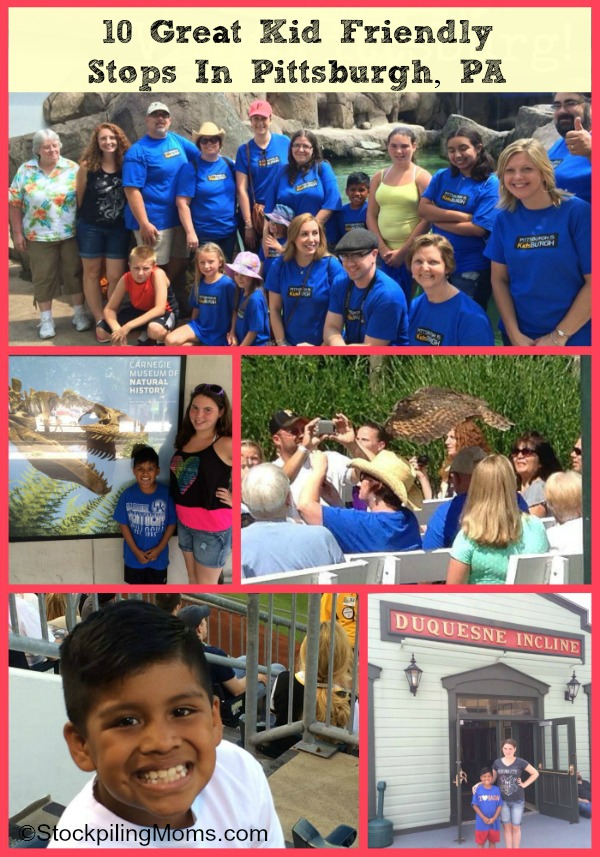 Not in our official top 10 we are going to have to mention going to a Pittsburgh Pirates game depending on your budget and the time of year. We personally really enjoyed watching a Pirates baseball game at PNC Park. It has a GREAT atmosphere and in my opinion a MUST if you are going to be in Pittsburgh and can fit it into your budget. They have a dedicated gluten free concession station at the stadium too! Check the schedule because some games offer fireworks and other special offers.
Of course, we haven't even mentioned the food. There are some amazing choices – including Primanti Bros and Waffles INCaffeinated just to name a couple that we really enjoyed. No matter what your budget your family will enjoy Pittsburgh as it is full of great attractions that everyone will love! These 10 great kid friendly stops in Pittsburgh are sure to keep you occupied, help you stay in budget and make your whole family happy to visit this great city!
Don't hesitate to schedule a trip today! If you are planning a trip, we suggest that you check out VisitPittsburgh.com so that you can make planning a breeze. They have additional information on things to do, restaurants, dining and events. It is a great go-to resource when you are planning a trip to the city.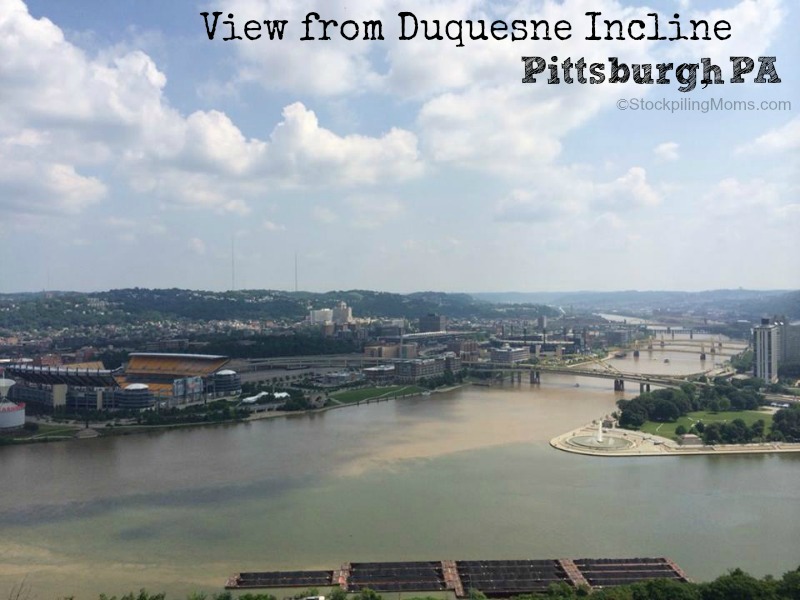 Disclosure: We attended a FAM Tour with Visit Pittsburgh however all opinions are 100% our own. We did not attend all of these attractions on the tour several are just our personal picks.
Melissa is a football and soccer mom who has been married to her best friend for 24 years. She loves sharing recipes, travel reviews and tips that focus on helping busy families make memories.