TrackR is the perfect gift idea for every single person on your gift giving list
TrackR is the perfect gift idea for every single person on your gift giving list. Are you looking for the perfect gift for everyone on your list? If so, we found it for you! If you or anyone you know often misplaces items, then we have a solution.
I personally think that gifting (at least) of those to every person on your list is perfect! I don't know about you, but I can't count the number of times I say to my family, "have you seen my keys" "have you seen my phone" and "have you seen my purse". These are the three most common items that I misplace. When TrackR reached out to us about their product within minutes I knew this was a brand that I needed in my life.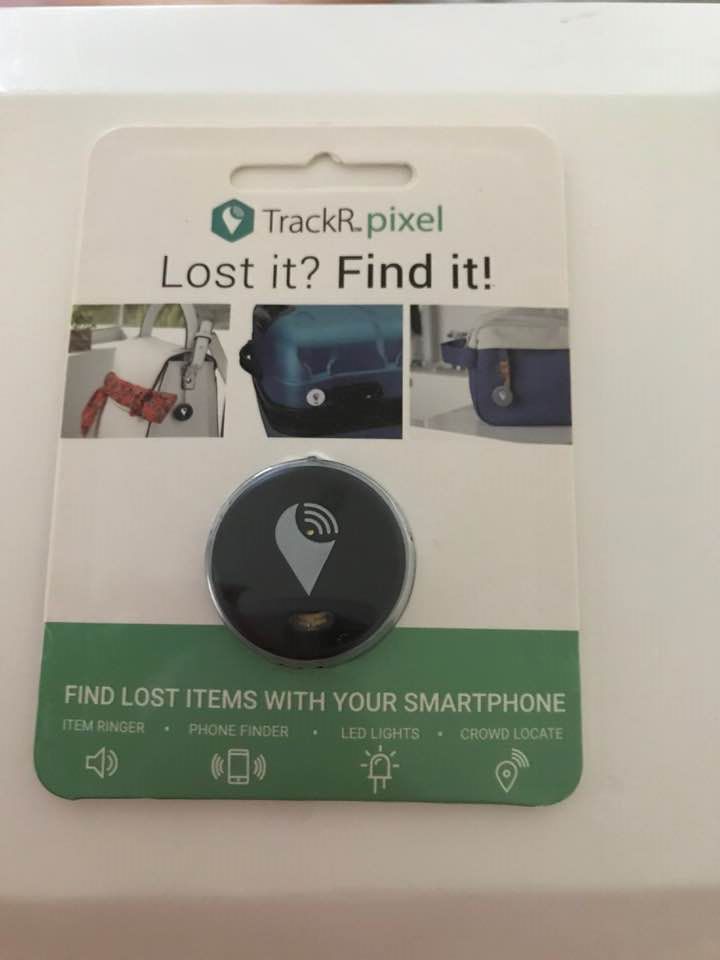 TrackR is the perfect gift idea for every single person on your gift giving list:
Boy was I right! Within minutes of downloading the app onto my smartphone it was a game changer for me! The TrackR pixel is a Bluetooth tracking device that connects to an easy-to-use app on your smartphone. It took us less than a minute to set up and start using. It has bright LED lights and rings when signaled from the app. You can also use the device to ring your phone (even on silent)! Now that is the game changer! I can't tell you how many times my husband and I have misplaced our phones while on silent!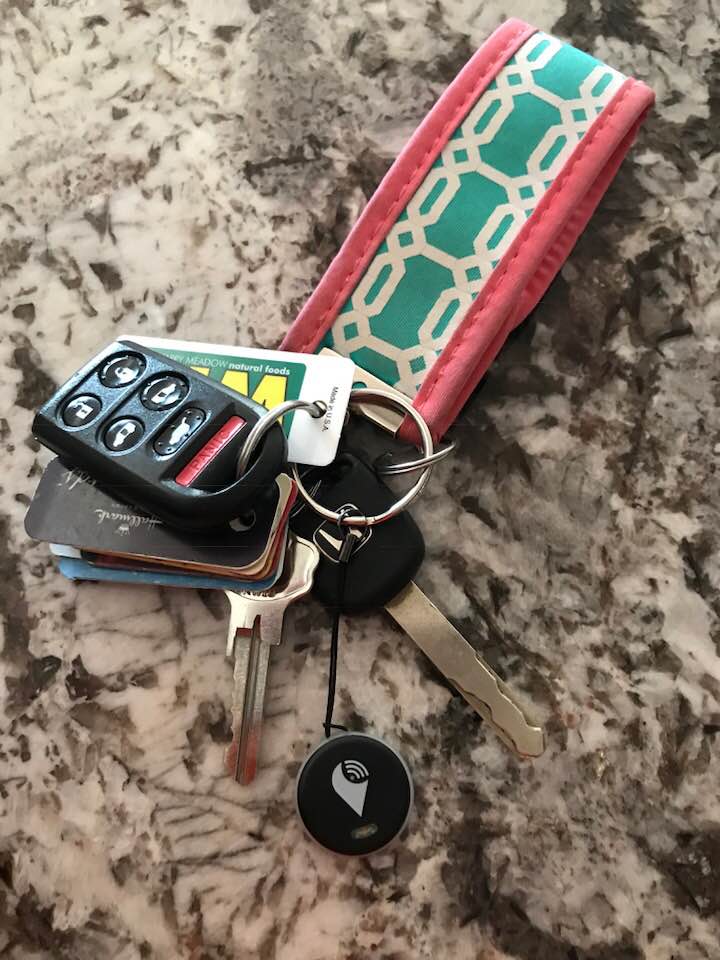 I personally have the TrackR on my keys. I have misplaced them numerous times which made it easy for me to decide to use TrackR on my key chain. I decided to give one to my husband because he loses his cell phone literally daily! Ironically Shelley just purchased a TrackR to use with her cat Smokey. He is an indoor/outdoor cat who likes to stay out and "play". She wanted to find a way to be able to track him, so she added a TrackR to his collar! She says it works like a charm and now she is able to locate him at the neighbor's house and doesn't have to worry about him.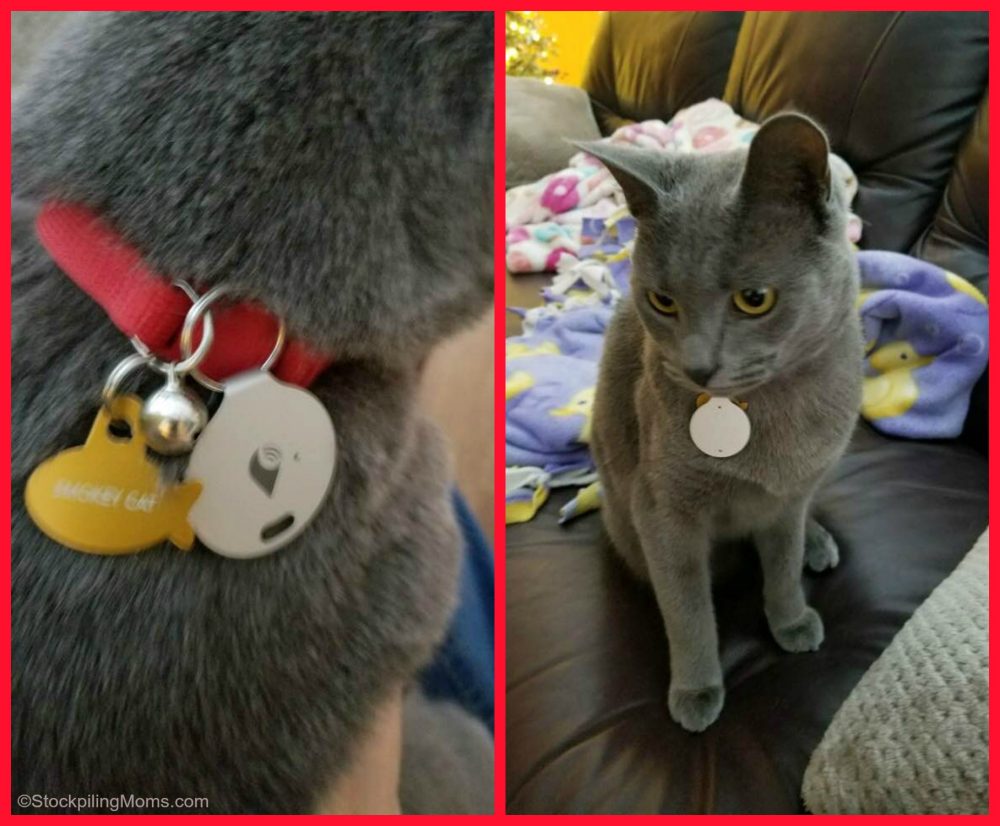 Best of all TrackR will make a great gift this holiday season. We have decided to give one away in our annual "12 Days of Christmas" giveaway event so look for that soon! I think this would make an excellent gift idea for Mom, Dad, Aunts, Uncles or anyone on your gift giving list.
It is simple to use TrackR:
1. Download the free app. It turns your phone into a finder.
2. Attach TrackR to the stuff you value. Pair it with our easy app and use your phone to find it fast.
3. Find your stuff. Tap the app to find what's lost. Misplaced your phone? Press TrackR to make it ring—even on silent mode. TrackR pixel doesn't just ring, it also lights up so you can find what's missing in a flash.
It comes with a 30-day money back guarantee, 1 year warranty and free battery replacement!
Order before December 20, 2017 to make sure you receive your shipment in time for Christmas (USA only). Plus the more you buy the more you save! You can get one for $24.99 however right now you can get a 5 pack for $75, an 8 pack for $100 and a 12 pack for $149.99! Visit TheTrackR.com to check it out!
We have a GREAT way for you to save! Use the promo code TINSEL10 and save 10% off almost all TrackR products during the holidays! I hope you enjoy this useful item! It is literally a game changer for me and perfect for every person on your gift giving list!
Disclosure: This is a sponsored post. All opinions are 100% our own.
Melissa is a football and soccer mom who has been married to her best friend for 24 years. She loves sharing recipes, travel reviews and tips that focus on helping busy families make memories.