New on the go Heartburn Relief at Walmart
New on the go Heartburn Relief at Walmart. If you are a frequent heartburn sufferer, you will be excited about this new Equate Omeprazole Orally Disintegrating Tablet (ODT) that just launched at Walmart. My husband suffers from heartburn when eating spicy foods and especially when we travel. When I told him about this brand-new innovation in heartburn relief, he was excited to try it. It features a MELTech formula allowing the tablet to dissolve on your tongue easily.
As you know we travel a lot for soccer. My husband carries heartburn medication with him while he is traveling because he often finds that eating on the go is a trigger for his pain. We have just started soccer season, so this is perfect timing. He finds that spicy foods and fast food are major triggers for him. After eating he will begin to feel the discomfort or burning in his chest. With this new medication he can easily take it while on the go.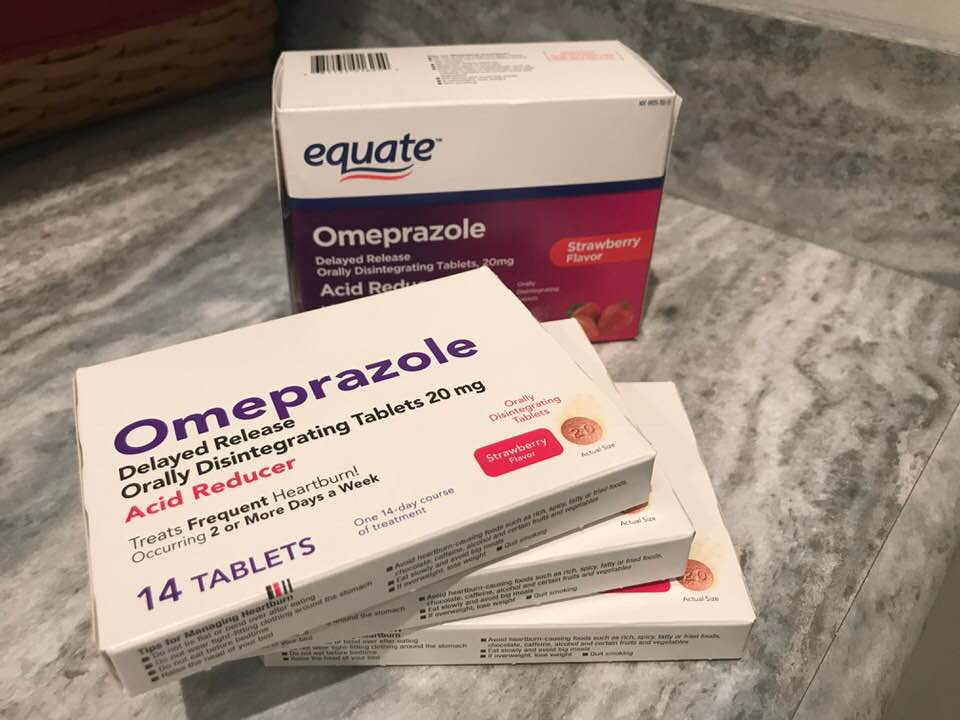 This new product treats the same symptoms as the Omeprazole that's currently available but in a more convenient form. It treats the same symptoms as the Prilosec and works as well for me as Prilosec. He just finds it to must more convenient when on the go.
He is excited to be able to buy the Equate Omeprazole ODT at Walmart because it is a great fit for him. Not only can he pick it up when out running errands, Walmart is a one stop shop for us because we can pick up groceries, personal care, and wellness items at the same time.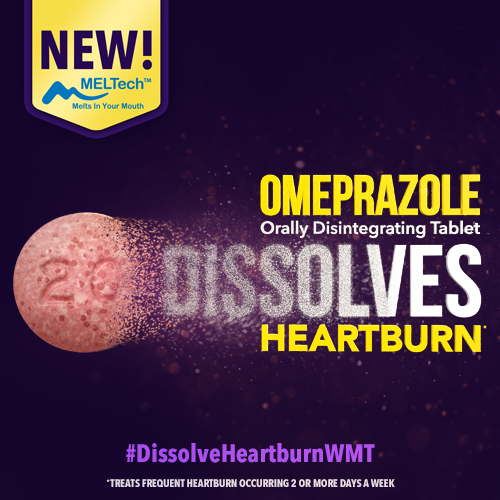 Often for him swallowing a pill can be uncomfortable for him if he is suffering from heartburn. By being able to take an orally disintegrating tablet he can use it while on the go. Often on the soccer sidelines or traveling he doesn't have access to water, so this is a really great solution for him.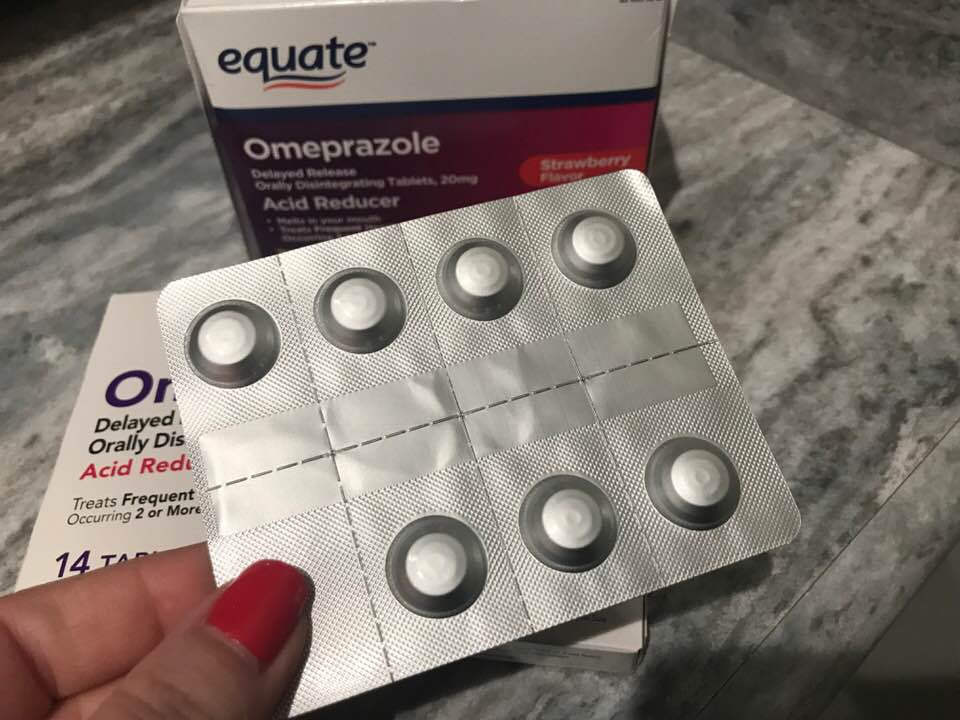 Once he starts suffering from heartburn it can put a damper on him when it comes to cheering Peyton on at tournaments. He had to leave a tournament once to find a store to pick up some heartburn relief. He missed part of his game which was really disappointing to both him and my son. If he had been taking this then, he wouldn't have had to leave the tournament to find relief. It is an easy treatment for long lasting heartburn.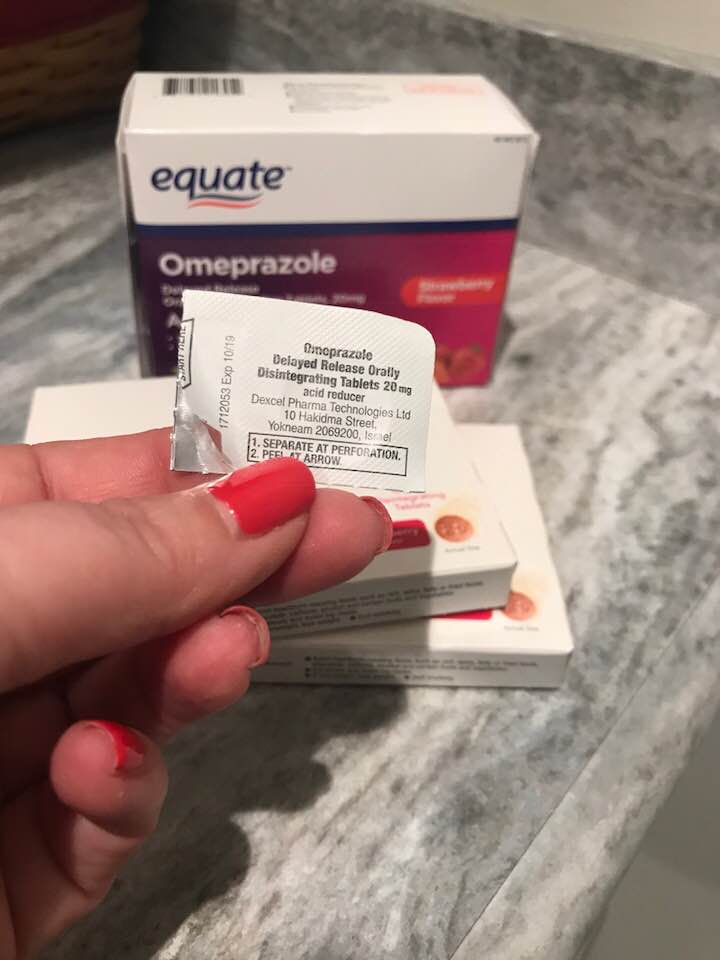 After giving it a try he has decided to switch to Equate Omeprazole ODT permanently and is so thankful for this easy-to-use heartburn remedy. It is so affordable and easy to use, and he quickly ditched his old brand for this one. No glass of water
needed for this tablet, simply take it with you on the go!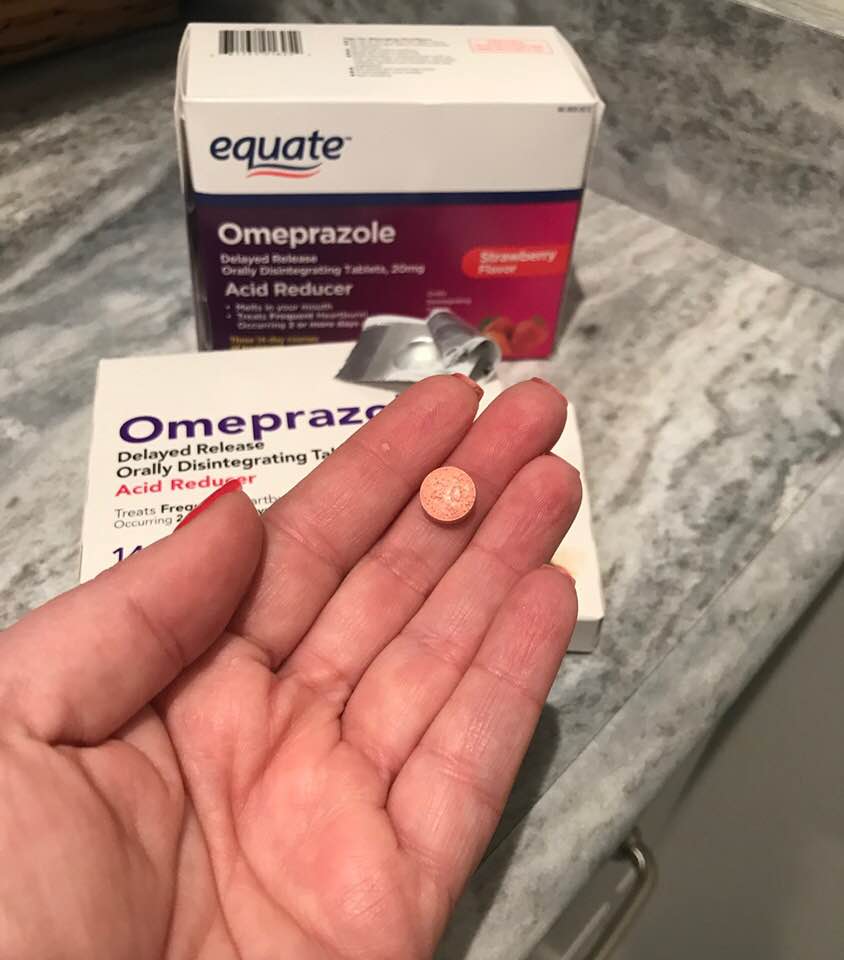 Omeprazole ODT can provide long-lasting relief from heartburn, for up to 24 hours. He likes that you simply take 1 dose every 24 hours for up to 14 days. He also liked that it has a strawberry-flavor, which tasted good and didn't have an after taste. Use as directed for 14 days to treat frequent heartburn (occurring 2 or more days a week). May take 1-4 days for full effect. Not intended for immediate relief.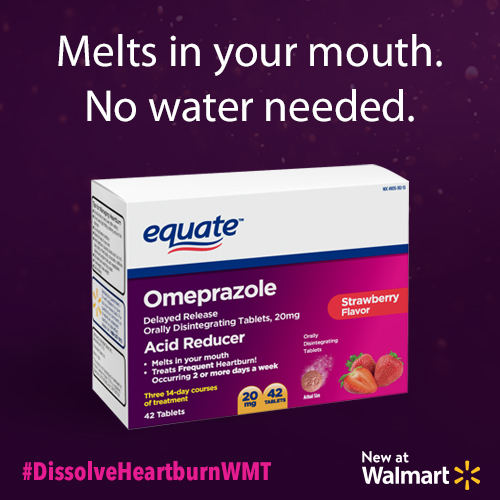 Right now, is a great time to save at Walmart with an Ibotta offer. Save $3 off Equate Omeprazole ODT; 42-count (Valid 4/4 – 4/30). If you are a heartburn sufferer, be sure to pick some up the next time you are at Walmart.
Disclosure: This is a sponsored post on behalf of Mirum. All opinions are 100% my own.
Melissa is a football and soccer mom who has been married to her best friend for 24 years. She loves sharing recipes, travel reviews and tips that focus on helping busy families make memories.