Tips for Saving on Summer Entertainment
Check out these Tips for Saving on Summer Entertainment. With kids home from school, it's time to start working on Saving on Summer Entertainment! Whether you are trying to save on at home entertainment or expenses related to vacations, the tips below will keep you and your budget in check this year!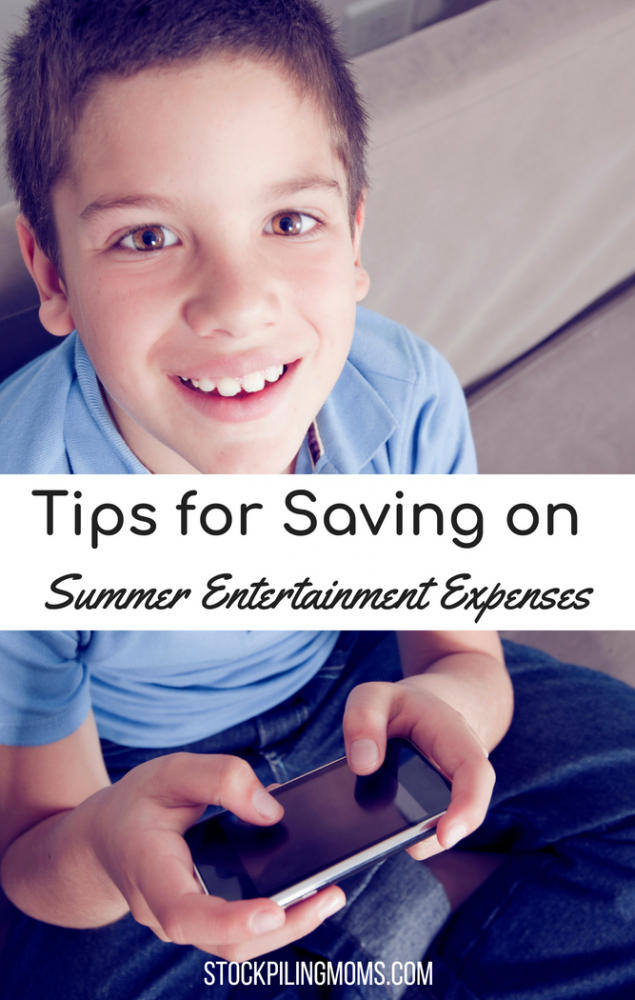 Tips for Saving on Summer Entertainment
Invest in streaming programs
If you haven't already signed up for Amazon Prime, Netflix, Hulu, and similar streaming programs, now is the time. Rather than paying for every movie rental or purchase all summer long, these small monthly fees can provide you with what you need at a fraction of the cost. We couldn't survive without the ability to stream the latest movies and TV shows via these programs.
Shop club stores for season passes
If you are close to an amusement park, check out your local club stores for discounted passes. We've found lower prices on things like Walt Disney World, Knott's Berry Farm, Disneyland, King's Island, and Six Flags at both Sam's Club and Costco. This can lead to huge savings on day passes, but can also be great for saving on the season pass for your family.
Invest in a museum pass
There are so many amazing museums out there that are networked together. If your local children's museum or even art museum is part of a network of other nationwide museums, you can invest in a family pass that will get you in for free at any location. This is ideal for making rainy days an easier thing to manage in the summer. Just grab the pass and head out with the kids to the museum closest to you.
Swap with other families
Whether it is a babysitting swap or a swap of games and movies, other families may work with you to save money on various entertainment options. I love checking in with my sons friends families to see if they have any games we would like to try. We can then swap out with each other and return a few days or weeks later. It's like a friendly library among our neighbors and friends.
Visit the local library
There is truly nothing as good as the local library to keep you on your toes and stocked with great books to read, movies to watch, games to play, and activities. There are many libraries that offer fun kids club activities for crafts, LEGO, video games, and more. Plus there are always summer reading clubs that result in added activities and even a prize or two at the end of the year.
Hanging out this summer with your kids is priceless, but the various activities can really add up. These tips for saving on summer entertainment expenses are sure to keep you having fun while keeping your budget intact.
More Summer Savings Tips:
Tips for Saving on Summer Grocery Expenses
Ways to Keep Kids Busy This Summer Without Spending a Ton
Thrifty Traveler Tips for Summer Vacations
Melissa is a football and soccer mom who has been married to her best friend for 24 years. She loves sharing recipes, travel reviews and tips that focus on helping busy families make memories.