Tips for following a FODMAP Diet
No matter what your gut health struggles may be, these Tips for Following a FODMAP Diet are a must. We are all about learning to make our bodies healthier, and part of that is good gut health.
For some individuals, this is a daily lifelong dietary need. For others, it's important to follow on occasion due to flares with IBS or other gut health struggles. Wherever you fall in that category, we hope the tips below help make it easier for you to manage. This has been a personal journey for me this summer as I have been eliminating specific foods and following a FODMAP diet in order to improve my gut health.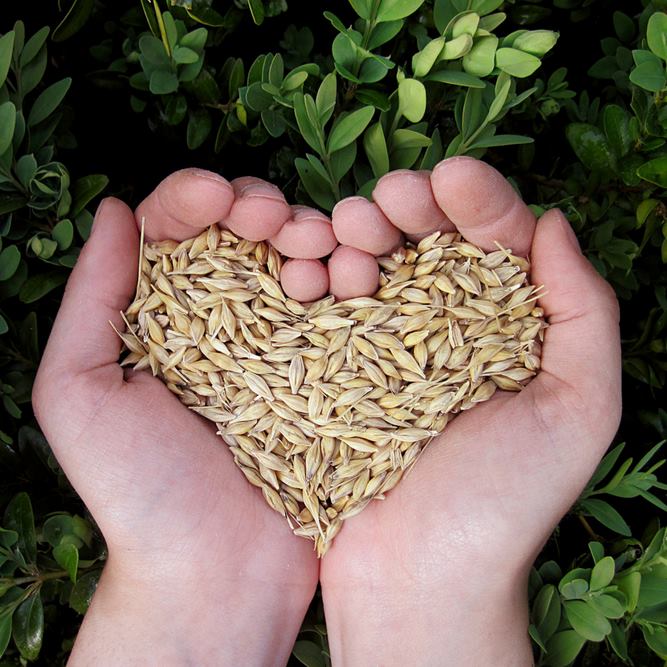 Tips for Following a FODMAP Diet
If you aren't familiar with what the term Fodmap means, it is basically a way to remember types of foods that are in a group of fermentable carbs that can create issues with gut health in some individuals. If you are sensitive to these foods, then you may wish to avoid them.
Know your trigger foods
This is different for each individual. The following are some items that are commonly known to be hard on gut health and thus should be avoided on a Fodmap diet.
Wheat, legumes, garlic, onions, and some other fruits and vegetables
Dairy products including milk, yogurt, and soft cheeses. Lactose is a trigger, so not all dairy is excluded for every individual.
Higher fructose fruits such as mangoes, and some natural sweeteners like honey or agave syrup.
Some sugar substitutes like those often found in sugar-free candies or gums
Begin with an elimination diet
To learn what your trigger foods actually are, an elimination diet is a perfect way to begin. Removing the common items listed above is a great way to start. An elimination diet typically has you remove all offending foods for 21 days, then gradually add items back into your diet one at a time over the course of another 3-4 weeks. As issues arise when you add items back to your routine, you'll easily be able to find what you are sensitive to out of the list. For many, this means a long-term large change in dietary needs.
Create a meal plan that works for your needs
Once you discover what your true dietary struggles are, you can easily mix things up and create a meal plan that works for your needs. We recently added some great products from Fody Foods to our pantry that help make it easier to manage a low FODMAP diet. From their sauces and dressings to the delightful chocolate snacks, it is nice to have something on hand that fits needs without worrying about a gut reaction.
Always go out with a plan
Going out to eat is often the biggest struggle, but if you are aware of your triggers, you can easily make a plan before you leave the house. I recommend searching restaurant menus ahead of time, and also letting the restaurant know you have allergies. Sometimes it leaves you limited in what you can actually eat, but you can add to that by bringing your own salad dressings, salsa, or sauces to some restaurants. A small container of Fody Foods Caesar dressing is a great addition to a salad at any restaurant and you have no reason to fear reactions!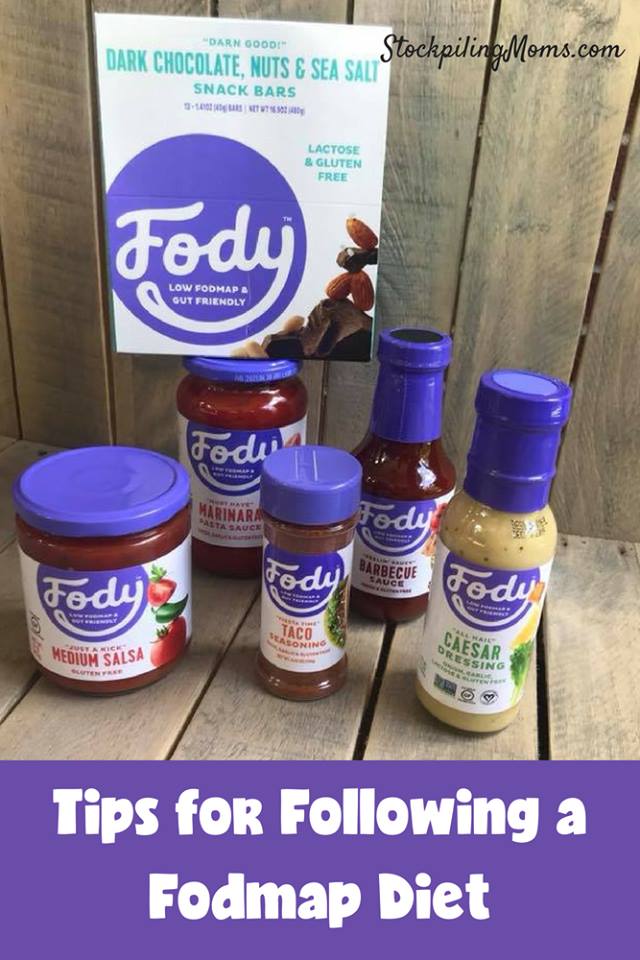 If you are on a low FODMAP diet, these tips are sure to help you manage the transition and learn more about how your gut health can impact how you feel on a daily basis.
Stockpiling Moms can be found in all your favorite places. Hop on over to Instagram and follow the fun. We love posting memes, family fun, travel, and whatever we are feeling that day. Pinterest is also an amazing place to visit Stockpiling Moms. This is where you can pin all your favorite articles from our Food, Travel & Lifestyle Blog.
Melissa is a football and soccer mom who has been married to her best friend for 24 years. She loves sharing recipes, travel reviews and tips that focus on helping busy families make memories.