Tips for an overactive bladder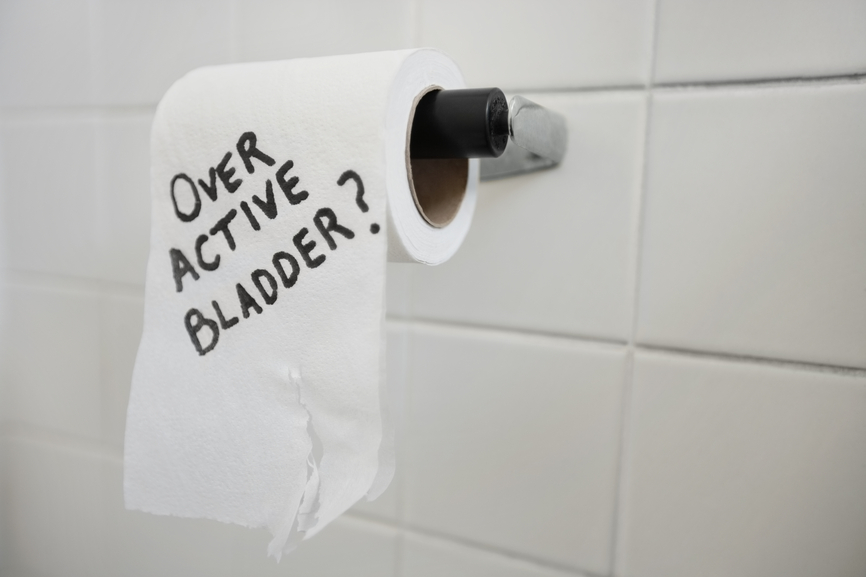 Tips for an overactive bladder. Bladder leakage, what is that? This is me when I was in my mid 20's. I remember going to the bathroom at my friend's house and seeing a BULKY package of adult diapers beside the toilet. Oh my, how terrible I thought and that will NEVER be me. Skip ahead, I am 40. We are in the kitchen and my son tells the most hilarious story ever. I am laughing so hard and bam it hits me as I run to the bathroom, just hoping to make it. WHAT? I am only 40! How can this be???
Tips for an overactive bladder:
Bladder leakage can be a difficult topic for some people to talk about. The truth is, it affects more people and at a younger age than most realize. Incontinence can be caused by childbirth, stress, hysterectomy or an overactive bladder. It is time to start talking about this common daily struggle and help you to take back your control.
Do you need help with bladder control?
So, when Depends asked me to talk about bladder control at first I thought no way, this is too personal to share but then I thought again. If I am in this boat at age 40, I wonder who else might be.
First of all, let me mention that I had a full hysterectomy in 2007. It is hard to believe it has been 7 years. It is the best decision that I have ever made for my body but it didn't come without side effects. One of which for me has been bladder control. I personally don't have to wear Depend ® for women yet but I have to be very aware of my bladder. When I find myself in situations where I laugh (hysterically) or even have sudden sneezing attacks I have to find a bathroom fast!
Luckily for me times have changed in the past 20 years and Depends for women and men has a variety of products to help you feel confident throughout your daily routines. They are no longer BULKY.
Depends® with Fit-Flex™ Protection is smooth and sleek because of the added LYCRA® strands so that you can slip them on for a soft, comfortable and discreet fit. The women's underwear is shaped for a women's body with features like the oval leg cutouts. The men's underwear fits snuggly like boxer-briefs and adds layered protection where you need it most. Yay! That is exciting! No more BULK.
Depends® Real Fit and Silhouette's cotton-like fabric creates a sleek, ultra-smooth fit under your clothes and is soft against the skin. The slim side profile provides great protection with a discreet fit, while the all-around leg elastics help protect you from leaks.
Depends® Seat Protectors are designed with super absorbent materials and an upholstery-like print that helps blend into your home décor.
Depends® Bed Protectors are made with a soft, cloth-like fabric to stay quiet while you sleep and super absorbent materials to keep your bed dry all night long.
It is important to be able to feel confident and in control of your life. Incontinence does not have to be something that affects your daily activities. Take back your control with Depend® for Women and Men. Some tips that I can share with you from my experience and that my Dr shared with me are as follows:
Be sure to fully empty your bladder when you go to the bathroom. We are always on the go and that is something that can affect your bathroom routine too. Take time when you urinate. I know that sounds strange but it is true. Be sure to let your bladder fully empty.
Don't "hover" over the toilet seat. This actually causes stress on your muscles and can lead to incontinence. As a former teacher this is something I did for 11+ years.
Don't "hold" your bladder. It is important to go when you feel the urge. Holding your urine for too long and often can impact your control.
Drink plenty of water and eliminate caffeine so that you stay hydrated. That actually helps with bladder control.
Be sure to talk to your Dr. for tips and suggestions too. You may need to have some testing done as well.
It is time to take back your control. I hope these tips and information helps you! So please tell me I am not the only one who is running to the bathroom when they hear a funny story…
Disclosure: This is a sponsored post on behalf of Walmart. All opinions are 100% my own.
Melissa is a football and soccer mom who has been married to her best friend for 24 years. She loves sharing recipes, travel reviews and tips that focus on helping busy families make memories.