Summer Reading Made Easy :: Stoplight Golight Timer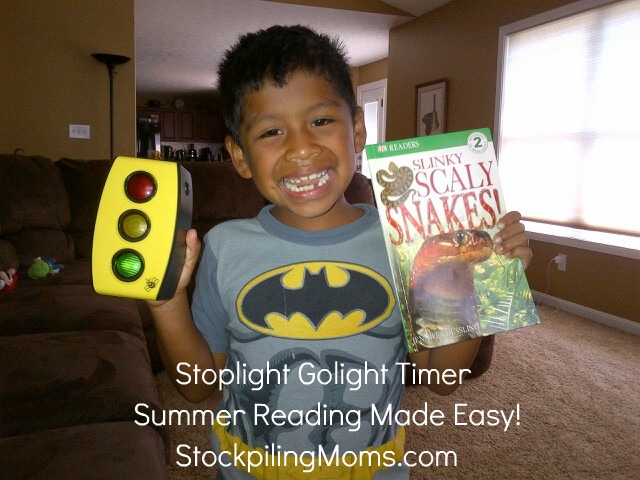 We had the opportunity to meet the creators of the Stoplight Golight Timer when we were in Dallas, TX for Project Mom. Shelley and I fell in love with the concept of the timer. We were thrilled when the creators sent us each a Time Made Simple! stoplightgolight.com for each of our kids to review.
The timer uses the "red light/green light" concept which is easily relatable to kids. The stoplight design can be used for kids of all ages. Red light means stop and complete task and green light means time is up and it's time to go! A visual timer that has an audible alarm that can be used when needed. It is recommended for Ages 3+.
We have been using the Stoplight Golight Timer for the past month and it has made our summer reading so easy! Now each morning when we wake up my son knows that he has to do read for 30 minutes before he can have any screen time. This gives me time to make breakfast and put away dishes, start a load of laundry or make lunches for the day when we are packing up for a day on the go. The timer has literally made my life SO easy and I don't know what we would do without it!
You could also use the timer for other areas of your life including limiting screen time, practicing soccer or whatever you need to set a timer for! I love it and I love that my son loves it too! It is a win/win for us! The Time Made Simple! stoplightgolight.com is only $34.95 and in our opinion worth every penny!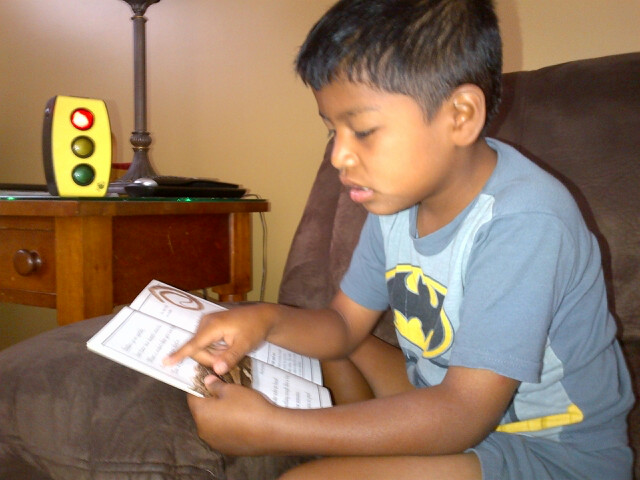 Disclosure: This is a sponsored post and all opinions are 100% our own.
Melissa is a football and soccer mom who has been married to her best friend for 24 years. She loves sharing recipes, travel reviews and tips that focus on helping busy families make memories.