Stock up on Crest Toothpaste
Stock up on Crest Toothpaste and Save BIG at Kroger. Valentine's Day is one that my family enjoys. Instead of going out to a fancy dinner I have always cooked at home for my family. We use our fine China, crystal and enjoy a meal together in our dining room. This year I asked my son what he wanted, and he immediately said King Crab Legs. Knowing my husband isn't a fan I prepared a filet mignon for him to enjoy.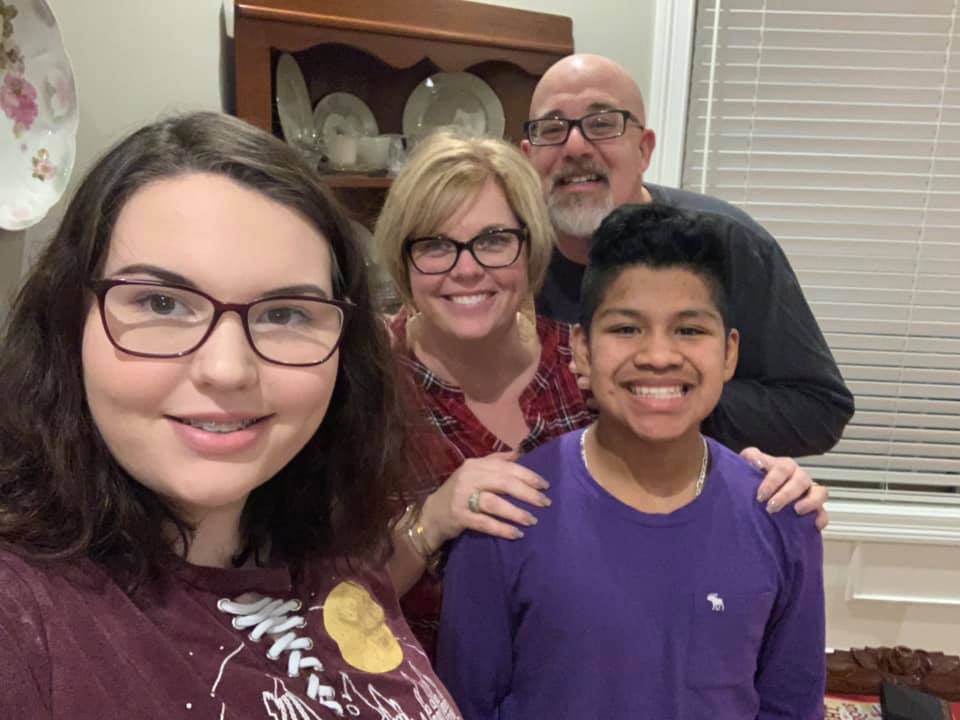 Stock up on Crest Toothpaste and Save BIG at Kroger:
My daughter chose shrimp scampi so yes, I prepared three different entrees but that is no problem. It was a meal created for each of them to enjoy on this special evening together. Of course, we indulged in a delicious chocolate cake for dessert! It was a night that was fun and filled with memories that will last us until next year's celebration.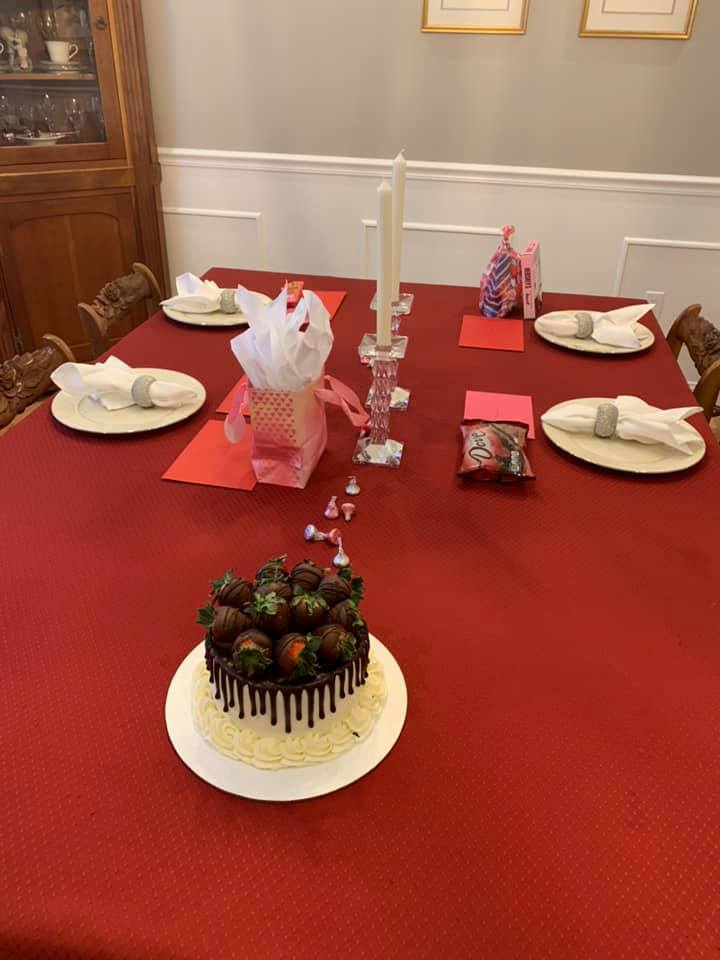 After the chocolate cake and treats Valentine's Day brings, it is time for us to remember to keep up with our oral care routines. Treats that we enjoy not only linger in your fridge and pantry but also between your teeth and gums. It is important to make it a priority this month to make sure you're using a toothpaste with extra protection to combat the sweet treats.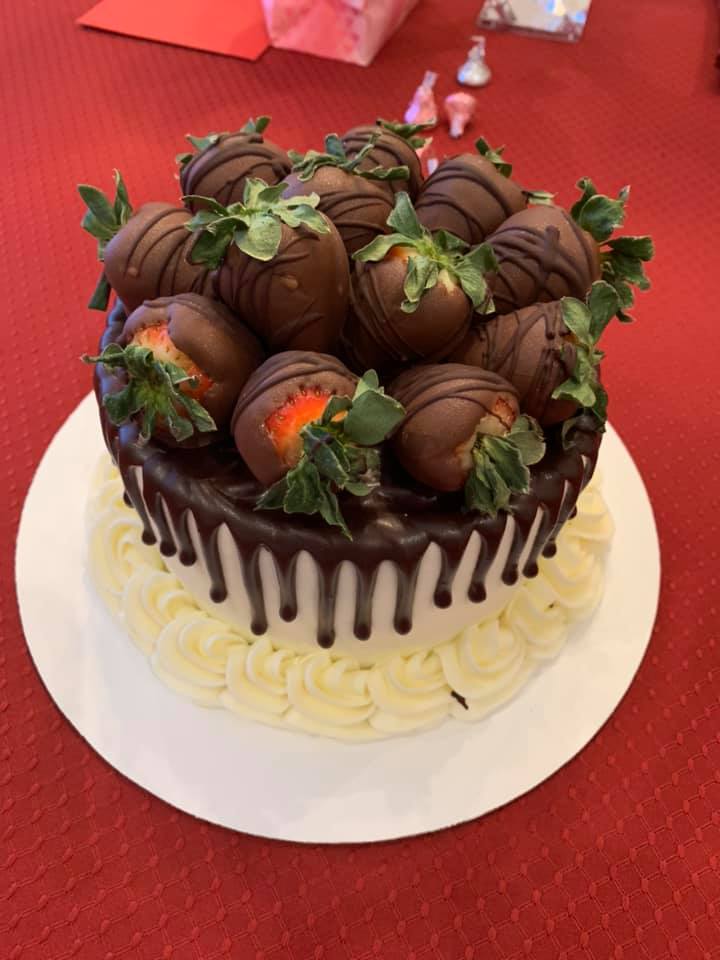 My favorite part of Valentine's Day is the anticipation that my family has for our special dinner together. They always start mentioning it around the first week of February. They will start by asking what are we having this year? Putting in special requests are dropping hints. I normally keep the menu a surprise, but they generally can start to figure it out based on what they see in the fridge and pantry.
The memories that we create around the table on this day of love are special to us all. This year I spoiled them buy purchasing a chocolate cake that was topped with chocolate covered strawberries. They all LOVED it! We even took a piece to my parents after our meal.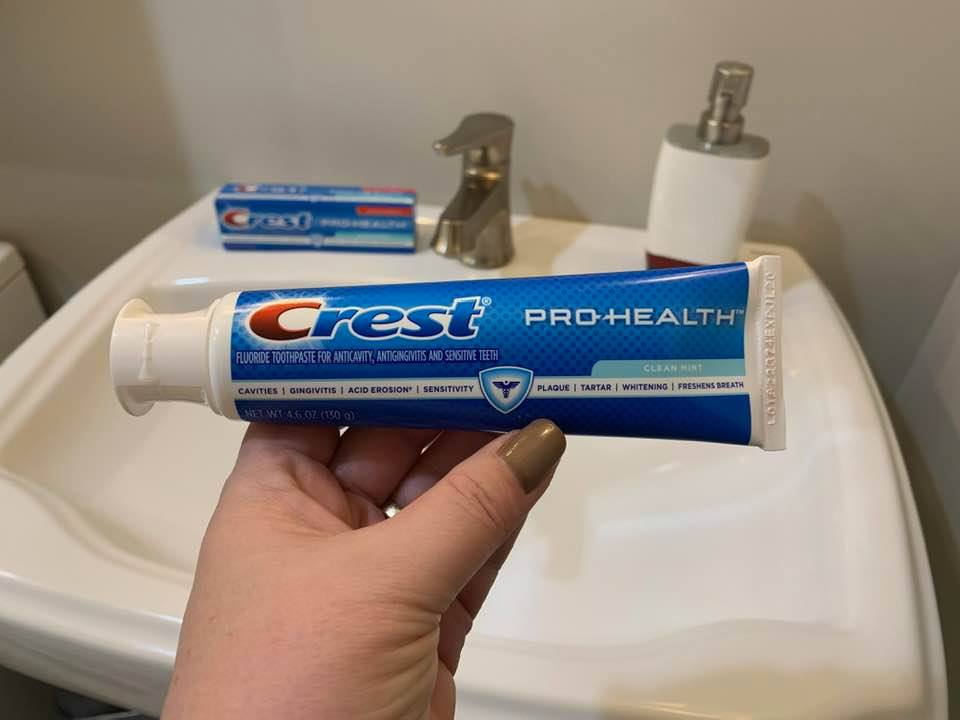 It is important to me that after we enjoy our treats that we make sure to keep our oral care as a top priority. It is a great time to stock up on Crest Pro-Health, Crest Complete and Crest 3D White varieties at your local Kroger. There is a high value $2 coupon that can be found in the Sunday newspapers nationwide on 2/24.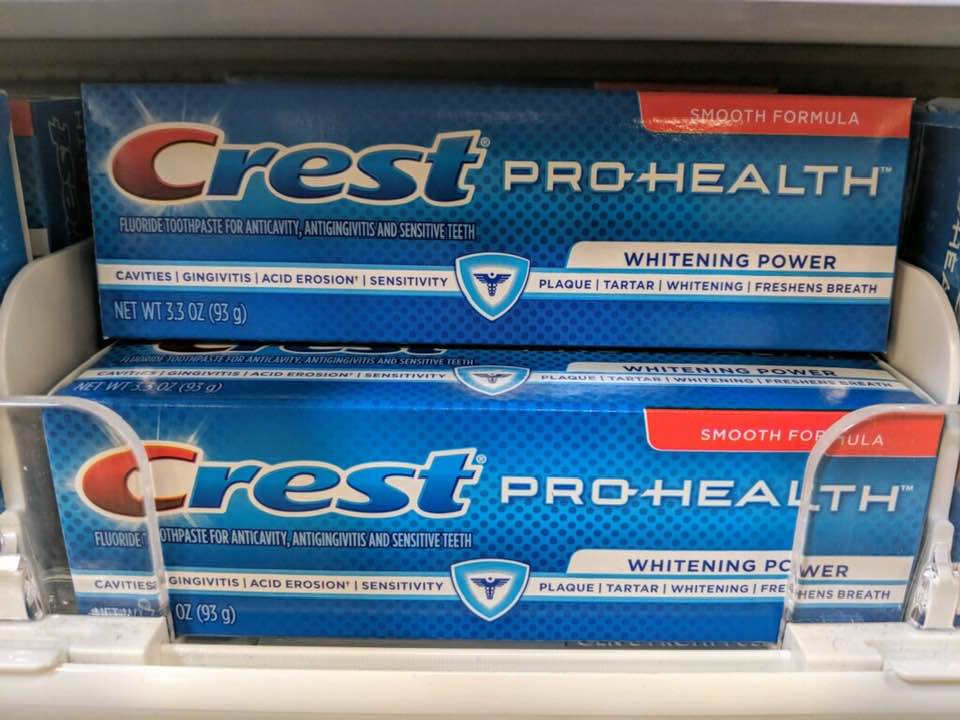 In addition, this matches up with a Buy 5 get 5 deal available at Kroger. So this makes it a great time to stock up and save! With this offer when you buy 5, you will get 5 ($1 value) in-store. At the same time you can use the $2 coupon, netting items down to FREE!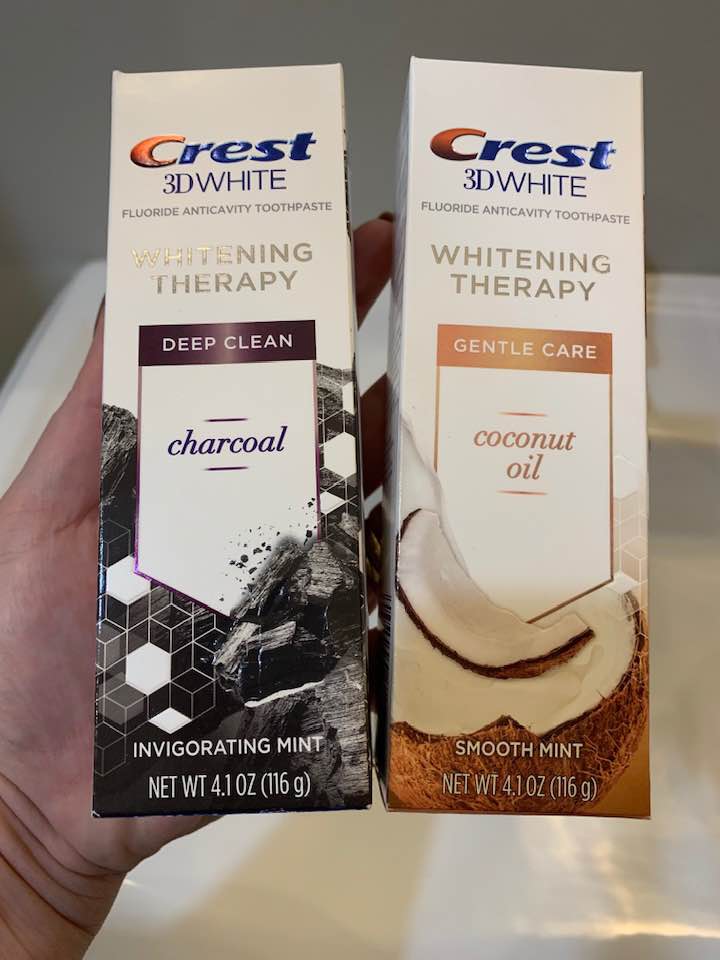 Stock up on Crest Toothpaste and Save BIG at Kroger:
Products Include:
5 oz Crest 3D White Paste
6 oz. Crest Pro-Health Toothpaste
8 – 6.2 oz. Crest Complete Toothpaste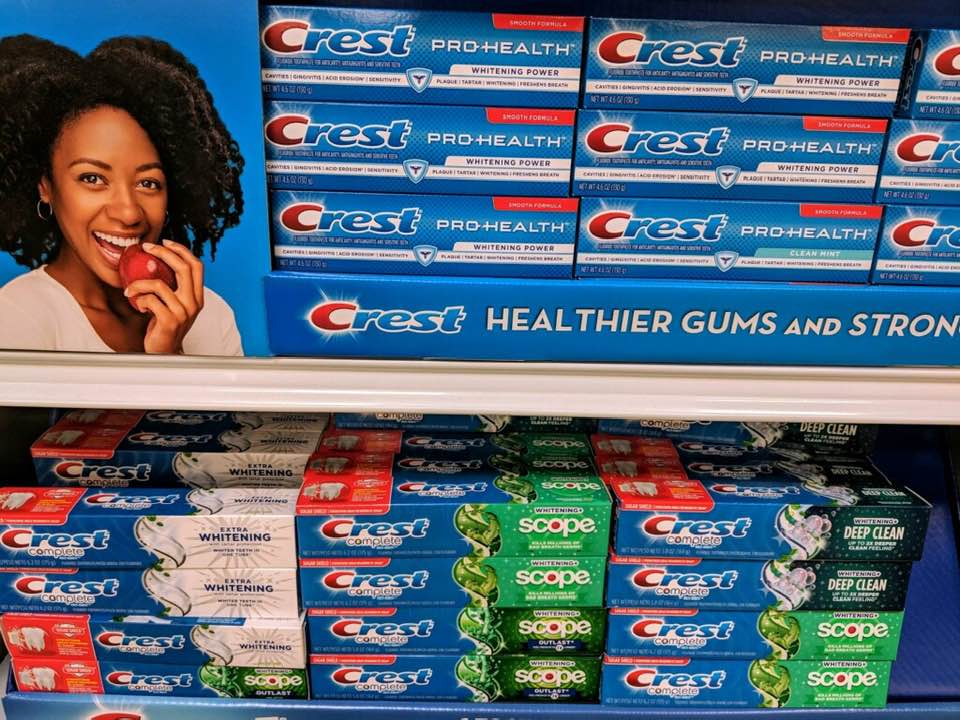 Crest Pro-Health is the only toothpaste accepted by the American Dental Association to treat all seven attributes:
Plaque
Gingivitis
Cavities
Sensitivity
Tartar
Whitening
Freshens Breath
Crest Complete Multi-Benefit Extra White + Scope Outlast Toothpaste uses ground-breaking outlast technology to provide a cool, refreshing brushing experience and a fresh feeling that lasts up to 5 times longer.* Plus it contains silica, which helps to gently polish away surface stains for a whiter smile. *Versus ordinary toothpaste
Keeps breath feeling fresh up to 5 times longer*
Whitens teeth by removing surface stains
Protects against cavities
Fights tartar
Crest 3D White Radiant Mint Whitening Toothpaste uses a patented enamel-safe teeth whitening ingredient that polishes away stains to gently whiten teeth. In fact, it removes up to 80% of surface stains and protects against future stains. Its unique formula creates foaming action to clean, protect and whiten teeth with a cool blast of mint as part of your complete dental health regimen. 3D White Fluoride toothpaste also strengthens your tooth enamel and helps protect against cavities. When you add Crest 3D WHite Radiant Mint Whitening Toothpaste to your oral care routine you can see the following benefits:
Whitens teeth by removing up to 80% of surface stains
Protects teeth against future stains
Strengthens teeth and safe on tooth enamel
Fluoride toothpaste protects against cavities
Regardless which Crest toothpaste that you decide to purchase to meet your families needs this is a great time to clip the coupon and head to your local Kroger store to take advantage of this deal!
Melissa is a football and soccer mom who has been married to her best friend for 24 years. She loves sharing recipes, travel reviews and tips that focus on helping busy families make memories.