The Mazda CX – 9 is the perfect family car for travel. We recently had the opportunity to test drive a 2019 Mazda CX-9 during spring break. As you know we spent the week in Orlando, FL. Driving a new car for the week was a great way to see if it is a fit for our family. In fact, we couldn't believe how perfect the Mazda CX-9 ended up being for our family's needs.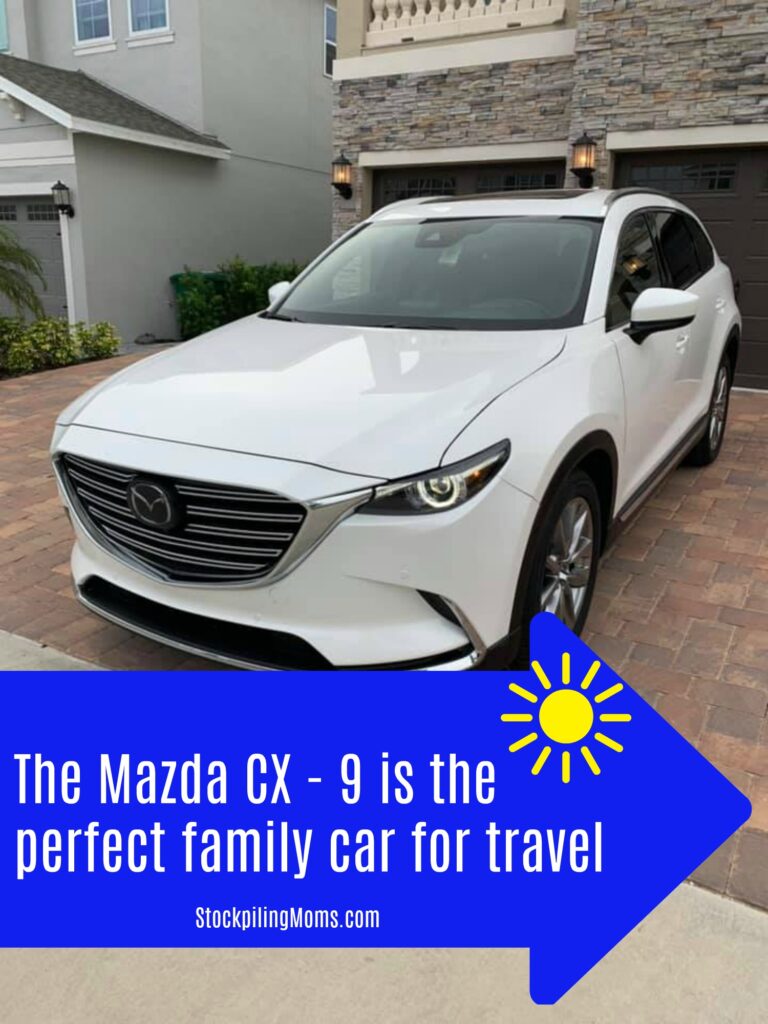 The Mazda CX – 9:
The Mazda CX-9 is a full-size crossover SUV. What does that mean? You can still transport a family, but you can do it in style 🙂 Our family loved all of the space that the Mazda CX-9 had to offer but what really made us fall in love was the technology that this car offered to us. Being a tech savvy family, this was something we all appreciated.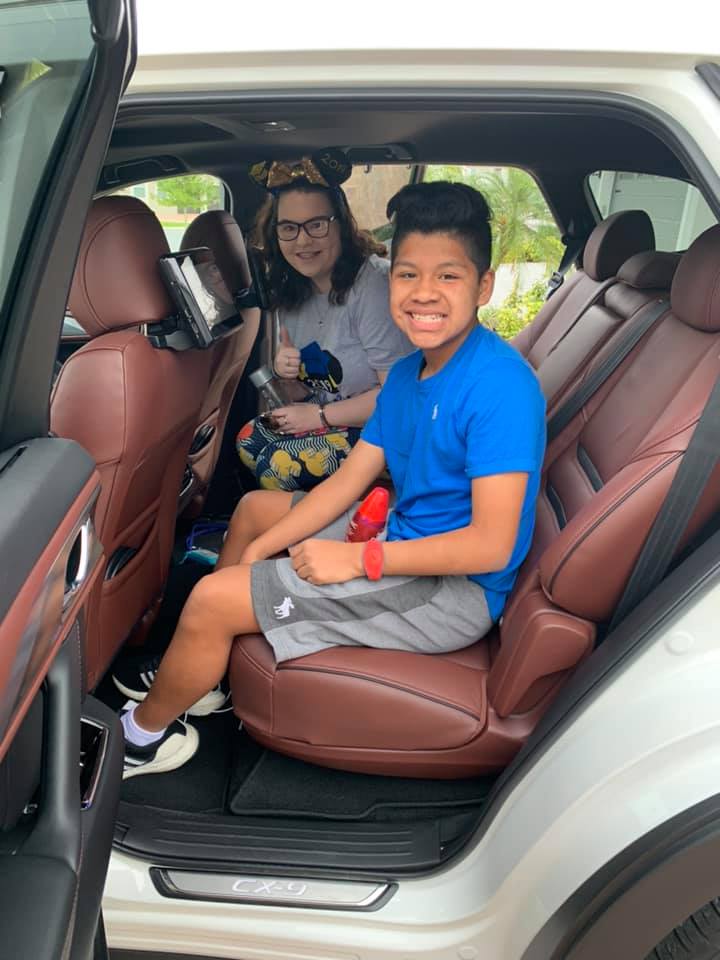 The Mazda CX – 9 is the perfect family car for travel:
The advanced smartphone integration was right up my alley. You can utilize Apple CarPlay™ with this vehicle. You can access your iPhone's maps, playlists, contacts and compatible apps with your voice through Siri. How cool is that??? Siri will also read incoming text messages and allow you to reply without taking your hands off the wheel. Everything you need is a tap or voice command away. I love that for added safety but also being able to stay connected while you are on the go. For Android users, Android Auto™ integration is also available.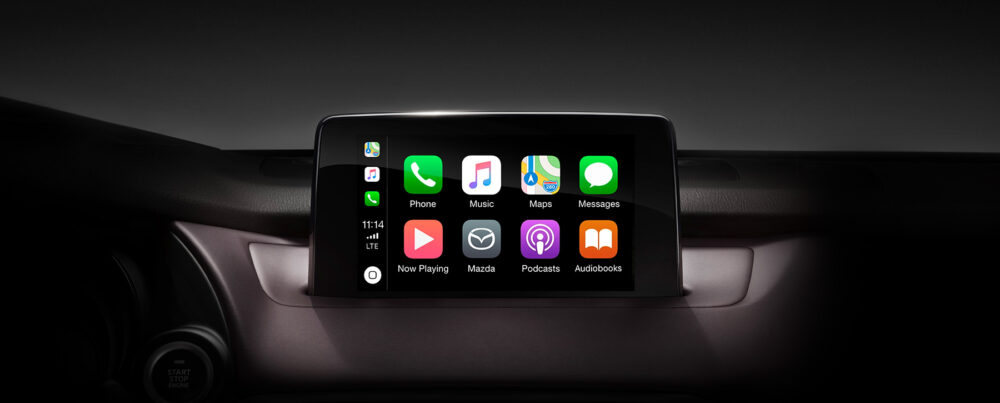 Now when it comes to listening to your music (which is important to my husband and son) you will be impressed with the quality of the Bose speakers that this vehicle offers. Superior sound is all about balance. The CX-9 offers sound-dampening materials that are infused throughout the cabin to diminish outside noise, while still allowing the right amount in to keep you connected to the road. Meaning you can hear your music clearly without road noise and that was a huge win!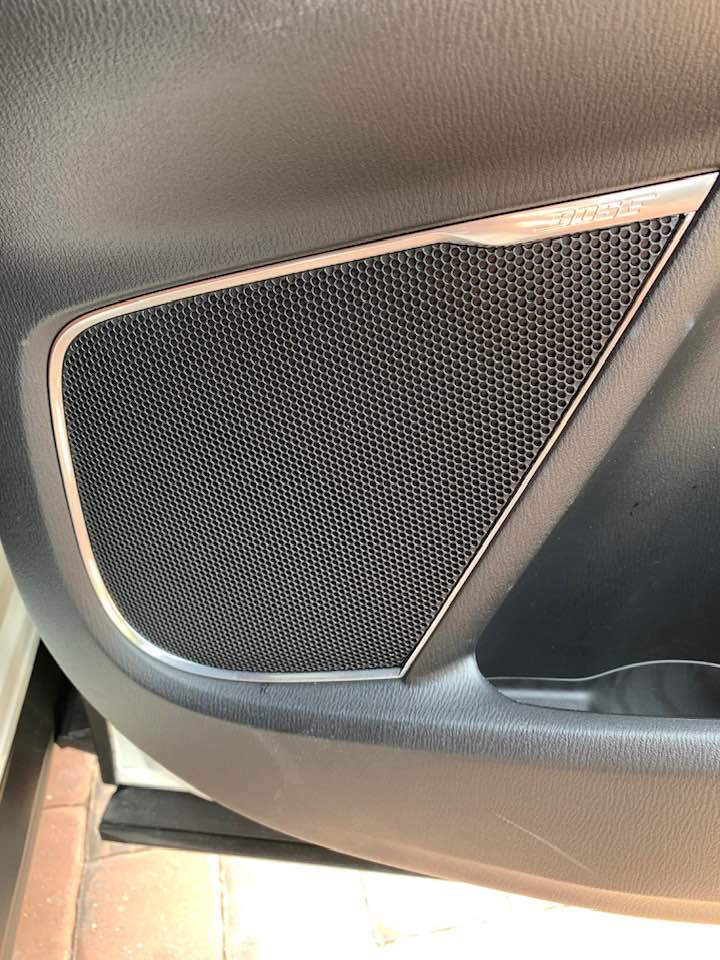 Not only did we enjoy jamming to our favorite tunes we also enjoyed that we could have real in-depth conversations while we were on the go. We found ourselves in a traffic jam one day and turned down the volume and that time together allowed us to have an awesome conversation with my niece about college and her future.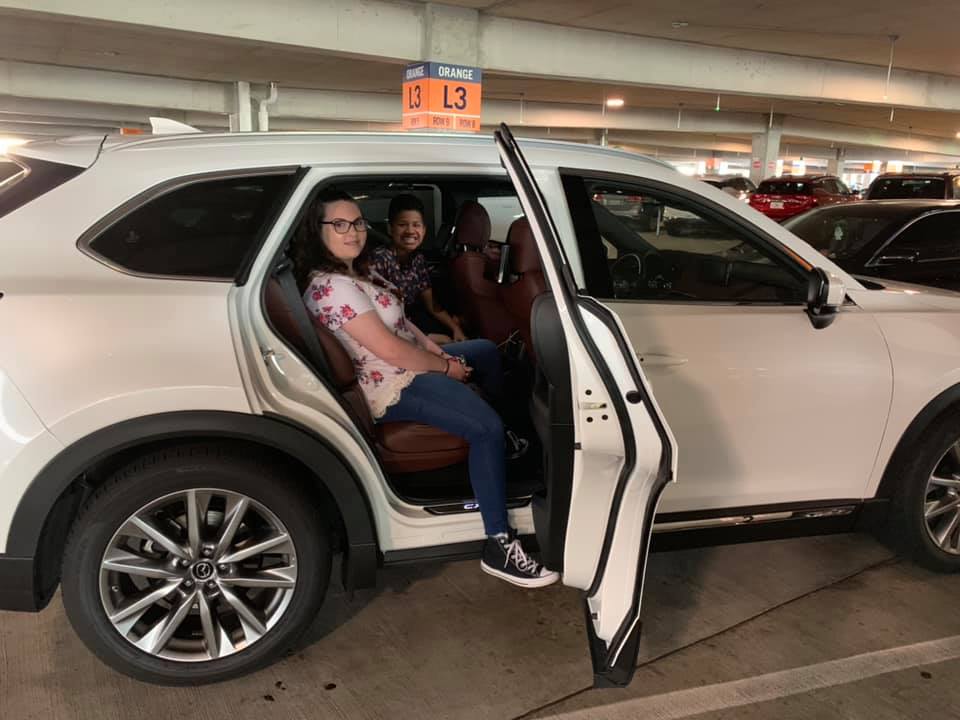 We really enjoyed all of the technology that Mazda offers. We were able to navigate easily with a touch screen. The multi-function commander control (voice commands) and the MAZDA CONNECTTM display puts all your information clearly into view. The screen is large and easy to view and we appreciated that during this trip.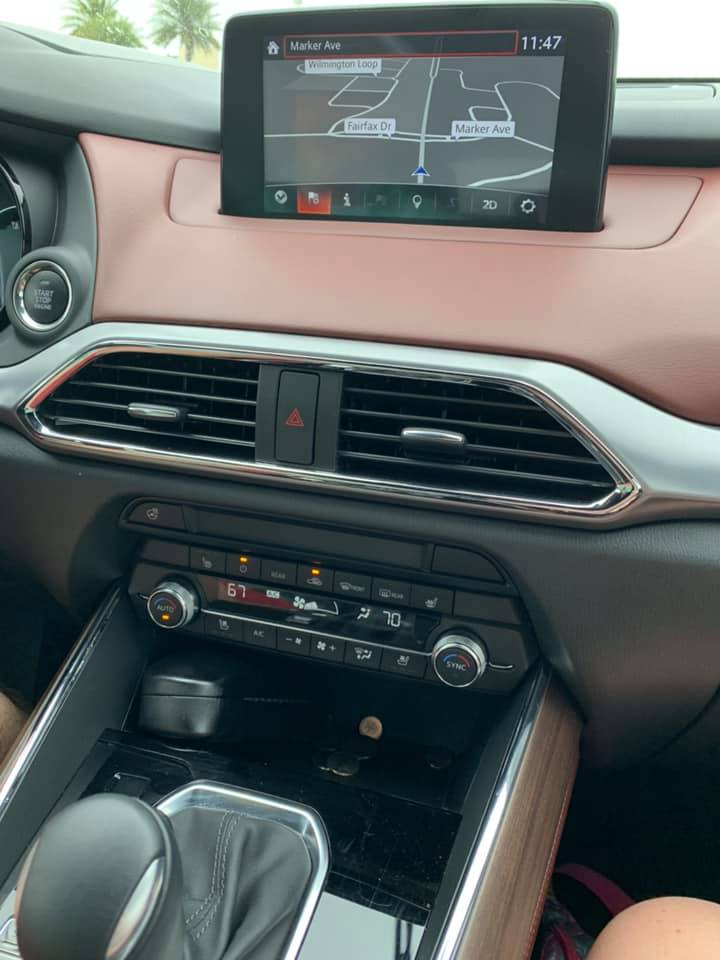 There was never a concern with getting lost, looking down for something or feeling that we didn't know what was going on between destinations. The navigation even guided us out of traffic on several occasions saving us time and even money on a toll road or two.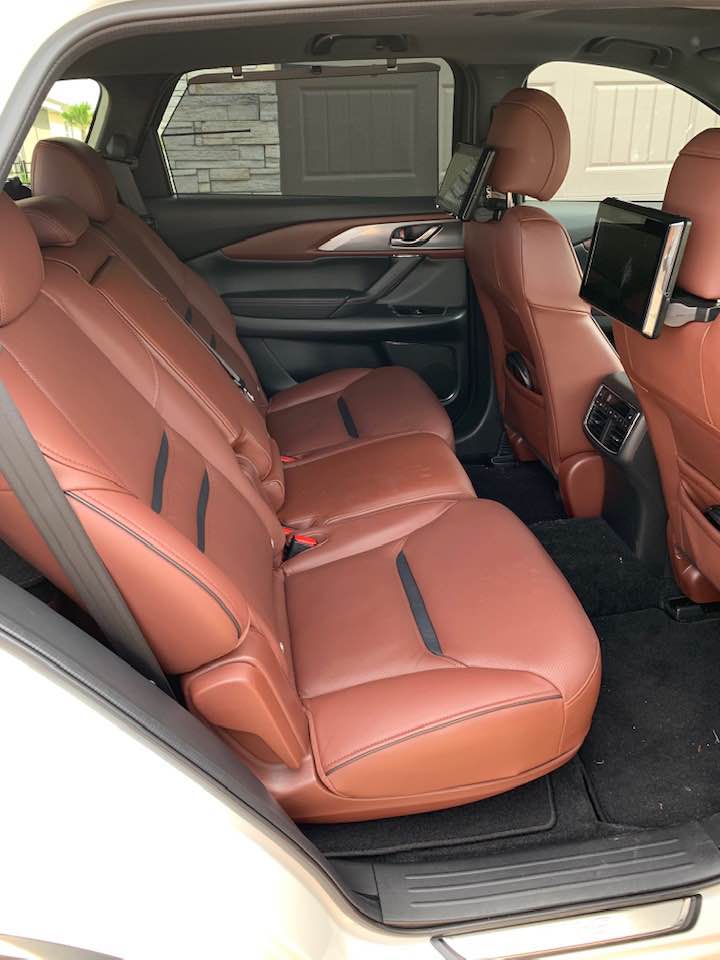 When they designed the Mazda CX-9 they paid attention to all the details. It is truly a stylish vehicle. It is designed with soft Nappa leather, sculpted aluminum and genuine Santos Rosewood. It really feels like a rich vehicle without having to spend a hefty price tag.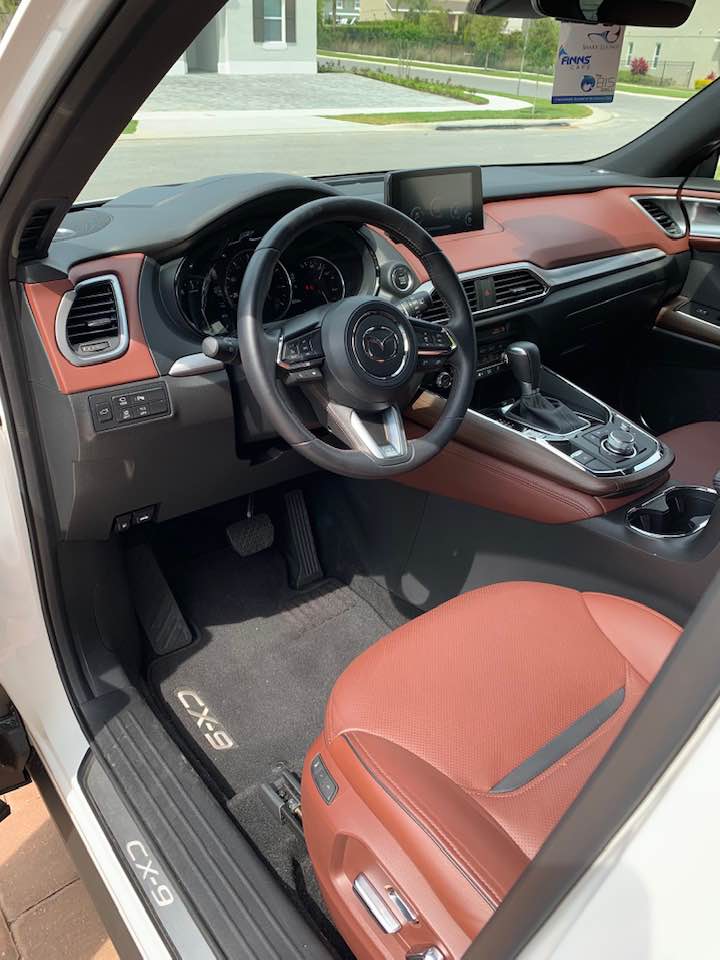 We thought the Mazda CX-9 rode smoothly. We were very impressed with how it handled on the road. It features SKYACTIV vehicle dynamics with G-Vectoring control. It has an innovative technology that allows the car to deliver a smooth ride for both the driver and the passenger. I really appreciated that.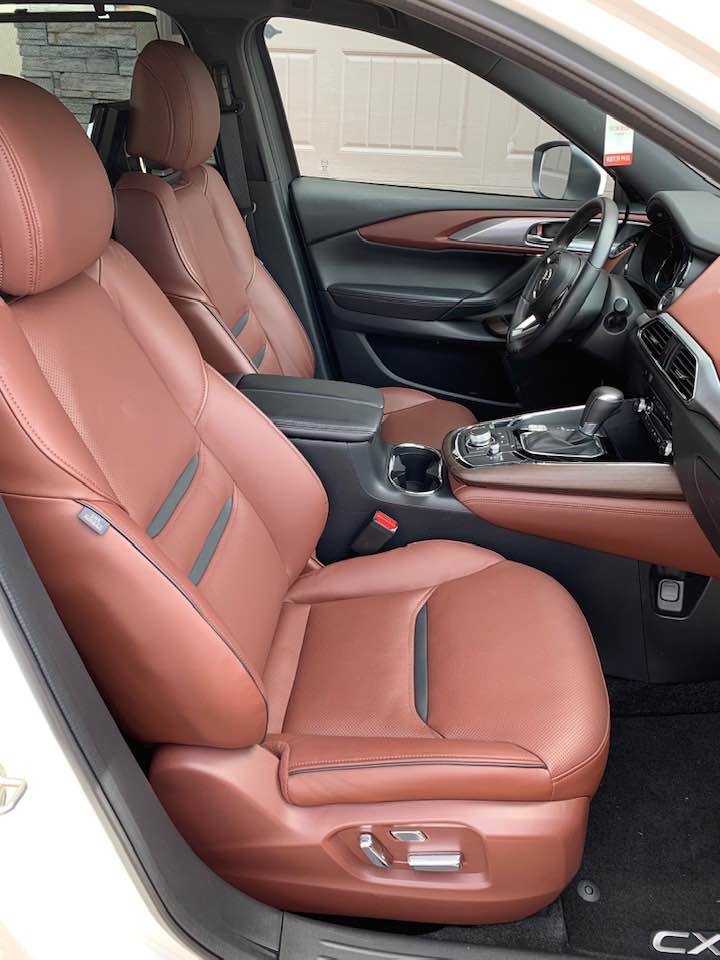 In fact both my husband and I loved driving this car. It seemed to handle well. Often times when you aren't familiar with a car it takes a bit of a learning curve and we didn't find that with the Mazda CX-9.
The system seamlessly adjusts power delivery and shifts vehicle weight throughout turns, reducing the need for tiny steering corrections. You could really say that the car "handled" well in all circumstances. We drove it on the highway and locally, in rain (downpour) and on the dry road.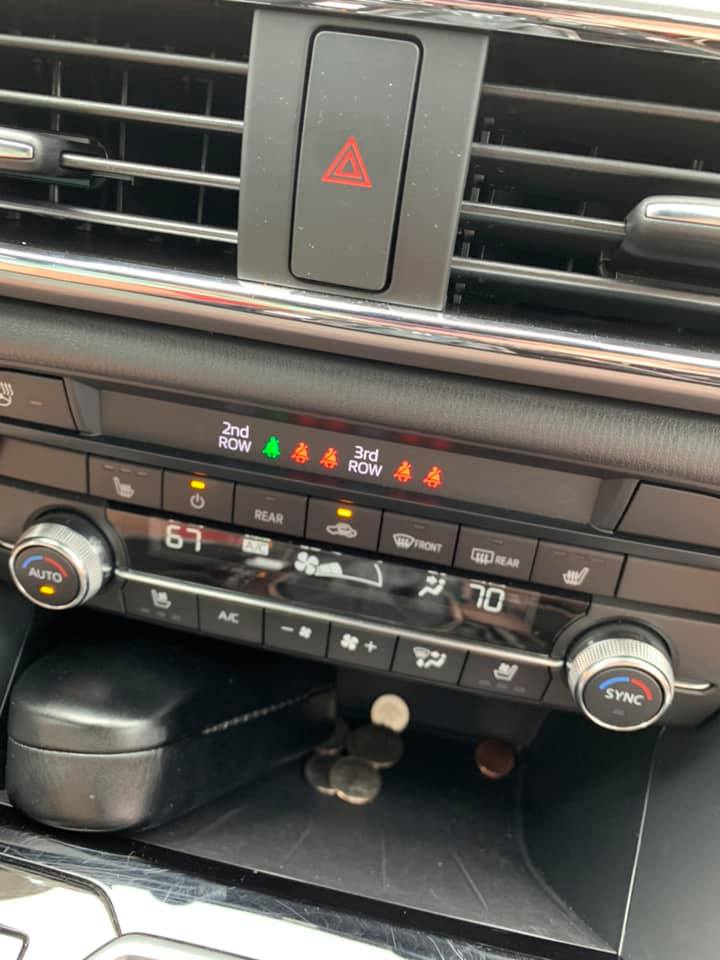 When it comes to safety that is the most important factor when it comes to our decision making. The Mazda CX-9 was the 2018 IIHS Top Safety Pick. It features advanced front air bags with seat belt-use as well as passenger-weight sensors.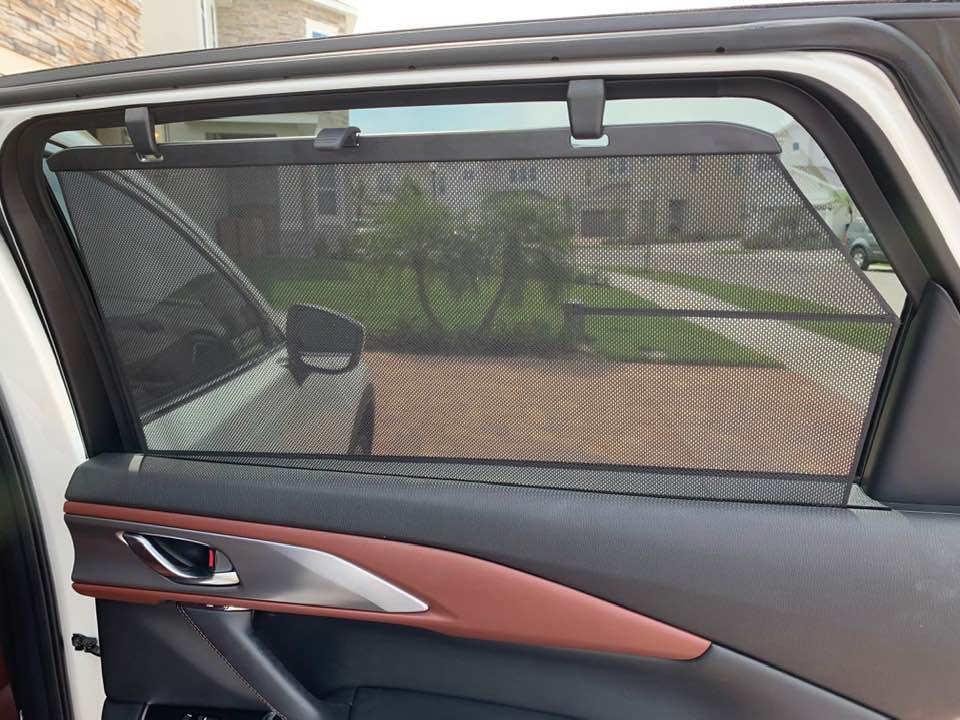 The front side-impact air bags and side-impact air curtains as well as rollover protection. When it comes to protecting my family while we are on the go these features help give me peace of mind.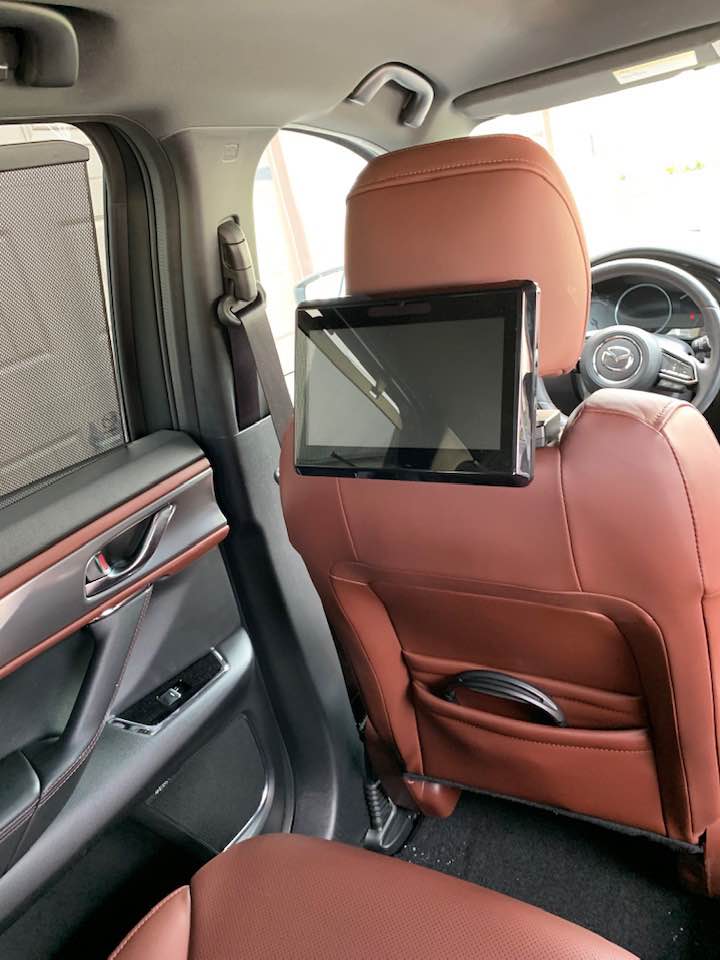 The Mazda CX-9 has an anti-lock brake system with electronic brake force distribution and brake assist which is what helps propel it to win the award from ITHS. It also features a
stability control with traction control system and trailer stability assist and rear view camera. These are great features to have when it comes to safety.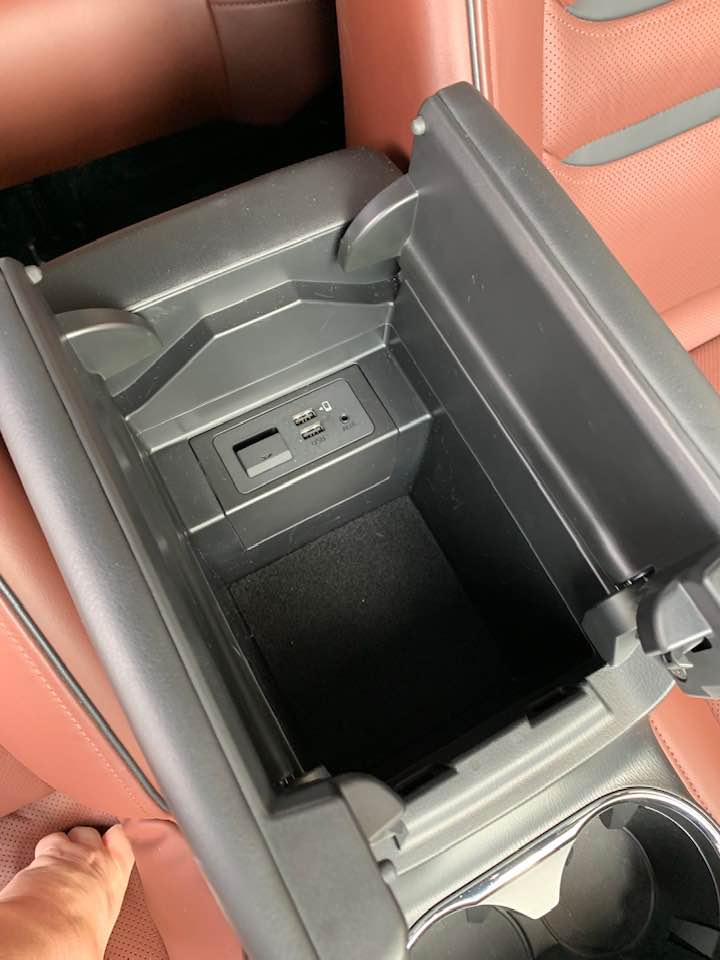 What we fell in love with was the blind spot monitoring with rear cross traffic alert. This came in handy when we were unfamiliar with the roads that we were driving and would be awesome for a teen driver too!
The car has side-impact door beams and an engine-immobilizer anti-theft system. If you have little ones there is a LATCH 2nd-row seat child safety seat anchors & upper tether anchors as well as child safety rear door locks which we appreciated.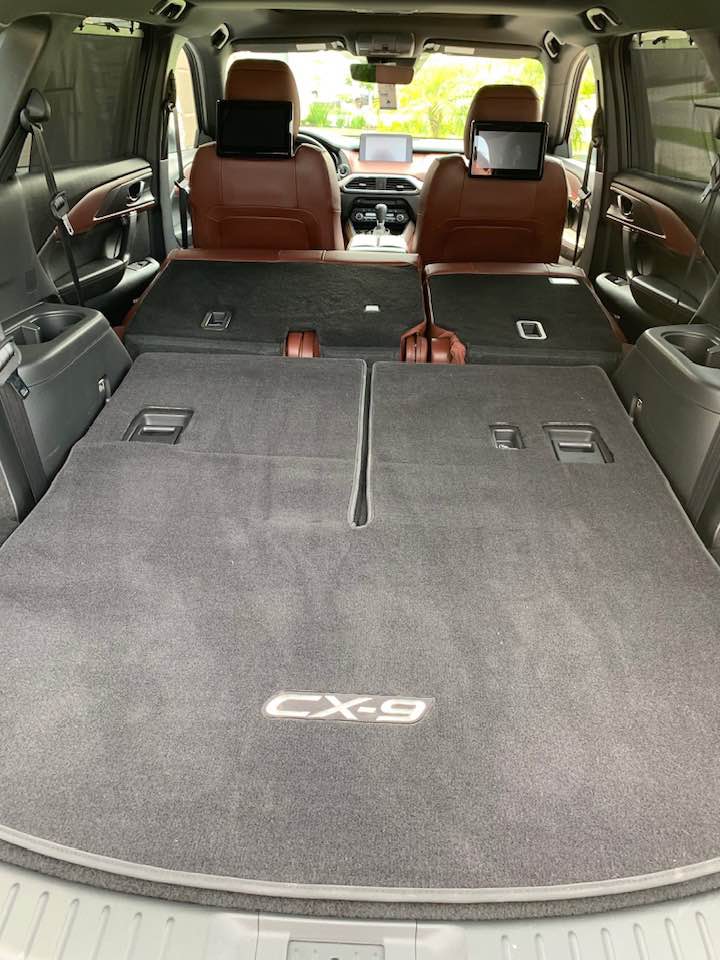 Not only was the Mazda CX-9 easy to drive it is spacious too. If you are a current Mini-Van driver (we used to be) then this would be a great way for you to crossover from Mini-Van to SUV. It is spacious, with a huge trunk space and third row with seating up to 7.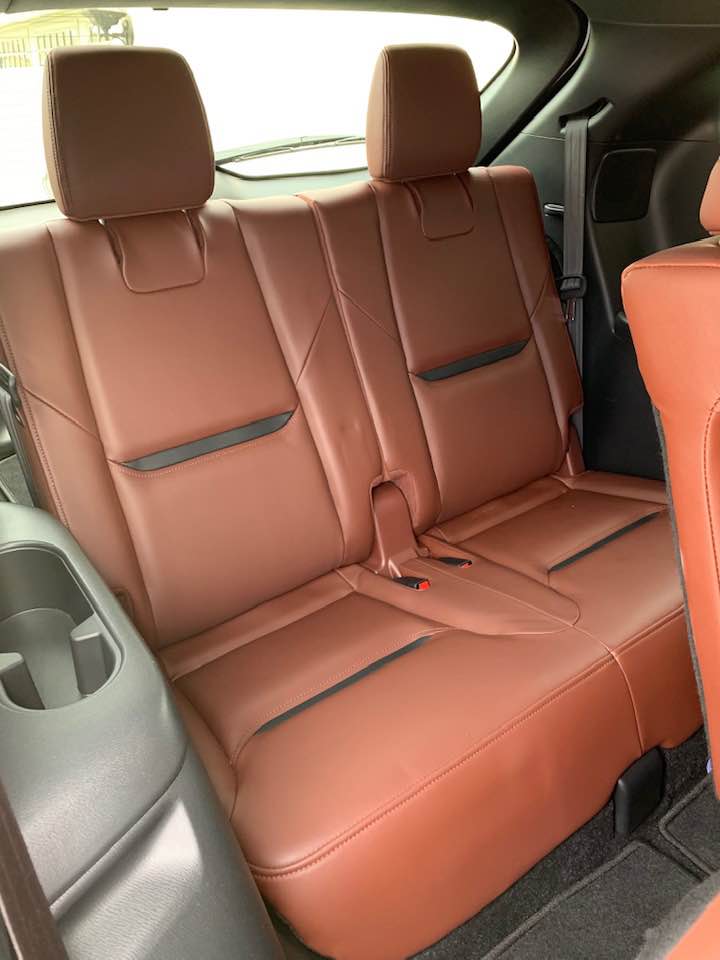 We were able to transport our suitcases and groceries as well as our family back and forth to the parks all week long. All in all we give the Mazda CX-9 our approval.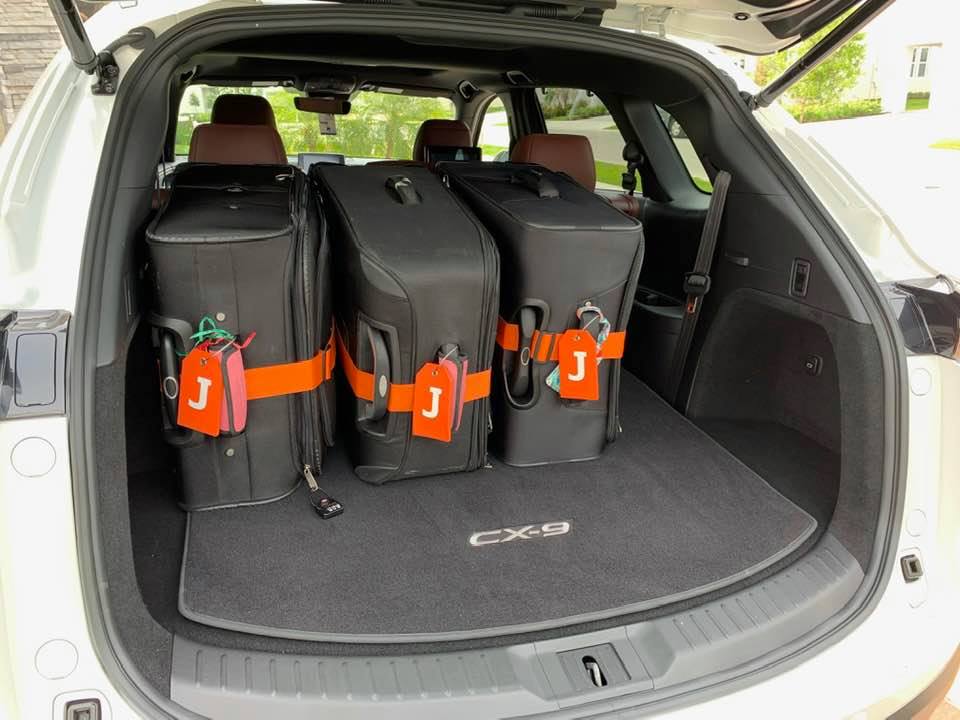 We are actually in the market for a new family car and this is top on our list for consideration. The saddest part of the week was when we had to drop it back off at the airport and head home.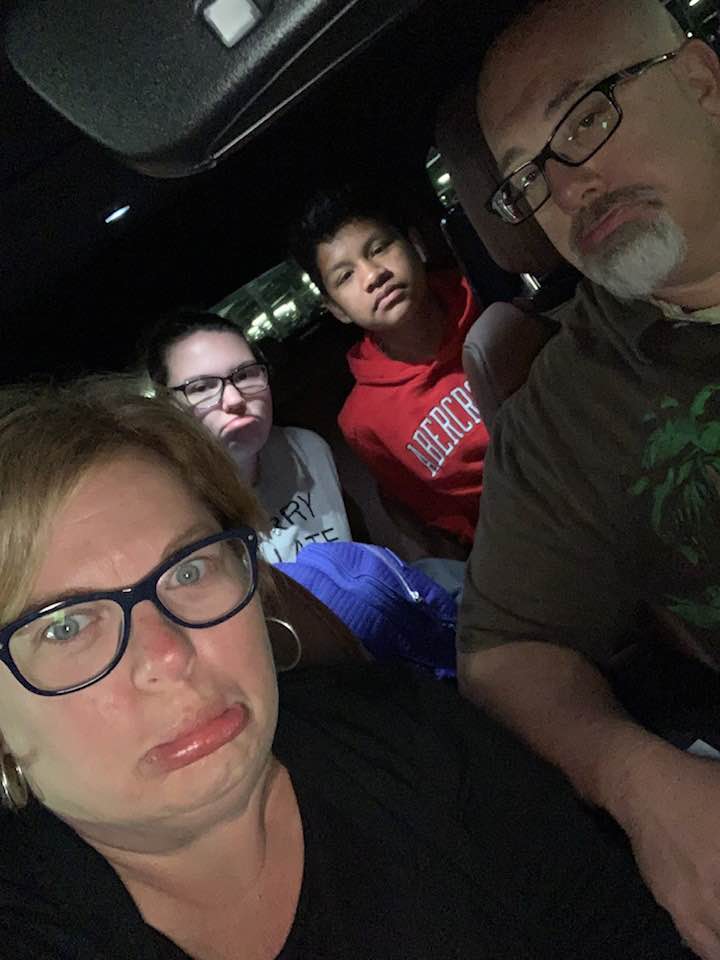 Disclosure: We were provided the Mazda CX-9 for a week to test drive. All opinions are 100% our own.
Melissa is a football and soccer mom who has been married to her best friend for 24 years. She loves sharing recipes, travel reviews and tips that focus on helping busy families make memories.