How To Use a Travel Planner (Free Printable)
I don't know about you, but when I start thinking about going on a vacation, I need a plan. That's why I am sharing this awesome Printable Travel Planner with you to use. This helps lay out all of the details of your trip without the stress of missing something along the way. With kids coming along for the trip, you need to always be prepared.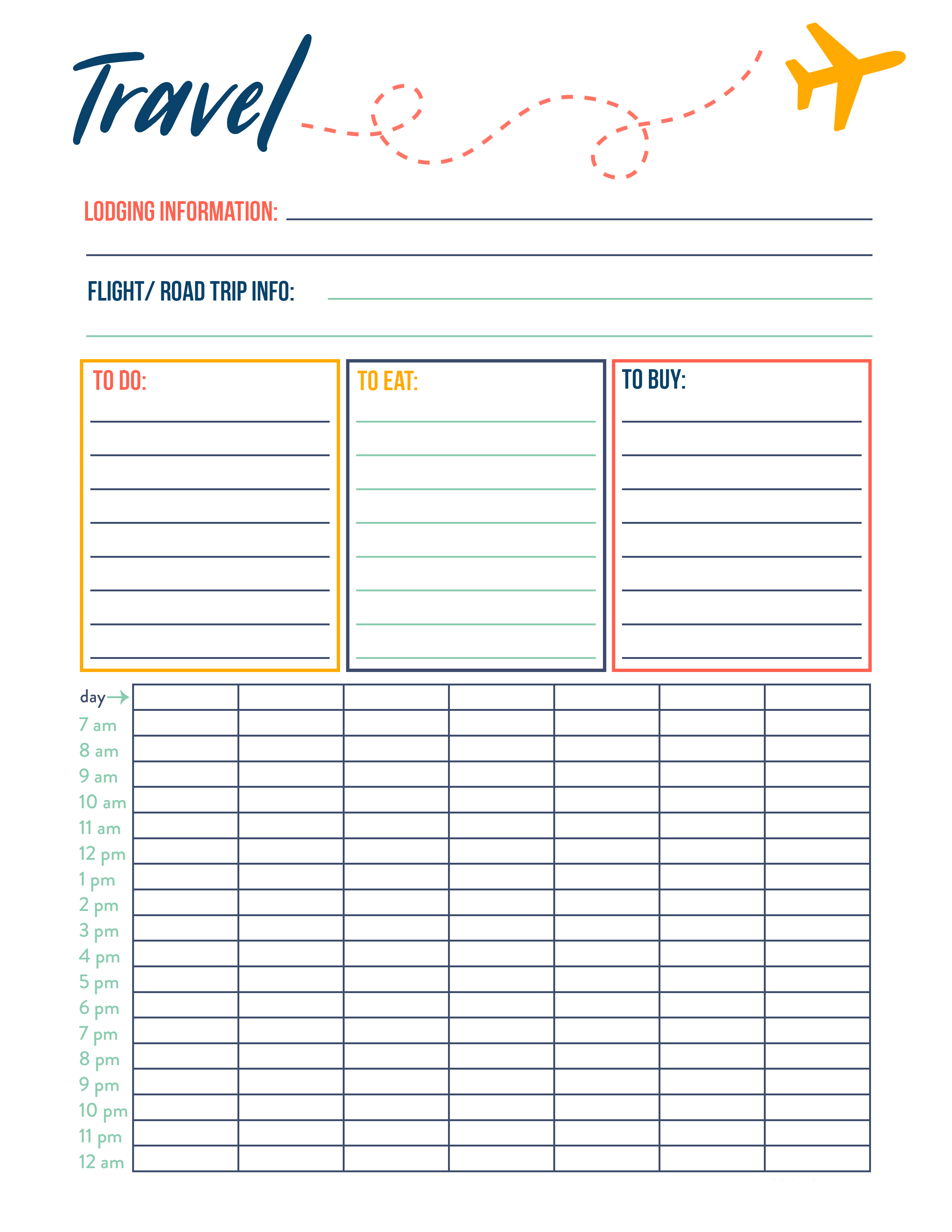 How to Use a Printable Travel Planner
Below are some tips for how we use this printable travel planner when we head out on vacation. You can adjust to suit your needs and print out multiple copies to use for different destinations.
Log all of the contact information for your destination
The first thing I do once I determine where we are going to travel is to book our hotel or resort. The first part of this easily printable travel planner is where I put that information. I'll make sure to include the resort or hotel name, full address, telephone number, and their website. This makes it easy to grab and load into a GPS once we reach the area.
Log your itinerary for travel
While we do fly to a lot of destinations, sometimes we also take a little road trip. This second section is ideal for using to log different stops along the way if driving, as well as flight numbers and times. I like to leave this information behind for anyone who is house sitting or looking after our dogs while we are away.
List all of the places you want to see
The middle section on this travel planner is a perfect place to take notes on attractions and restaurants you plan to visit while on the road. It's nice to list in order of priority and make notes on websites or telephone numbers for fast info when needed. You'll notice I also have a section for "what to buy". I love shopping, and often have specific gift ideas I want to pick up at unique locations on the road. This could also be for those local food items you want to ship back home.
Break down each day by time periods
At the bottom, you can list each day along the top row, then break down days by time periods. While you won't necessarily go by this exactly, you will find it helps keep you on track. It also makes planning a day easier to visualize. I can put down on the list that we will get ready between 6am-8am and spend breakfast time between 8am-9am. That helps me know our first destination for the day won't happen until between 9:30-10am depending on travel times.
Get your printable below
Make sure to click here for the Travel Planner or on the image below to download your own copy of this easy-to-use printable travel planner!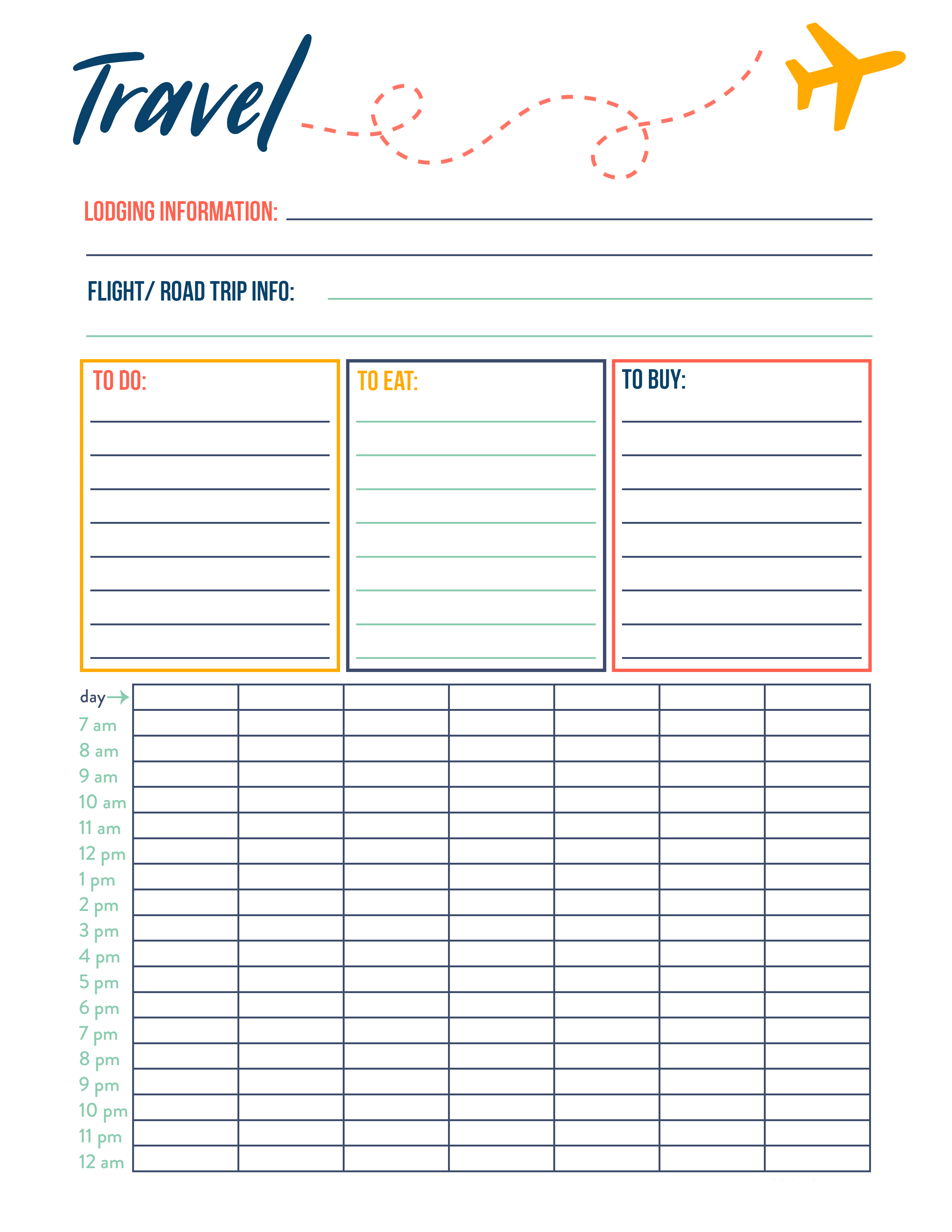 More Travel Tips
Top 10 Hotel Chains for Families
10 Reasons to Love A Disney Cruise Vacation
Tips to Save Money on Your Road Trip
Best Places to Find Travel Deals
Stress-Free Vacation Packing Tips
Melissa is a football and soccer mom who has been married to her best friend for 24 years. She loves sharing recipes, travel reviews and tips that focus on helping busy families make memories.