Why you should stay at the Hotel Galvez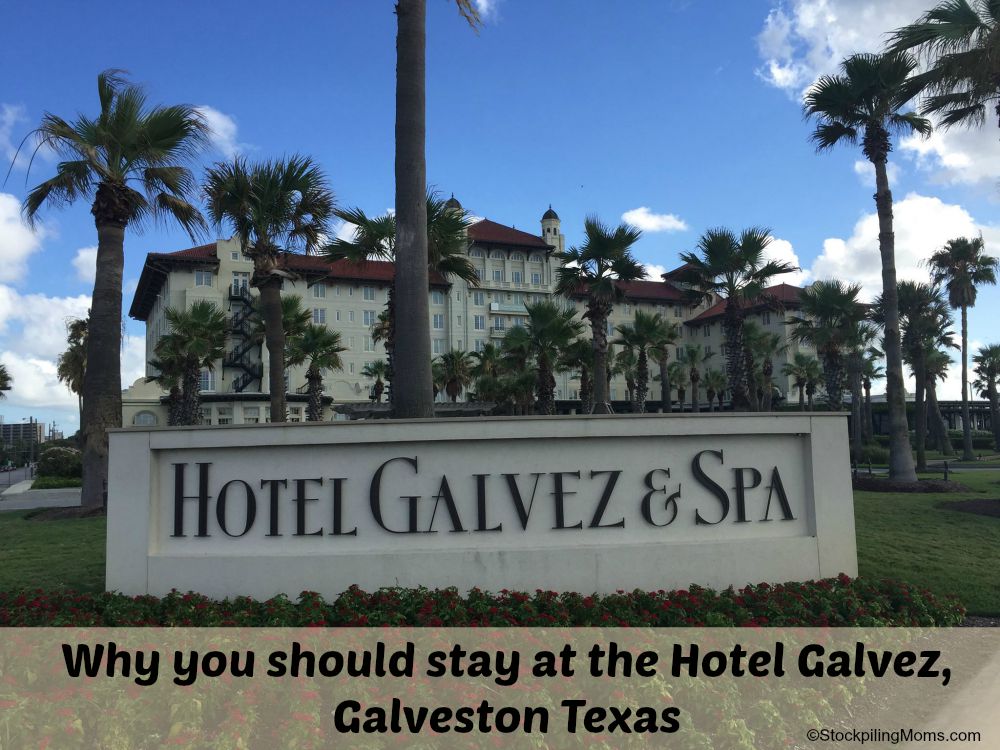 Why you should stay at the Hotel Galvez. This summer my husband and I had the opportunity to travel to Houston Texas without our son but don't worry he was having a great time with my parents in New York City! We decided to add a couple extra nights onto our trip and visit Galveston, Texas. If you are in the Houston area, I highly encourage you to consider a few nights in Galveston. There is so much to do, and it is a great place to relax and unwind. We loved how easy it was to navigate.
Why you should stay at the Hotel Galvez:
We stayed at the Hotel Galvez & Spa which is A Wyndham property. You can earn Wyndham rewards during your stay and enjoy all the amenities the historic hotel has to offer. If you are looking for a quaint beach town on the Gulf of Mexico this, is it! Galveston also has nice dining and family friendly activities, but it isn't overly touristy which we loved. If you are into history you will love Galveston.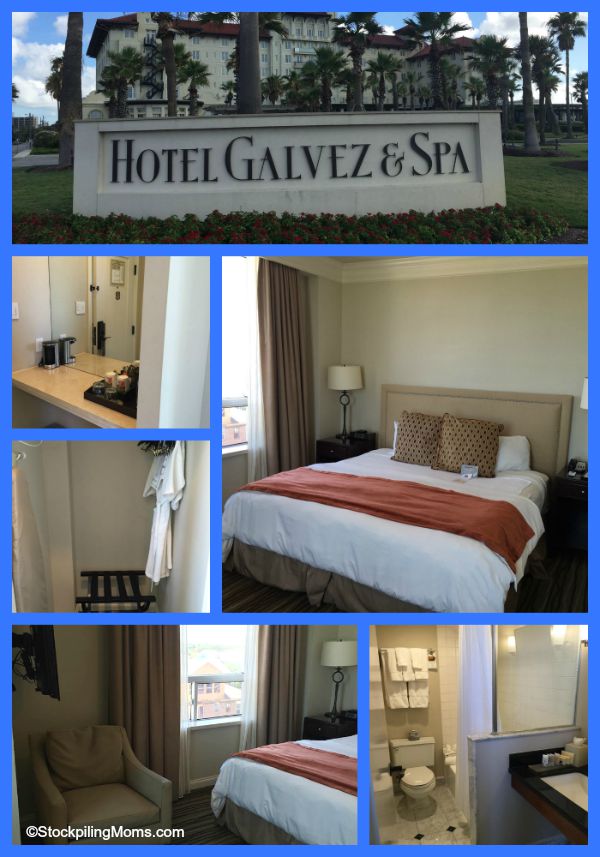 At the historic Hotel Galvez & Spa, expect just a little more of everything. History, sunny Galveston days, relaxation and maybe even a ghost or two! The Hotel Galvez is believed to be haunted and they offer a ghost tour that you can listen too! I will say that it was exciting, and we did feel the presence of spirits a couple of times. My husband felt someone brush his shoulder in the hall (and no one was in the hallway) and I felt a spirit with me in the elevator but who knows! It was fun to consider that is for sure!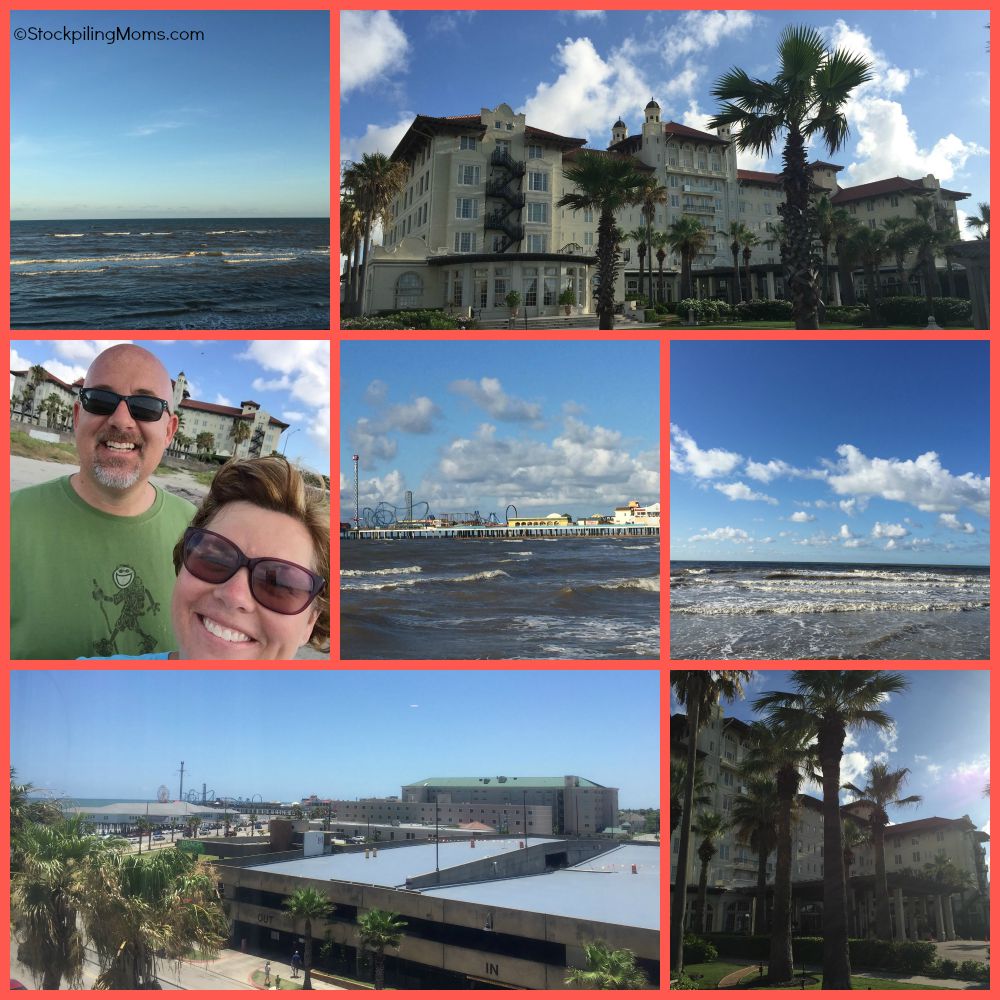 This Galveston hotel was built in 1911 and after a multi-million-dollar restoration, it still maintains so much of its original charm. Outside you'll notice a sweeping circular drive lined with palm trees similar to those found in the early 1900's. Inside you'll see gorgeous gold leaf topped columns, a mahogany ceiling and period stenciling. These details are part of what earned this property the name, "Queen of the Gulf". In fact, you are only steps away from the magnificent Gulf of Mexico. The Hotel Galvez is a smoke free property and a Four Diamond AAA rating. I really enjoyed the history and beauty of the hotel.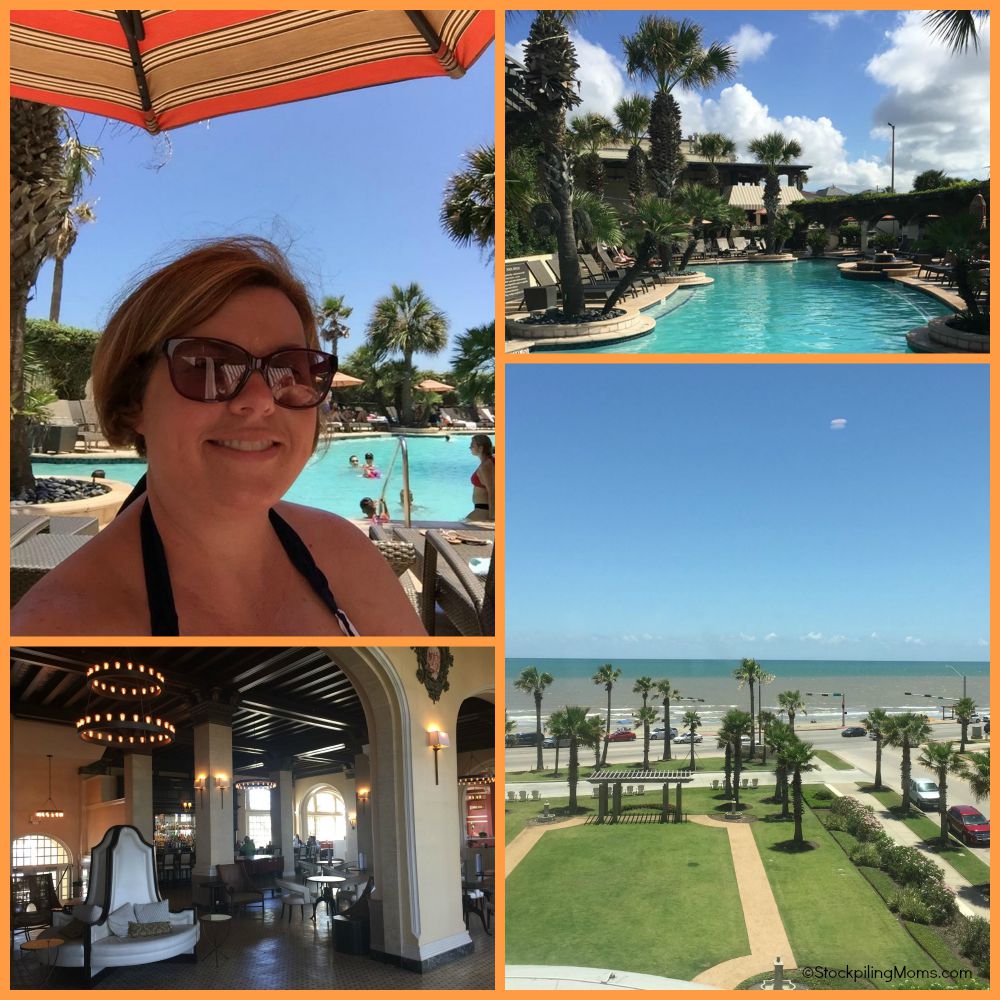 Why you should stay at the Hotel Galvez, Galveston Texas
1. The Location – Located on Galveston's historic seawall, the Hotel Galvez is the perfect setting for a family vacation, a romantic getaway, wedding or a meeting. It is close (within walking distance) to the Galveston Island Historic Pleasure Pier and dining options too.
2. Clean and Comfortable – The hotel was clean and comfortable. This is truly how I judge a hotel. If I don't feel comfortable in a hotel that means I won't sleep well. If a room is not clean and the bedding is not comfortable then I won't return. I am happy to say that the Hotel Galvez is not only clean, but the beds are also comfortable. So that is win/win for me! I slept great both nights and was well rested. Plus, the view was AMAZING!
3. Dining – They feature their own restaurant the Galvez Bar and Grill. They host an award winning Sunday brunch and if you are looking for a more casual dining they also offer a swim-up pool bar and grill. They don't offer anything gluten free at the swim-up pool bar to eat unfortunately.
4. Amenities – Hotel Galvez offers a fitness center, complementary parking, heated outdoor pool, swim up bar, complimentary guestroom Wi-Fi, complimentary bicycles and complementary history tour app. They have beachfront umbrella and chair service for an additional fee.
5. Wedding Destination – If you are looking for the perfect wedding destination they offer over 13,000 sq. ft of meeting space and two ballrooms. They have a gorgeous location with beachfront access too!
6. The Spa – I personally didn't get to experience the spa but it looked gorgeous! Treat yourself to relaxing massages, replenishing facials, and rejuvenating body treatments with indigenous ingredients at our premier day spa in Galveston, TX. With nine treatment rooms, a professional salon, and fully equipped fitness center across 10,000 sq-ft. of tranquil space, our multi-million-dollar full-service retreat will turn your stay into a taste of paradise you won't soon forget.
7. Relax and Unwind – This is the perfect destination if you are looking to relax and unwind. You can spend time by the pool, people watching in the lobby or near the sea wall in the Adirondack chairs in front of the hotel. You can ride bicycles and spend your time relaxing.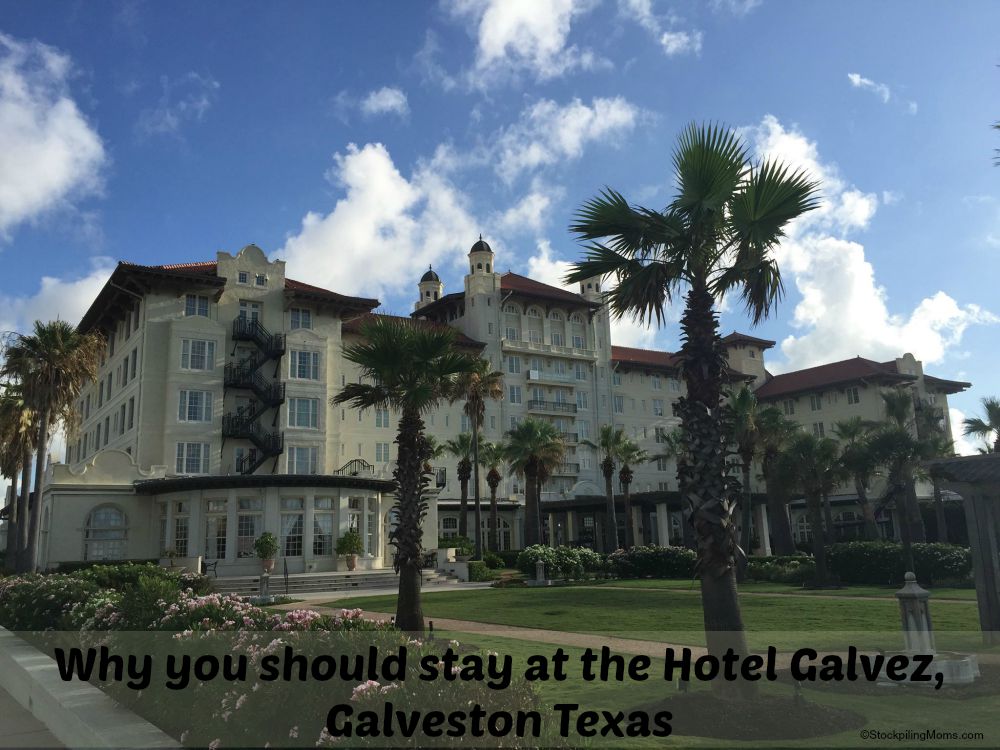 The rooms are not oversize as the property is historic however I was really impressed that we heard no noise from the hallway or other rooms including doors slamming which is so common at hotels. There were even small children in the room next to us so that was really nice. We rested well and had a great time. Each room has a coffee maker with complementary coffee and hot tea. In terms of planning and your budget be sure to check online for special offers and going off season or during the week is the best way to save. They do offer complimentary parking in garage across the street and hotel valet is available for an additional charge.
There are also two other Wyndham properties in Galveston that you may enjoy. The Tremont House located in the Strand District and Harbor House located at Pier 21. Best of all when you stay at one you can visit all three.
Attractions that you may enjoy:
Harbor Tours
Galveston Island Ducks Tours
Moody Gardens
Pleasure Pier
The Moody Mansion
Bishops Palace
Texas Seaport Museum & Tall Ship ELISSA
Treasure Isle Tour Train
Disclosure: The Hotel Galvez provided our accommodations for our review. All opinions are 100% our own.
Melissa is a football and soccer mom who has been married to her best friend for 24 years. She loves sharing recipes, travel reviews and tips that focus on helping busy families make memories.