Homeowner's Collection Waterstar Condo Seaside Florida
This urban beach side town reminds me of a scene out of a storybook. The uniqueness of Seaside draws you in and makes you never want to leave. Walkability is one of the greatest perks of Seaside! Surprisingly, you can shop, eat, and go to the beach without ever moving your car. Not having to fight the daily traffic of a big city beach town is undoubtedly one of my favorite things about Seaside! My all time favorite thing about Seaside is the Homeowner's Collection Waterstar Luxury Condo Seaside, Florida. This could easily become your home away from home.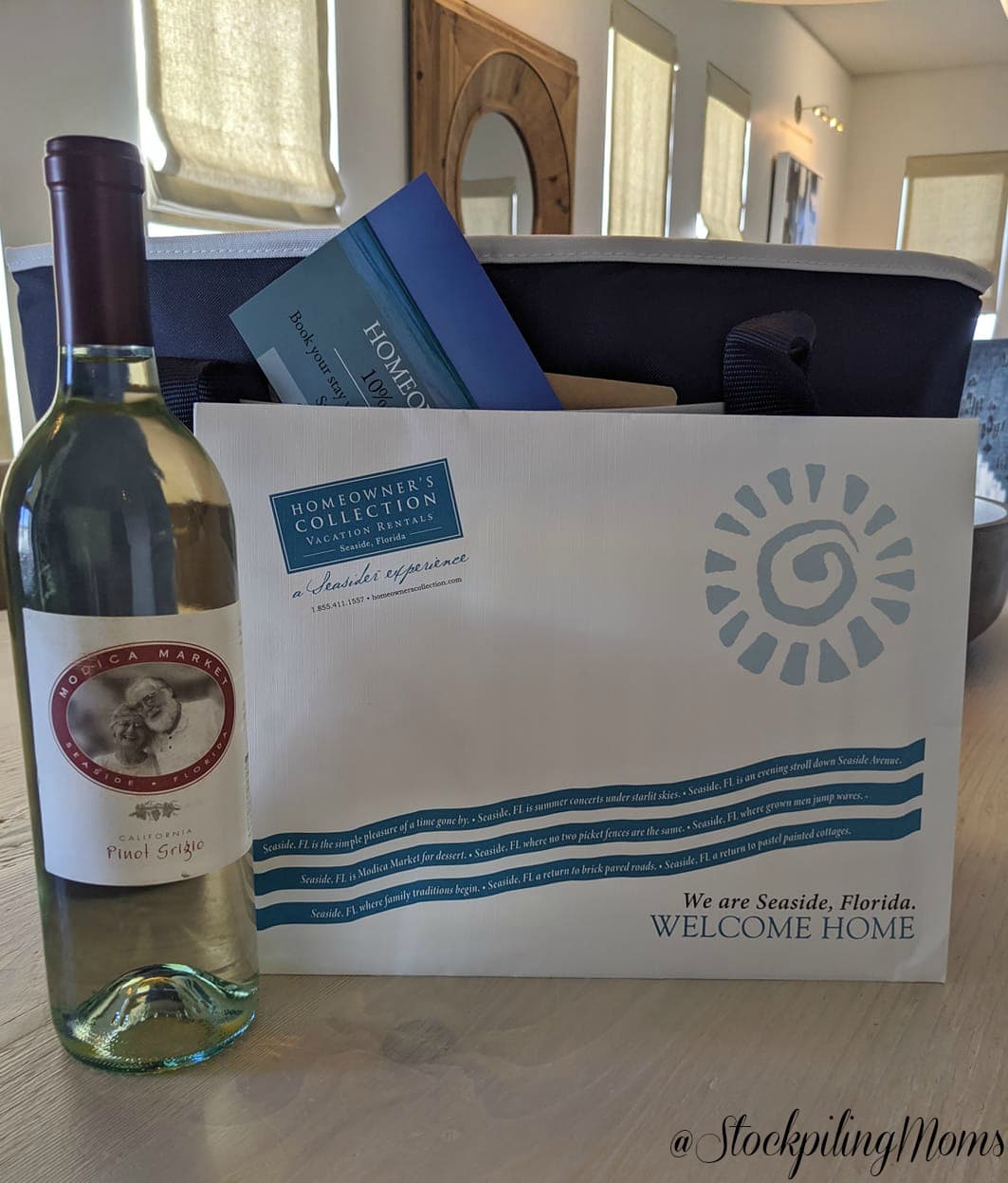 Why Homeowner's Collection Vacation Rentals?
Founded in 2012, Homeowner's Collection Vacation Rentals is the first Seaside company owned by Seaside homeowners. Seaside homeowners want to provide the upscale services they have always known and been accustomed to. Homeowner's Collection Vacation Rentals feature more than 100 homes to choose from for your next vacation. Did you know you can save up to 12% in fees if you book this amazing Waterstar Luxury Condo directly? Another very important key point is that online agencies can charge 12% or more in fees. When you book through online agencies, you are dealing with the middle man. When you book through the Homeowner's Collection the process is easier, more efficient, and you have someone right on site to help you!
Seaside and Waterstar Video
Homeowner's Collection Waterstar Luxury Condo Seaside Florida
We rode bikes throughout the property and the Waterstar Luxury Condo will always be our first choice. The owner decorated the condo beautifully and provided an ideal place for rest and relaxation. The Waterstar offers beautiful views of the Gulf of Mexico and the Seaside Amphitheater located right outside of the condo. The central location is undeniably the best place for families and multi-generational travelers.
Are you looking for a rental that has lots of space? You will feel right at home at the Waterstar. Highlights for a larger family would be the large wood dining table with room to seat ten and an open floor plan leading to the kitchen. The kitchen is beautifully equipped with stainless steel appliances, quartz countertops, and a breakfast bar for an easy breakfast. The large living area is very welcoming and perfect for downtime with the family! We were impressed by the bedrooms. They are beautifully decorated and each have their own unique style. Honestly, I wanted to sleep a night in each of them!
One of my favorite things about the condo is you do not have to carry around a key all week. The elevator will be coded with your own passcode and opens right in to your condo. We didn't have to trade keys back and forth which made things so much easier.
Check out the Amazing Features of the Waterstar Luxury Condo
FEATURES
Located in Central Square
Free Private Parking (2 labeled parking places + public parking)
4 Bedrooms and a bunk room
2.5 Baths
Twelve-foot ceilings
Flat-screen TVs with built-in BLUE-RAY players in each bedroom
iPhone/iPod ready sound system throughout
Walk-in steam shower
Features 2,309 square feet
Peacock Alley Linens – Fresh and luxurious Peacock Alley towels and sheets
Access to the town amenities, 3 swimming pools, 6 tennis courts (court fees apply), and a fitness center
Free access to the private beach. Must have band and code to enter.
Welcome tote with two beach towels and a complimentary bottle of wine
Two complimentary bike rentals included with your stay
Personalized service throughout your stay
Starter amenities provided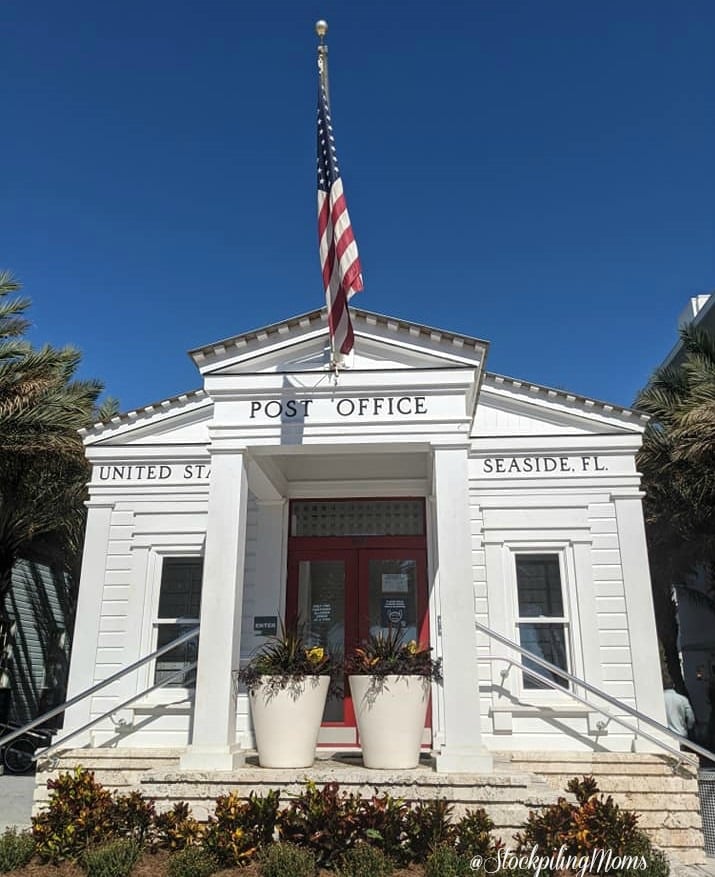 Check out the city of Seaside
According to the Homeowner's Collection "Seaside is about harmony, walkability, community, and slowing down." As noted previously, everything you need for the majority of the week is within walking distance. We did head out to Publix the first day, which is a short car ride, and pick up groceries for the week. Seaside has over 40 shops and restaurants that are enticing and will keep you busy. In the town center, people watching was a highlight. Children are playing, couples are walking hand in hand, and families are enjoying their time in Seaside!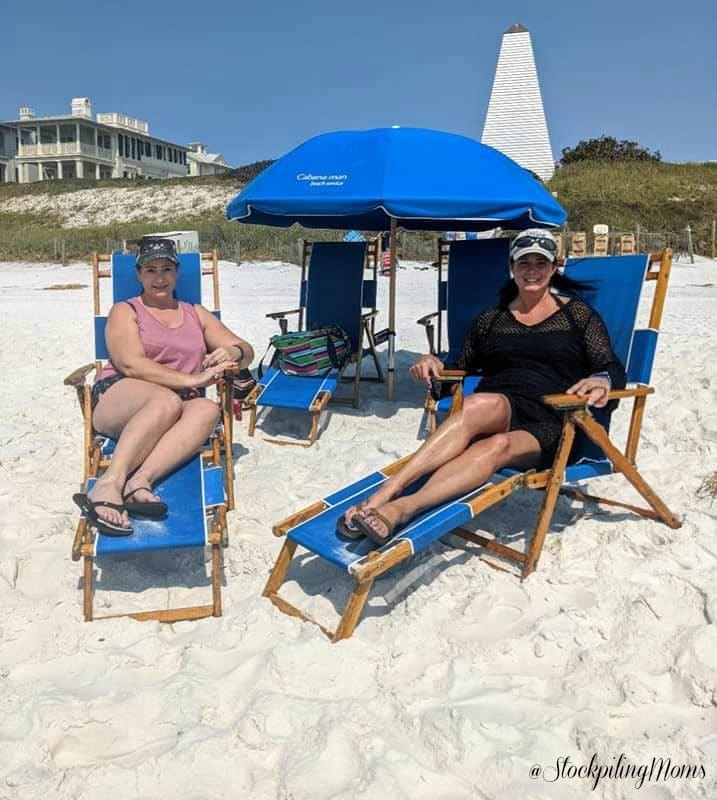 How about that Beach!
The Beach at Seaside has pristine white powder sands and clear waters. Make sure you watch for the Ocean Life! We saw Crabs, Dolphins, and all kinds of fish right from our beach chairs. We pretty much lived on the beach during the day and relaxed at the Waterstar at night!
Check out Cabana Man to rent your chairs and umbrellas. They set everything up for you and take it down at the end of the day! I didn't miss carrying all my stuff back and forth from the beach at all!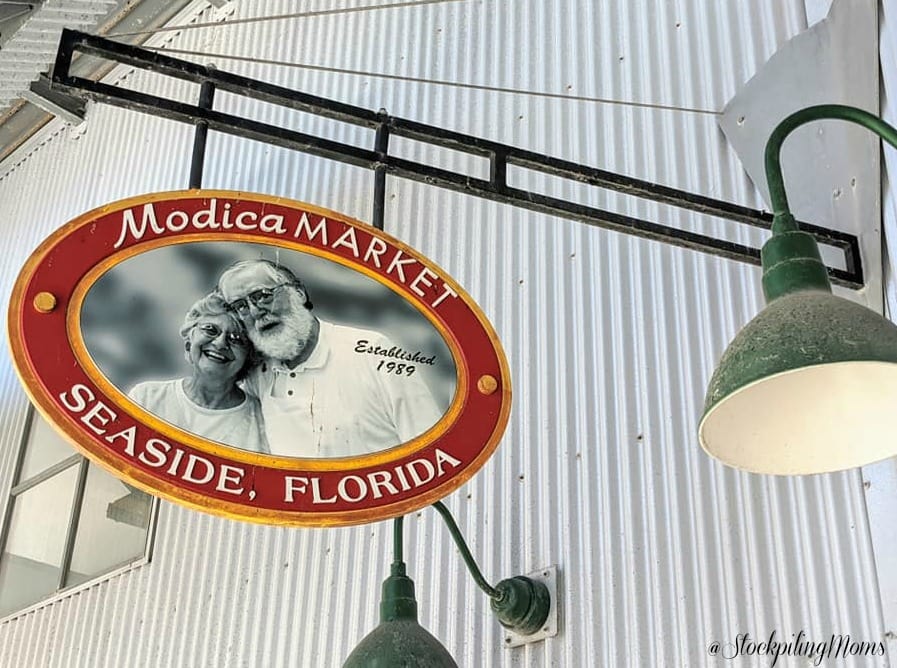 Seaside Favorites
The Meltdown on 30A Food Truck – HELLO Grilled Cheese! I have to admit I ate here "a couple" times. I ordered the 5-Cheese bomb! Perfect combination of American, Cheddar, Swiss, Gruyere, Pepper Jack on Texas Toast!
Crepes Du Soleil – I am a huge crepe fan and this food truck had me very excited! Our favorite orders were Nutella with Fresh bananas and strawberries and Apple Pie with apples, streusel, and caramel.
Bud and Alley's Taco Bar
Bud and Alley's Pizza Bar & Trattoria – The Cobb Salad is amazing!
Modica Market – Your one stop gourmet market! In 1988, Sarah and Charles Modica retired and set up shop in Seaside in 1989!
Sundog Books – Family operated book store! Very cool to browse through.
Central Square Records – Independent Record Store you can find everything between Vinyls and Band T-shirts!
Seaside Neighborhood School – It was very interesting to see. We were not able to go in because school was in session but loved watching the kids interact and the school itself.
Seaside Transit Center – We picked up our bikes and rode in and out of Seaside! We found ourselves so excited about the views we ended up in the town next door. It was a LONG ride back but the views were gorgeous!
Seaside Farmer's Market – Loved walking throughout the market on Saturday and Sunday!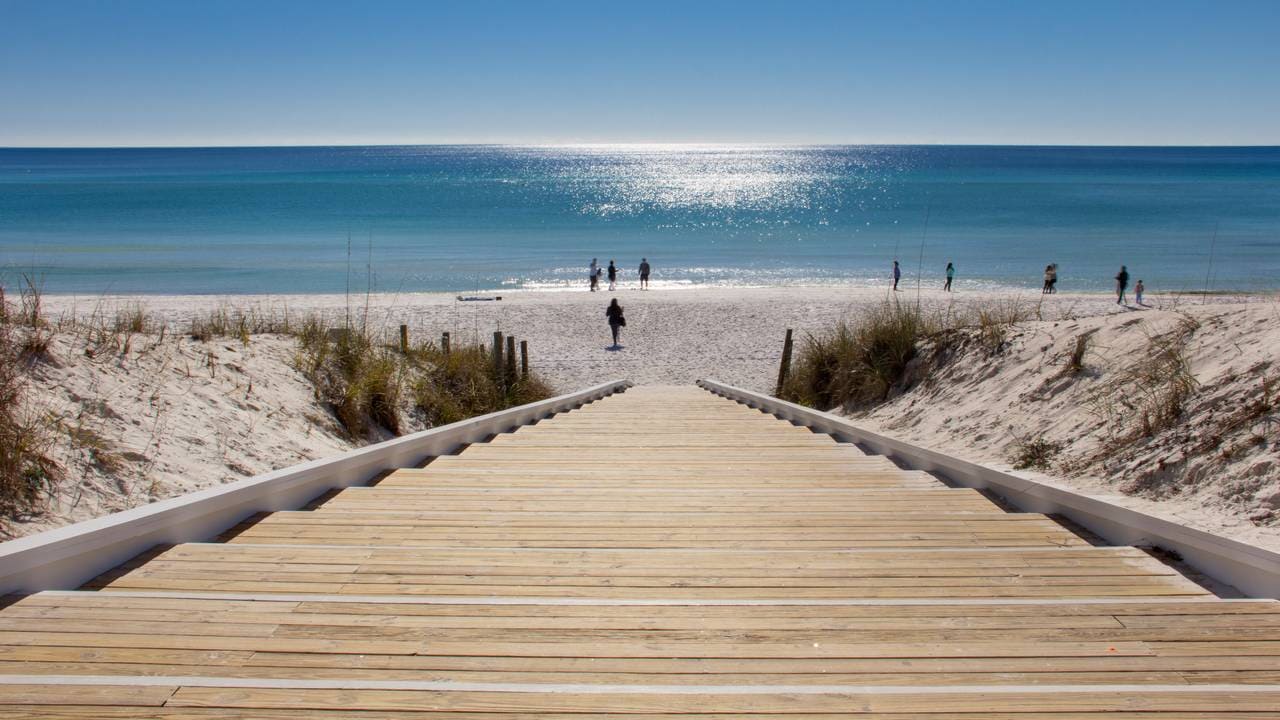 This was one of the most relaxing vacations I have ever been on! We loved the Waterstar Luxury Condo, powder beaches, food, and the ability to walk everywhere. It was a pleasure to meet the nice people of Seaside, Florida and we look forward to visiting again!
Disclosure: Homeowner's Collection hosted our 4 night stay. All views and opinions are our own. We were not monetarily compensated and we paid for all food and shopping.
Shelley is a boy mom, marine wife, and is blessed with an amazing family. She loves sharing recipes, travel reviews and tips that focus on helping busy families make memories.