10 Must See Places in Memphis
Check out this list of 10 Must See Places in Memphis. As you know I visited Memphis, TN last year on a girlfriends getaway. Well I enjoyed it so much I thought Memphis would be a great place to enjoy with my family. When my son was selected to play on the KY ODP Team and play at the Inter Regional Tournament in Memphis I thought what a great opportunity to check out these awesome attractions. I reached out to the Memphis CVB about returning for another visit. I was elated when the created an amazing itinerary for my family.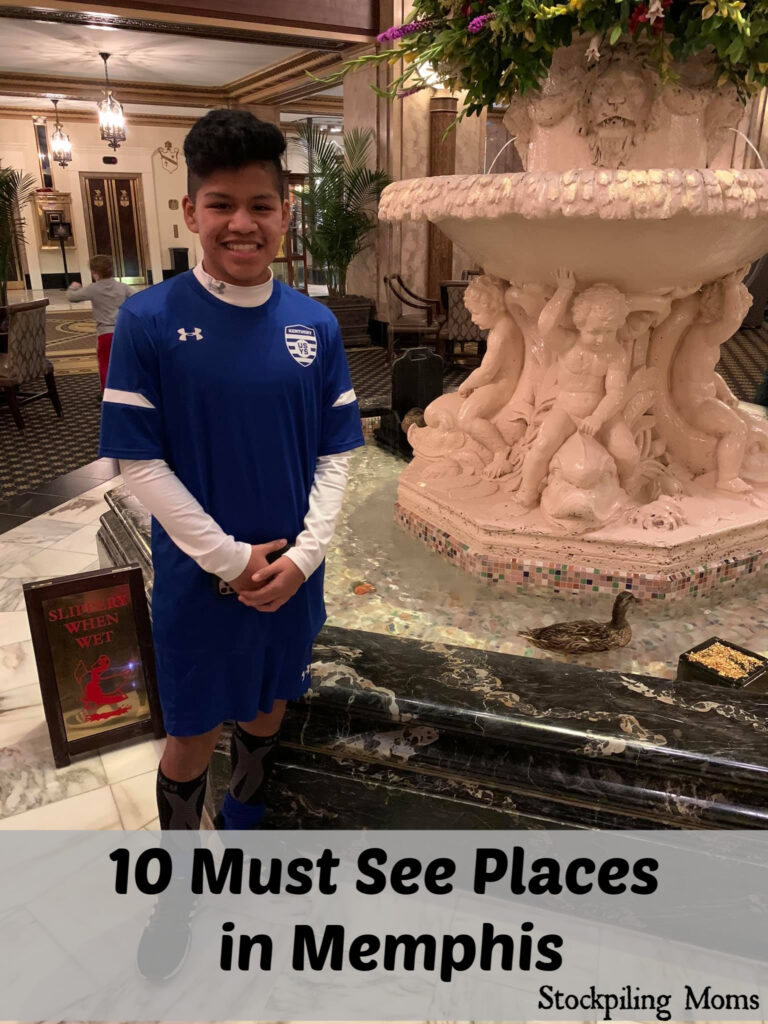 10 Must See Places in Memphis
We started off our weekend in Memphis with breakfast at the Arcade Restaurant. Let me start by saying it was amazing! When you drive by you may think it is a dive and perhaps it is but I always find dives have the best food and I soon found out the Arcade didn't disappoint. The Arcade has the honor of being Memphis' oldest cafe. It is on the national register of historic places and was established in 1919. They just celebrated their 100 year anniversary! It is open 7 day a week.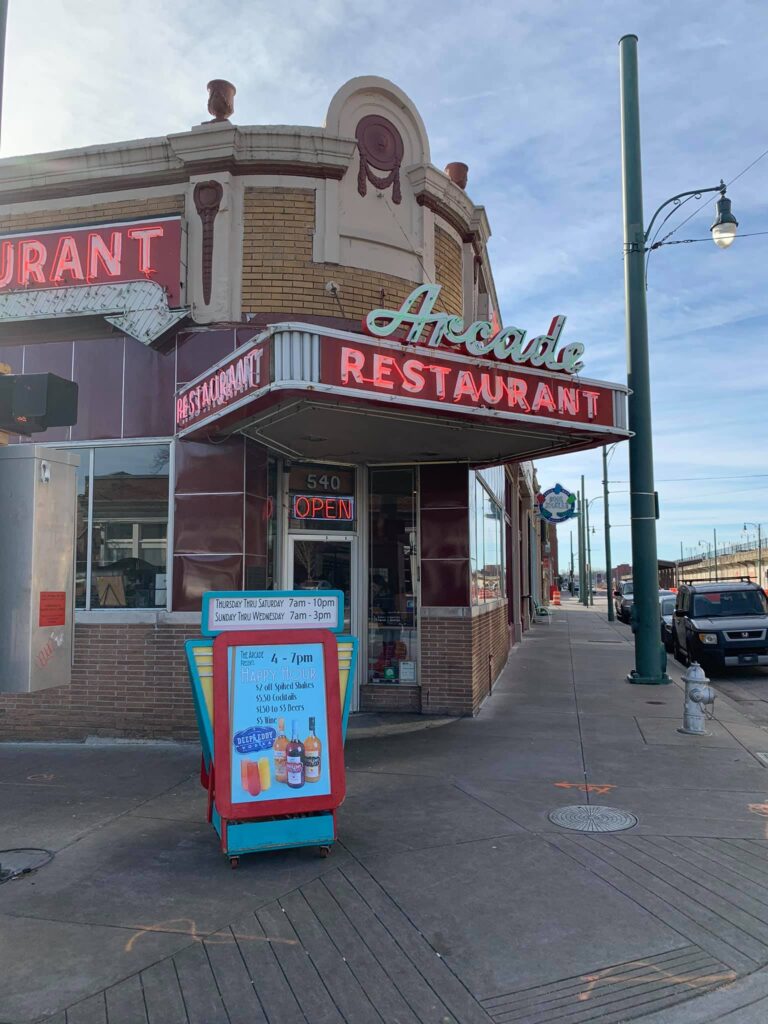 They serve breakfast all day (and we were told their specialty is sweet potato pancakes – my husband said they were amazing). Southern style lunch specials throughout the week, along with dinner specials Thursday, Friday, and Saturday.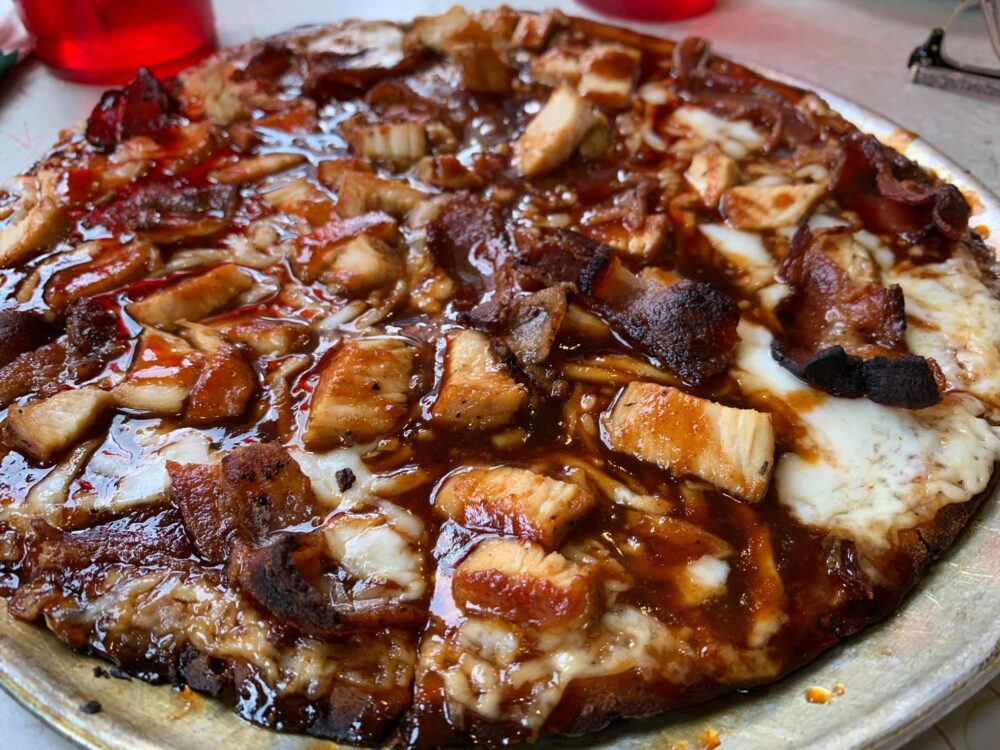 In addition to great food, they have an extensive and creative bar and coffee menu and have great desserts! It is located at 540 S. Main St. Memphis, TN and we were able to find parking on the street and only had to wait for 10 minutes.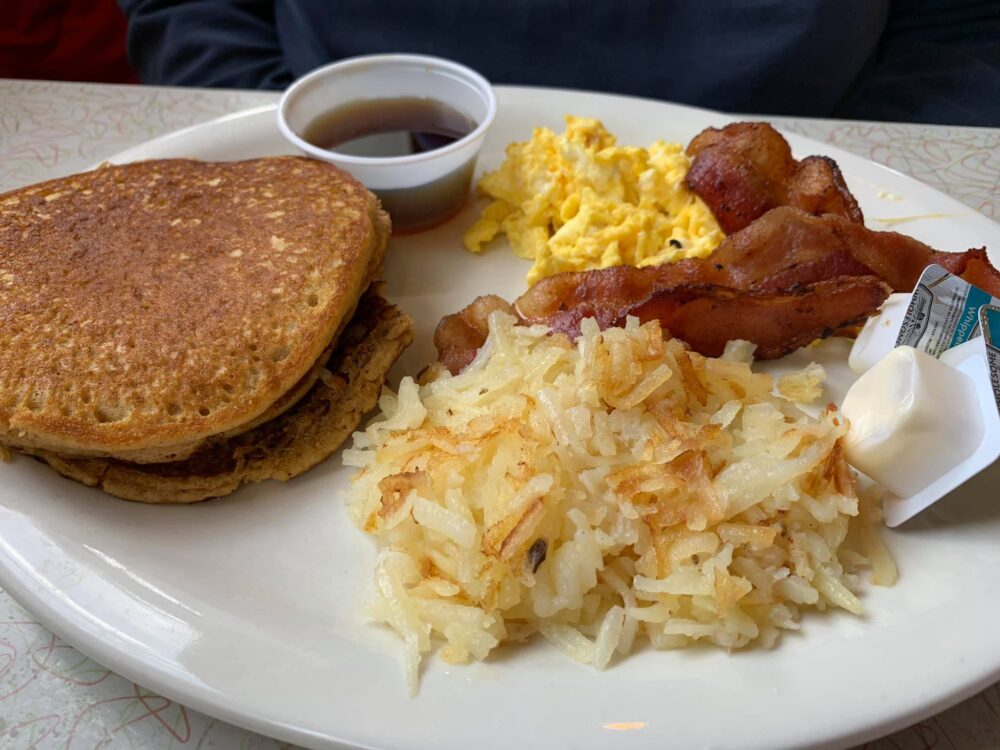 They even serve gluten free! The chicken BBQ pizza was to die for! It was so delicious. We would for sure love to go back again. It was really great food and we loved checking out Elvis' booth too. Lots of celebrities have eaten here through the years.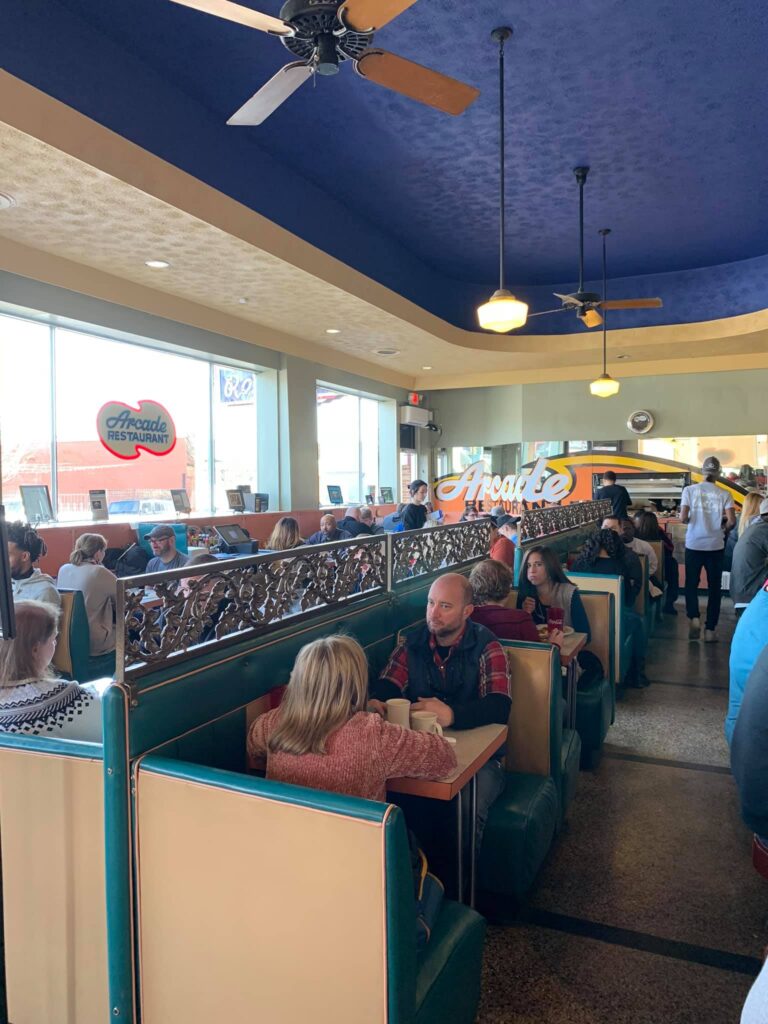 Next on our agenda was a pit stop at Beale Street. I mean did you even go to Memphis if you don't see it? We just spent a few minutes walking up and down it and taking pictures as it was early morning but my son got a thrill out of the nostalgia of it.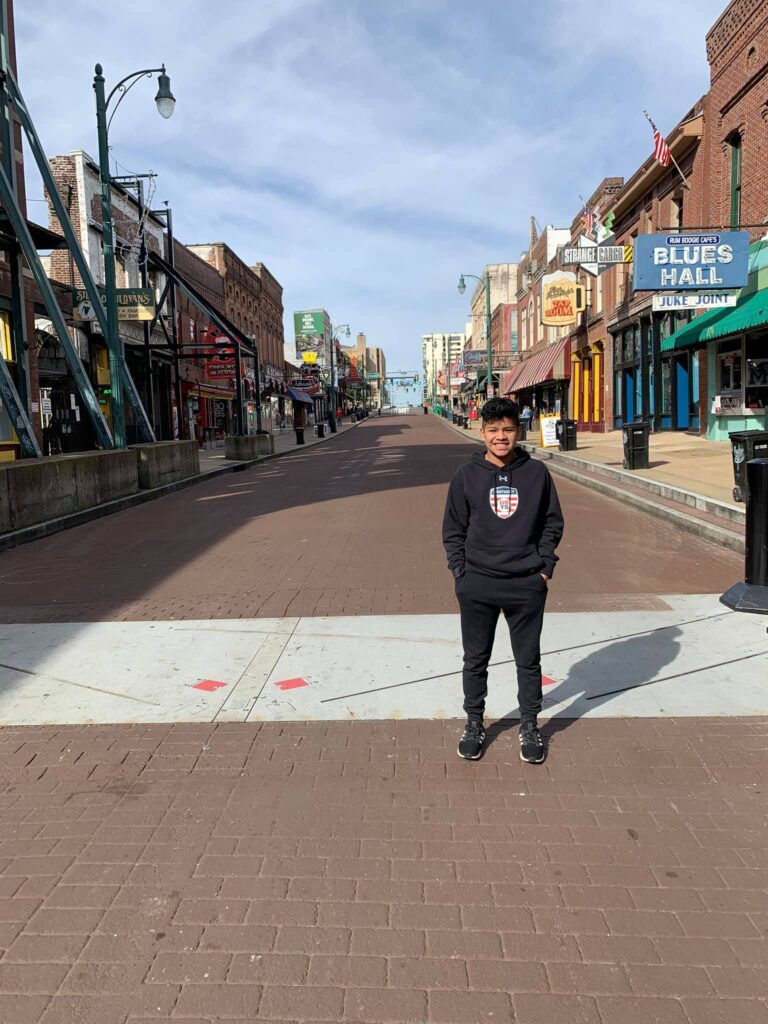 Next up was a tour at Sun Studio. Sun Studio is known worldwide as "The Birthplace of Rock'n'roll". It is the discovery location of musical legends and genres of the 50's from B.B. King and Elvis Presley to Johnny Cash and Jerry Lee Lewis; from Blues and Gospel to Country and Rock'n'roll.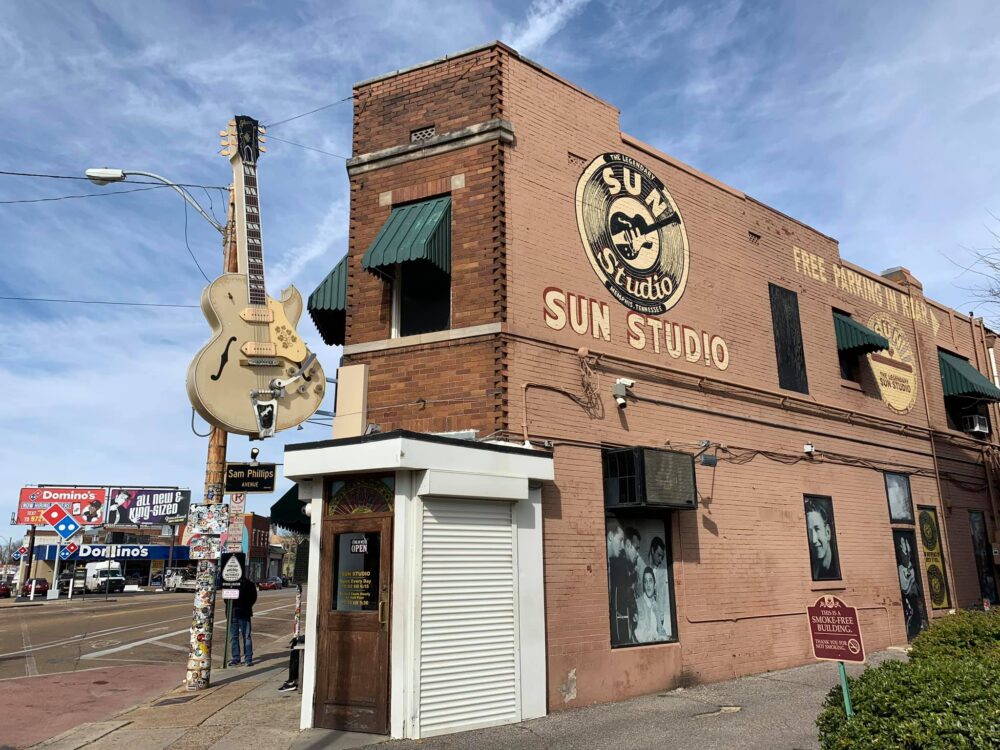 Stand in the very same spot that Elvis first recorded. Your tour guide will tell you the inside stories of B.B. King, Howlin' Wolf and Ike Turner before Elvis, Johnny Cash, Carl Perkins, Jerry Lee Lewis, & Roy Orbison who were all drawn to the new Sun Sound. It is a pretty awesome experience!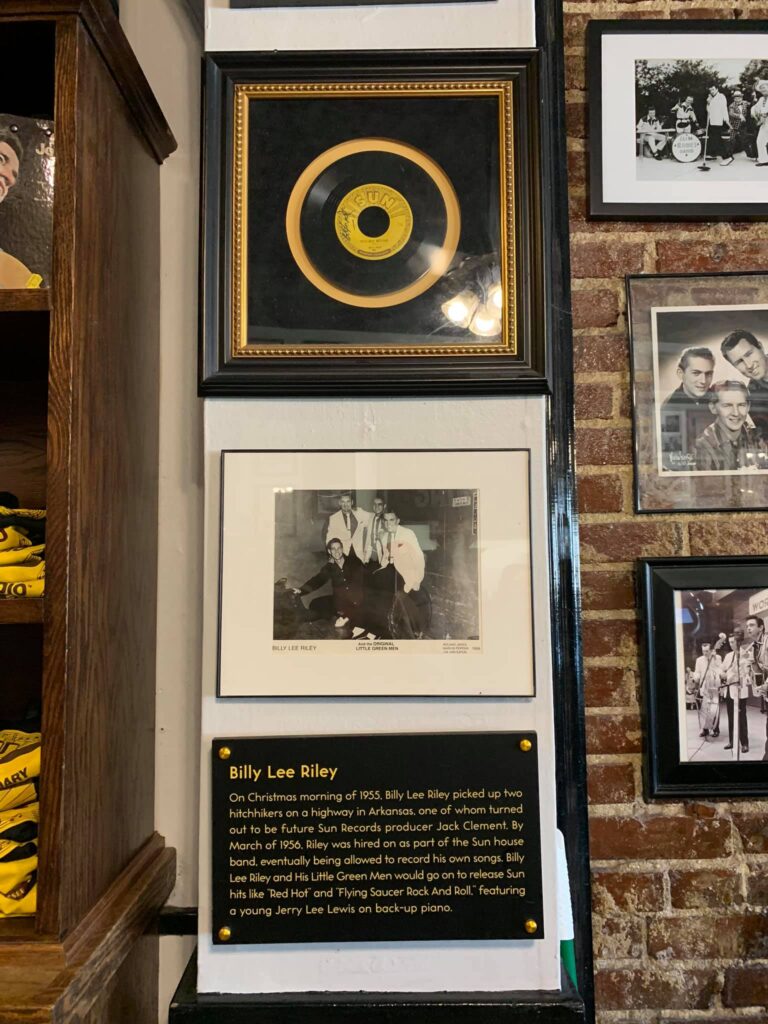 You can also see the priceless memorabilia from the musical legends that blended blues and country music to explode in the "big bang" of Rock'n'roll. Hear the voices of musicians that still haunt this studio, as you listen to outtakes from recording sessions and feel the energy of the music created here.
​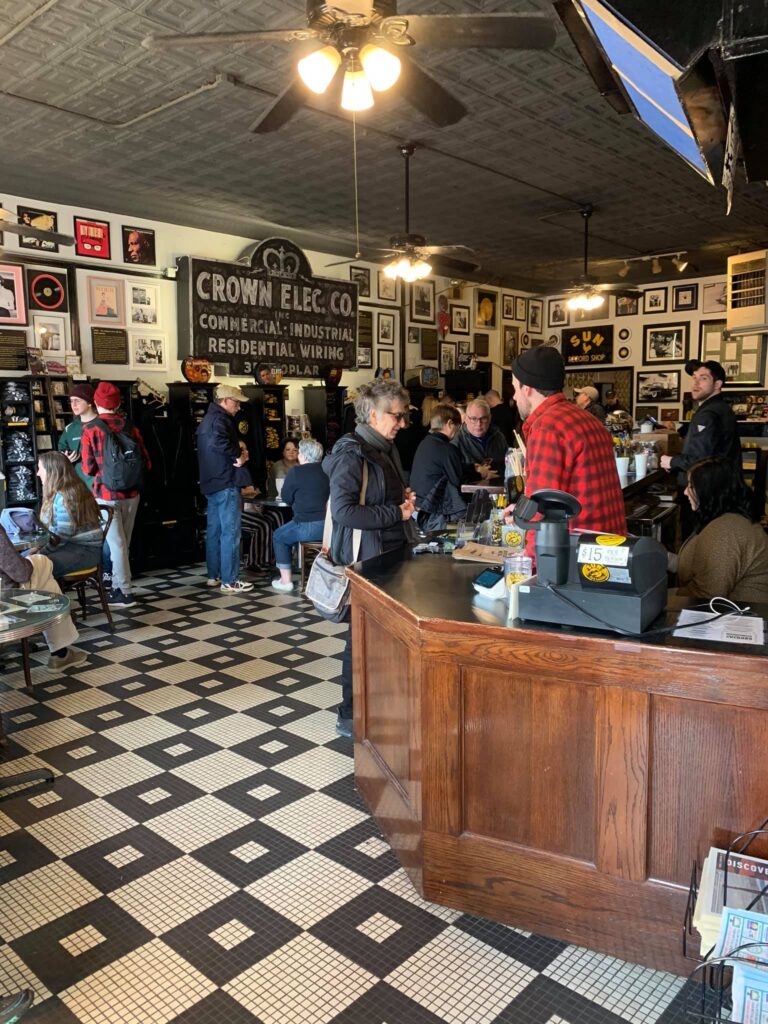 The studio is open for 45 minute guided tours every day from 10am to 6pm. The tour is $15 for adults, $13 for students and free to kids ages 5-11. After day time operations close down we begin recording nightly starting at $200 per hour. The studio is located at 706 Union Ave. Memphis, TN.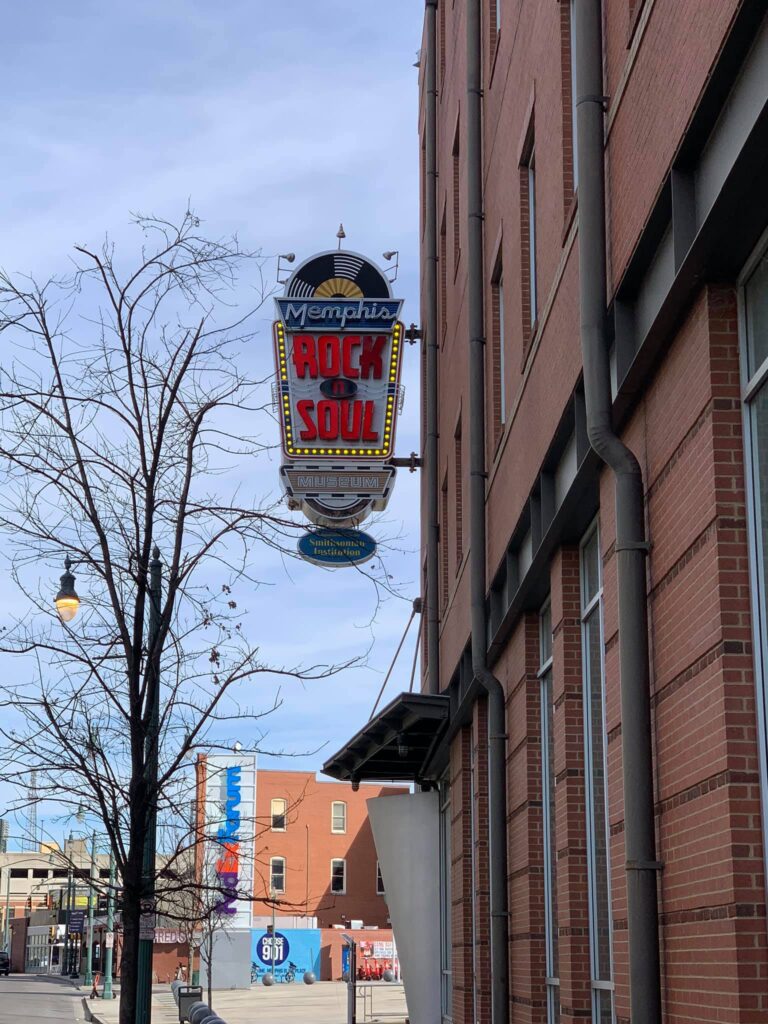 The Memphis Rock 'n' Soul Museum's exhibition about the birth of rock and soul music, created by the Smithsonian Institution, tells the story of musical pioneers who, for the love of music, overcame racial and socio-economic barriers to create the music that shook the entire world.
They offer a digital audio tour guide and it is packed with over 300 minutes of information, including over 100 songs, with seven galleries featuring 3 audio visual programs, more than 30 instruments, 40 costumes and other musical treasures. The museum and gift shop are open daily, 10 a.m. to 7 p.m.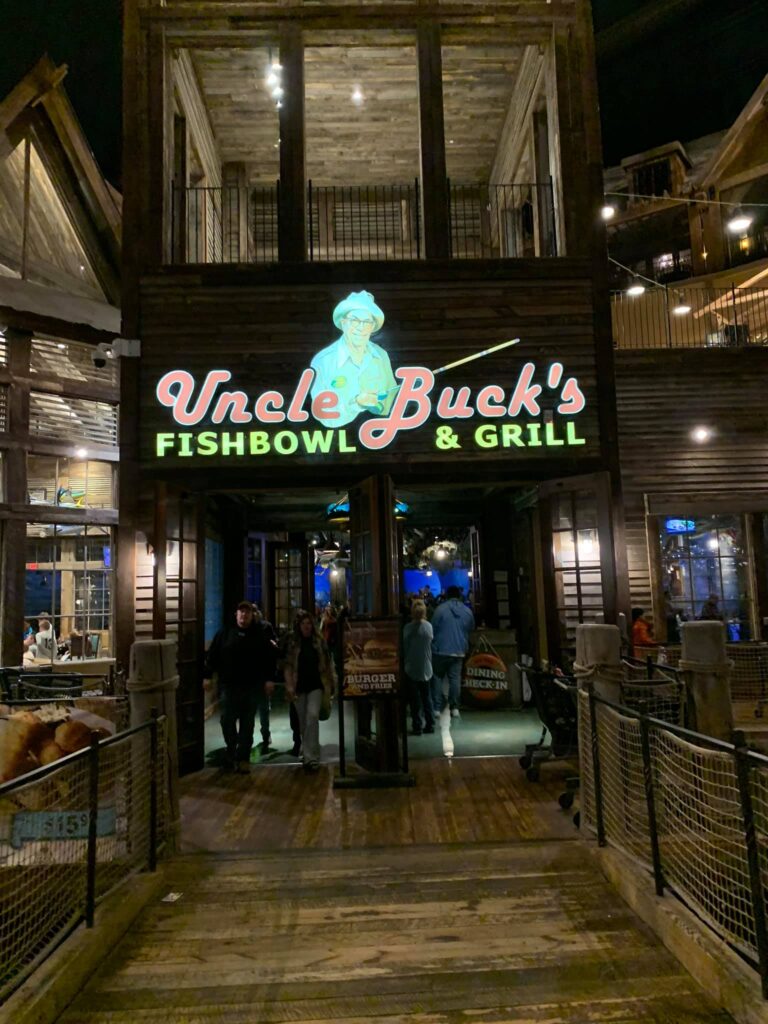 Next up we went to Uncle Buck's Fish Bowl & Grill for dinner and a fun activity. Located at the Bass Pro Shop (aka the Pyramid). Uncle Buck's Fishbowl and Grill features a truly unique atmosphere and design geared for family fun and dining.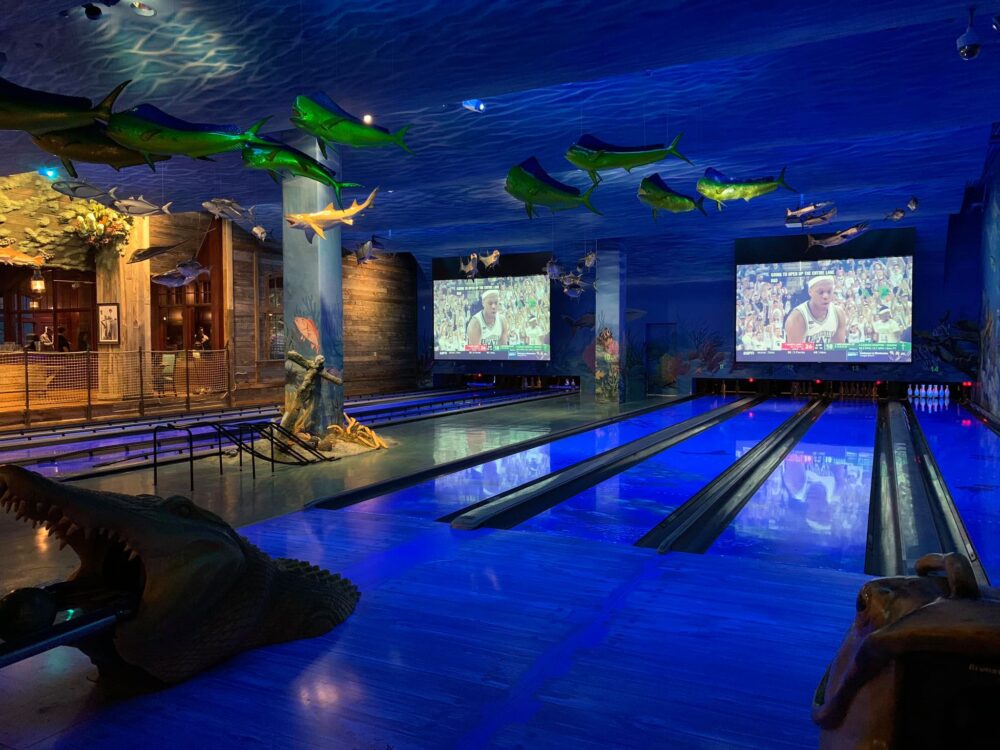 With 12 full lanes of bowling that offer a unique underwater ocean experience! They have custom bowling balls that bear the likeness of octopus, mermaids, camouflage and more! My teenager really enjoyed this activity and of course you can never go wrong with pizza when it comes to dinner for him. Located at 1 Bass Pro Shop Dr, Memphis, TN.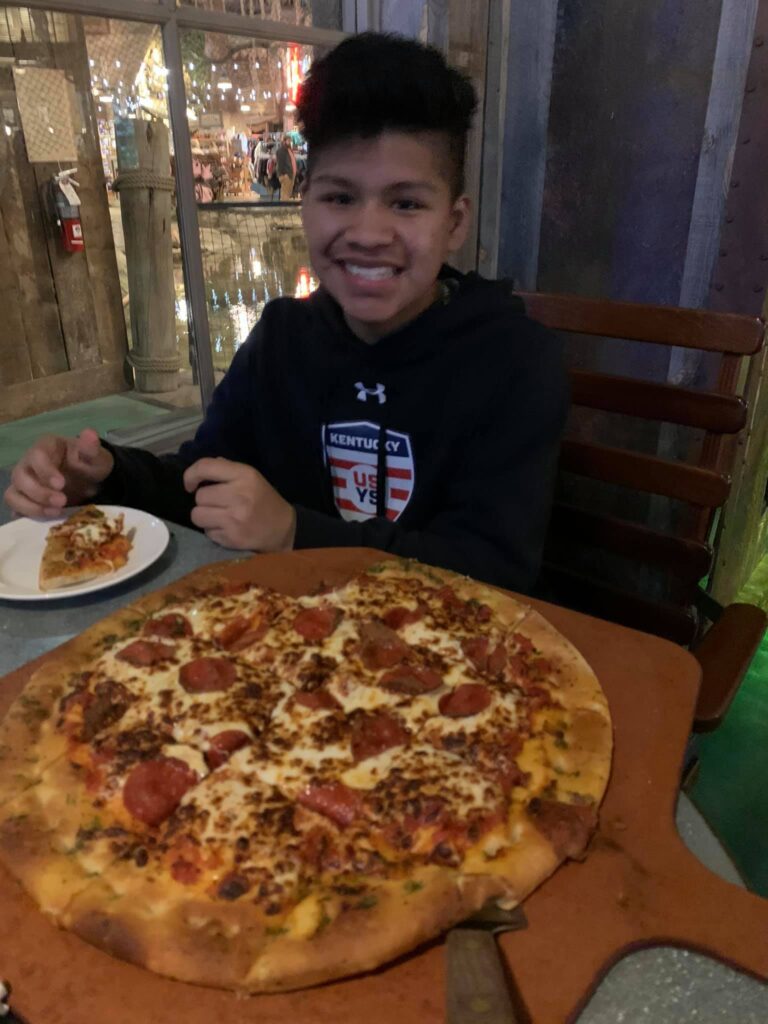 On Day Two we started at the Peabody Hotel. We watched the Peabody Duck March. I mean did you even go to Memphis if you don't see the ducks? I think not! They are absolutely adorable.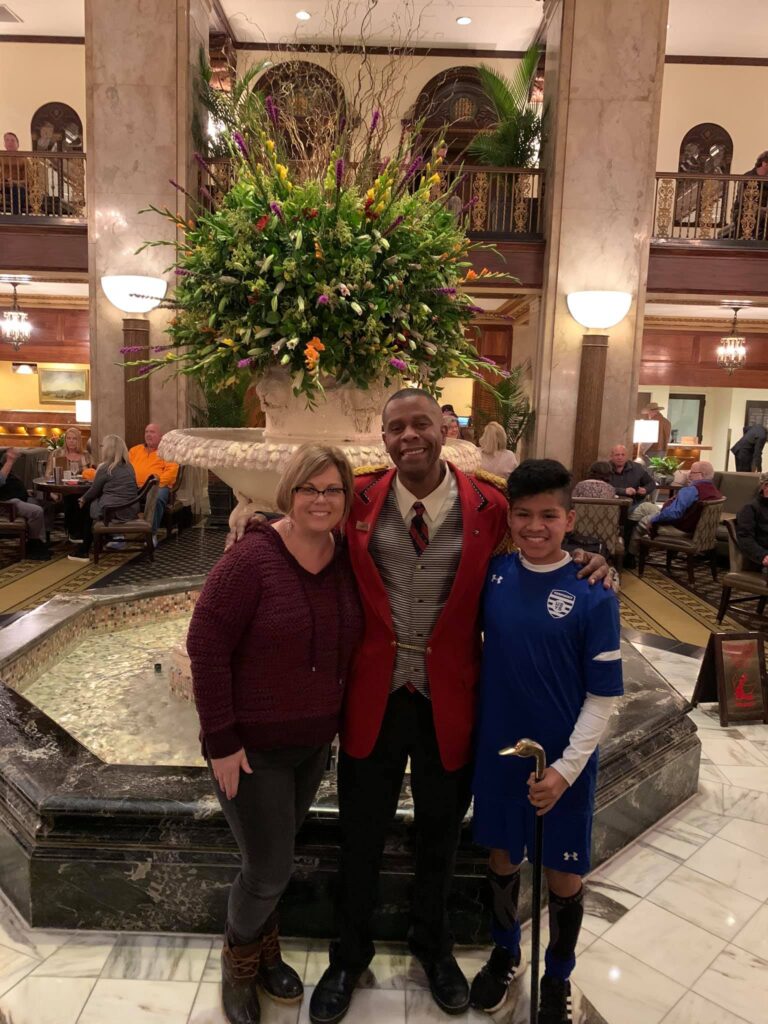 Known as the "South's Grand Hotel," The Peabody is legendary for its charm, elegance, gracious hospitality and rich history. This Memphis icon, opened in 1869, is listed on the National Register of Historic Places and is world-famous for its five resident ducks, who march daily through the lobby at 11 a.m. and 5 p.m.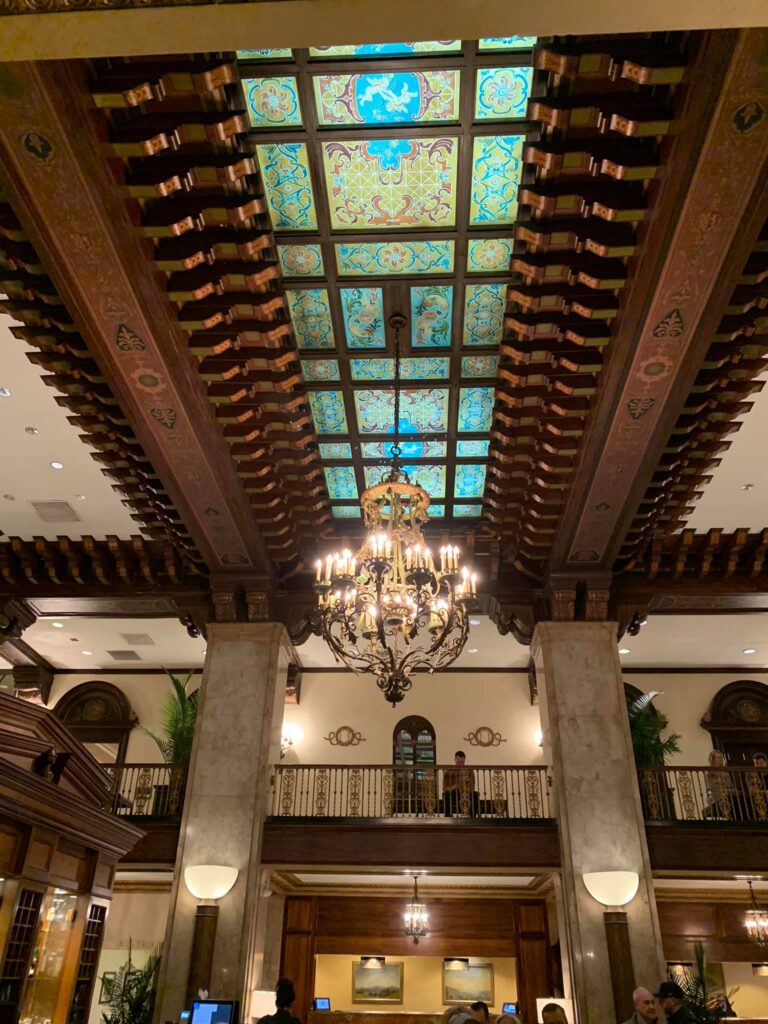 Trust us this is a great way to start your Sunday when you are in Memphis. Those little ducks are adorable. My son really enjoyed it and I have to admit so did we!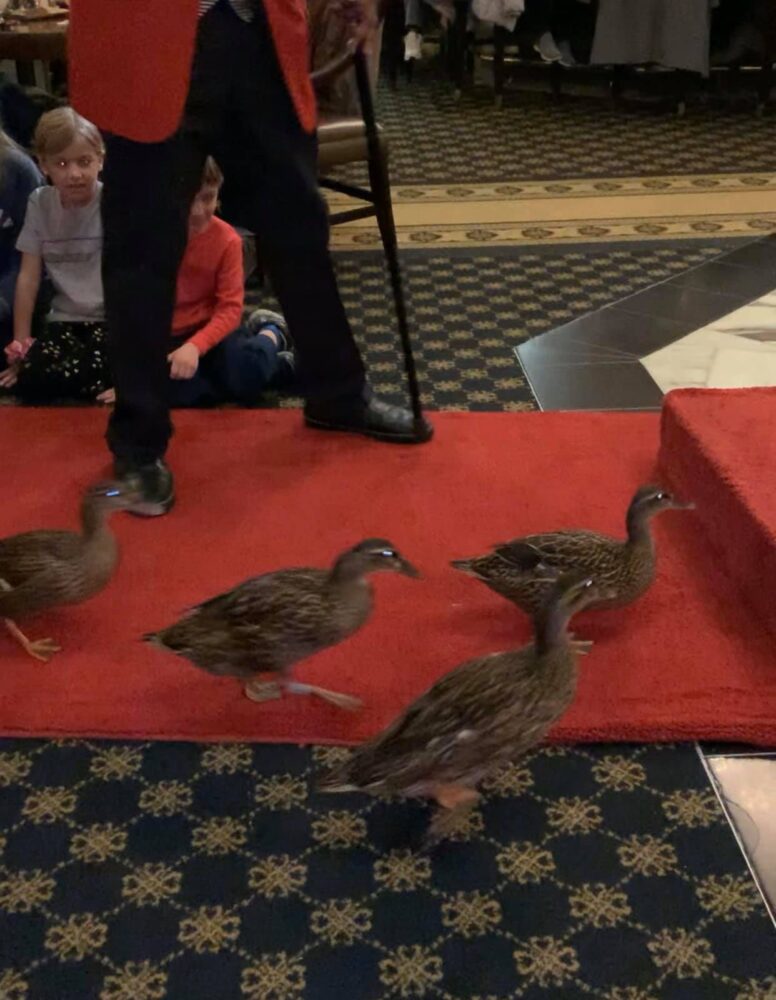 And after watching the ducks we highly recommend that you enjoy the Sunday Brunch at the Peabody – Capricco Grill. It was AMAZING! We at a little too much but it was so yummy it was hard to resist. Also, they had tons of gluten free accommodations for me which was awesome.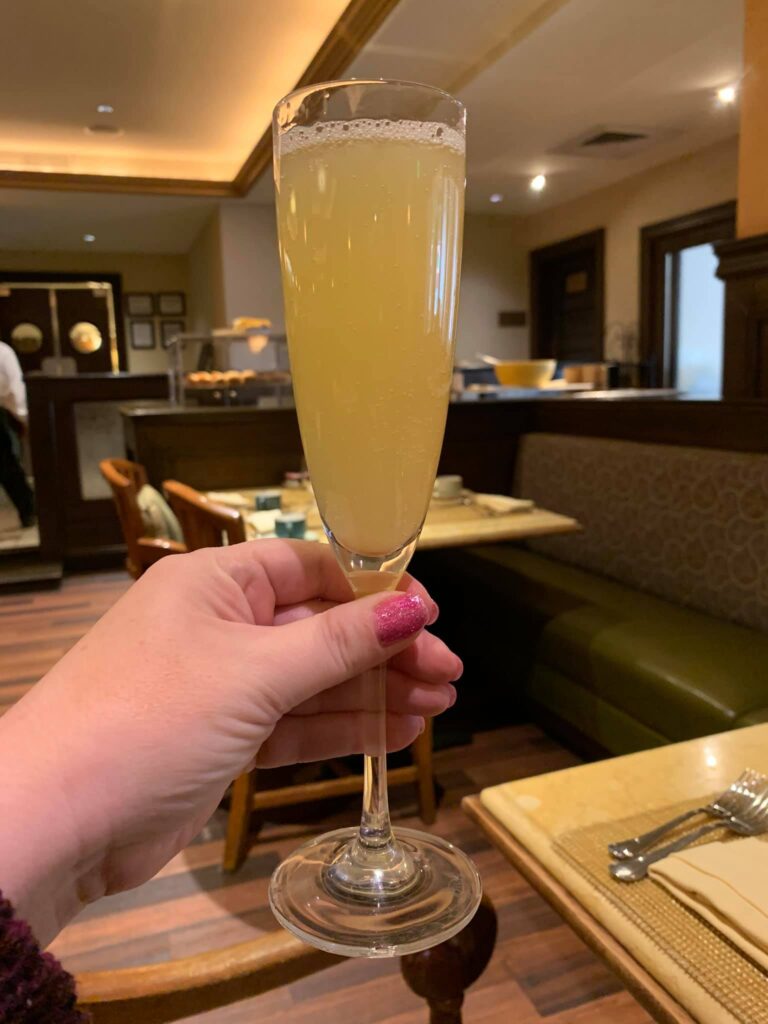 Served in Capriccio Grill™, this Memphis tradition features a variety of breakfast dishes, entrees and desserts, including salads, pastas, freshly-baked breads, croissants, pastries, eggs Benedict, smoked salmon, Belgian waffles, applewood smoked bacon, prime rib and champagne.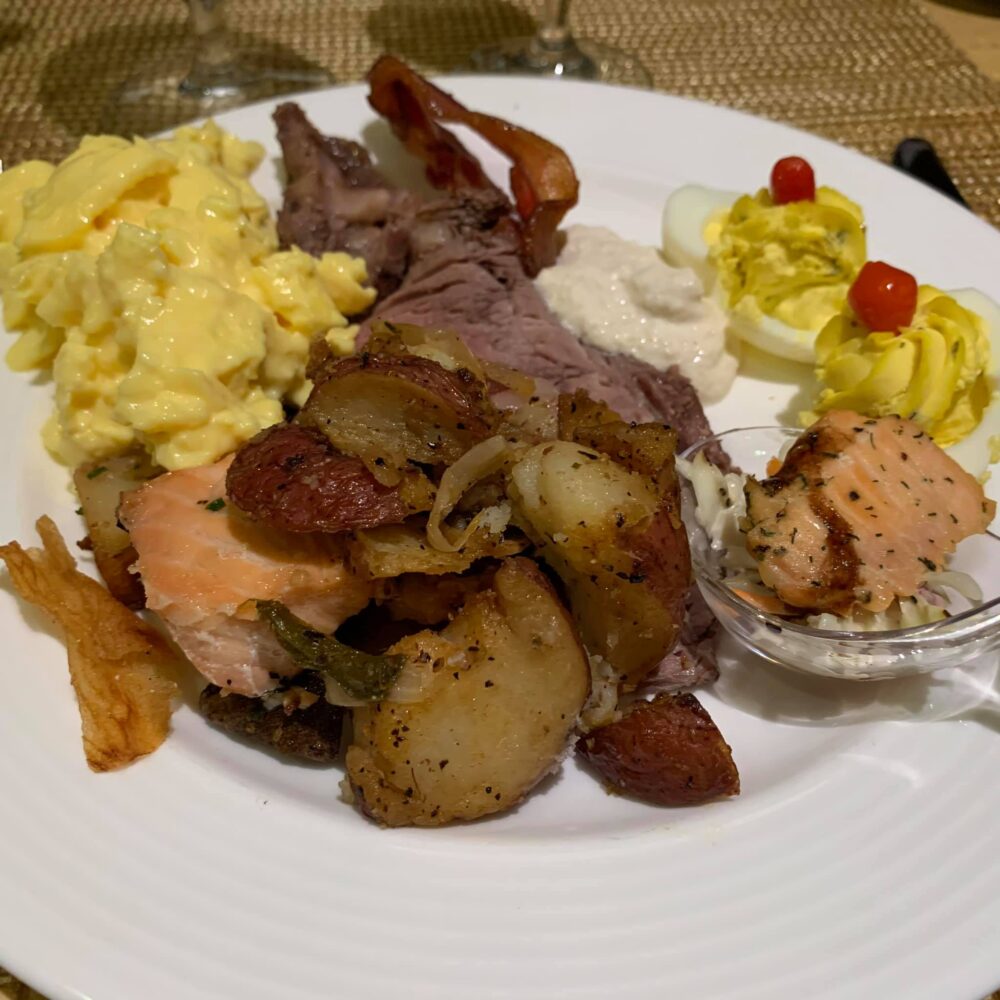 It is open from 11 a.m. – 2:30 p.m. and prices are $46.95 for adults, $14 for children ages 5-12 and free for kids 4 and under. Trust me it is worth every penny! Be sure to come hungry!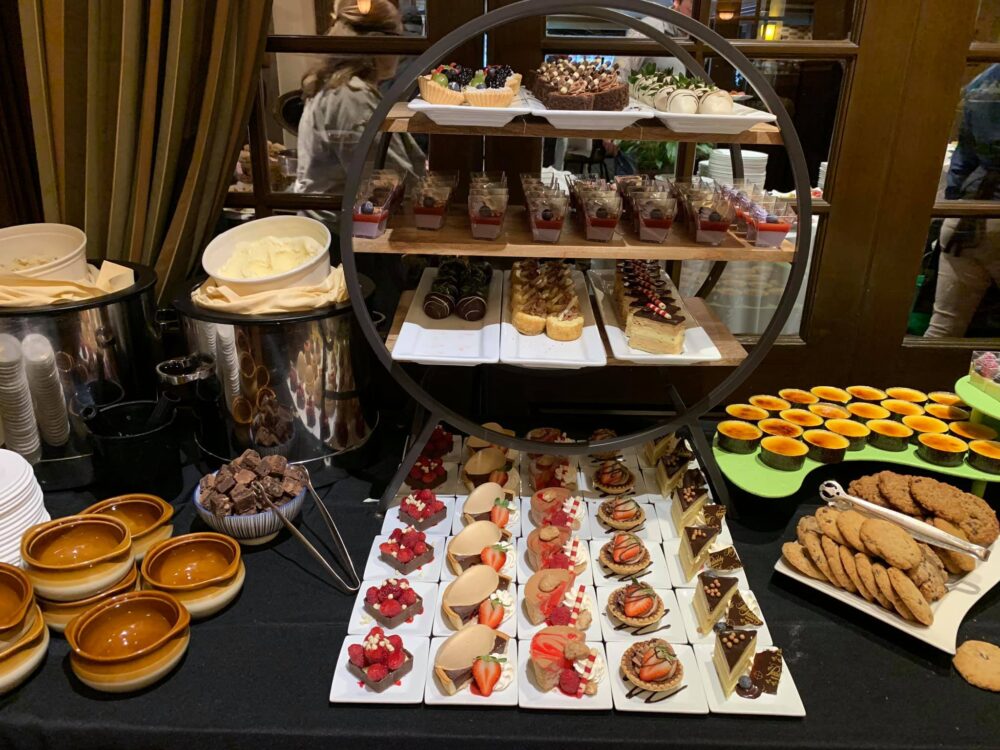 Special holiday brunches are held on Easter, Mother's Day, Thanksgiving, and Christmas. Served in grandiose style on the Mezzanine overlooking the Grand Lobby. $80 for adults and $28 for children (ages 5-12). For Holiday Brunch reservations, call 901-529-4000. Located at 149 Union Ave, Memphis, TN.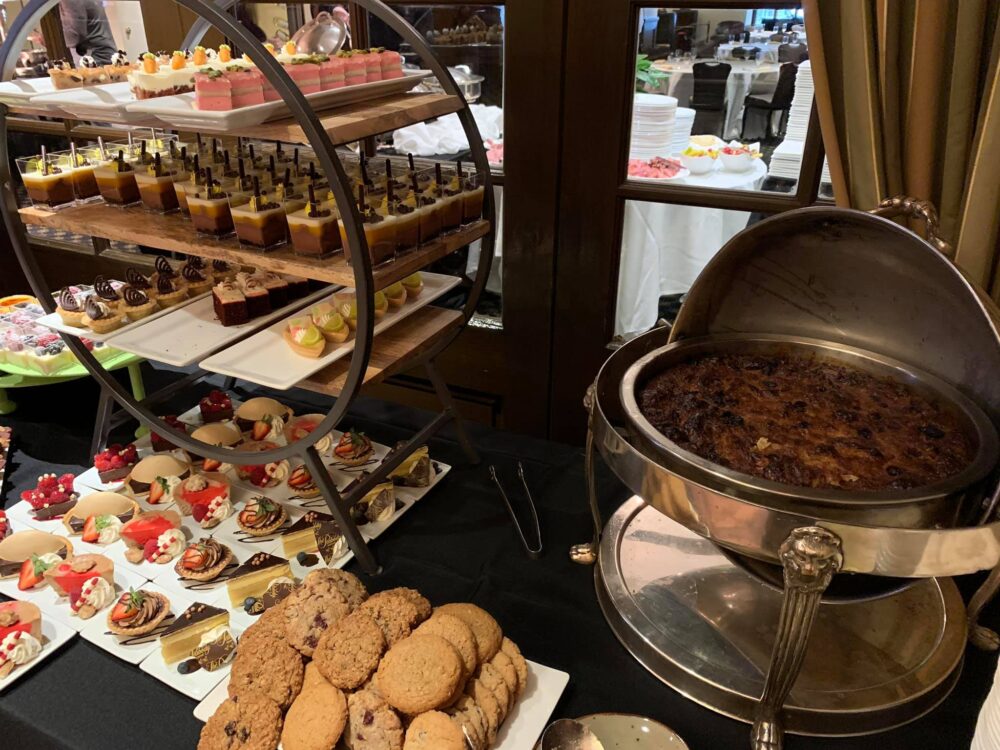 Next up we needed to stretch our legs after a delicious brunch. We headed over to Big River Crossing. This is a great freebie! Literally spend as little or as much time as you want at Big River Crossing. Big River Crossing is the country's longest active rail/bicycle/pedestrian bridge. It serves as the connection point of Main Street to Main Street, a 10-mile, multi-modal corridor that also features the Big River Trail System, creating ties to attractions throughout the Memphis, West Memphis, and delta region. It is located at Big River Crossing, Memphis, TN.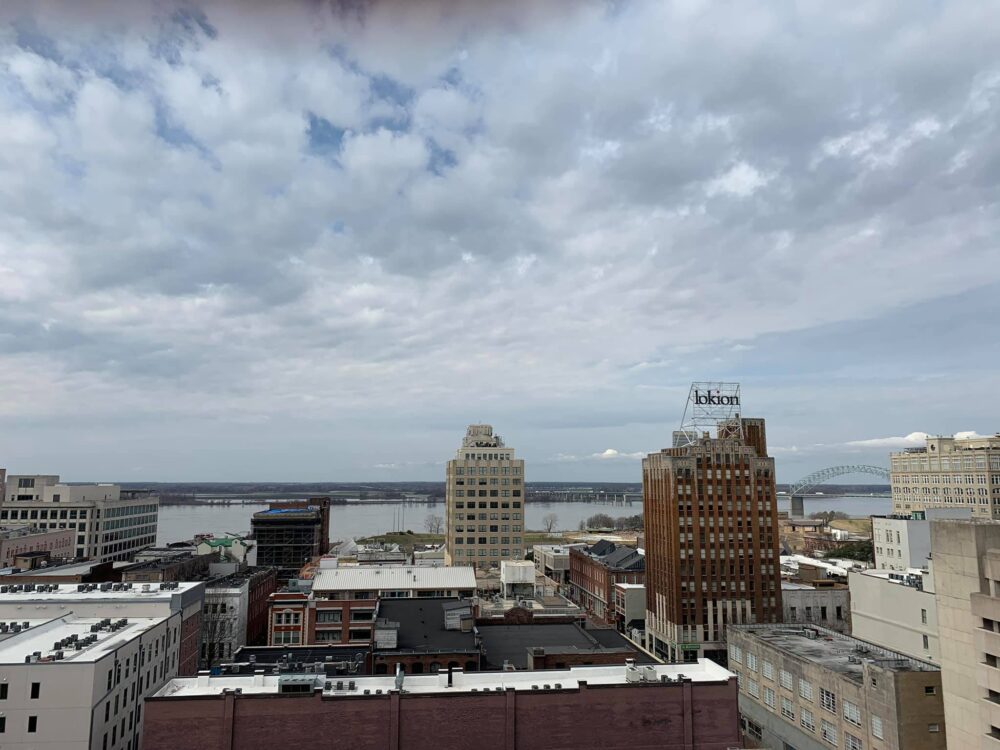 For a little adventure went to the Autobahn Indoor Speedway & Events. My son really enjoyed this. He always says he has a need for speed. Well if your teen does too then this is for you! This is European-style indoor go-karting. It is a massive state-of-the-art electric indoor go-kart racing facility that is fully air conditioned for perfect racing conditions every day. Go-karts reach speeds up to 50 MPH.
To race like a pro at Autobahn all you need to do is "Arrive & Drive." Simply drop in and race at any of our locations individually or with your friends. We are open seven days a week and no reservations are necessary. Our facilities are all climate controlled for perfect racing conditions every day.Located at 6399 Shelby View Dr. Suite 115, Memphis, TN.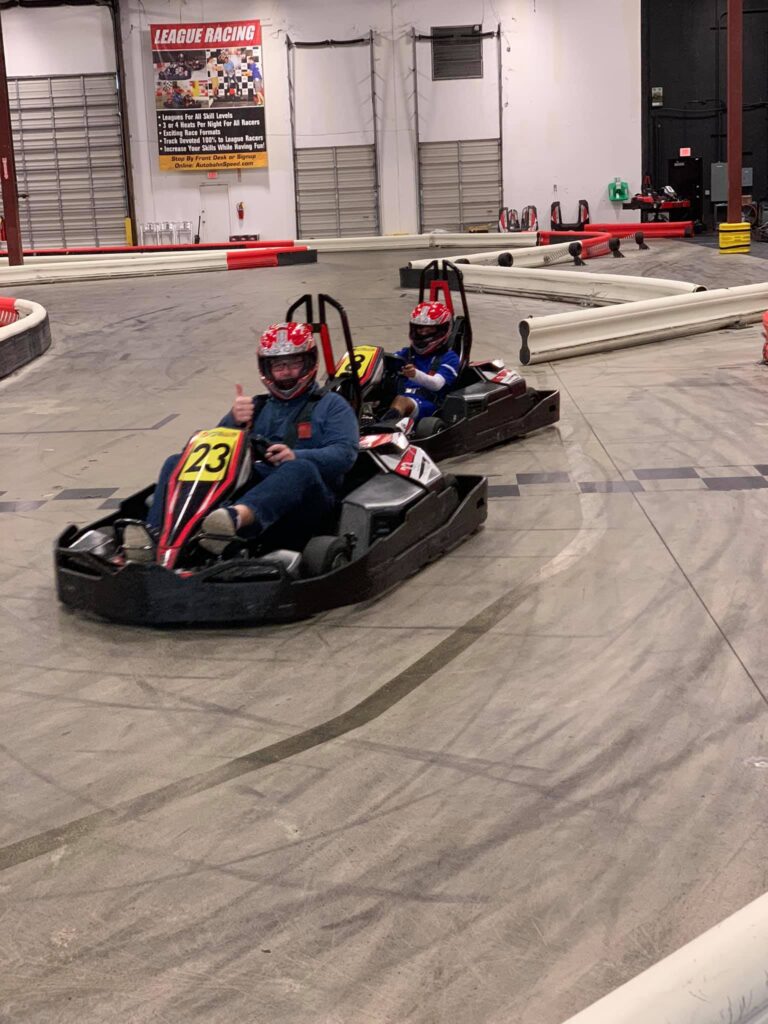 Finally you really didn't go to Memphis if you didn't go to Central BBQ. With multiple locations you have to eat at one when you are in Memphis. Memphians know great BBQ. And since it opened in 2002, Central BBQ has been ranked as the number one spot for BBQ in Memphis. The lines certainly proved it! Of course the food backed it up. It was to die for!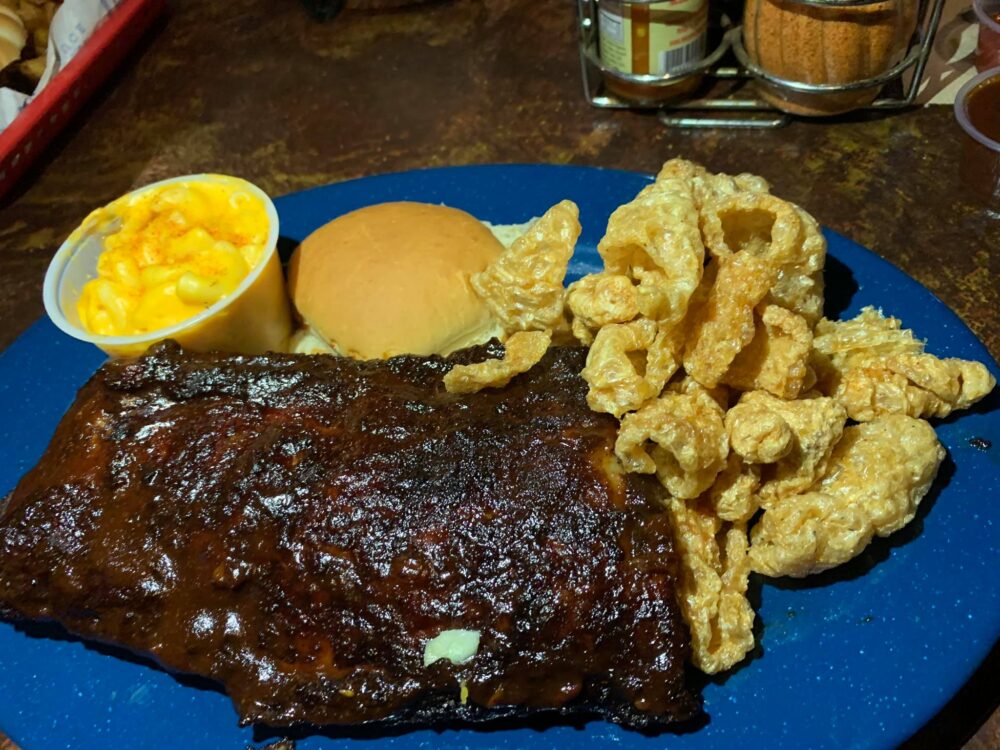 It is a casual restaurant which is perfect when you are enjoying BBQ. They use hickory and pecan woods, along with their intricate dry rub and a whole lot of patience, to craft the most tender, delicious piece of meat you've ever eaten— with or without the sauce. And trust us as we enjoyed every single bite. It is worth the wait! It looks like in the end we saved the best for last! We dined at the 147 East Butler Ave, Memphis, TN location.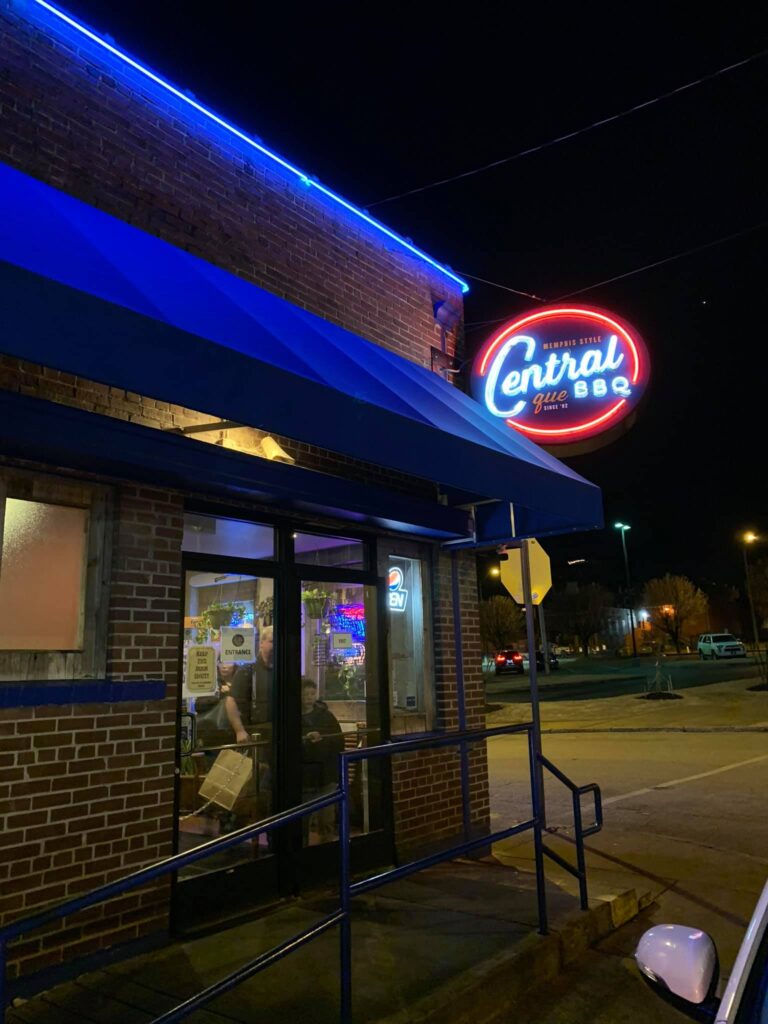 Looking for more to do in Memphis?
10 Things You Must Do When You Are In Memphis, TN
Big Cypress Lodge – Outdoor Paradise Lodging in Memphis, TN
Disclosure: We were provided admissions and dining to these attractions by the Memphis CVB to facilitate our review. All opinions are 100% our own.
Melissa is a football and soccer mom who has been married to her best friend for 24 years. She loves sharing recipes, travel reviews and tips that focus on helping busy families make memories.