Navigating Food Allergies While Traveling to Beaches Resorts
Navigating Food Allergies While Traveling to Beaches Resorts. If you have a food allergy or a disease that requires you to avoid a particular food then you know how difficult that can be to travel.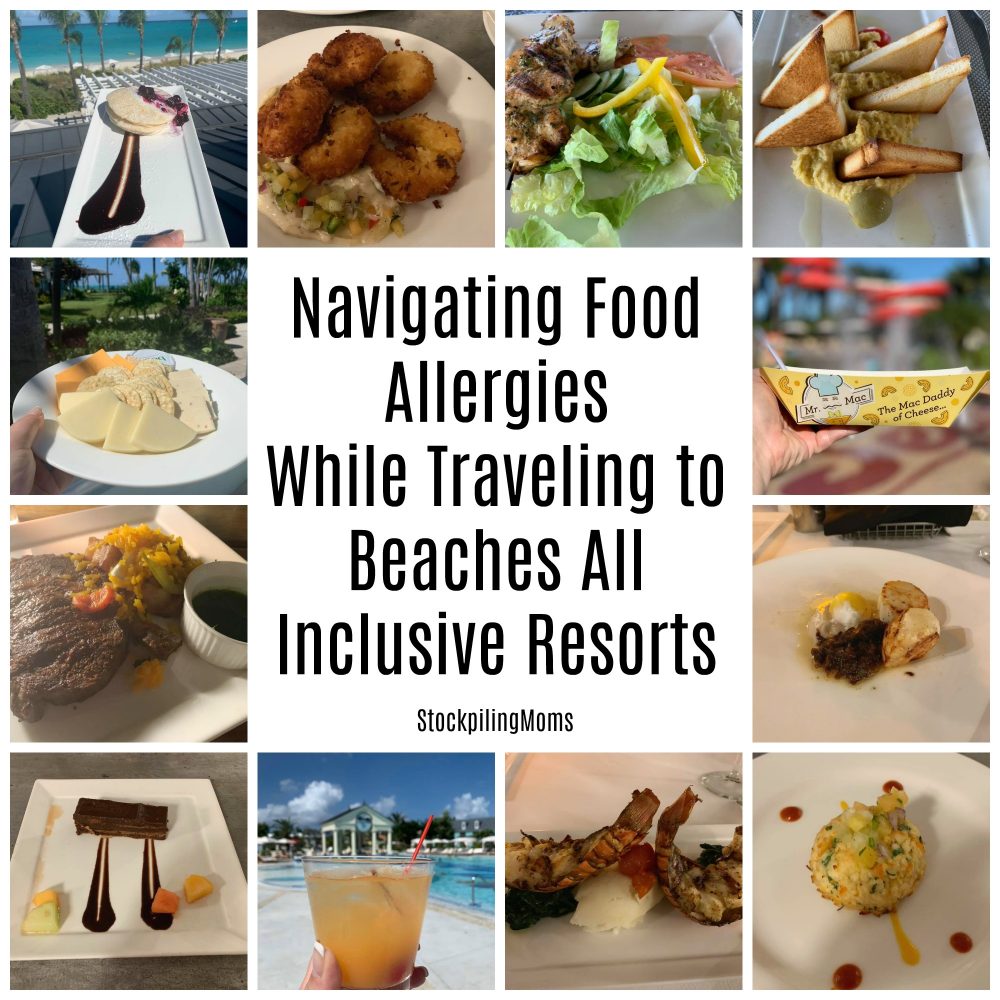 When I was invited to attend Social Media on the Sand Bloggers Conference at Beaches Turks and Caicos the first thing I did was email to see if they can accommodate a gluten free diet. I was happy to hear that Navigating Food Allergies While Traveling to Beaches Resorts would be a breeze.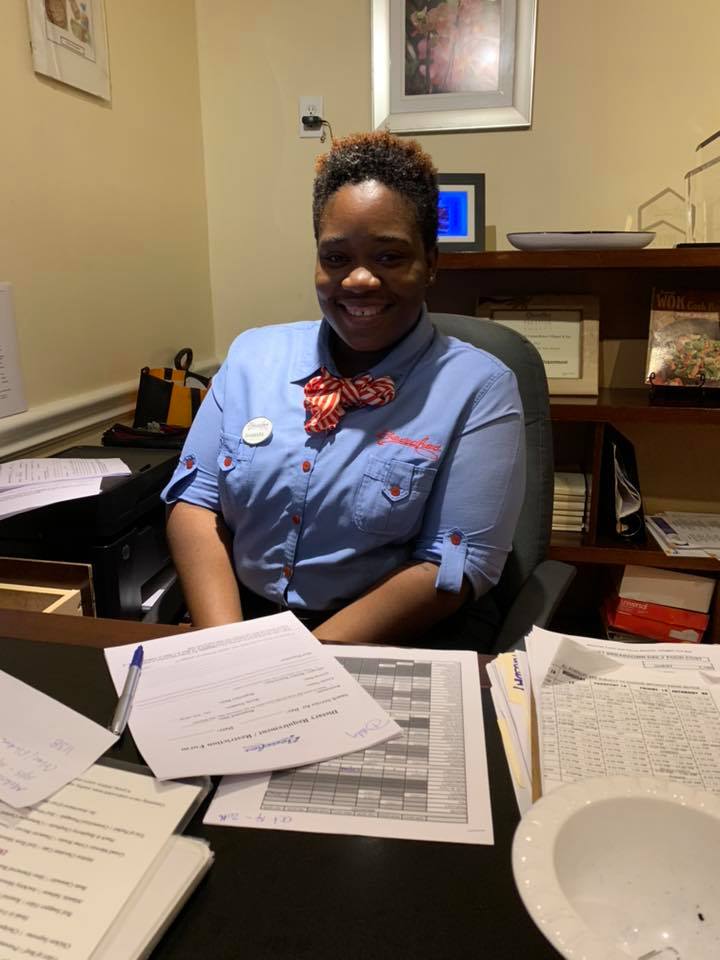 Much to my delight I discovered that YES Beaches can accommodate a wide variety of food allergies and dietary restrictions. Once your booking has been completed, send an email to [email protected] with your booking number in the subject line. A representative will assist you, provide you with alternative menus and liaise with the resort on your behalf. Also arrangements can be made for you to speak with the Head Chef upon your arrival.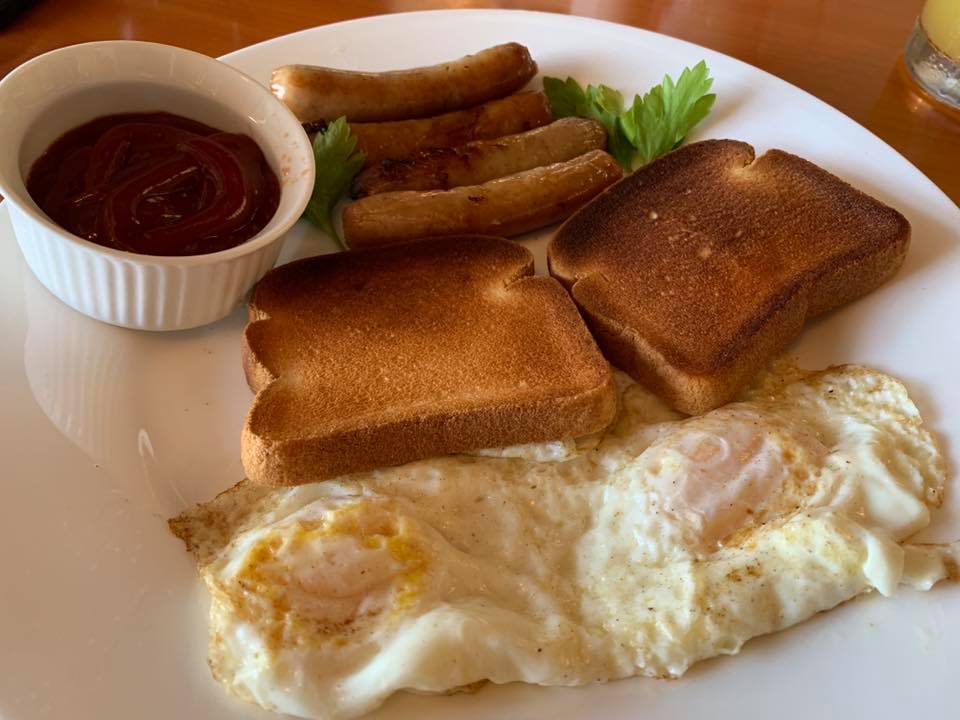 There is no need for concern or worry because Beaches takes food allergies seriously. Once you arrive at Beaches Turks and Caicos simply go to the Caribbean Village to meet with the Culinary Concierge in person. If you are at another property simply ask upon check in where the Culinary Concierge is located at your resort.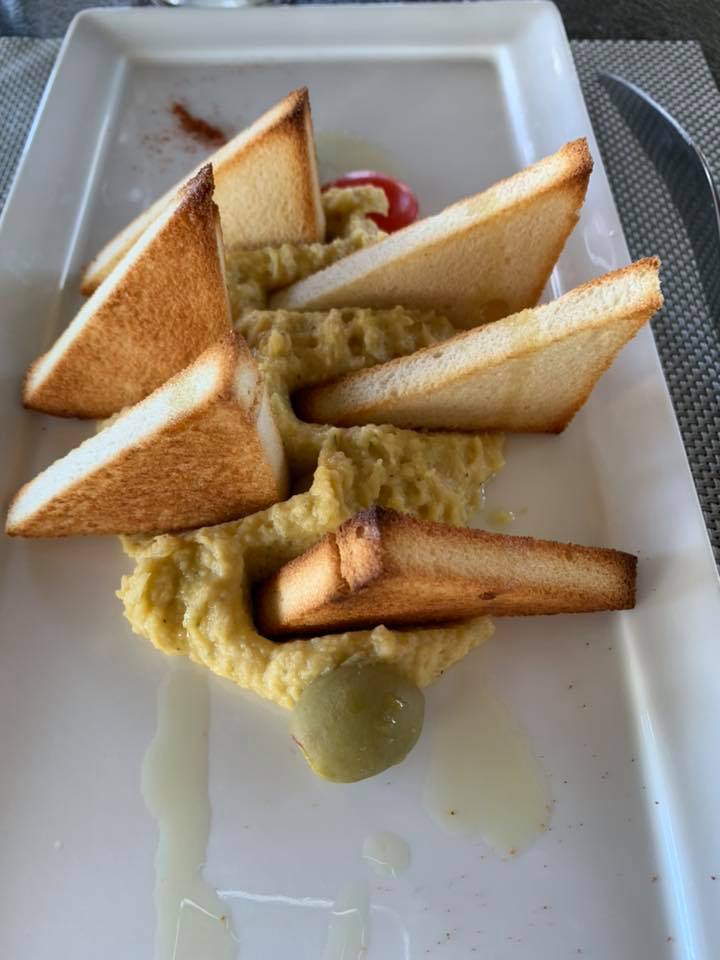 The Culinary Concierge has every menu available from each restaurant for you to look at. The protocol is that you will fill out a form for each meal that you will eat. That will take some planning on your part however TRUST ME it will be worth it! By planning in advance the chefs will be able to accommodate your requests. In fact they far exceeded my expectations on this trip.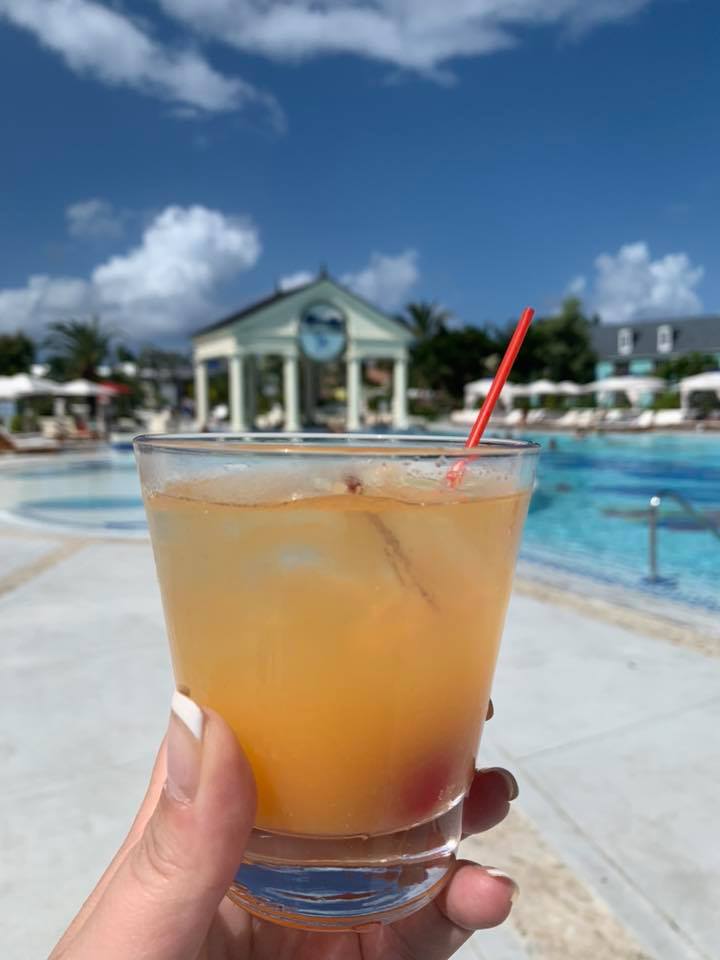 On the night we arrived it was after hours for the culinary concierge. If this happens to you simply go to the restaurant of your choice that is open and ask to speak to the head chef. Do no speak to anyone other than the head chef so you can be certain of you are eating safely. The server will ask if you filled out a form and just let them know that you just arrived and it will be no problem. The same will be true for your first morning breakfast. The Head Chef is knowledgeable on food allergies and will assist you.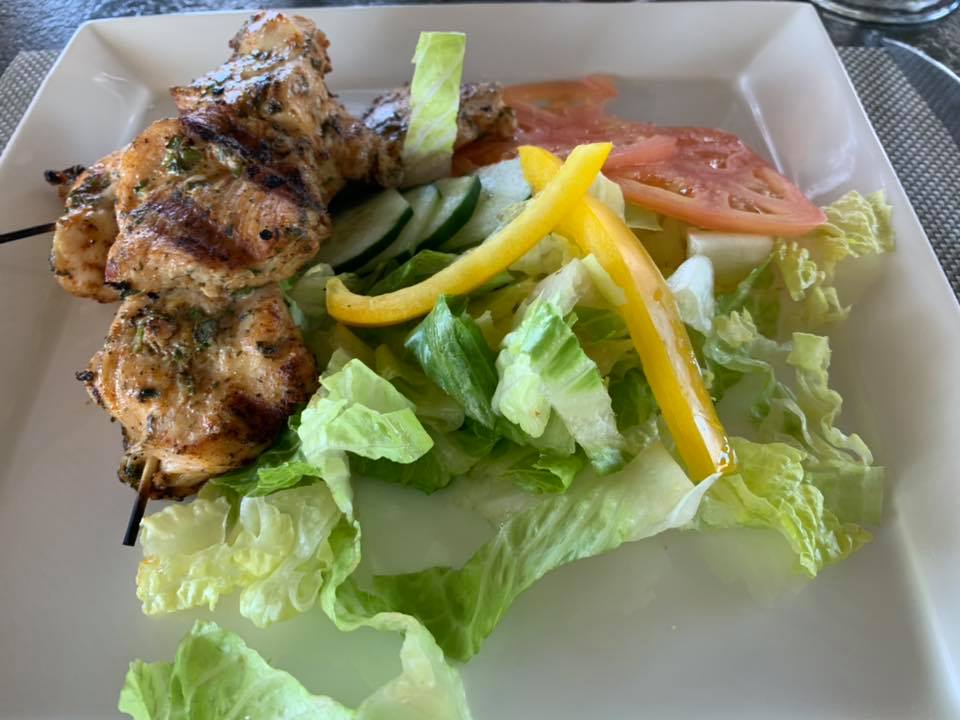 Each day you will need to submit your lunch order by 10:00 am and your dinner and the following mornings breakfast by 2 pm to the Culinary Concierge. Whiles this does take some advanced planning (and a little time) it is really nice because not every restaurant is open every day. This allowed us to plan out where we wanted to eat and as a result we ate at 16/21 restaurant that are on property at Beaches Turks and Caicos.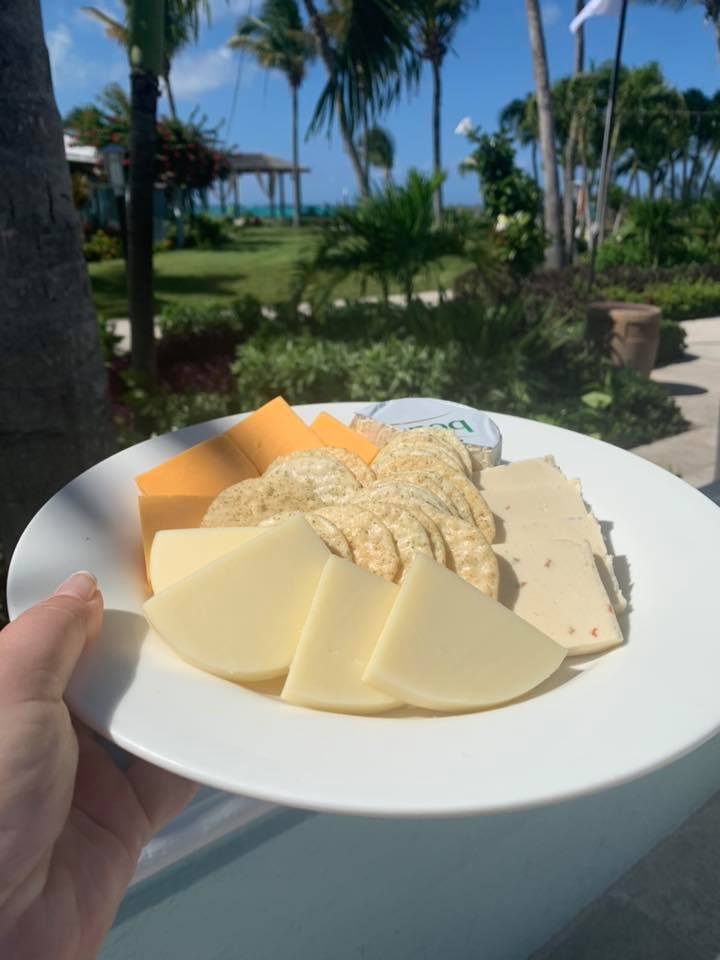 Another awesome feature is that Beaches will prepare a daily snack for you that you can pick up in the Culinary Concierge office at 2 pm. One day I forgot to pick it up and they delivered it to my room without me even asking. They offered me the choice of something sweet or cheese and crackers plate. I chose the cheese and crackers as that paired nicely with a glass of wine by the pool every afternoon. They also offered me fresh fruit etc. They are there to make sure you are happy and really went out of their way to make sure I was.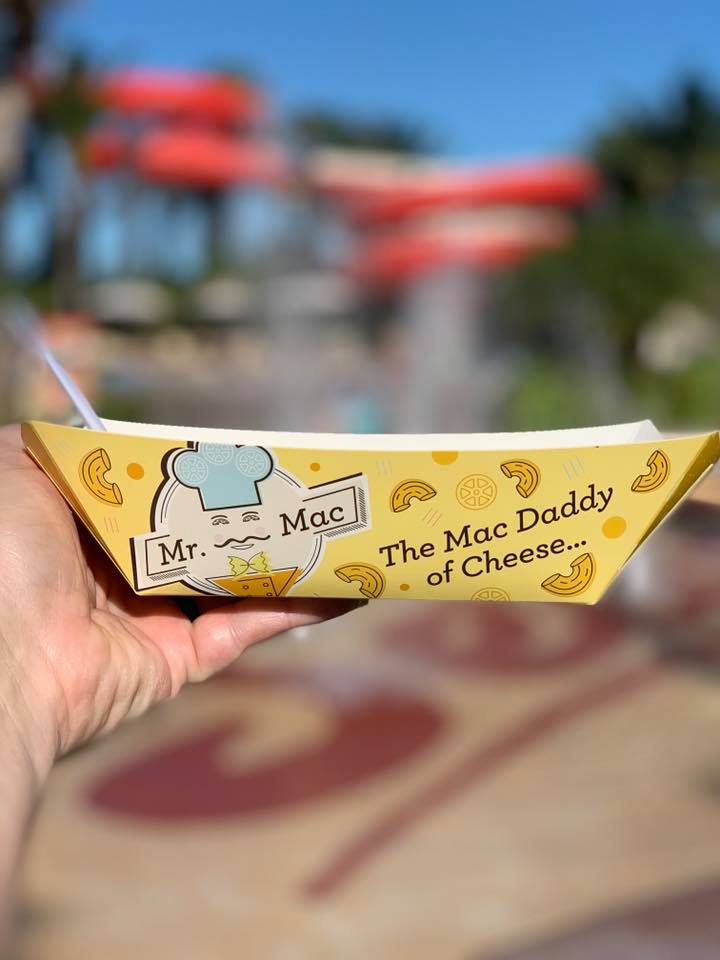 They even offer a delicious gluten free (and dairy free) mac and cheese at the Mac Daddy Food Truck that is located near the water park and conveniently located to the French Village where we stayed. Again, all included!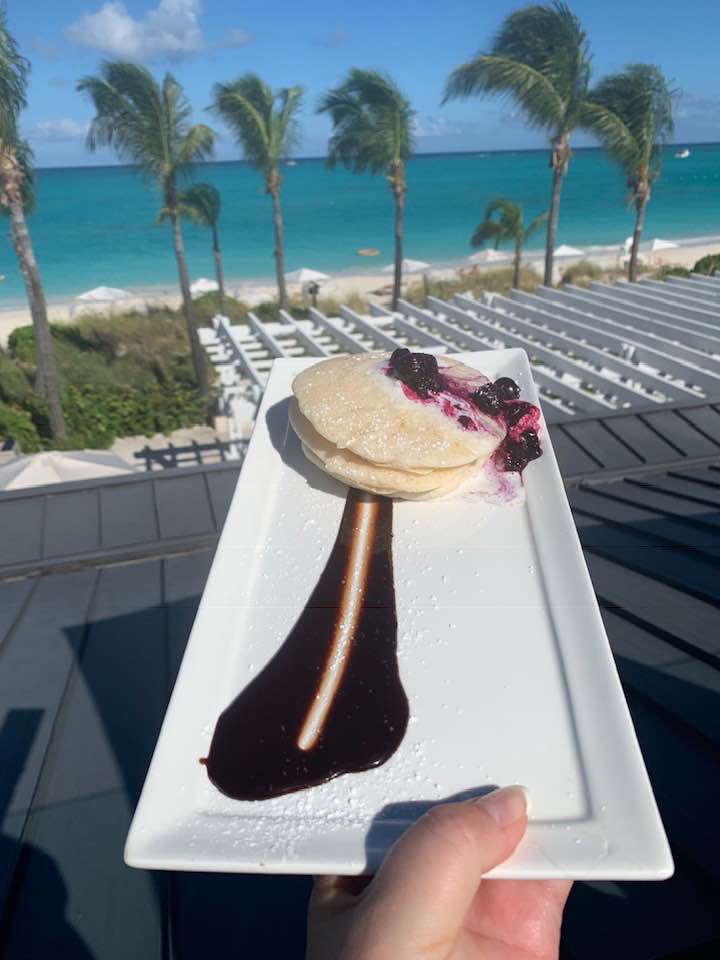 When it comes to the quality of the food I was extremely impressed. They didn't just offer me a burger with no bun…it was all inclusive for me too and as a person with Celiac Disease I really appreciated that. The sky was the limit on the choices I could request.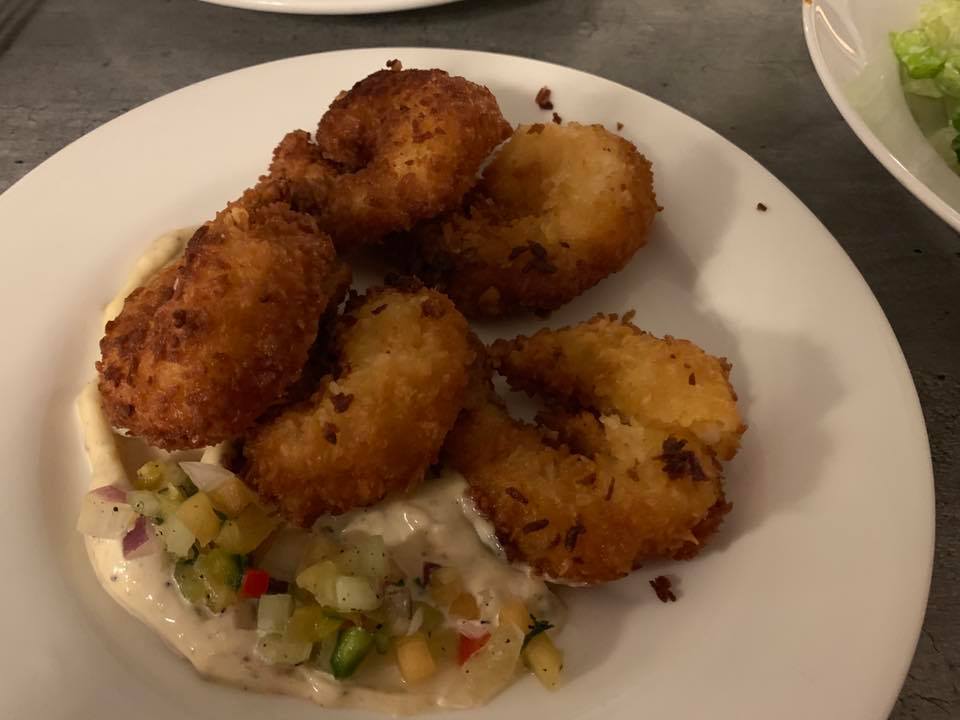 I enjoyed delicious gluten free pancakes, gluten free crab cakes, gluten free coconut shrimp, gluten free bread, gluten free desserts at every dinner and so much more! I NEVER got sick once! The Beaches staff went out of their way to accommodate my every request and make sure I was happy and enjoying the food during my stay. At dinner I was always offered gluten free bread and a separate butter plate which was lovely.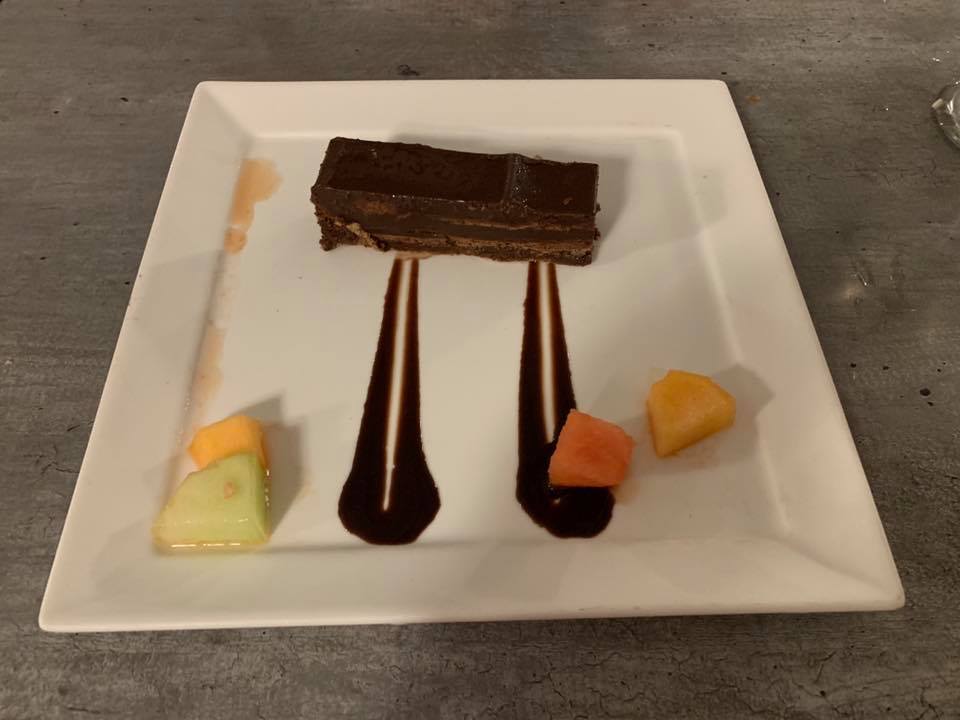 The one thing I really appreciated about the Culinary Concierge was how knowledgeable she was about the dietary choices and accommodations. She checked on my daily to see how my experience was the day before and really went out of her way to make sure things were going well. Only once was my form "misplaced" and that was still no concern because they were still able to accommodate me. One tip I would suggest is to take a photo of each of your forms so you can keep up with them.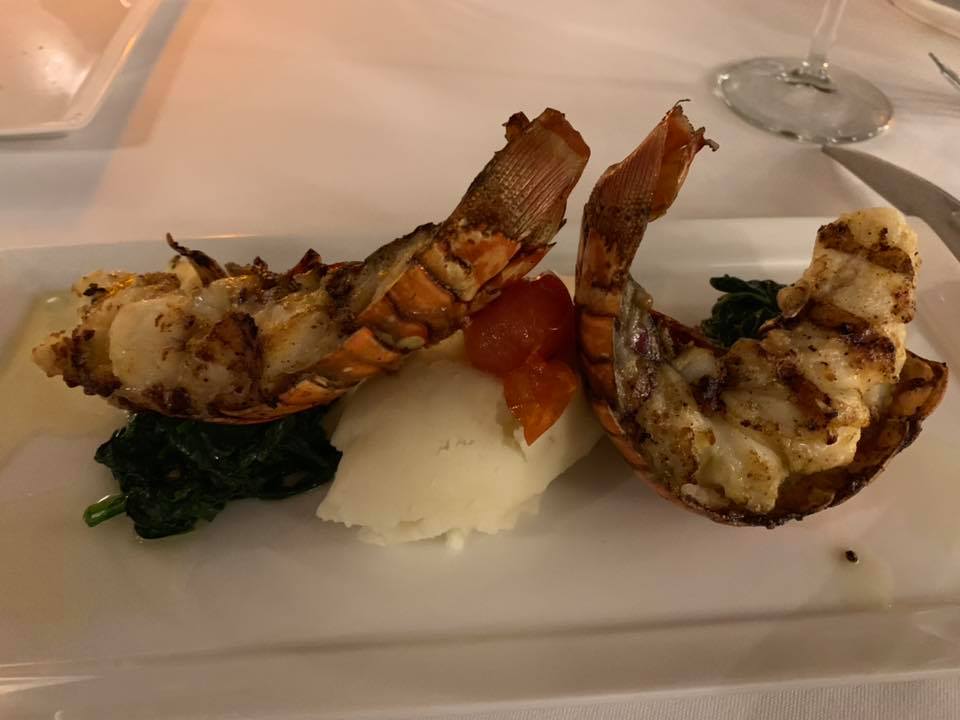 We enjoyed breakfast at Reflections most every morning. This is buffet but the Chef would prepare a plate for me so I didn't have to worry about Cross Contamination. My favorite dinner choice was at Schnooers (the crab cakes and coconut shrimp were amazing). We also loved Sky which is roof top dining with amazing views. The gluten free pancakes were out of this world.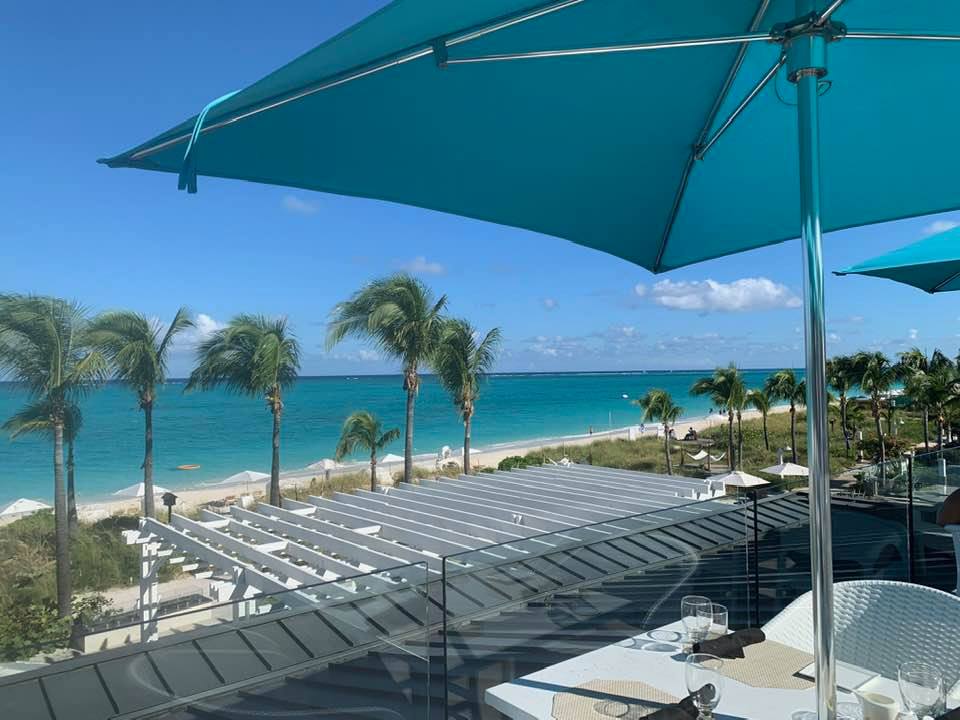 For lunch we enjoyed Arizona's. It was a delicious buffet and the chef would prepare corn tortillas for me each day. They even have 5 Star Global Cuisine and my favorite was the lobster special at Le Petit Chateau. I could talk for days about the food. It was ALL so good!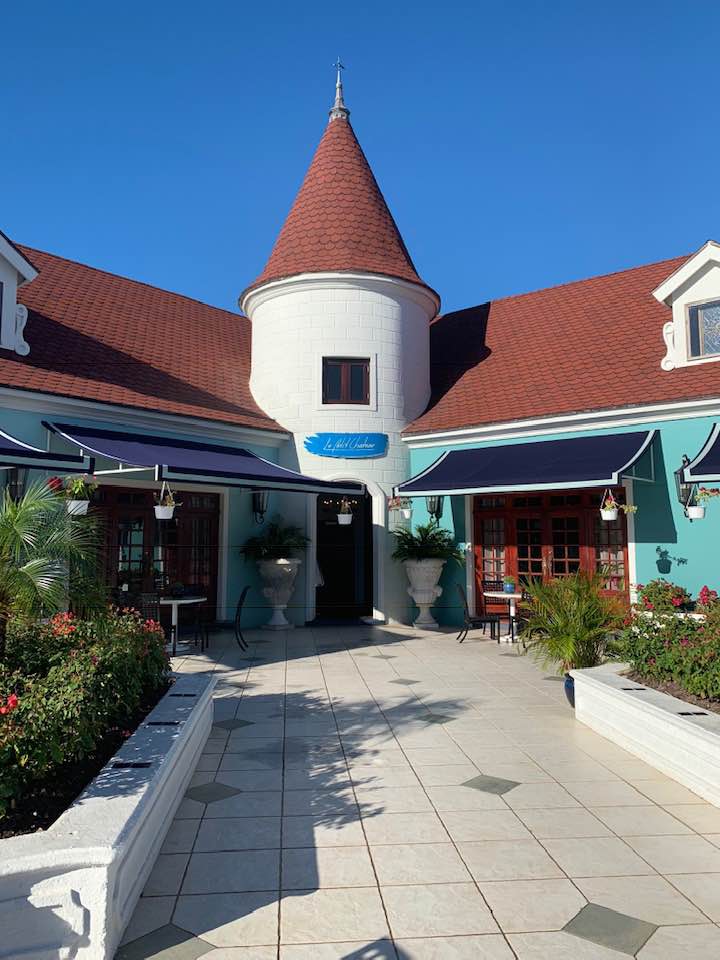 If you are concerned with traveling with allergies or you have Celiac disease I would hands down suggest you consider Beaches Resorts. Navigating Food Allergies While Traveling to Beaches Resorts was so easy. It will be the trip of a lifetime filled with as much allergy friendly food that you can eat. I can't wait to go back again! Hopefully soon!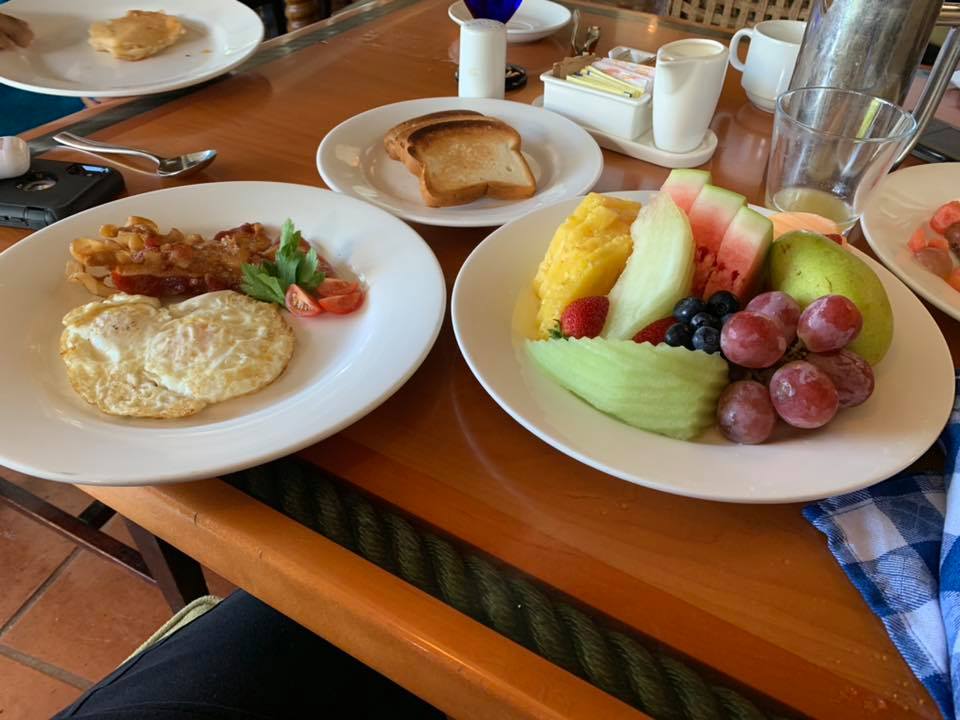 If you decide to book a Beaches or Sandals vacation we do have an affiliate link to offer you to book through – HERE.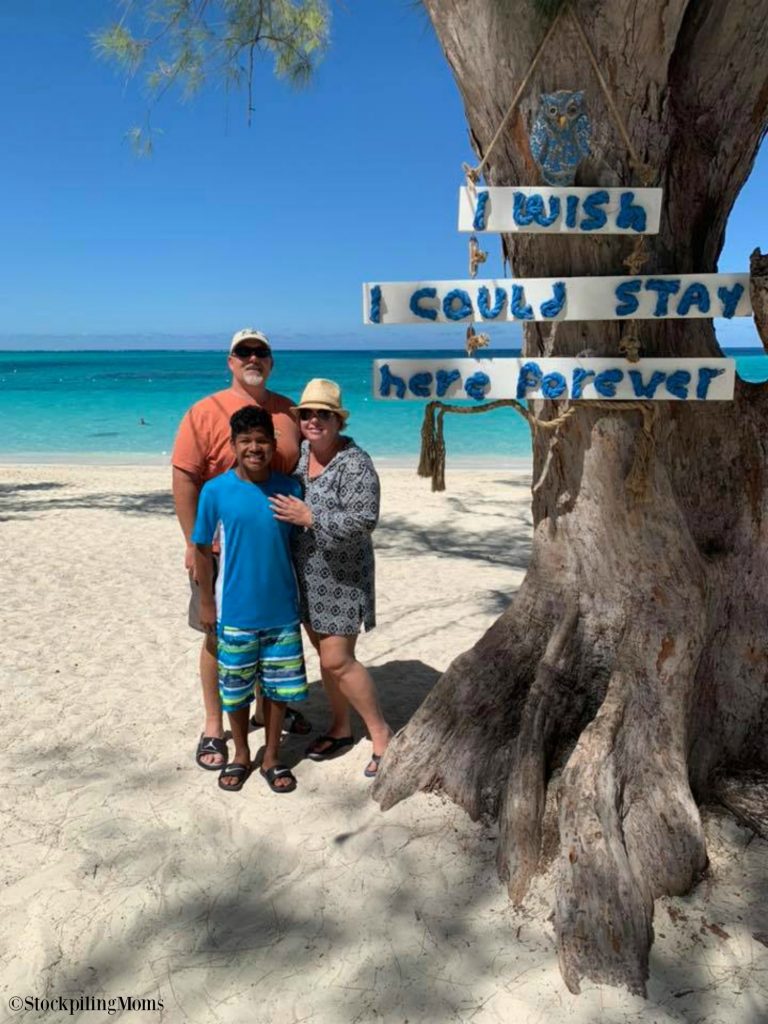 Be sure to read my post 10 Reasons Why You Should Book a Trip to Beaches Turks and Caicos All Inclusive Resort.
Disclosure: We were invited to 2018 Social Media On The Sand where we were provided our stay at Beaches Resorts. All opinions are 100% our own.
Travel Posts:
The Best Way To See The Hawaiian Islands
10 Things You Must Do When You Are In Memphis, TN
Why you should take your teen on a trip every year
How To Create The Best Summer Vacation With Kids
Why You Should Take A Road Trip to Berea, KY
70 Things To Do In The Cincinnati Area
Stockpiling Moms can be found in all your favorite places. Hop on over to Instagram and follow the fun. We love posting memes, family fun, travel, and whatever we are feeling that day. Pinterest is also an amazing place to visit Stockpiling Moms. This is where you can pin all your favorite articles from our Food, Travel & Lifestyle Blog.
Melissa is a football and soccer mom who has been married to her best friend for 24 years. She loves sharing recipes, travel reviews and tips that focus on helping busy families make memories.