Best Places to Find Travel Deals
Traveling is one thing we absolutely love to do! Sharing our Best Places to Find Travel Deals with you is just one more way we can help you make a vacation dream come true. These sites are great for comparing prices, and for making the most of your vacation savings fund!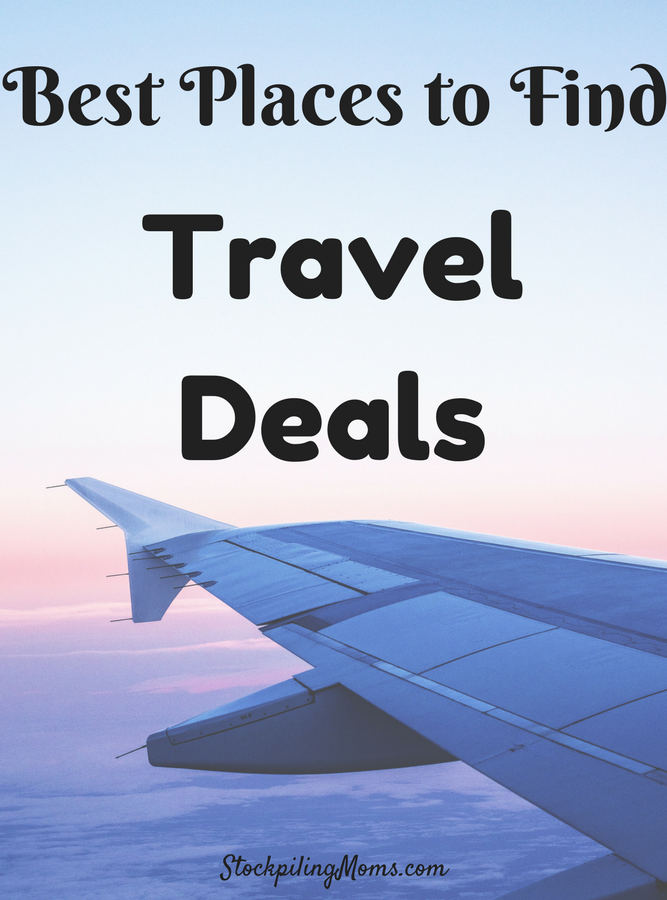 Best Places to Find Travel Deals
We have used all of these places to find travel deals at some point or another in our travel journeys. They are all great choices and can bring about various deals. Whether you are looking for a budget rental vehicle or a great room for the week, these places will help you find the right prices for your budget.
Groupon: This site has long been a favorite for snagging deals on restaurants, local activities, and even clothing. What I recently discovered is their prices on all-inclusive travel are amazing. There are many times you find both domestic and international vacation packages at up to 50% off regular retail prices. Just make sure to read all of the fine print to make sure the travel dates fit into your agenda.
Priceline: If you are taking a last-minute trip, Priceline is usually my go-to choose for booking. You can name your own price but remember that you don't get to pick the hotel, so be sure you set your parameters properly. We love using them for flights, as well as for booking hotels when applicable.
Thrifty Car Rentals: One of the best things we discovered was Thrifty Car Rentals. They offer some of the best prices available for short-term vehicle rentals. I also love that they offer a full range of choices and not just the compact car options. You will need a credit card for deposit purposes, but they release funds shortly after you return the vehicle.
Endless Vacation Rentals: If you are looking for more of a condominium or all-inclusive resort, this is a great site to check out vacation rentals. They are great for prices on homes for rent, as well as for those resorts that offer tons of amenities.
Your local travel agent: One of the things that you may not expect, is that your local travel agent can offer you the best deals on vacations. They really do have the ins and outs of locations that you may want to visit. You'll not only get a great deal, but you'll have someone working for you to find the best places to stay, activities, and more.
These are perfect for helping you find the best travel deals available. You'll love being able to save money while also having fun with your family!
More Travel Tips:
Tips for Saving Money on Food at Disney World
Stress-Free Vacation Packing Tips
Walt Disney World Packing List
Melissa is a football and soccer mom who has been married to her best friend for 24 years. She loves sharing recipes, travel reviews and tips that focus on helping busy families make memories.