Best At Home Gym Equipment to Own
Exercise is a huge part of getting healthy. So, I am sharing this list of Best at Home Gym Equipment to Own! Making exercise a bit easier to manage is a must. We have to stay motivated, and we need to keep the budget low to manage all of those new clothes we want when we lose a few inches. This list includes my favorite options that fit easily into any budget!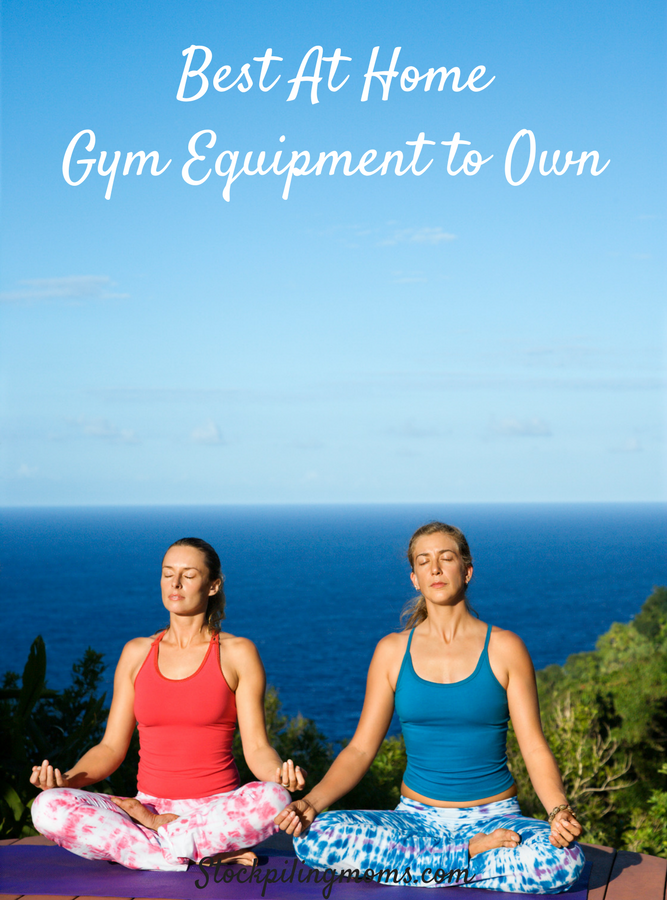 Best At-Home Gym Equipment to Own
Resistance Bands: One of the first things I always tell people to invest in for at home gym equipment is to grab resistance bands. These take up little to no space in your home, and they are inexpensive. You use your own body weight as resistance, and you can build strength, and yes, even muscle, in the process.
Treadmill: Of course, the classic standby is a great multi-functional treadmill. You can find them as low in price as $100 up to the $3000 range. Depending on your needs, a lower cost treadmill will do everything you need to get started exercising at home. This really is about convenience and being able to walk any time of day or in any weather. Alternately, you can take a walk outside for less money with great results.
Yoga Mats: I already love taking yoga classes but know that some prefer to do this at home or a combination of both. There are multiple options for yoga videos and online programs that are ideal for helping you get started. Having a few non-slip yoga mats on hand will help you if you plan to do actual yoga but are also great for doing any floor exercise at home! I actually love the Weight Watchers Yoga Starter Kit video program.
Exercise Videos: One of my all-time favorites is the Richard Simmons Sweatin to the Oldies routines! They are so much fun, affordable, and definitely have options for all body types and skill levels. If you prefer, you can also stream tons of varied exercise routines on YouTube and Amazon Prime.
T-Tapp Exercise Program: Is a fascia exercise program created by exercise physiologist Teresa Tapp. It involves specific movements, designed to activate muscles, and is very effective at lengthening and strengthening muscle and bones, lowering blood sugar, balancing hormones, cinching in the core, reducing inflammation, detoxing, and losing 1 to 2 sizes in a single month with only 15 minutes of workout. You only do it 3-4 times a week for 15 minutes, following the DVD or online instructions at home. There is no equipment needed to do T-Tapp. I recently received this system as I have been suffering with Plantar Fasciitis so I am hopeful that this system will help me.
T-Tapp's unique sequence of comprehensive, compound muscle movements work the muscles layer by layer, from the inside out, to cinch, tighten, and tone them and burn fat better. By doing Teresa's signature 15-minute workoutyou can lose a clothing size–in a month, flatten your belly without doing a single crunch, develop strength and improve bone density, build sleek muscles and improve posture and lower blood pressure and cholesterol. The workout is safe for those with shoulder, hip, knee, neck, concerns, and is also effective for those with conditions such as arthritis, fibromyalgia, lupus, chronic fatigue syndrome. With T-Tapp you're building a better body–inside and out.
More Health Tips:
3 Step Walking Exercise Plan for Women
Tips for Making Time to Exercise
Melissa is a football and soccer mom who has been married to her best friend for 24 years. She loves sharing recipes, travel reviews and tips that focus on helping busy families make memories.