Easy Resurrection Rolls for Easter Morning
One of the traditions in our home is that I make Resurrection Rolls for Easter Morning. This is something that is symbolic of the true meaning of Easter. They are so easy to make and taste delicious!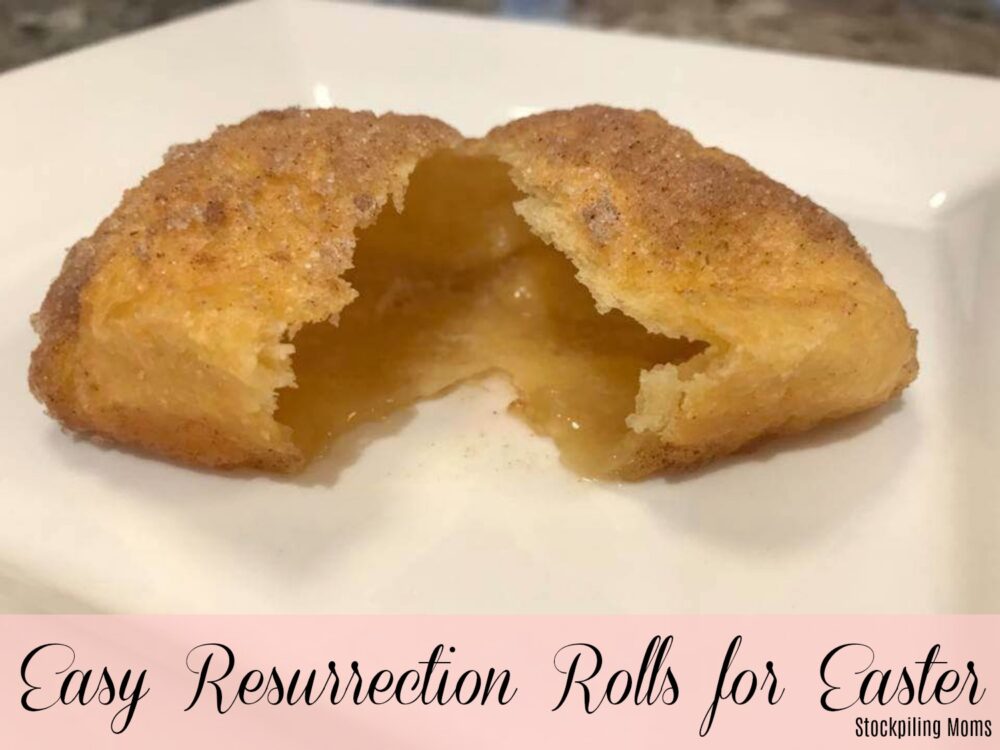 Easy Resurrection Rolls for Easter Morning:
Each ingredient in these Resurrection Rolls represents an important part of the resurrection story. The marshmallow that is placed inside represents Jesus. The melted butter represents oils used to prepare Jesus body for burial. The cinnamon and sugar represents the spices used in the burial process. The roll represents the cloth places on his body and finally the oven is the tomb.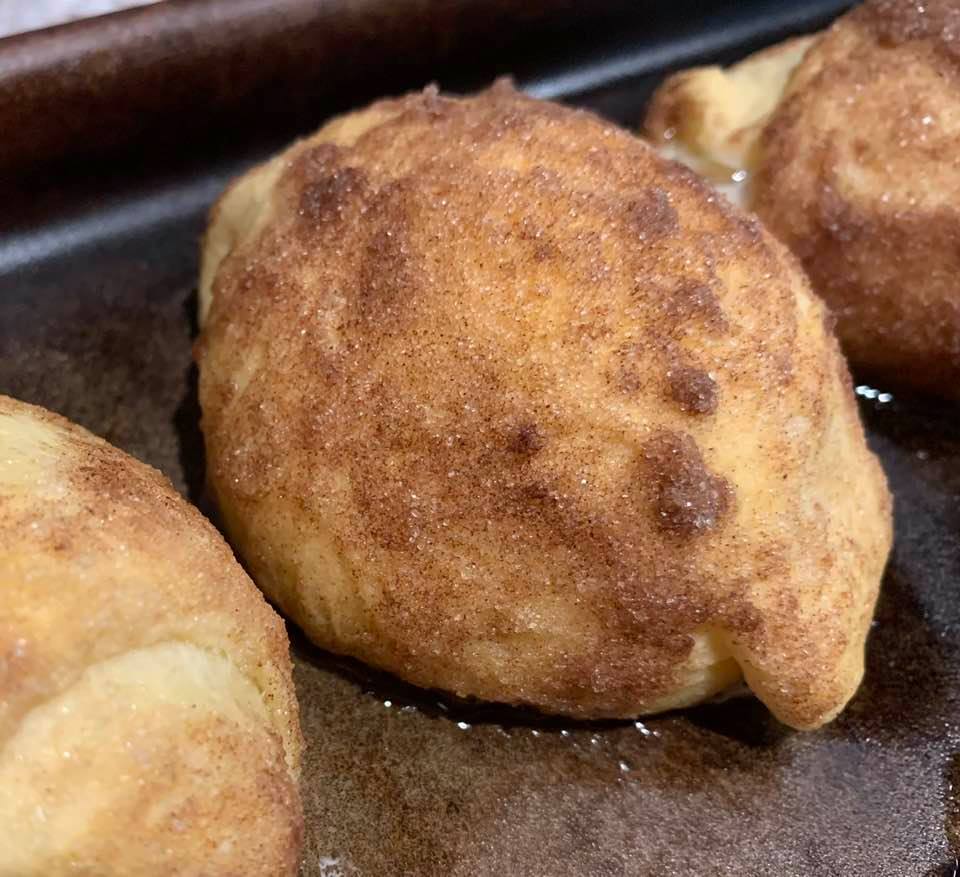 When the rolls bake the marshmallow disappears and the rolls become hollow. It represents Jesus tomb on Easter morning. When you break them open they are empty inside. Not only are they delicious, but they teach the real reason why we celebrate Easter.
This is a great visual for little ones. For Christians, Easter is not about the Easter bunny, or Easter baskets but about Christ and how he was resurrected after being crucified.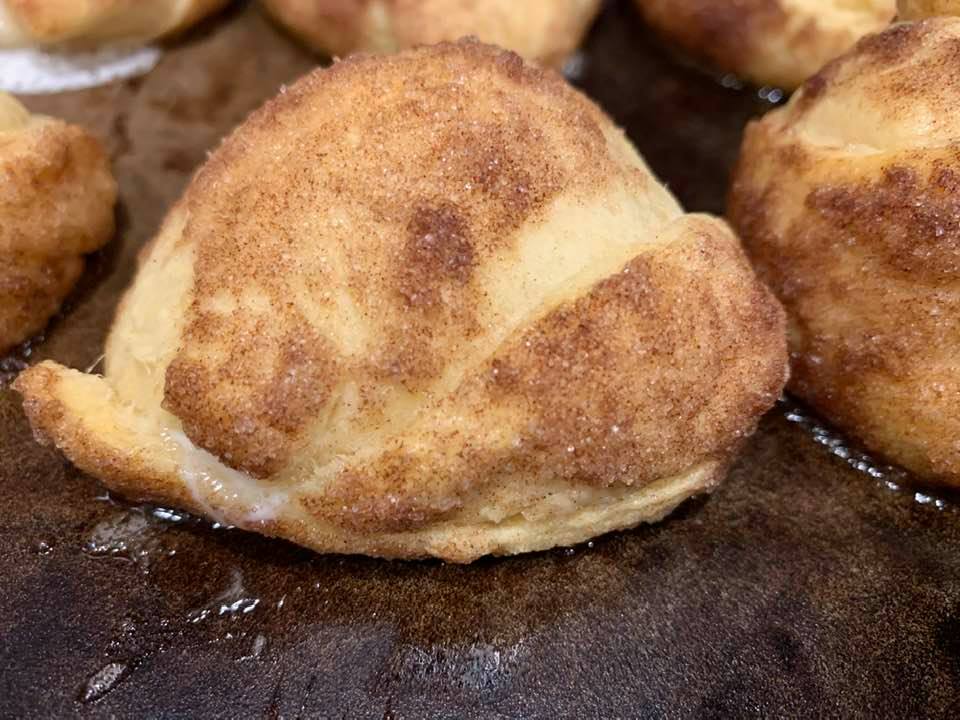 This is a tradition that started at our church many years ago. Once we moved from that church to Berea I continued the tradition by making the Resurrection Rolls at home before we go to church. Now that my son knows the story we still continue this tradition.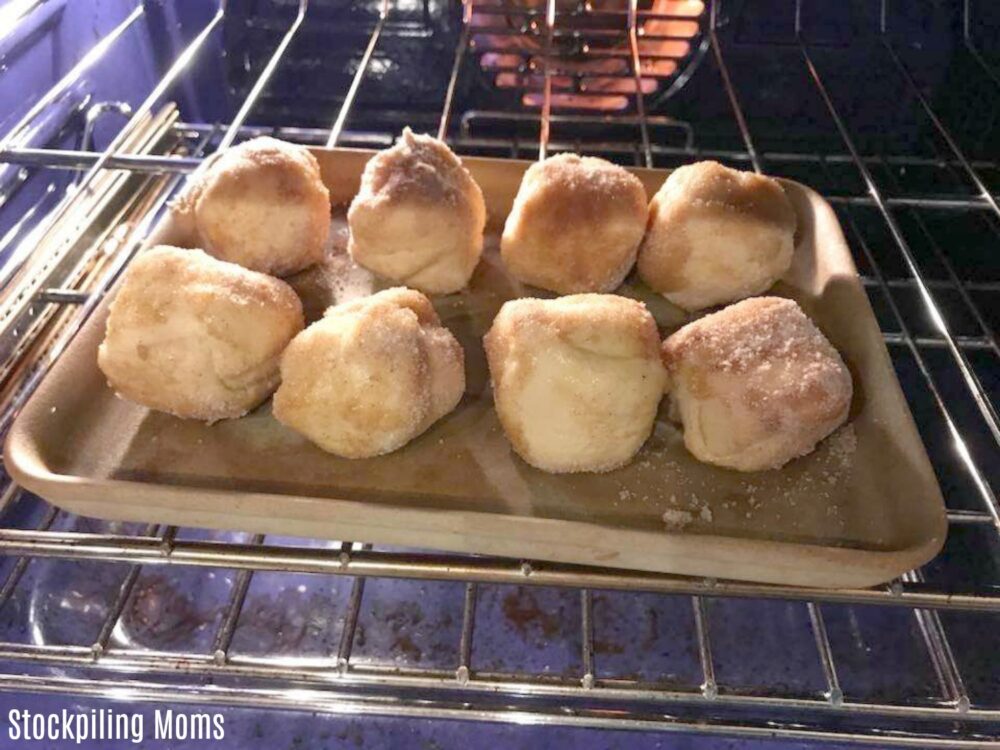 Resurrection Rolls
Easy Resurrection Rolls for Easter Morning
Print Recipe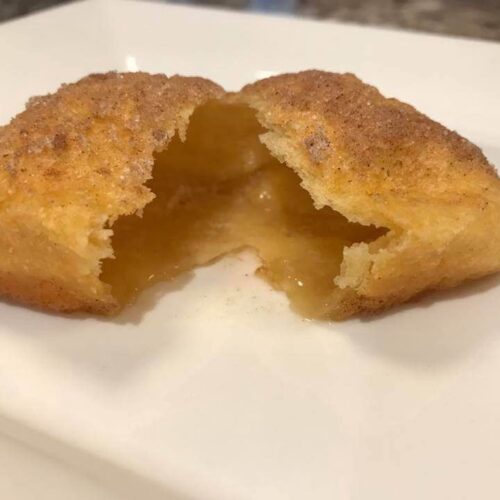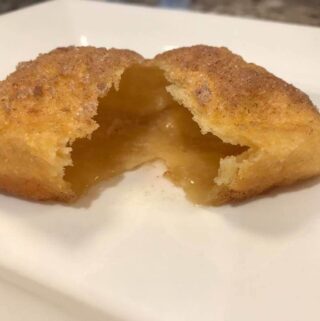 Ingredients
1

can

refrigerated crescent rolls

8

large

marshmallows

3

TBSP

butter, melted

1/4

cup

granulated sugar

1

TBSP

ground cinnamon
Instructions
Preheat oven to 400 degrees F.

Lightly grease a baking sheet.

Separate crescent rolls into individual triangles.

In a small bowl, mix together cinnamon and sugar.

Place marshmallow into the center of a dough triangle. Carefully wrap the dough around the marshmallow. Pinch the seams together tightly to seal in marshmallow. This is very important.

Dip the roll into melted butter, then roll in sugar mixture.


Bake in a preheated oven 15 minutes or until golden brown.
Start by reading John 19: 38-42 with your children. As you go through this recipe share with them that the marshmallow is representing Jesus. It is pure because Jesus was without sin when he died for us.
Read Romans 5:8
When you unroll the crescent rolls and separate each section explain that this is representing the cloth and linen that Jesus head and body was wrapped in when prepared for burial.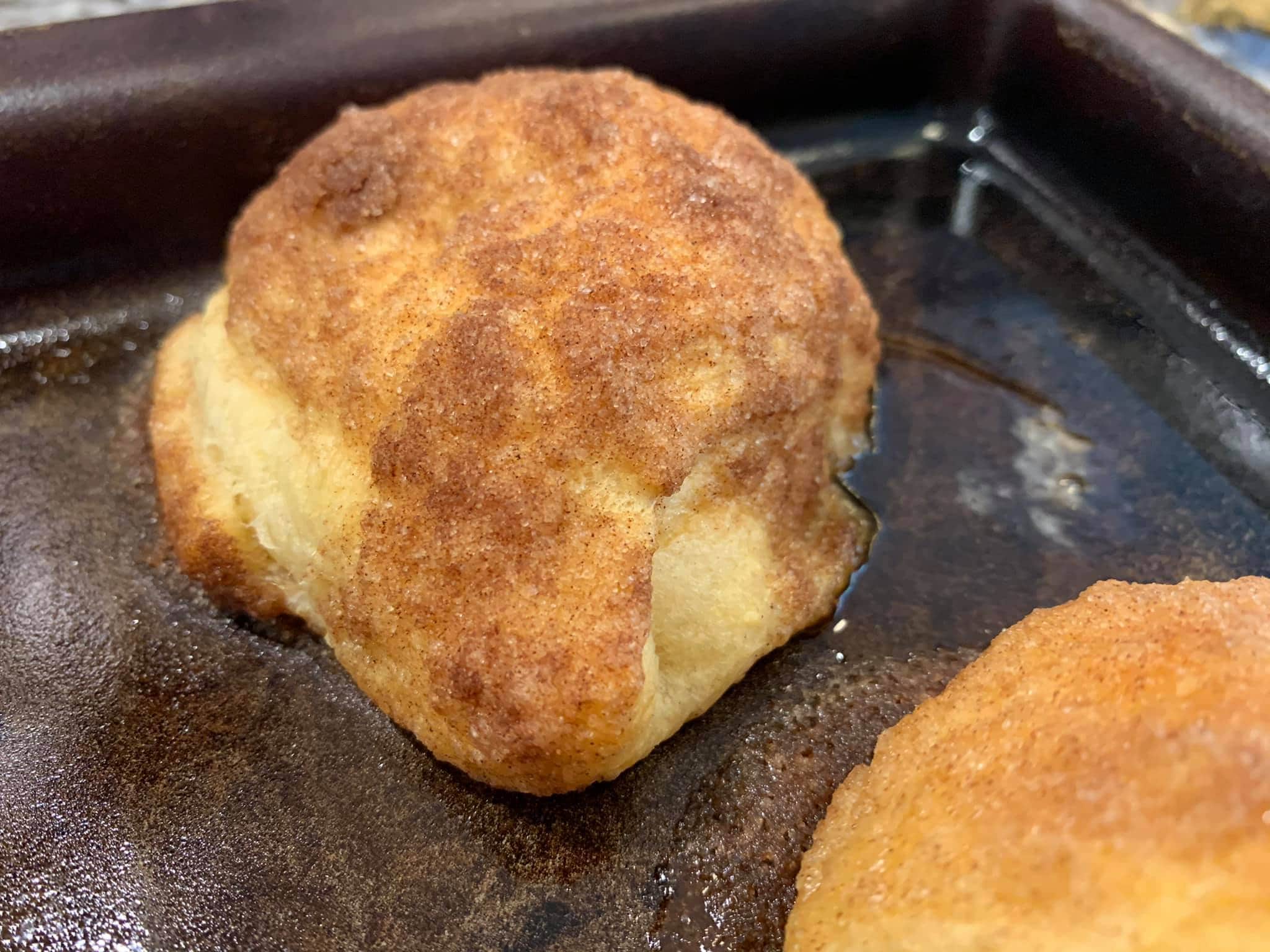 Wrap the marshmallow in the crescent roll dough, making sure to pinch the dough together securely on the sides. I often like to double the crescent roll dough and use 2 sections per marshmallow to be sure that the marshmallow doesn't ooze out when I bake them. Another trick is to place them in a muffin tin instead of on a baking sheet.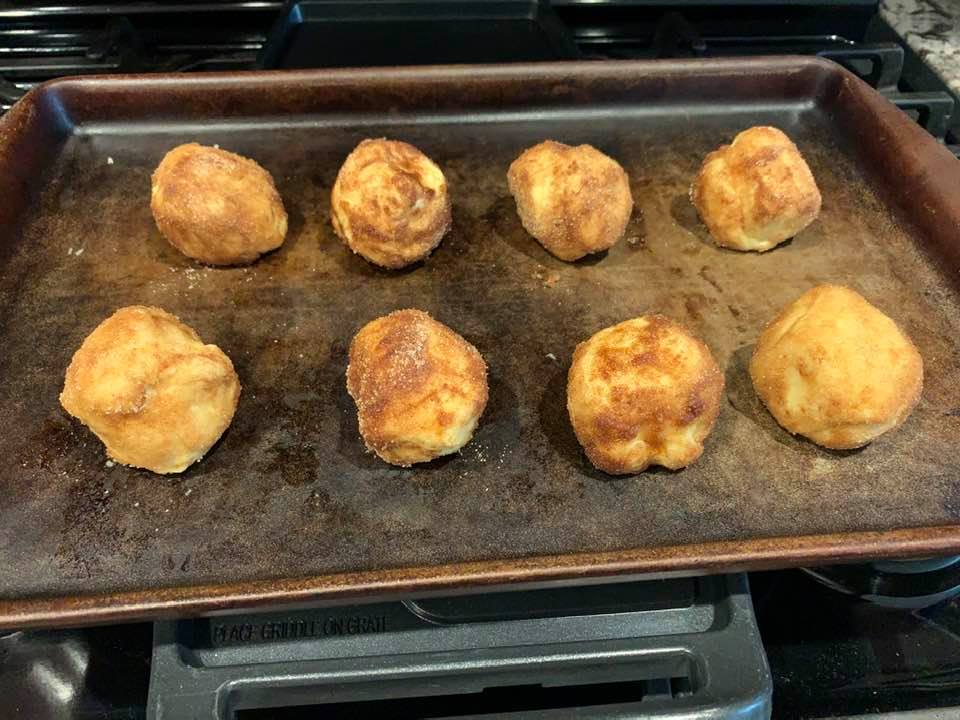 Now you will roll in the melted butter. This symbolizes the embalming oils that they used to prepare Jesus body for burial. Finally roll in the cinnamon & sugar mixture. This is representing the spices used to prepare Jesus body for burial.
Place the rolls in the oven. This symbolizes the tomb and bake for 10-12 minutes or until golden brown.
Read Ephesians 1:7 and John 3:16 while the rolls bake.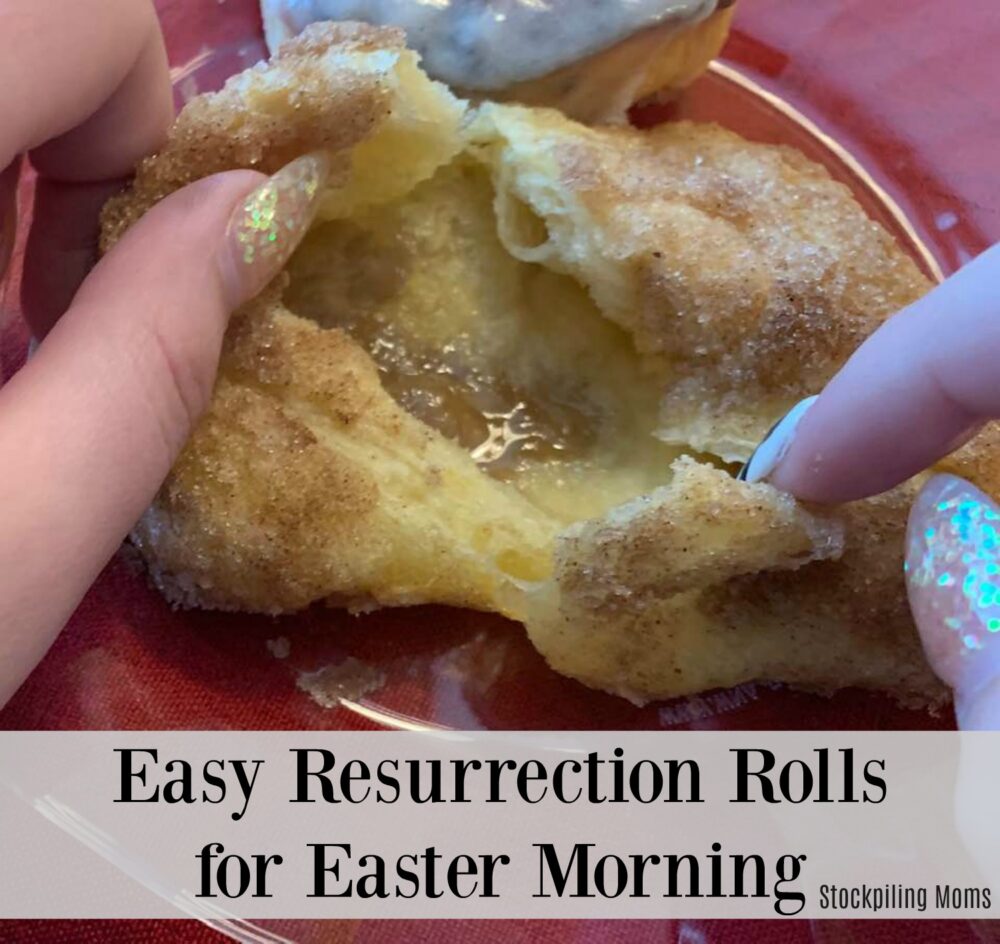 Once the rolls are done and you feel they have cooled enough to touch give one to each of your children and allow them to open and see what has occurred during the cooking process. What you fill find is that the marshmallow will have disappeared. This shows how Jesus has been resurrected.
We hope you enjoy making these delicious and easy to prepare Resurrection Rolls for Easter Morning. They are a tradition that my family loves and is so meaningful.
Easter Recipes:
Crockpot Easter Candy Crack Recipe
Easter Sweet n' Salty Munchies
How to Make Ham in the Slow Cooker
Melissa is a football and soccer mom who has been married to her best friend for 24 years. She loves sharing recipes, travel reviews and tips that focus on helping busy families make memories.