Strategic Cashier Selection
We always talk about Strategic Coupon Use however I think just as important is Strategic Cashier Selection.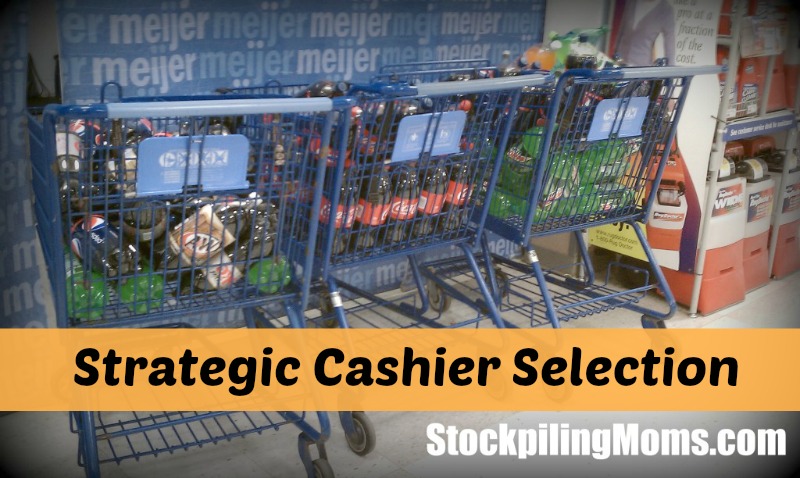 I am going to be honest that my target cashier is the high school aged, male cashier. Why? Because I normally get the best service. #1 He doesn't complain about how many coupons that I use. #2 He doesn't mind if a coupon beeps and will manually enter it. #3 He loves to see how much I save. #4 He smiles and enjoys the checkout process with ME and #5 He doesn't mind if I break my order into multiple transactions.
If there is not a high school aged male cashier, then my second choice is a high school aged female cashier. Usually just as friendly but maybe doesn't enjoy the checkout process with ME as much as the male does.
Who DO I NOT like to check out with is the 50–60-year-old female cashier? I "typically" avoid that cashier's lane at all costs. Even if that means that I will have to wait in line for another cashier. At all costs I avoid that type of cashier. In addition, I do not like to check out with the 50–60-year-old male cashier.
Normally these cashiers are not friendly, I find they often times tell me a coupon is not valid before even trying to scan it and they gruff and grumble under their breaths often times saying that "I am stealing" from the store. In "general" they are typically not a pleasure to check out with and therefore I personally make the decision to avoid them at all costs (even if that means I wait longer to check out).
In addition, I personally chose to NOT use a self-checkout lane. When using coupons, I find that it takes on average 3 times as long to checkout at the self-checkout because the coupons will have to be manually accepted by the self-checkout cashier. I have tried it on several occasions and to me it is not worth the time or effort.
In addition I personally do not use the express lane when I am using coupons unless there is literally no one in the store and I have less than 15 items. Because of the time it takes to checkout I find that the express lane cashier is in a HUGE rush to get me in and out and therefore doesn't take the time necessary to make sure all the coupons scan appropriately.
Well here you have what I consider to be a KEY to stockpiling success. Strategic Cashier Selection! Do you strategically select your cashier?
Please do not take offense if you are a cashier ages 50-60 years of age. This is just my opinion as a consumer.
Melissa is a football and soccer mom who has been married to her best friend for 24 years. She loves sharing recipes, travel reviews and tips that focus on helping busy families make memories.