Stockpiling Success at Candy Cane Lane
Stockpiling Success at Candy Cane Lane. This year I was asked to be the Candy Cane Lane Chairperson at my son's school for the PTO. Candy Cane Lane is the name for our Holiday Shoppe where the kids come in and buy for their families. This is a huge fundraiser for our PTO.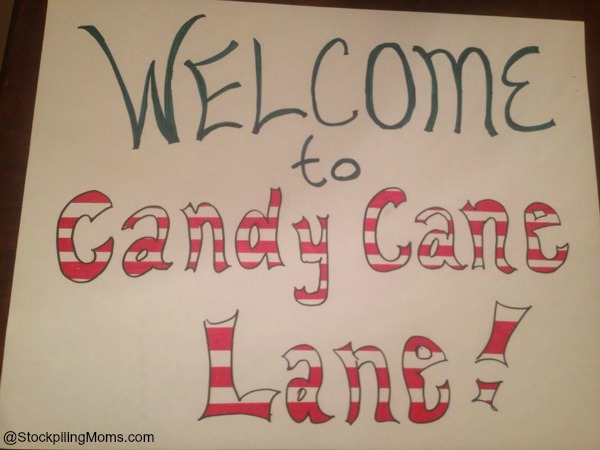 I really did not have time to be the chairperson with the blog and everything else in life that I do but I just couldn't say no. For one reason, I wanted to volunteer at my son's school, several of my friends are PTO officers and I wanted to help them and of course the final reason is because I wanted to see how I could put my frugal shopping skills to use and raise money for our PTO/School.
Stockpiling Success at Candy Cane Lane:
I decided to strategically use coupons and get as many clearances finds as I could. My goal was to purchase 5,000 items for $3000.00. I did not want to use a company to provide the items because I wanted to cut out the middleman and really bring the profit margin up. By hand purchasing all 5,000 items I was able to come in right at budget as far as expenses. My other goals were to provide useful and affordable items for the children and families. With the economy being so sad I wanted the majority of the items to cost $1 – $2 with some ranging up to but no more than $5.
I knew that if the items sold, we would be able to make our money back plus a profit. So, I spent countless hours shopping, finding the deals and bargain shopping. I was able to meet my goal of purchasing 5,000 items for $3000.00. Some great finds were at sidewalk sales this fall where I picked up items for $.30 each. Other great finds were strategically matching the $1.00/1 energizer flashlight coupon at Kroger and purchasing 80 flashlights for $.19 each. I worked hard collecting the items and luckily my dear hubby "allowed" me to take over most of his garage where I stored them until time for Candy Cane Lane. I didn't have to worry about the heat of the summer or the cold winter because I stored them from September-December.
In the end we were able to sell 4,500 items and make a profit of approximately $3000.00! All of the hard work, blood, sweat and tears paid off 🙂 We have some inventory to start with next year and I learned a lot in the process. Of course, the event would not have been the success it was with items alone and I am so thankful for each and every parent that gave up their time to help work the event.
Shelley and I fully believe that you can stockpile in every area of your life. No matter what you are doing or what your goal is you can have true stockpiling success wherever you turn. I wanted to share this with you so that you can see how beneficial stockpiling is in EVERY area of your life.
STOCKPILING 101
Hop on over to Instagram and follow the fun! We love posting memes, family fun, travel, and whatever we are feeling that day! Pinterest is also an amazing place to visit Stockpiling Moms. This is where you can pin all your favorite articles from our Food, Travel & Lifestyle Blog!
Melissa is a football and soccer mom who has been married to her best friend for 24 years. She loves sharing recipes, travel reviews and tips that focus on helping busy families make memories.