Is Star Wars Rise of the Resistance Worth the Hype?
Is Star Wars Rise of the Resistance Worth the Hype? One word. YES. If you are a Star Wars fanatic and honestly even if you are not you are going to be amazed and in awe of this new attraction. I had the opportunity to ride Star Wars Rise of the Resistance and the only way to describe it is mind blowing. My family wanted too immediately do it again!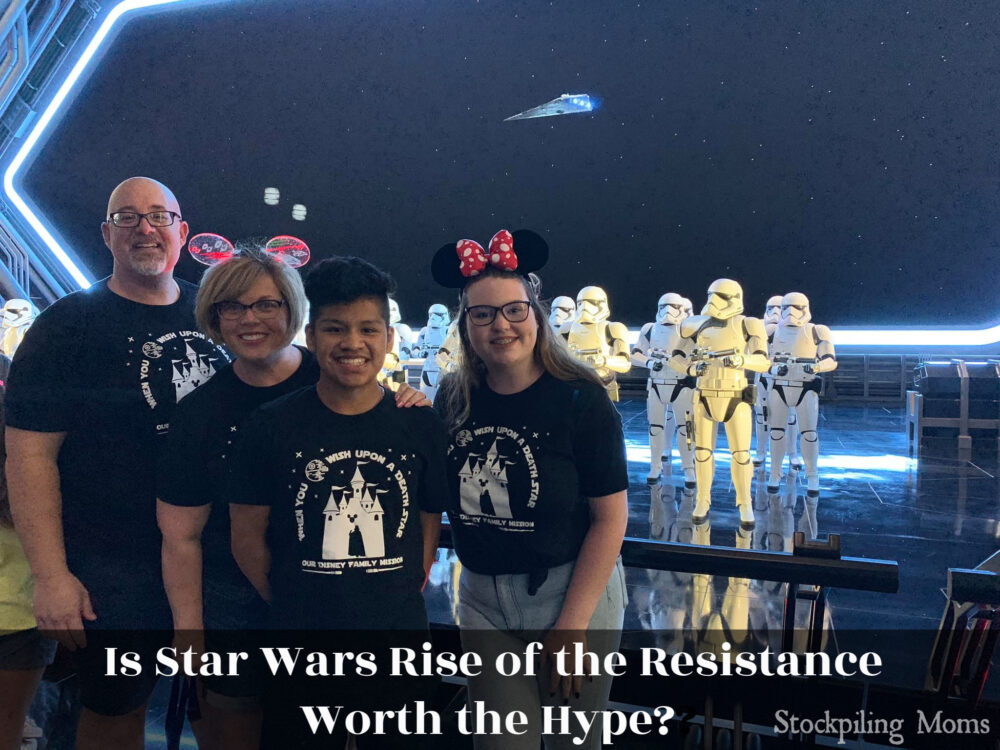 Is Star Wars Rise of the Resistance Worth the Hype?
Visiting Walt Disney World's Star Wars Galaxy's Edge is like being transported into a land that is far, far away. As you enter the new land it will literally blow your mind. It is like being in the movie. I can't really describe it other than it is OUT OF THIS WORLD.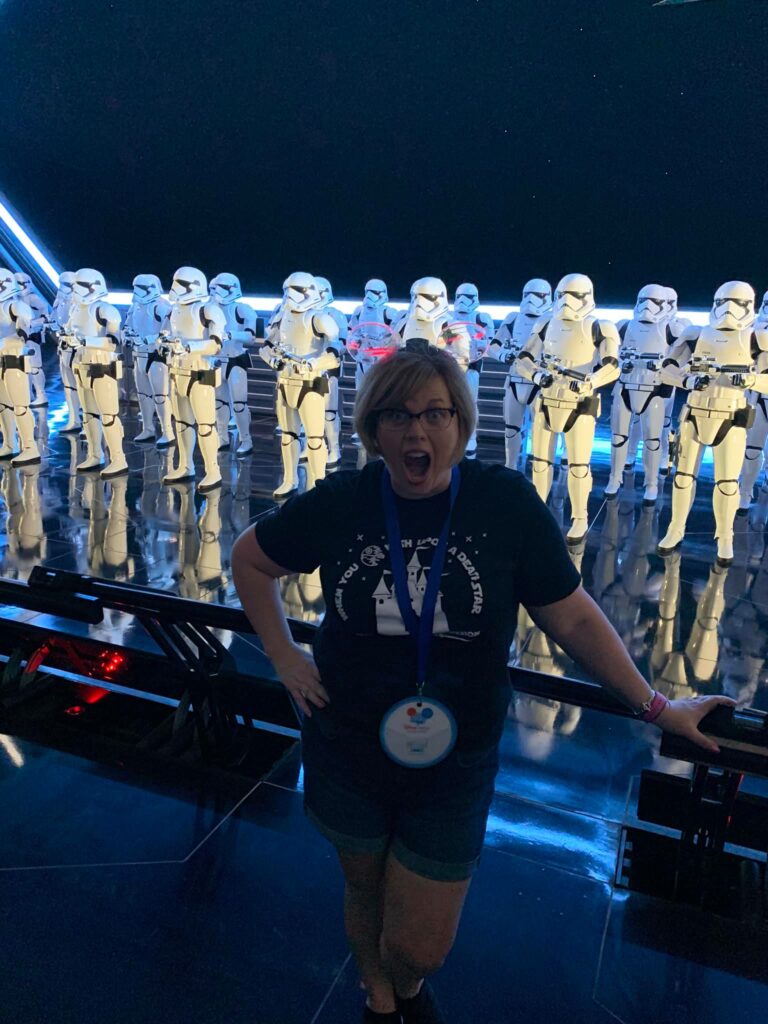 Now, how do you ride it? This is the tricky part.
Currently the only way to ride it is by joining a boarding group the morning you would like to try to ride it. You can NOT get a fast pass at this time, and you cannot join a boarding group in advance. So how do you join a boarding group?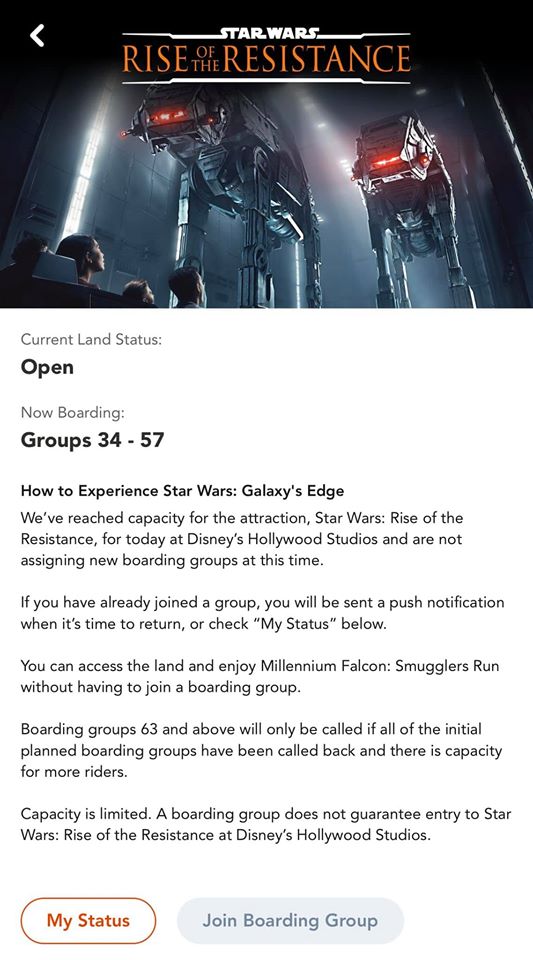 Tips for How to Join a Boarding Group:
Go early. I mean at 6:00 am if Disney Hollywood Studios opens at 8:00 am. You will get in line and then around 7:00 am they will allow you to scan your magic bands and enter the park. It will be like a rope drop at Magic Kingdom where you get in line prior to the park opening however no attractions are open.
Once your entire party has scanned into the park every person with the Disney app can attempt to join a boarding group when the park officially opens. So, if the park opens at 8:00 am you will want to start trying to board at 8:00 am on the dot. You can try at 7:59 am and continually refresh until it goes live, and the app allows you the chance to join a boarding group.
If you get an error message while you are trying to join a boarding group, take a screen shot of that and then keep trying to board. If you don't get into a boarding group, take the screenshot to the attendants at the attractions and see if there is anything, they can do for you. Also, if part of your party gets one time and part gets another the attendant can combine those for you in some cases.
If you are lucky enough to join a boarding group, you will get a text with details throughout the day telling you what time you should expect to return back to the attraction to actually board. You do NOT wait around all day to ride. Yay! There are no lines until you actually come back for your boarding group! If you have a disability pass you can discuss it with the attendant at that time.
Capacity is limited for this attraction daily. A boarding group does not guarantee entry to Star Wars: Rise of the Resistance at Disney Hollywood Studios. There have been instances where there is down time with this attraction so just be prepared.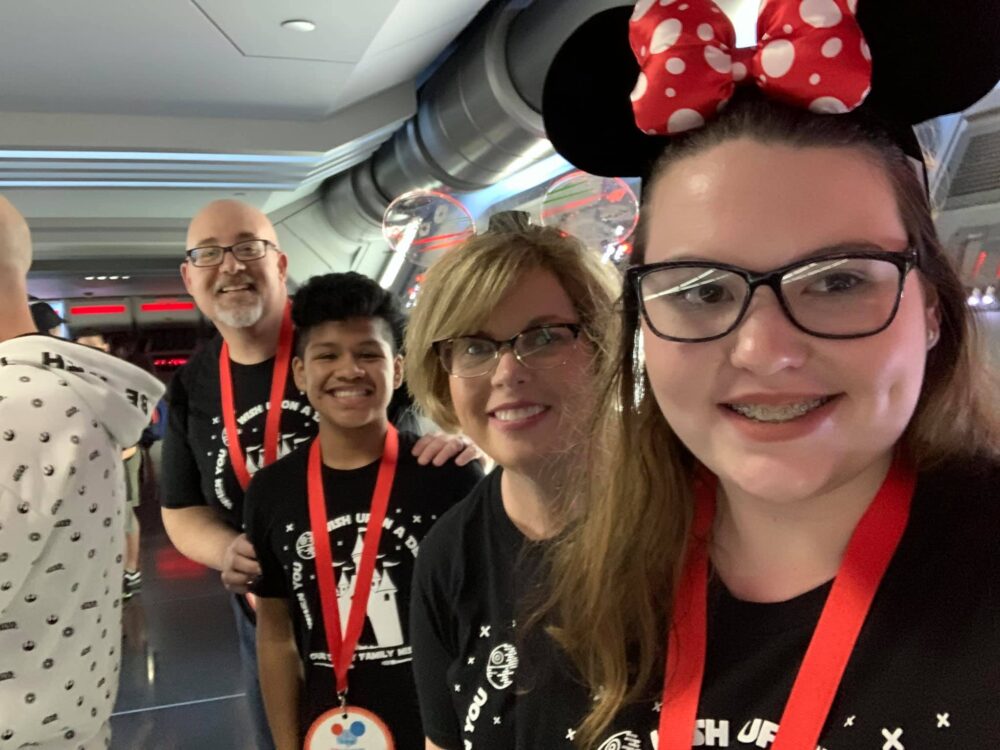 So, is it worth getting up and waiting just to try to get a boarding group? YES. It is EPIC! My advice is to just make a fun time of it. Several things to note. Transportation may not be available from your hotel to Disney Hollywood Studios since this is much earlier than the park opens. Be sure to check and if not, I would arrange for an UBER or LYFT.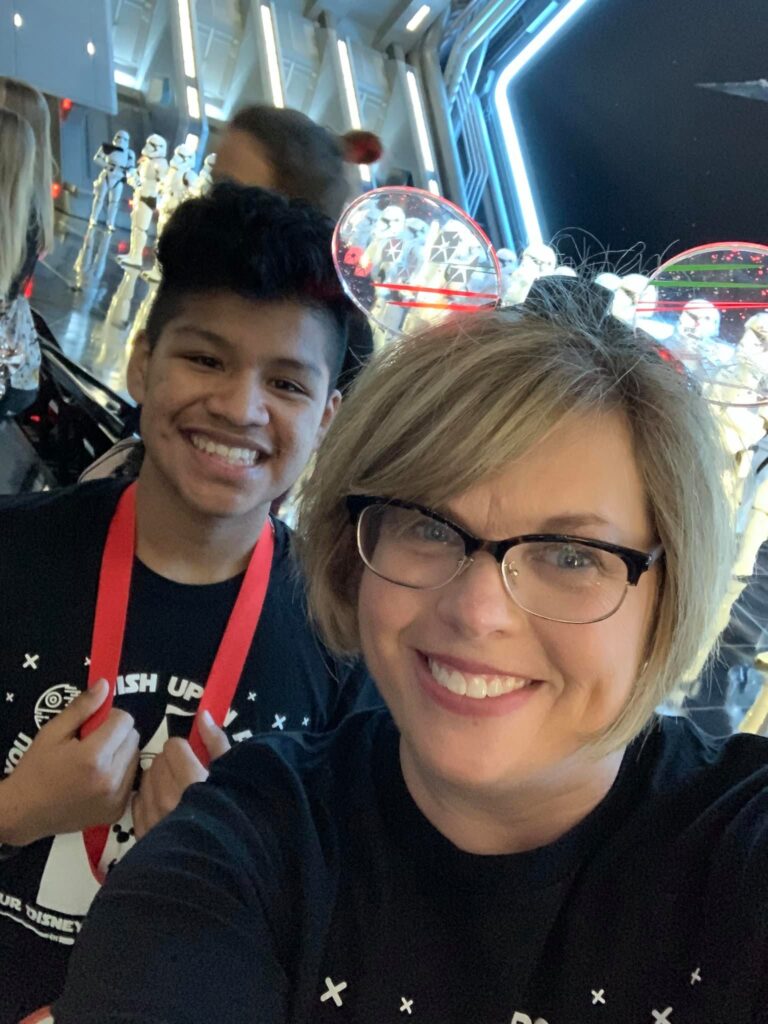 Our shirts were provided by Celebration Shirts
Pack a breakfast to eat on the go (or in line) and just enjoy the experience. It is going to be crazy, but the hype is part of the experience. If you get a boarding group that will determine your plan for the rest of the day. It you get an early boarding group you will want to stay at Disney Hollywood Studios. If you get a late boarding group, you could go and enjoy another park or even go back and take a nap.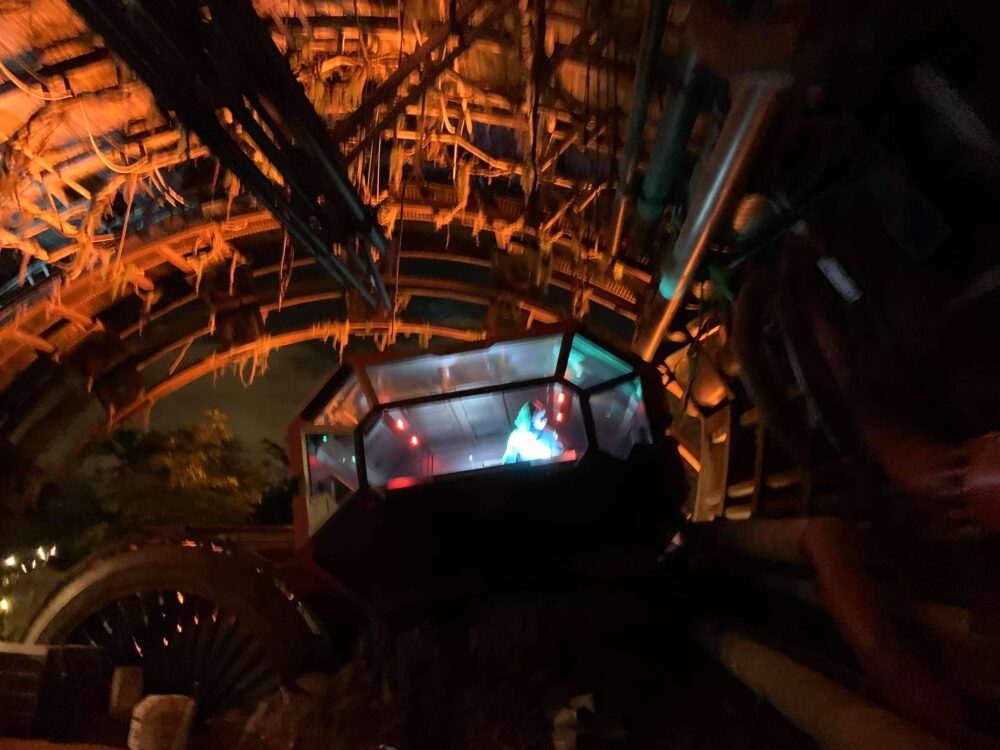 The best part is that you get updates throughout the day! I met people who waited in line at 6:00 am. and got a late boarding group that rode the ride at 7:00 pm. They told me that they got updates throughout the day and when it was about an hour util their boarding group they headed over to the park.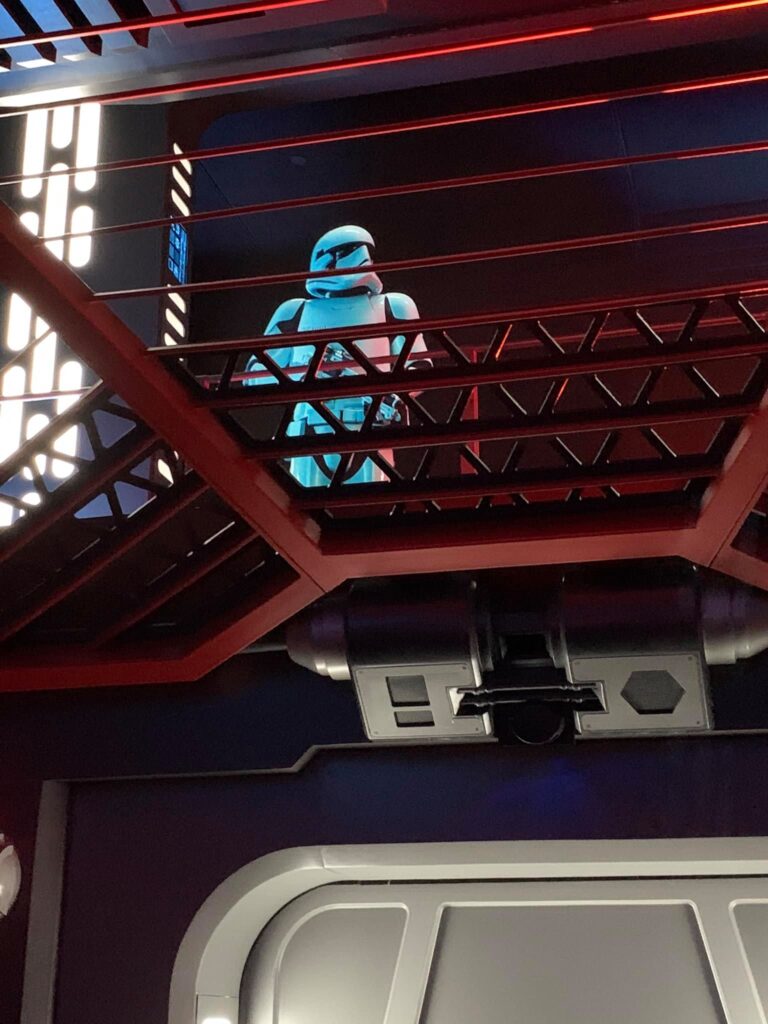 Right now, once you get into the park one benefit to arriving so early is that people are able to choose one attraction and get in line for it. So, for many they are riding Slinky Dog, Smugglers Run or Rock' n Roller Coaster and not having to use a fast pass. It gives you a jump start on your day because you are starting so early. Many people enjoy Star Wars Galaxies Edge and other choose to head to Toy Story Land.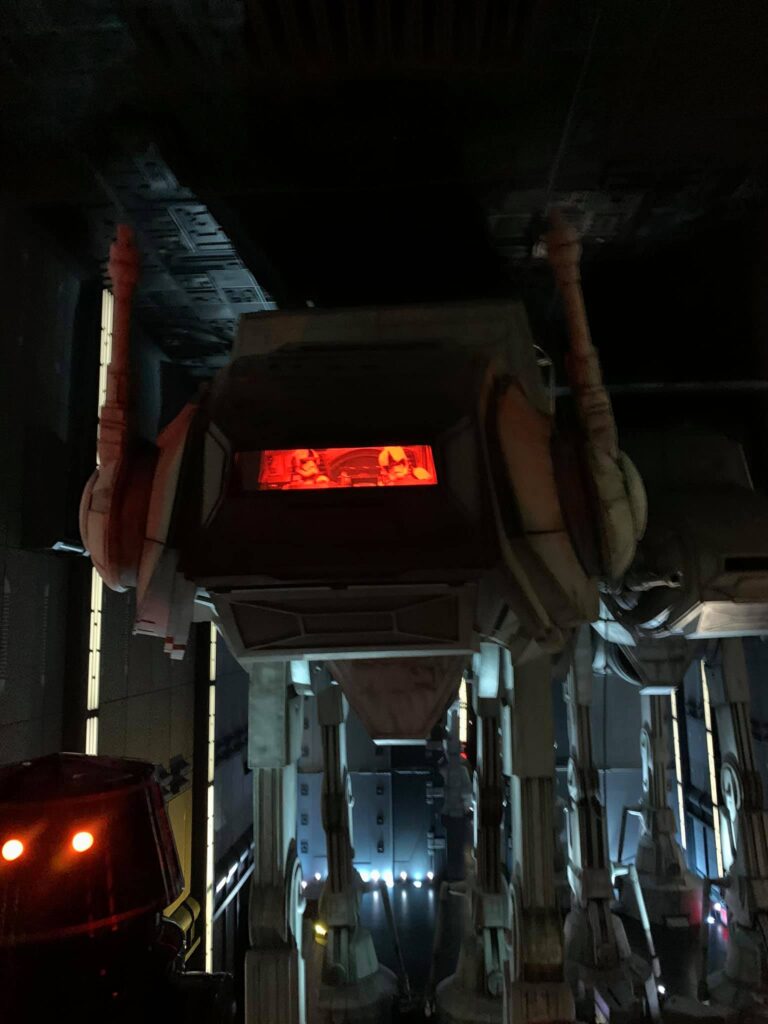 If you don't get into a boarding group there is nothing that can be done. So that means you do not get to ride Star Wars Rise of the Resistance. Once the boarding groups are gone, they will not add any more for that day. If that happens just enjoy the opportunity to ride something else without a fast pass. I would personally ride Smuggler's Run or Slinky Dog as those two have the longest wait times. Then I would head over to Haunted Mansion and Rock n Roller Coaster.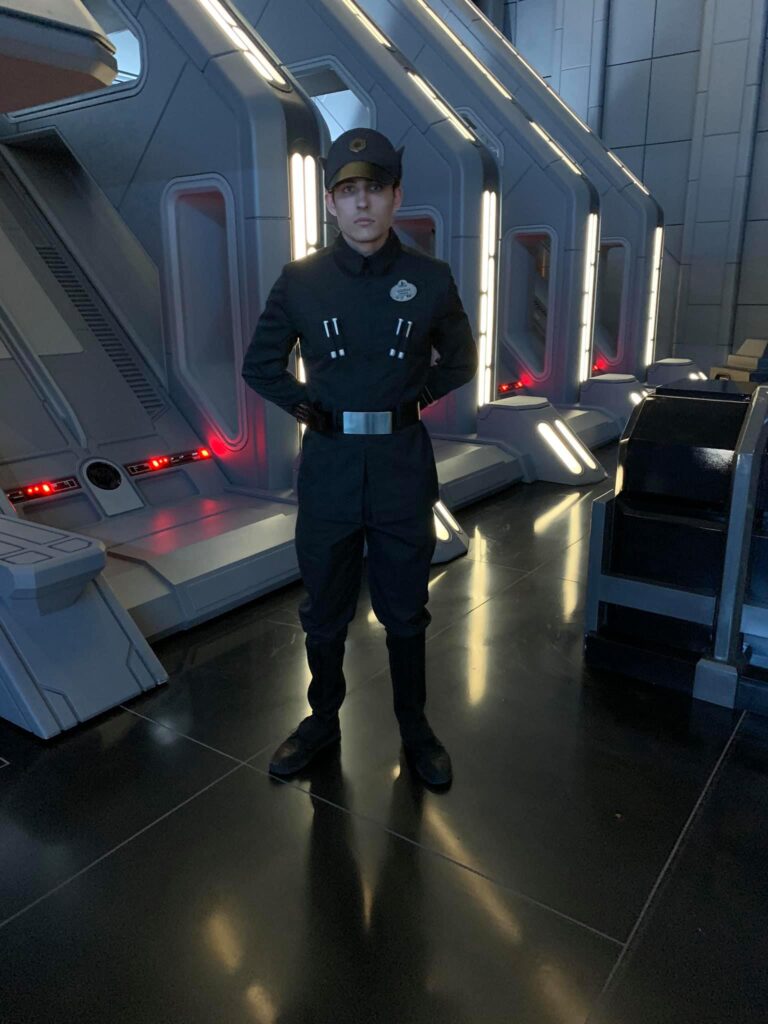 Whatever happens just enjoy this experience and if you get to ride Rise of the Resistance trust me it is WORTH the process. I am sure at some point this process with change and they will add a fast pass eventually but for now they are using the boarding group process. I have been told by many people not to get in line before 6:00 am but that is your choice. Tell me any tips that you may have. Have you enjoyed this attraction?
So, Is Star Wars Rise of the Resistance Worth the Hype? HECK YES!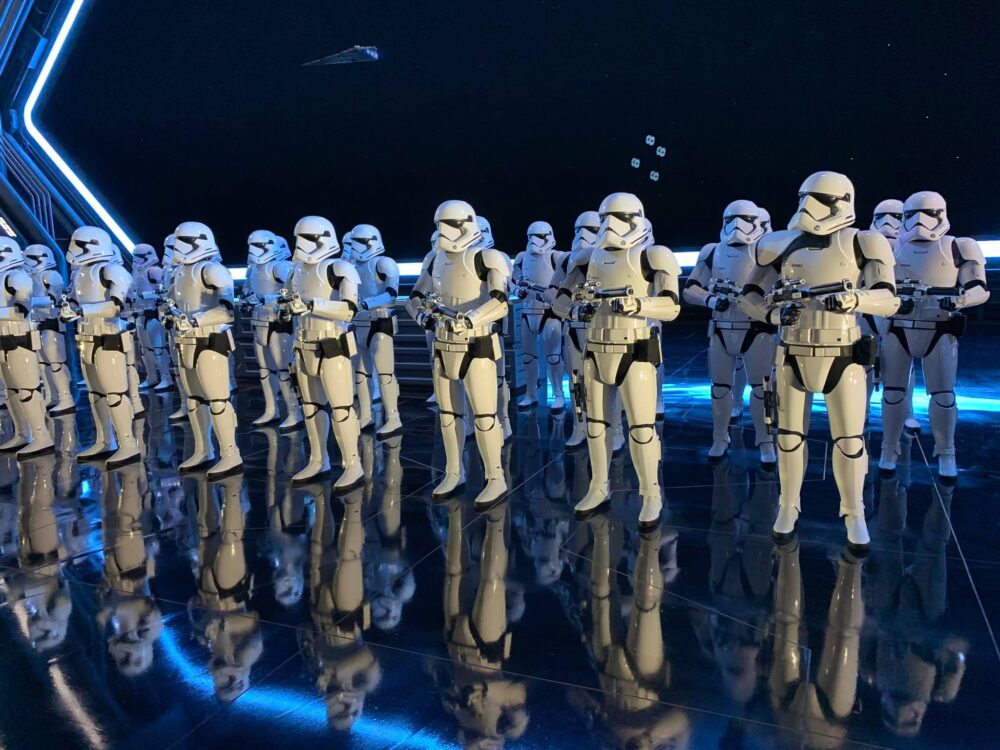 Posts You May Enjoy:
10 Reasons to Love a Disney Vacation
Can you eat gluten free on a Disney Cruise?
10 Reasons Why You Should Take Your Teen on a Disney Cruise
What to Pack for a Cruise Vacation
Disclosure: We were invited to experience the Star Wars Rise of the Resistance as part of the Disney Creator's Celebration 2020. It was an epic experience however all opinions are 100% our own.
Stockpiling Moms can be found in all your favorite places. Hop on over to Instagram and follow the fun. We love posting memes, family fun, travel, and whatever we are feeling that day. Pinterest is also an amazing place to visit Stockpiling Moms. This is where you can pin all your favorite articles from our Food, Travel & Lifestyle Blog.
Melissa is a football and soccer mom who has been married to her best friend for 24 years. She loves sharing recipes, travel reviews and tips that focus on helping busy families make memories.