Dreams Punta Cana Review – Dominican Republic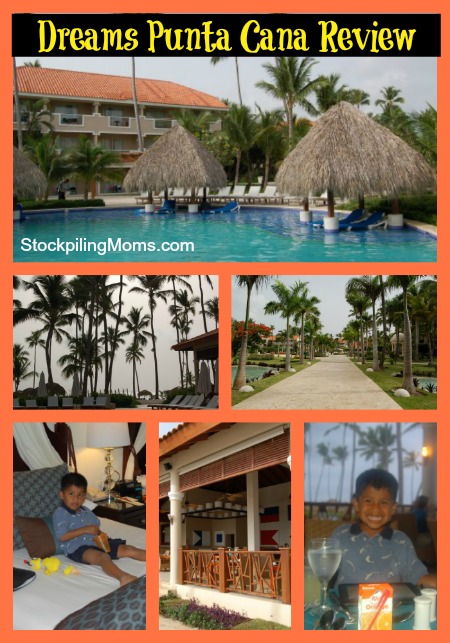 I wanted to share with you my Dreams Punta Cana Review – Dominican Republic. We are home from our first travels abroad since the birth of our son. I have several reservations about taking my son abroad but decided to go for it when we got a great deal on a 7-night all-inclusive stay at Dreams Punta Cana in the Dominican Republic.
Dreams Punta Cana Review – Dominican Republic:
We arrived at Punta Cana and like most third world countries the airport experience was typical. It was an open airport – meaning you land and then walk inside a thatched roof building to collect your luggage. The resort provided transportation but finding it was a little "hectic". There were people everywhere trying to get us to pay them for a ride or just simply begging for money. It reminded us of Guatemala, and we held Peyton tight and eventually found our arranged transportation and we were on our way.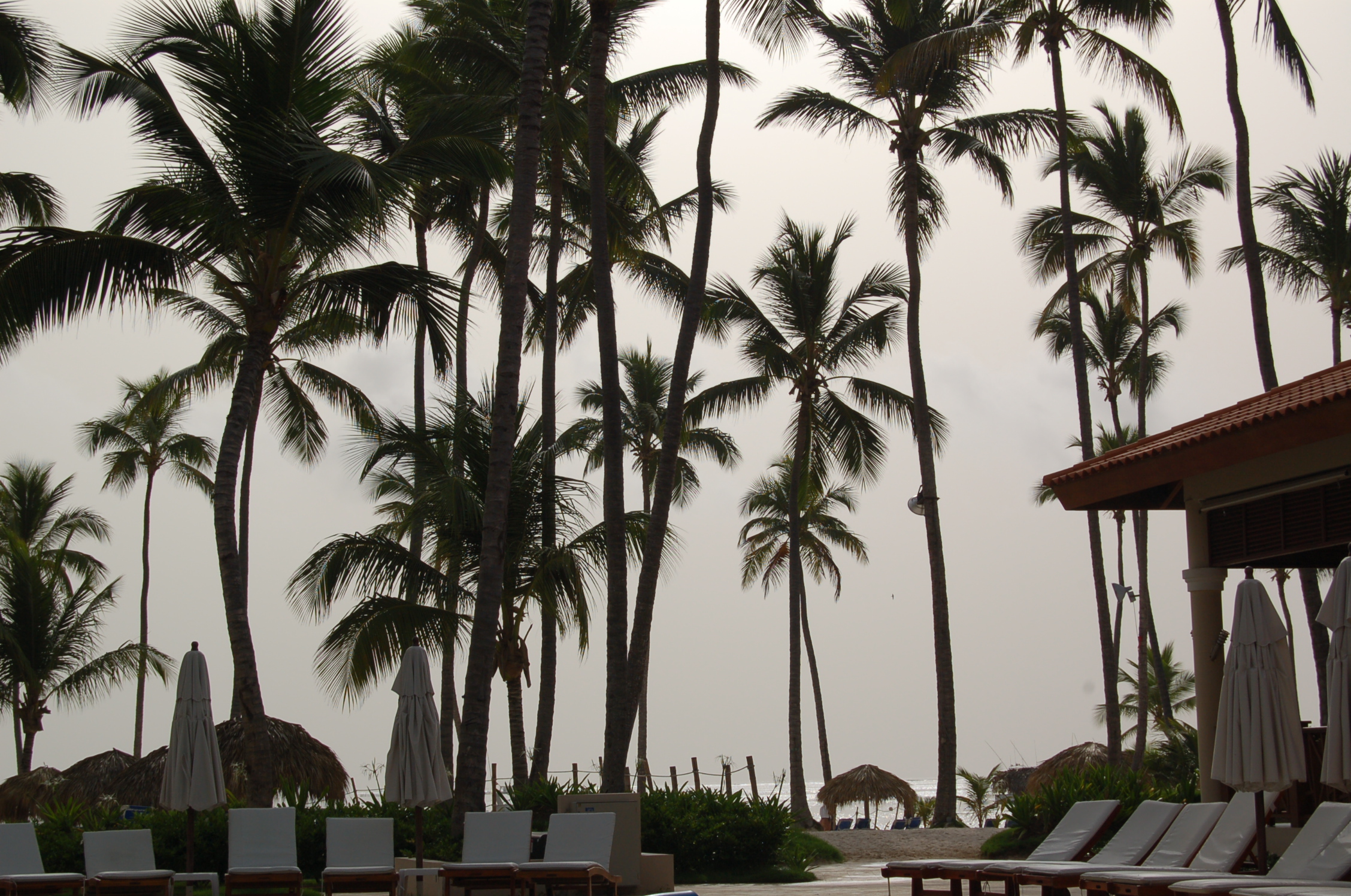 After we arrived at the Dreams Punta Cana, we had a great check in experience. We bypassed all lines and checked in at the Preferred Club. We paid a little more in order to stay on the preferred club side of the resort and we are SO happy we did (more about that). Here is where our "Dream" vacation took a turn for the worst.
Within minutes of check in to our room I began to see "tiny black bugs" on the bed! Yes, you read that correctly. One "bit" my husband while I was on the phone trying to reach the preferred club staff. We grabbed our bags and departed the room quickly. Allowing our suitcases to be in the room for another minute would have been even more of an epic fail so we just went into the preferred club versus waiting on the phone and asked for a new room.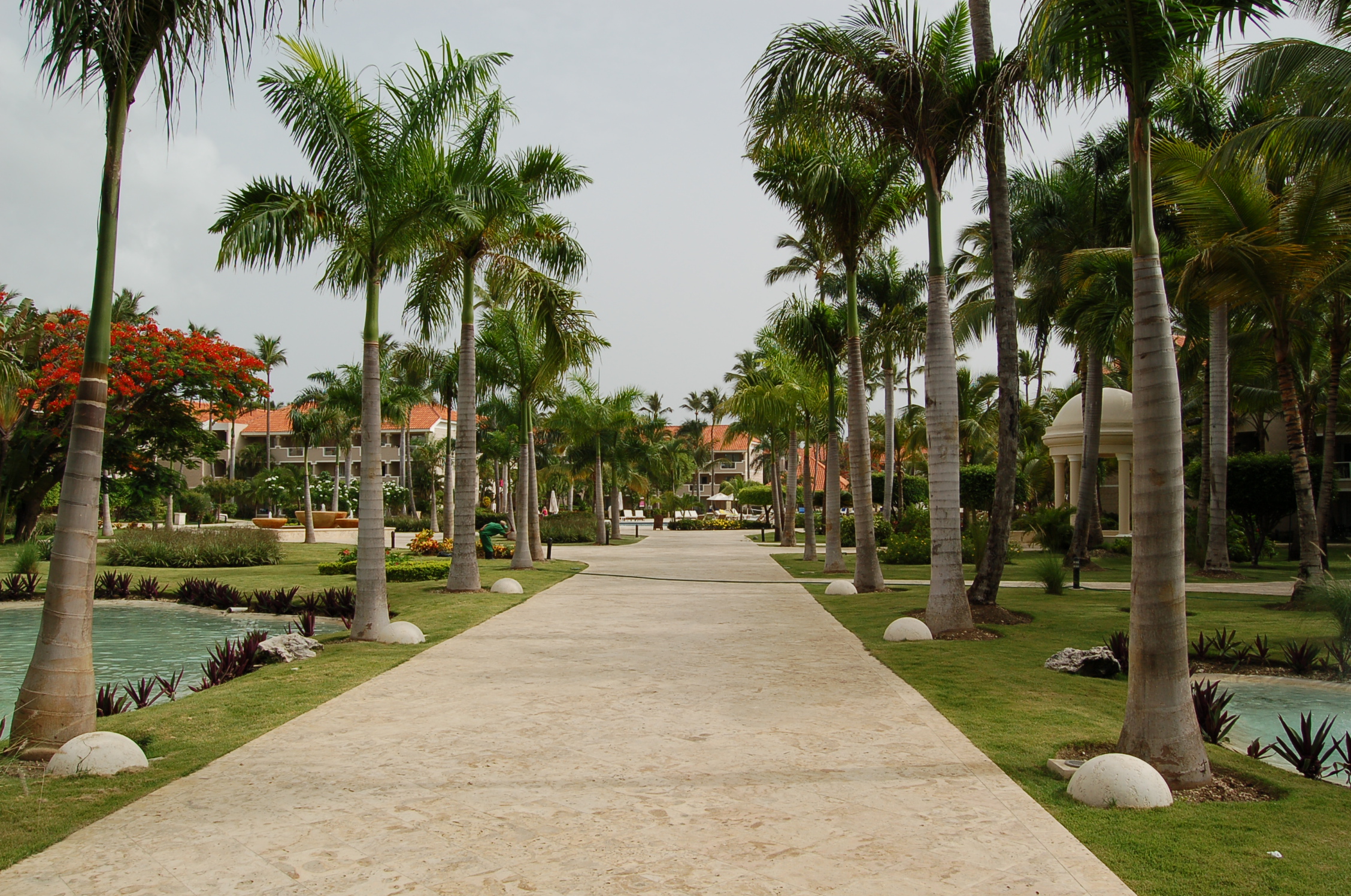 They wanted to "bomb" our room – yes you read that correctly and have us wait for an hour and stay in that room. NOT an option so we were eventually given a new room that was bug free. I went into that room and checked it thoroughly before bringing our bags into the room. I suggest that in the future for ANY international trip. After checking into our "new" room we walked around the resort and visited the pool.
After the bug fiasco things were much better for us during the week. I did find the bathroom strange because there was no door and in turn very little privacy which was slightly uncomfortable with children. It also didn't have a ventilation fan, so the room got quite steamy and humid feeling. I often times felt the sheets to be "damp" as the room had AC, but it still felt humid in the room.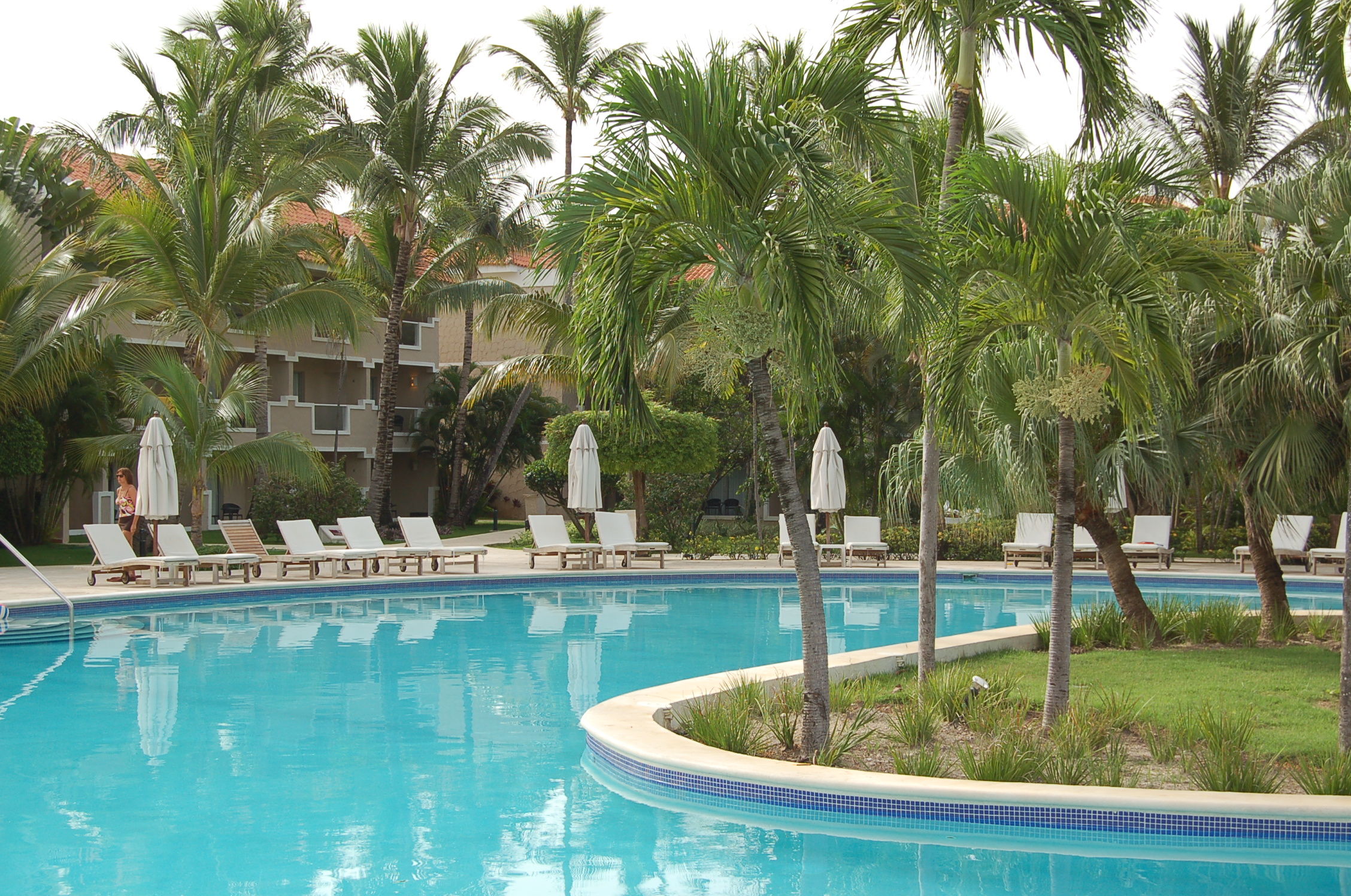 The restaurants were not all open in the evening because the resort was not at capacity which was a bummer and also meant that there were long lines if you didn't plan ahead and make reservations (which we did so there was no issue for us). One complaint my husband had is that (men) have to wear long pants to the upscale dining, and they don't offer AC at those dining choices, so it was quite HOT and a bit uncomfortable for him. I was impressed that they did not break that rule for anyone – so if you are planning a trip to Dreams be sure to make certain your husband packs his dress pants. However, I think long dress shorts would have been just as nice as more comfortable.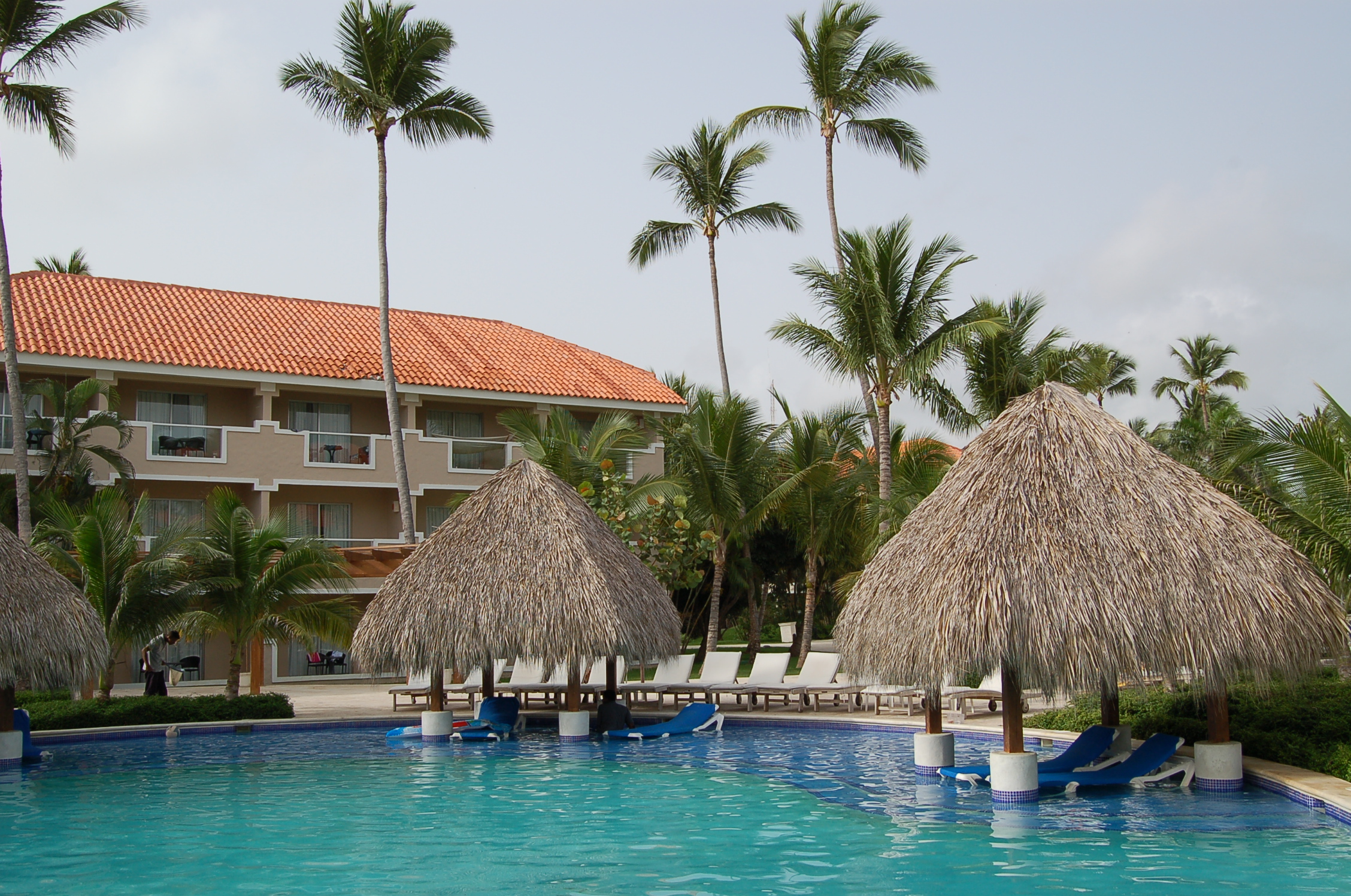 Otherwise, our only other major complaint would be that my son and husband got a lot of mosquito bites! Be sure to pack Deet containing repellent and avoid listening to music outdoors as that is where we believe they got most of their bites. Also, the pools close early in the Dominican Republic and many nights my son would have liked to have swum but that was not an option.
Which I think in the end worked out well because of the bugs. However, there is not a lot "to do" in terms of for children so bringing some card games would be a good suggestion. We chose to go to bed early and for us this was just a really relaxing vacation with little "to do".
We personally really suggest the preferred club. Paying the extra money gave us easy check in and a private pool for preferred club only as well as preferred club dining which we really enjoyed. The beach was not as impressive to us as the resort itself and though we did visit the white sands daily it was not the highlight. We really enjoyed watching the up to three or four weddings a day though. We watched so many weddings it became rather funny. We loved comparing the dresses and flowers by the end of our stay. We also got to know several other couples/families who used the preferred club pool which was fun.
The food itself was just OK – not the best but not the worst I have ever eaten. They did ok at providing choices for my son. I would really suggest Dreams Punta Cana for a group who is interested in getting married. I think it would make a great destination wedding location. In fact, I think we often saw two weddings a day!
I think I would take older children to this resort. They do offer a kids club, but we didn't use it and I would suggest a shorter stay. I think a 3–4-night stay would be perfect or a long weekend trip. It would also make a great girl's getaway!
Disclosure: This was not a sponsored travel review. Stockpiling Moms did not pay for this trip – I paid for it myself and all opinions are 100% my own.
Travel Articles:
How to save money at Kings Island
How to Save Money at Disney & Tips for Planning
Tips for Saving Money on Air Travel
Melissa is a football and soccer mom who has been married to her best friend for 24 years. She loves sharing recipes, travel reviews and tips that focus on helping busy families make memories.