Omeprazole Orally Disintegrating Tablet
Omeprazole Orally Disintegrating Tablet. My sweet hubby suffers regularly from heartburn. It is something that is on our minds all of time, especially while we are traveling. There are a variety of trigger foods that he tries to avoid but sometimes he chooses a menu item that doesn't sit well with him, and he suffers with heartburn as a result. Or sometimes he risks eating certain foods because he enjoys eating them and forgets how bad the heartburn is afterwards. If you have ever had heartburn, it can be scary and quite painful.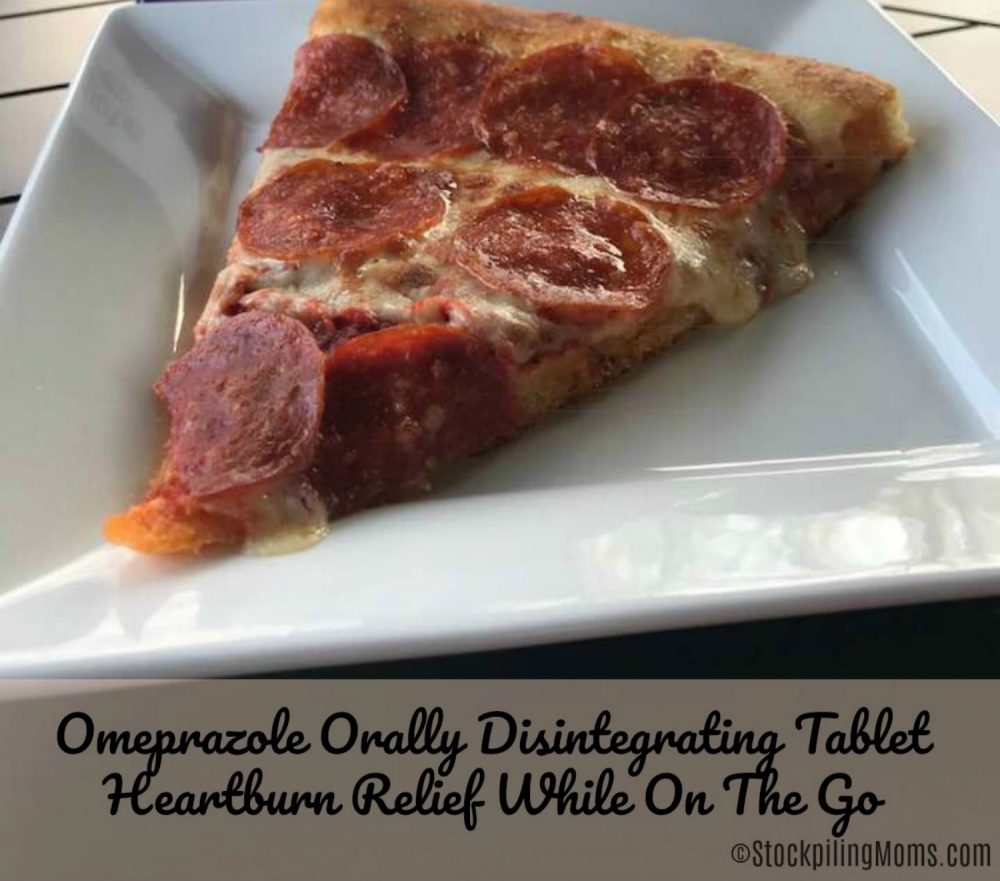 As you know my son is on a traveling soccer team. Since we are often grabbing food at the soccer field or wherever we can find it we often times find ourselves limited with choices. My husband has experienced heartburn as a result. My husband carries heartburn medication with him while he is traveling because he often finds that eating on the go is a trigger for his pain. With this new medication he can easily take it while on the go.
Often times swallowing a heartburn pill can be painful especially if it is when you are having heartburn. When we heard about the new Omeprazole Orally Disintegrating Tablet, he was excited to give it a try. This heartburn medication is different because you can take it without water. The medication has a MELT technology, so it disintegrates on your tongue without water.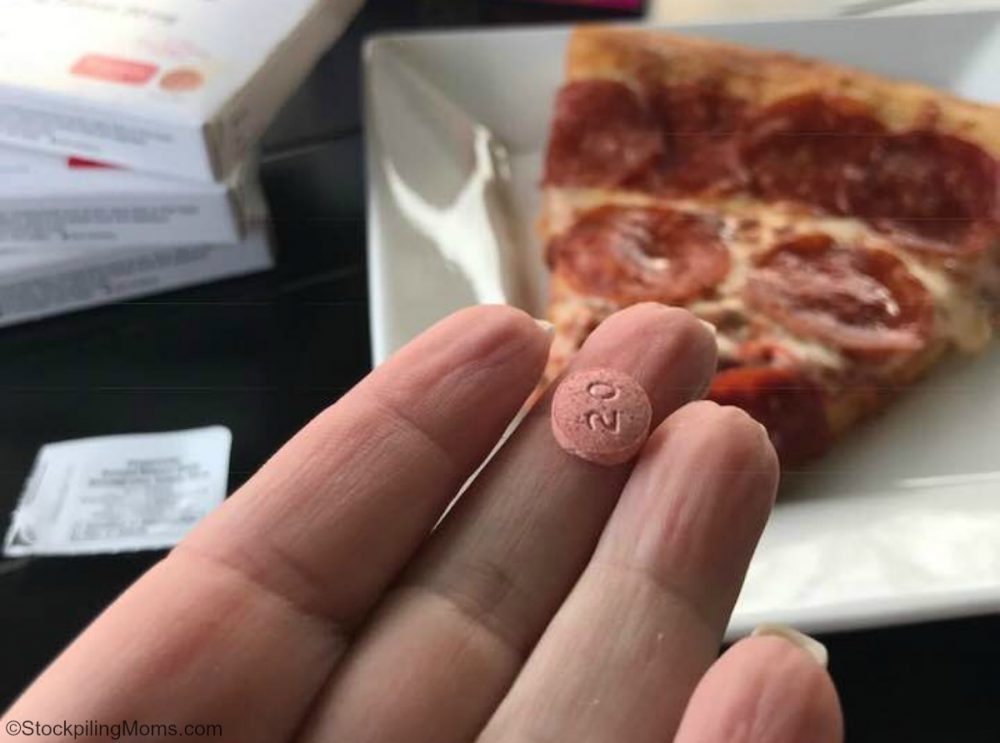 We love how affordable this store brand is versus some of the national brands that are available. Anytime we can save money by purchasing a store brand that is great! This tablet works exactly like the Omeprazole that is currently available, but it is in a new form. This is a convenient dissolving tablet that provides lasting heartburn relief. We found it works as well for my hubby as Prilosec.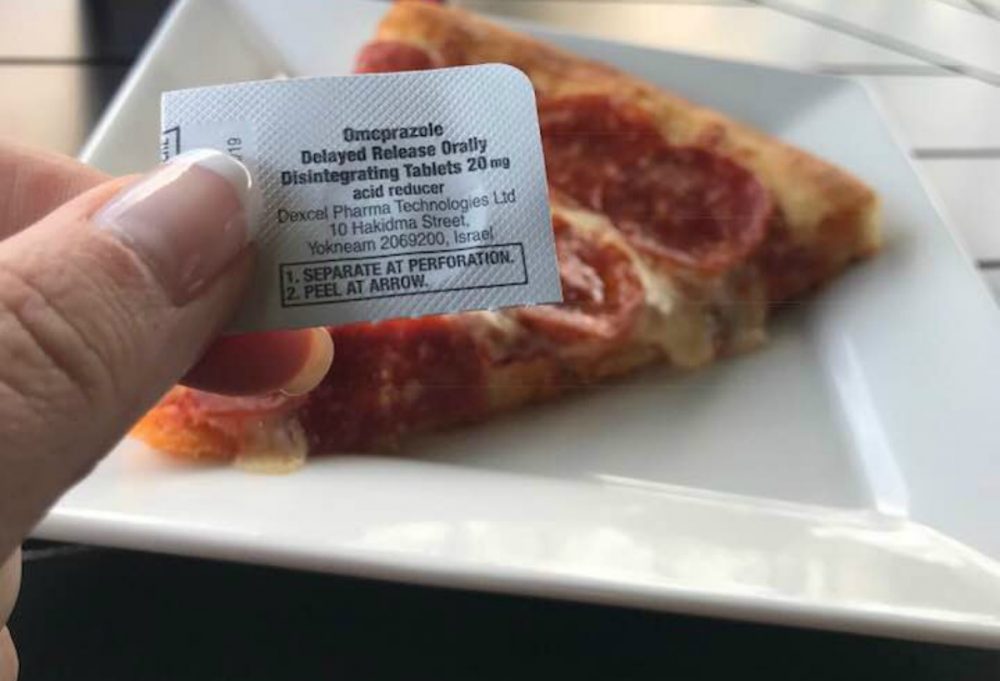 My hubby loves that you don't need a glass of water to take this tablet for heartburn relief and it is perfect for taking it on the go with you. He literally carries it in his pants pocket. It provides a long-lasting relief from heartburn, for up to 24 hours.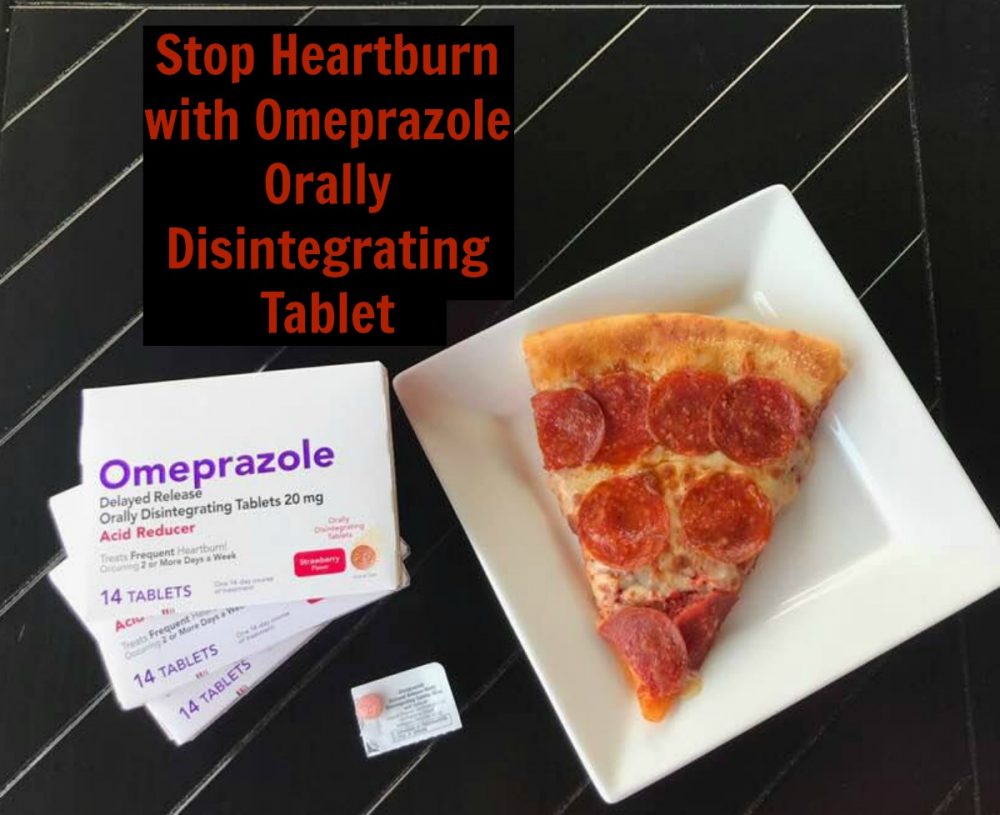 He also likes that you only have to take 1 tablet a day, every 24 hours and you take it for 14 days to get the full benefits. It features a strawberry-flavor and he found it to have a pleasant taste. He actually looks forward to taking each day. Also, know that you should not take Omeprazole Orally Disintegrating Tablet for more than 14 days unless directed by your doctor.
Switching to this Omeprazole Orally Disintegrating Tablet is a no-brainer for my husband. It is a total win/win for us all! Now he can carry the medication with him while on the go and he won't have to worry about what he is going to eat while we are on the go and if that will cause him to have heartburn pain.
Disclosure: This is a sponsored post on behalf of Mirum. All opinions are 100% our own.
Melissa is a football and soccer mom who has been married to her best friend for 24 years. She loves sharing recipes, travel reviews and tips that focus on helping busy families make memories.