Why you should be sleeping on a Saatva Mattress
I have always hated mattress shopping! We found we like so, we wanted to tell you Why you should be sleeping on a Saatva Mattress!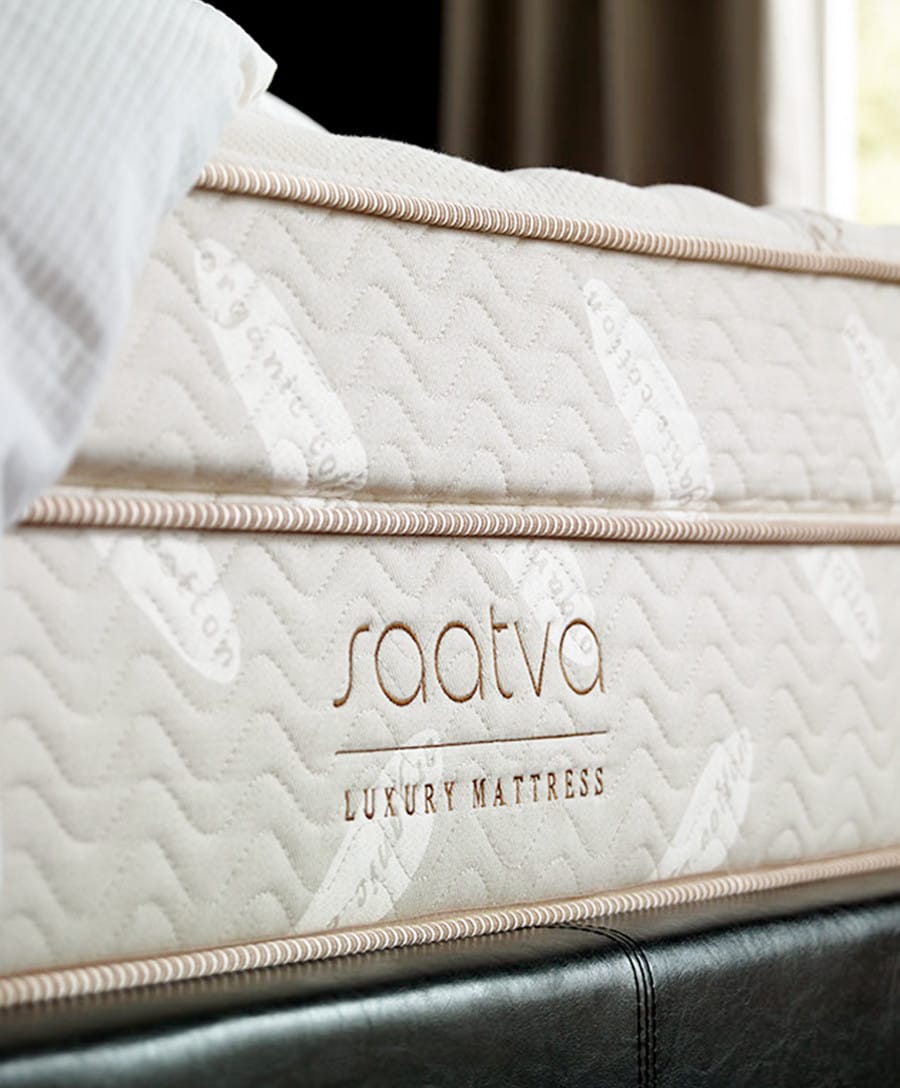 Mattress shopping can be stressful and I had been putting it off a long time. I am always scared of this change because I am worried, I won't like it, or I won't sleep well. I also have been one of those people that say if it is not broke don't fix it, but I knew it was time for a new mattress. Appearances aren't everything. My mattress looked fine but I was not sleeping well. I knew there was better sleep out there!
Health was a factor
In the past couple years, I have partially torn my rotator cuff and I developed frozen shoulder this year. Sleeping has been very difficult, and I knew part of it was my mattress. I would wake up and my arm would be numb, then tingling, or I would have to switch positions over and over to get comfortable. I was going to therapy 2 times a week and that is one of the things we discussed. What am I sleeping on? Do I sleep better other places? This is when I knew the mattress had to go! I mentioned to Melissa my issues with sleeping and she found Saatva!
How am I sleeping?
I have been sleeping on my Saatva mattress for a while now and I can tell a huge difference in my sleeping comfort. This mattress is amazing! I decided on the Luxury Firm which is the standard comfort level for the finest hotels all over the world. My husband and I are both side sleepers. Side sleeping was very hard on my shoulder and not comfortable at all. I also usually sleep with a pillow between my knees to align my back, so it will not hurt or be stiff the next morning. Since I have had this mattress that is no longer necessary. The Saatva mattress seems to give your body a hug filling in where you need that extra support. The foam cushion layers make it comfortable for all sleep types. Whether you sleep on your side, back or stomach, you will be very happy with this comfort level. These are reasons Why you should be sleeping on a Saatva Mattress!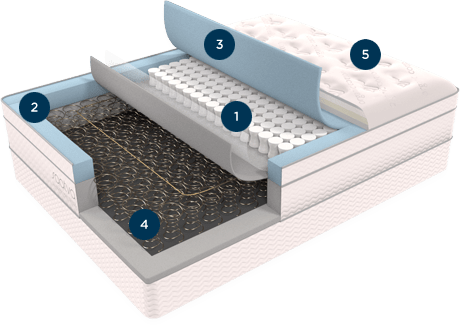 Why choose Saatva?
Saatva mattresses are built with a distinctive high quality feature known as 'coil on coil' construction which really helps us get a great nights rest. Lonnie and I seem to move around a lot and we don't notice this anymore. I believe I move less now than ever because I am more comfortable. Their top coil unit features a luxurious individually wrapped coil system that contours and responds perfectly to your body. I think this is where the mattress "hug" comes in! Since every coil is individually wrapped it insures that the rest of the bed will not be disturbed by the movement of surrounding coils.
Why you should be sleeping on a Saatva Mattress:
INDIVIDUALLY WRAPPED COMFORT COILS
DUAL PERIMETER EDGE SUPPORT SYSTEM – This foam encased anti-sag edge support promotes better durability and more sleep surface.
LUMBAR SUPPORT ENHANCEMENT – Lumbar support enhancement is made of high quality memory foam layer. This is another example of the mattress "hug." The lumbar support gives additional pressure relief while helping reduce stress and tension from the lower back.
STEEL COIL BASE SUPPORT SYSTEM – The Saatva's luxury mattresses are built with a tempered steel support lower coil base, which provides durability and prevents sagging.
ORGANIC COTTON COVER & EURO PILLOW TOP – In addition to a neater look and more cushioning, the Guardin® botanical antimicrobial fabric treatment inhibits bacteria to prolong the life of the organic cotton fabric.
Why I love this mattress!
I love this mattress not only because it is comfortable but because it is also made of eco-friendly materials, organic cotton coverings, and they are made in the USA! They locally source materials and give back to the Nation's Economy. Delivery with this company is one of the easiest things I have ever had delivered. Delivery and set up is FREE Nation Wide, which is another HUGE plus! The delivery service came in, set it up, and was out very quickly. I am very impressed with my experience. I can't imagine ever ordering a different brand mattress from here on out! My plan is so slowly start replacing the other mattresses in my house. I think the kids would also sleep and feel better in the morning, which leads to a more productive day.

I am also very impressed with their honesty! They will tell you if their mattress is not for you. Visit Saatva for details on the different comfort levels. Again, I chose the Luxury Firm and I LOVE it!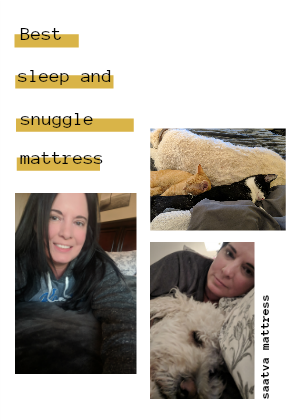 Melissa and I are very picky about what we review. I can honestly say this is the best mattress I have ever owned. You will not be sorry if you decide to try them out! I know not everyone likes to order online. I have always been a person who wanted to look, touch, and try out products before making an investment. This product takes out the store front and gives you a quality product at a better price. I urge you to check them out if you are in the process or thinking about buying a mattress. You will never be sorry you purchased a Saatva!
Disclosure: Saatva provided us a mattress for my review. All opinions are 100% my own.
Shelley is a boy mom, marine wife, and is blessed with an amazing family. She loves sharing recipes, travel reviews and tips that focus on helping busy families make memories.