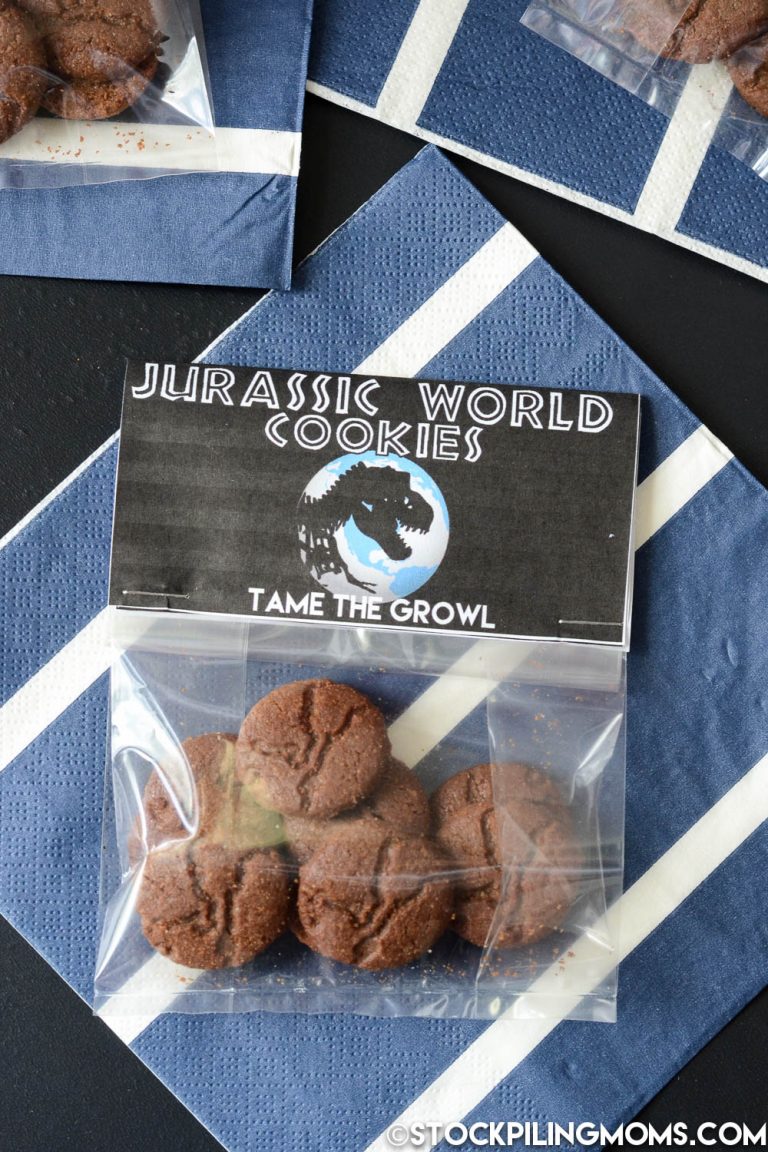 Check out these Jurassic World Cookies. If you are like me in the summer, you are an "on the go mom". We are always gone to the pool, Kings Island, Newport Aquarium, to the park or some other fun destination. In fact, there is usually only one day a week that we actually stay home. Because we are always on the go that means that I pack a lot of lunches and snacks in the summer. I encourage my family to make good food choices so eating out while we are on the go is just not an option plus it is tough of the budget too. Instead, I pack snacks and lunches with us, so we are able to enjoy delicious food while on the go.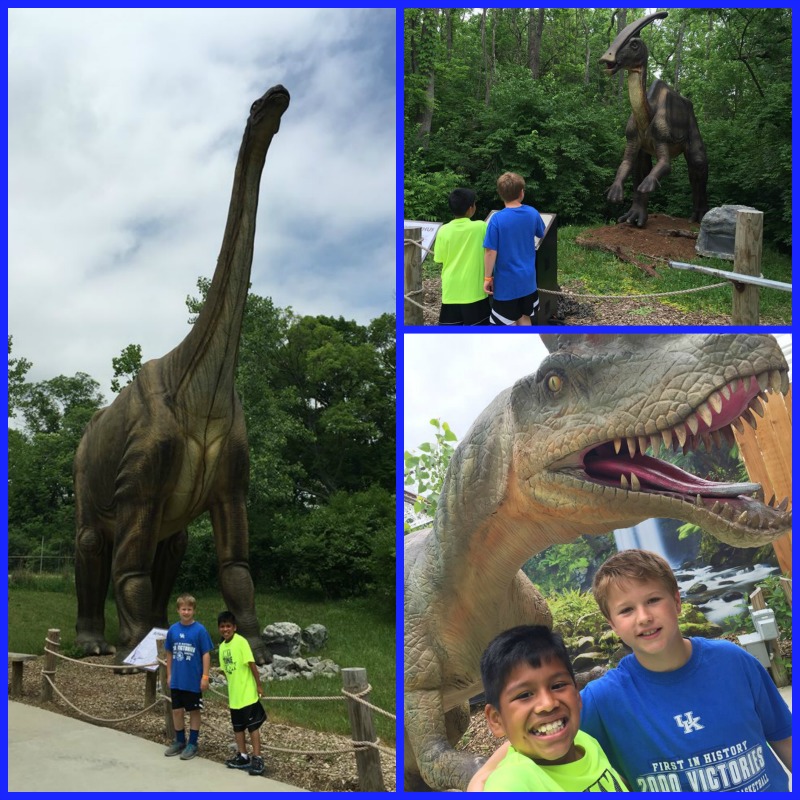 This summer we are having limited screen time at home. This keeps my son's imagination going all summer. He saw the movie Jurassic World the day it came out and as a result it has been a dinosaur filled summer for us. He is LOVING using his imagination as he plays with dinosaurs. I am able to feed his imagination literally by incorporating some dinosaur snacks and foods into his menu plan.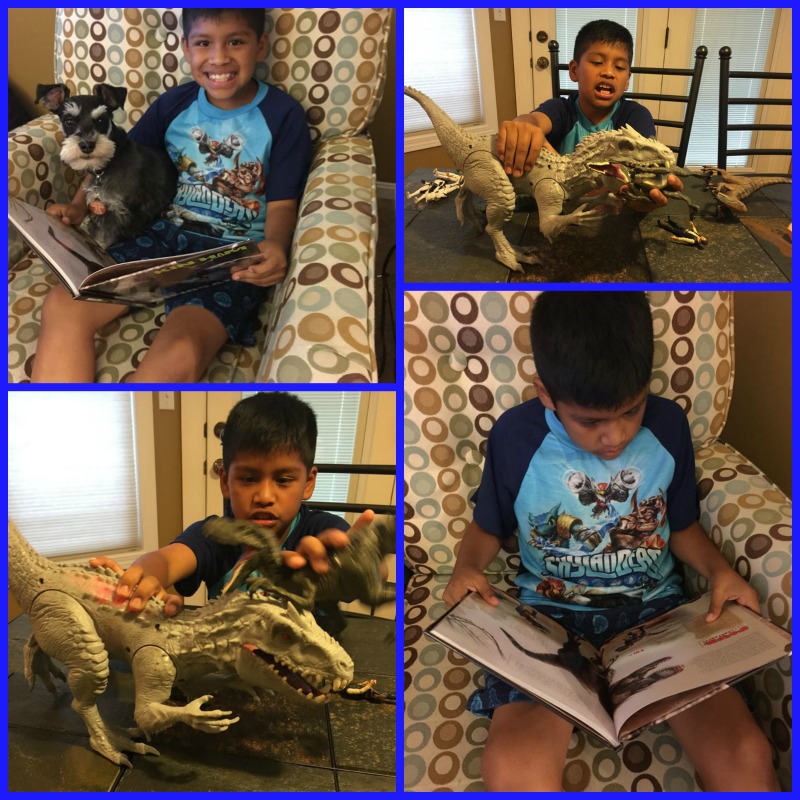 I believe in feeding the imagination while providing yummy foods for Peyton that he likes to eat. I also like to provide fun experiences that create happy family memories that will last a lifetime. This is why I like to pack our food and snacks while we are on the go. By packing not only am I am able to save money by avoiding fast food I am also able to provide foods that meet our lifestyle choices. It is important to me to raise a curious, confident child. I am able to do that by providing him with fun adventures each summer during summer break.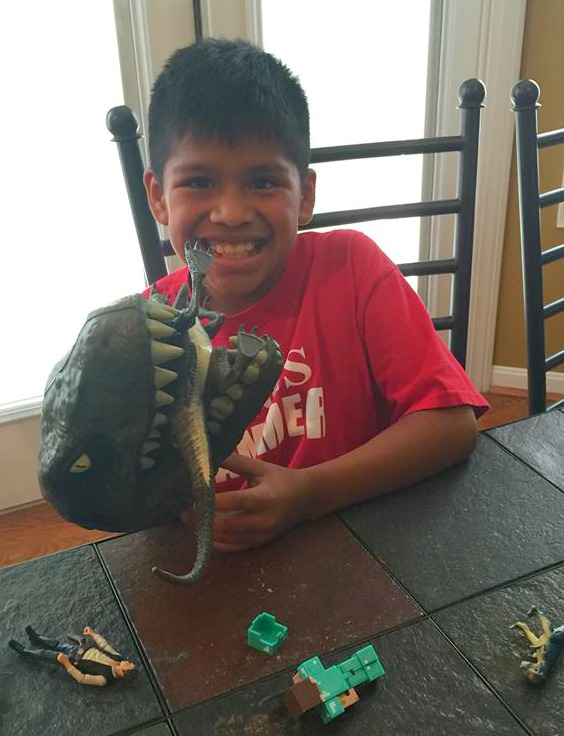 I also love to provide organic food while we are on the go and at home. My son loves the Horizon Low fat Chocolate Milk Boxes. They are our go-to for a beverage on the go. I pack one his lunch every single school day too! Horizon offers some tasty snacks that your kids are sure to love while you are snacking on the go and thinking about packing lunches for back to school too! His favorite is the new Chocolate Graham Snacks. Peyton loves the Horizon Snack Grahams because they are so tasty. I love them because they have 8 grams of whole grains and organic ingredients.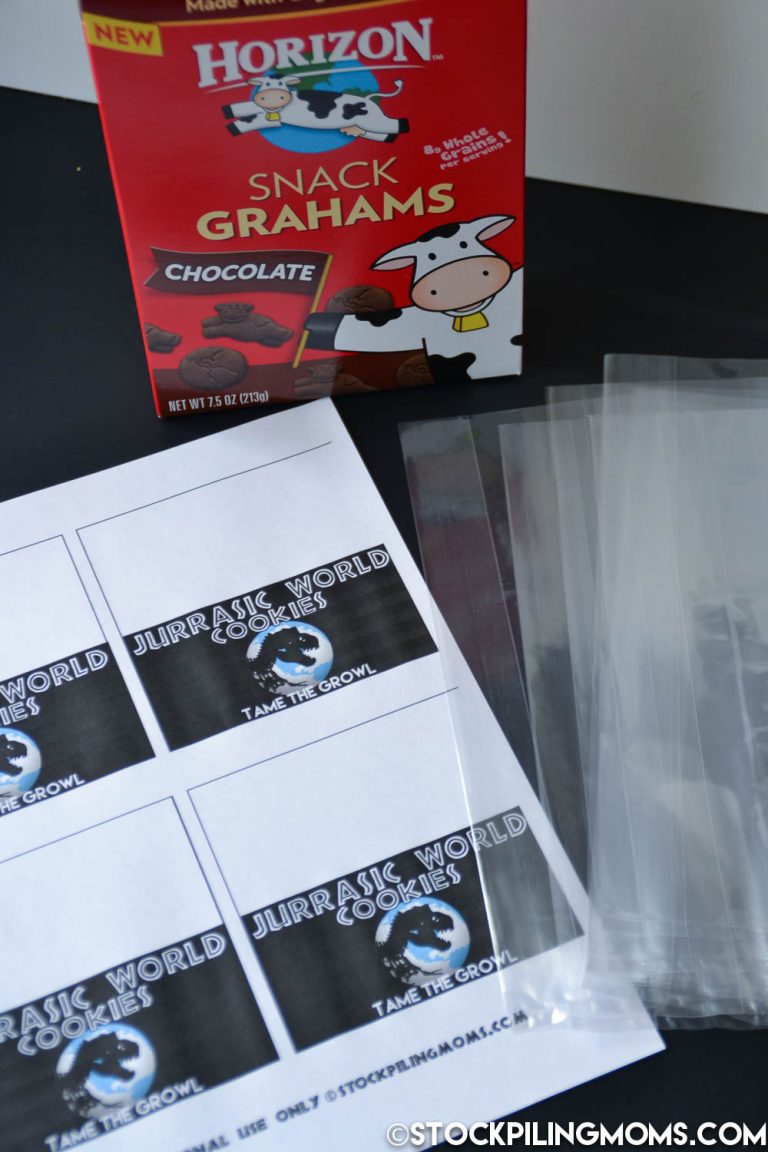 To feed Peyton's love of dinosaurs and Jurassic World I thought why not create a fun snack for him that we can take while he is on the go. It would also be the perfect treat bag for a Jurassic World themed birthday party too!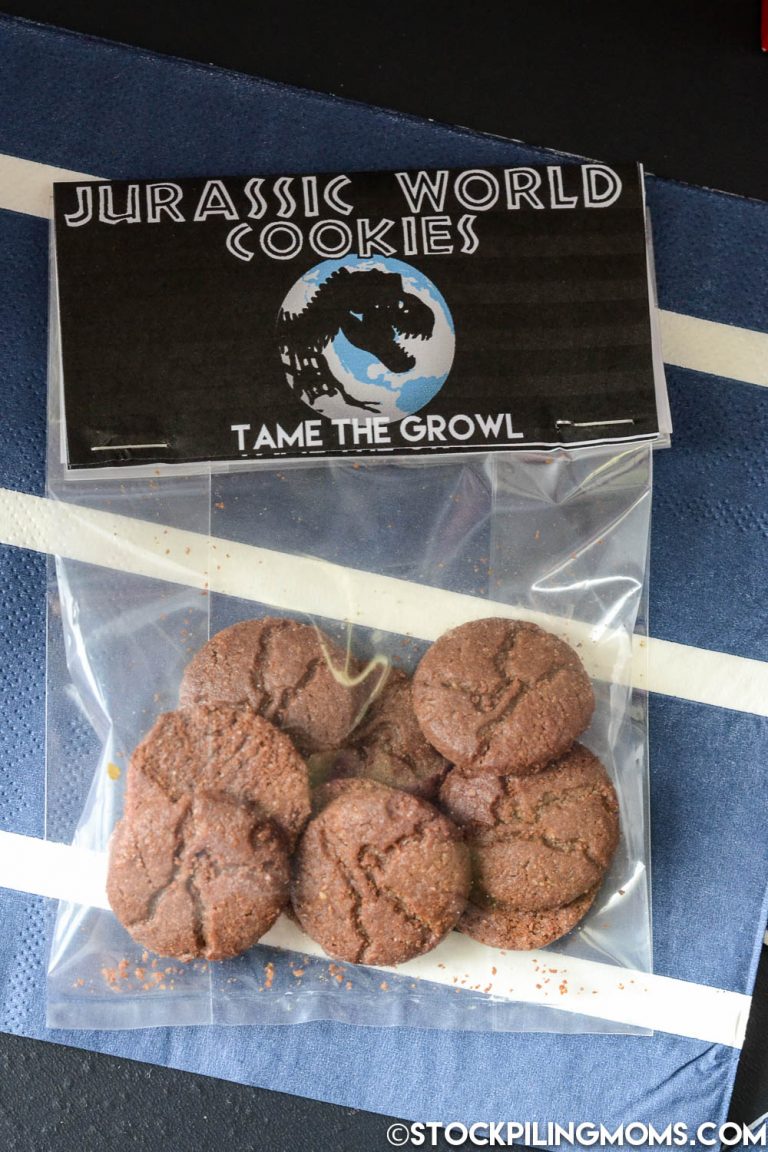 I used the Horizon Chocolate Snack Grahams and only used the circle shapes for this Jurassic Cookies treat. They are the planets for Jurassic "WORLD". So easy to create with an inexpensive clear treat bag and Jurassic World Printable.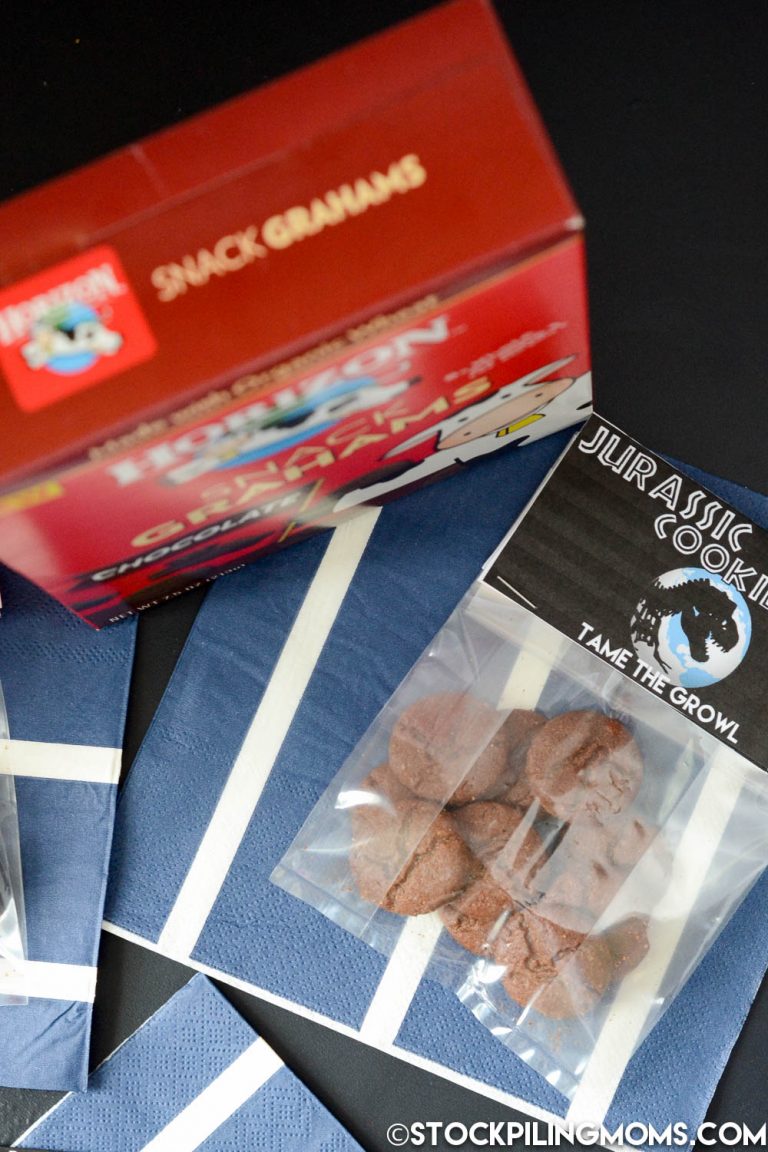 Jurassic World Cookies
Supplies:
Horizon Chocolate Graham Cookies
Stapler
Directions:
Simply place 10 cookies inside the treat bag, print out the bag topper and staple the topper to the treat bag. You can save your cows for another snack.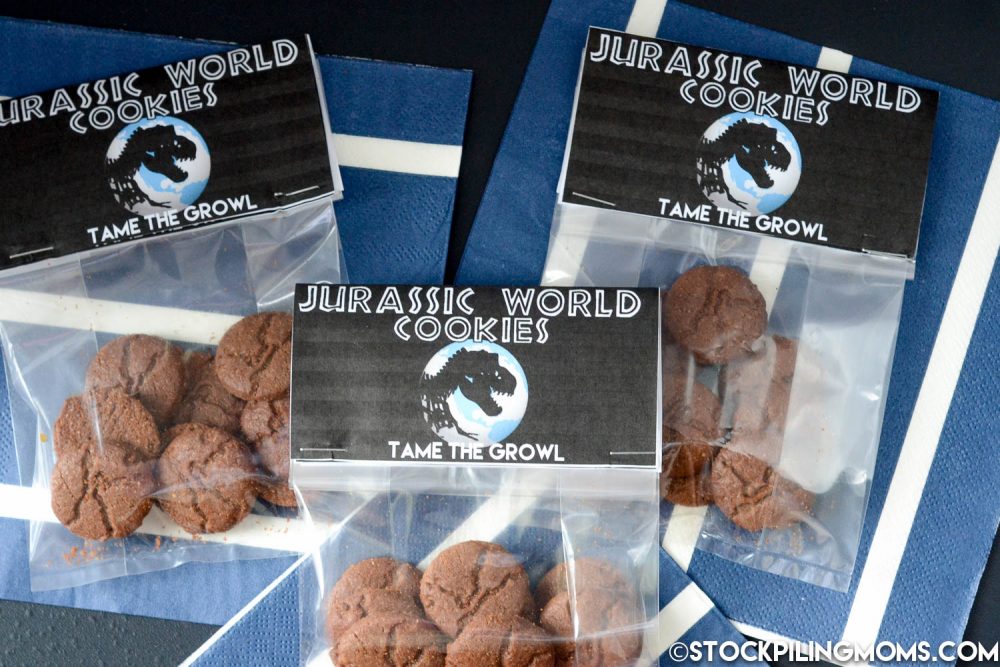 I love making fun snacks for Peyton and feeding his imagination at the same time. This snack is perfect when you are on the go this summer. We took these to King's Island where we are visiting the Dinosaurs Alive! If you have a Dinosaur fanatic at your house like me, they will love this snack and visiting the exhibit.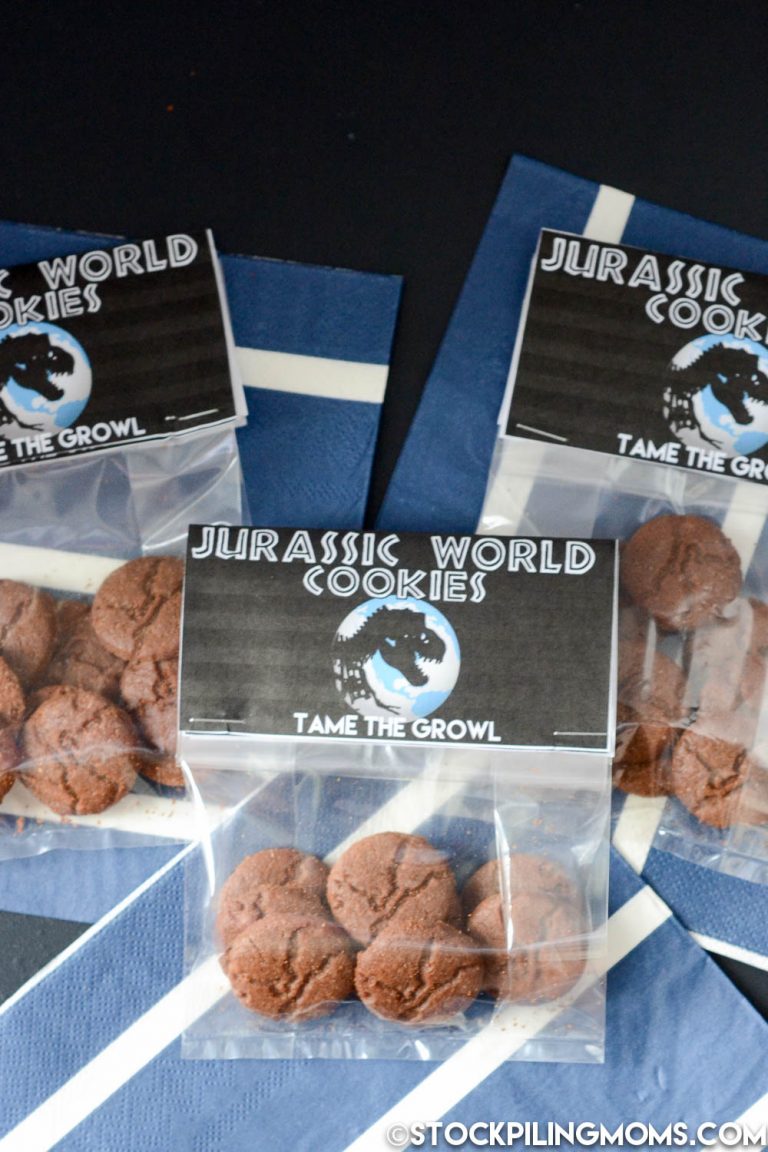 There are a variety of new Horizon Snacks that your kids are sure to love! They are perfect for summer snacking on the go or back-to-school!
Horizon Snacks
Super Squeeze:
Orange Super Squeeze
Strawberry Super Squeeze
Mixed Berry Super Squeeze
Sandwich Crackers:
Organic Peanut Butter Sandwich Crackers
Organic Cheese Sandwich Crackers
Snack Crackers:
Original Snack Crackers
Cheddar Snack Crackers
Snack Grahams:
Honey Snack Grahams
Cinnamon Snack Grahams
Chocolate Snack Grahams
Disclosure: This conversation is sponsored by Horizon. The opinions and text are all mine.
Melissa is a football and soccer mom who has been married to her best friend for 24 years. She loves sharing recipes, travel reviews and tips that focus on helping busy families make memories.