It is Spring Break week here and if you are like us, you are on the road or taking day trips. With a staycation for us in full swing we are busy every day with local activities. We started our break with a sleepover. Today we went to visit the Newport Aquarium and tomorrow we are going for a hike and picnic at a park. Later in the week we are expecting rain, so we are going to see a movie and go bowling plus we have Easter activities planned as well.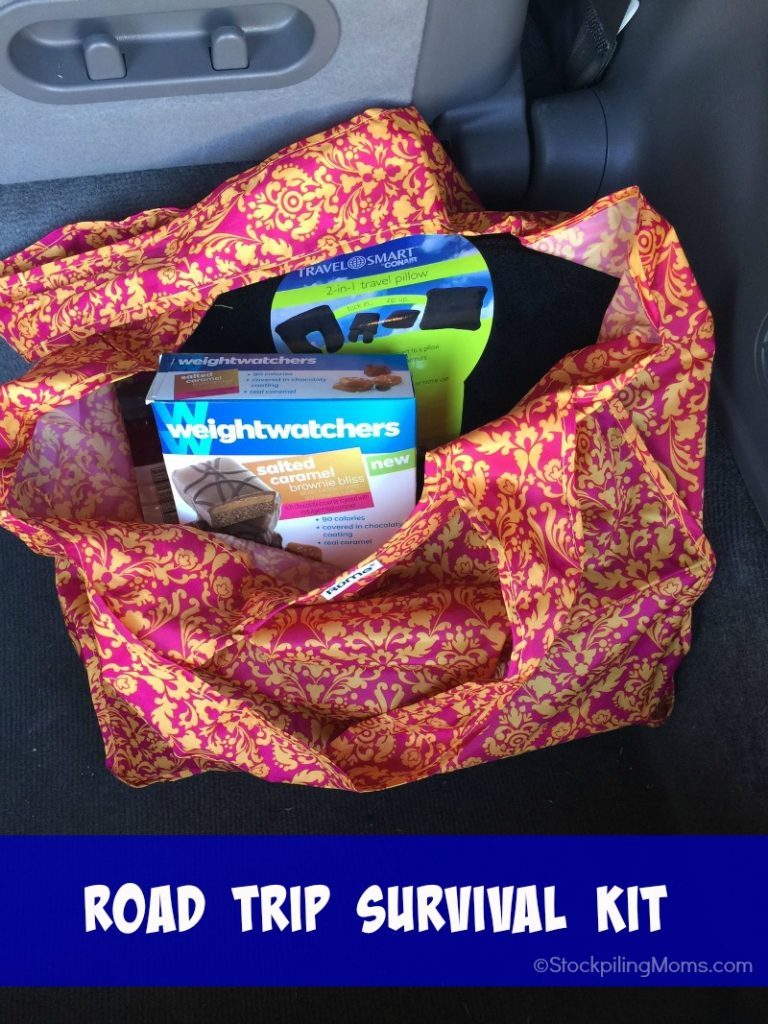 If you are like us no road trip is complete without a survival kit. By packing a few supplies before we head out on a road trip or for a staycation, we are able to save money and the day is less stressful. Salted Caramel Brownie Bliss is a tasty way to treat yourself on your Spring Break Road trip without wrecking your weight loss. If you are like me and you are on the go a sweet treat is a requirement. This is a great treat for Mom when the kids want to stop for ice-cream or at a movie. We hope our Road Trip Tips and Road Trip Survival Kit help you so you can avoid common pitfalls when traveling on vacation.
Tips for your next Road Trip
1. Pack Snacks, Drinks, Paper Goods and Wet Wipes. Don't forget empty plastic grocery sacks for garbage. Don't forget to pick up a supply of Weight Watchers Salted Caramel Brownie Bliss.
2. Pack a tote for each child. Include 10 items or one new item for every hour of your drive. These could include books, coloring books and crayons, etch a sketch, small toys, new video game or a new DVD just to name a few. A frugal tip is to buy these items throughout the year when you find them on sale/clearance. You can also make a DIY Travel Art Center or No-Sew Travel Pillowcase for each child. Keeping the kids entertained on long road trips will help you keep your sanity.
3. Be sure to check your tire pressure and check for wear on your tires. My husband always says that our lives rely on our tires – meaning that he won't take a road trip without being sure we are safe from any wear and tear or low tire pressure.
4. Load your iPod with your child's favorite music. We love to sing together while we drive. It passes the time, and your child will enjoy dancing in their seat to the music. If you don't have an iPod, check out CDs from your local library.
5. Take time to educate your children on where you are going and what they are going to do while they are there. I often bring a travel guide and show my son pictures of where we are headed during the road trip. If I don't have a travel guide, then I show him on the internet. This helps build excitement for the trip and makes the travel easier because he knows what he is looking forward too.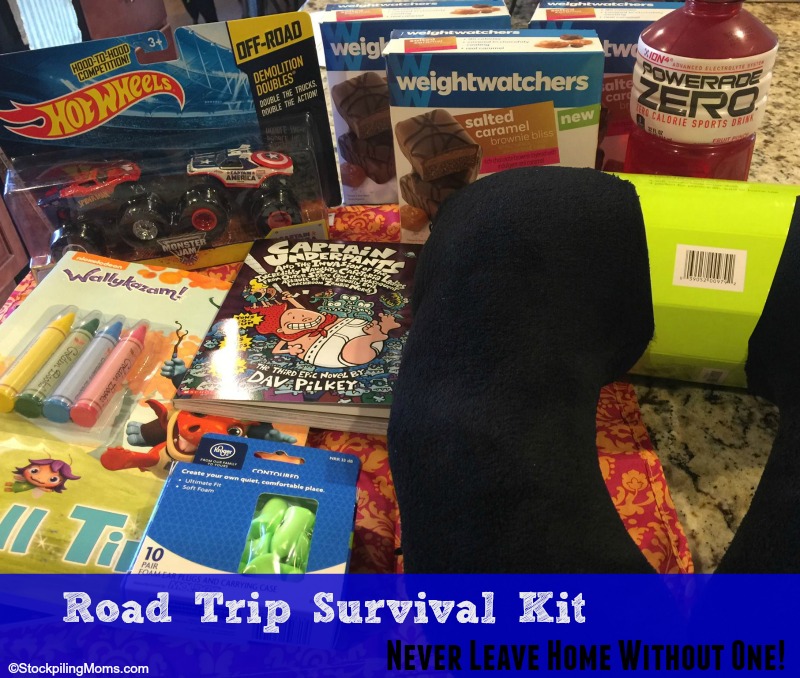 Road Trip Survival Kit
Salted Caramel Brownie Bliss
Tote Bag
Car Games for Kids
Travel pillow
Snacks
Drinks
New Toy
Ear Plugs (yep those are for the adults)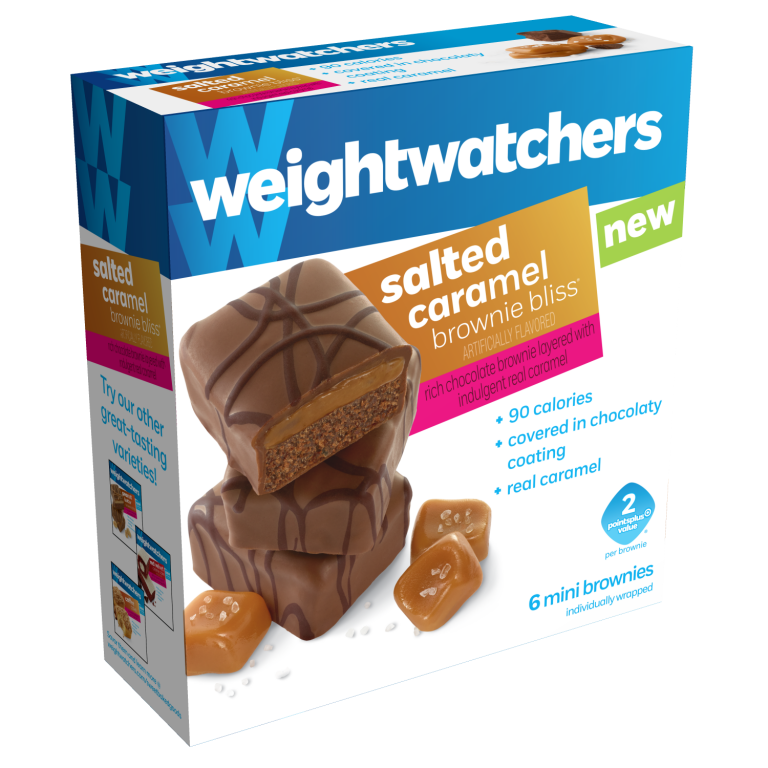 Shelley is in LOVE with the Weight Watchers Salted Caramel Brownie Bliss. They are indulgent brownies, layered with rich, real caramel and covered in a chocolaty coating. In fact, last year everyone who attended our
Stockpiling Moms Conference
got a box in their Swag Bags! My husband LOVES them too! This is a great after dinner dessert for him that doesn't wreck his waistline. They are a delicious way to indulge and take a moment during your next road trip without sacrificing your weight management goals.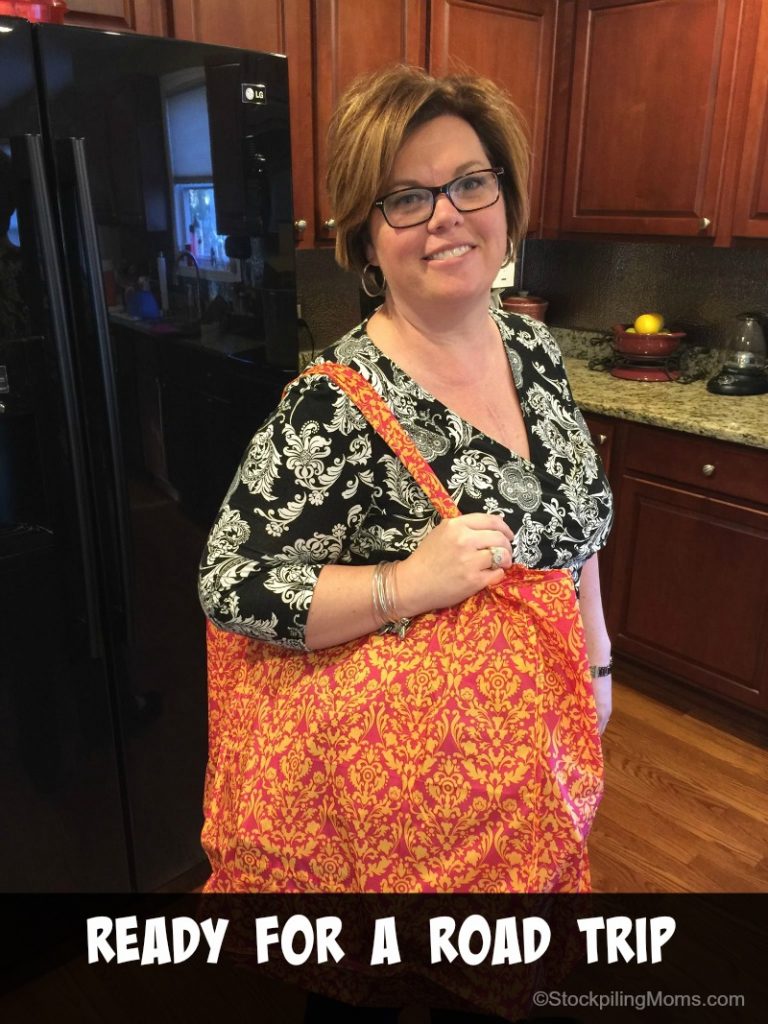 If you want to try the Weight Watchers Sweet Baked Goods now is a great time. Right now, you can join the
Tasting Is Believing Challenge
that runs from April 1 to May 31 2015. Simply purchase a Weight Watchers Sweet Baked Goods product and if you don't love it, you get your money back. If you do love it, then share it with your friends and family. It is that simple. Best of all you have nothing to lose (except a few pounds off your waistline). It is a win/win for sure!
Melissa is a football and soccer mom who has been married to her best friend for 24 years. She loves sharing recipes, travel reviews and tips that focus on helping busy families make memories.