Winter Activities To Keep Your Kids Entertained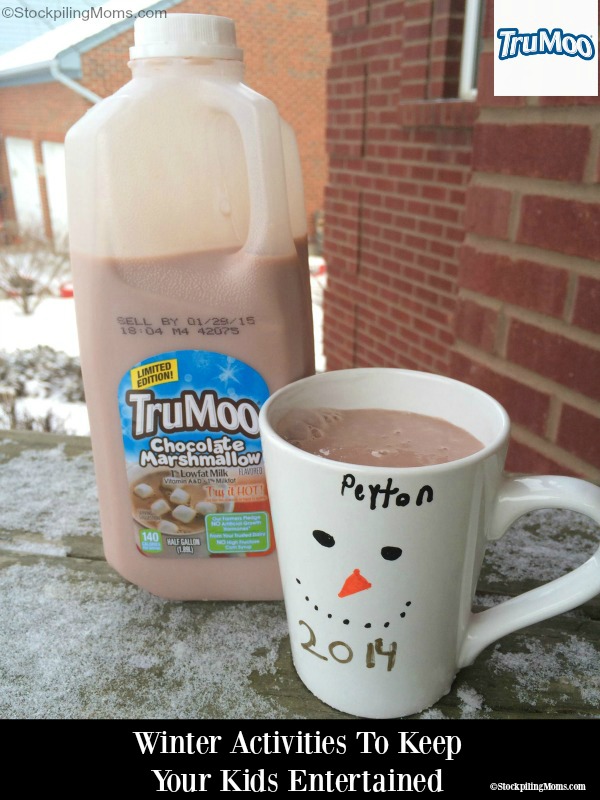 It is Winter in KY and that means Snow Days are in our future (we hope)! Although the groundhog did not see his shadow so there may not be too many on the horizon. We love a good snow day because that means that we get to stay in our PJ's and have fun indoors. However often one snow day leads to several in a row and your kids can get "bored" if you aren't careful. I love to stock-up on limited edition TruMoo Chocolate Marshmallow Milk because it is perfect for snow days! It is only available for a limited time!
Winter Activities To Keep Your Kids Entertained:
Peyton is in LOVE with TruMoo Chocolate Marshmallow seasonal milk, in fact he is sad because it is only here for a limited time and once again this year he asked me to stockpile it for him! I thought that was so cute. I purchased this milk at Walmart. You can look at participating stores to see if they carry it but just remember it is only here for a limited time in the dairy case at grocery stores in February 2016 so don't miss out!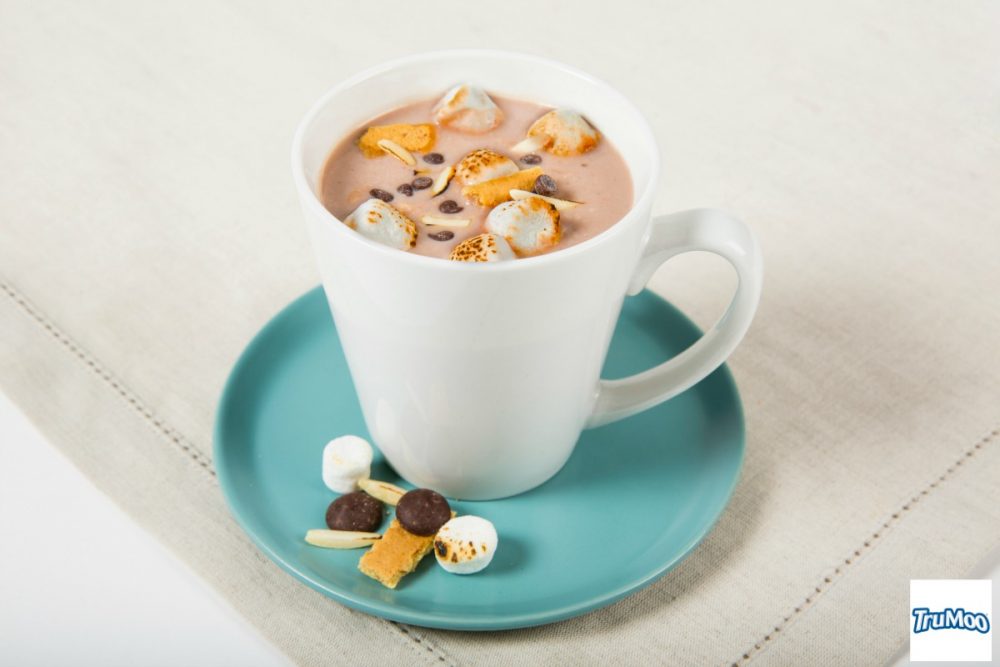 Best of all you can serve TruMoo Chocolate Marshmallow Milk drink cold or hot! If you love a hot chocolate you are going to fall in love with this Rocky Road Hot Chocolate recipe. Of course it is one of our favorites!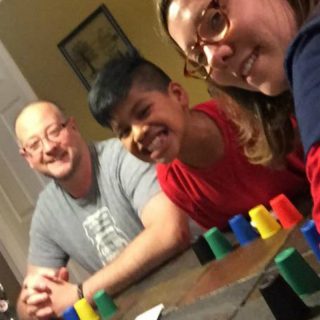 Ingredients
2

cups

TruMoo Chocolate Marshmallow milk

1/4

cup

coarsely broken graham crackers

2

teaspoons

vanilla extract

Garnish: chocolate chips

graham cracker pieces, mini marshmallows, toasted almonds
Instructions
In small saucepan over medium heat, heat TruMoo Chocolate Marshmallow milk, graham crackers and vanilla until milk is hot.

Pour into mugs. Garnish with chocolate chips, graham crackers, toasted almonds and mini marshmallows* if desired.

*If desired, broil mini marshmallows until lightly browned before garnishing.

To heat in microwave oven, combine milk, graham crackers and vanilla in large glass measure. Heat on High 1 minute or until warmed through. Garnish as above.

Serves 2.
We purchased our milk just in time for a fun Snow Day! You can enjoy this milk both cold and hot which makes it so versatile. Peyton describes the TruMoo Chocolate Marshmallow Milk as a delicious chocolate milk with a hint of marshmallow already blended with it. He calls it "cold hot chocolate". In fact this year I am actually going to freeze a couple gallons so I can surprise him in July with his favorite seasonal milk. We always celebrate Christmas in July so I thought that would be fun for him.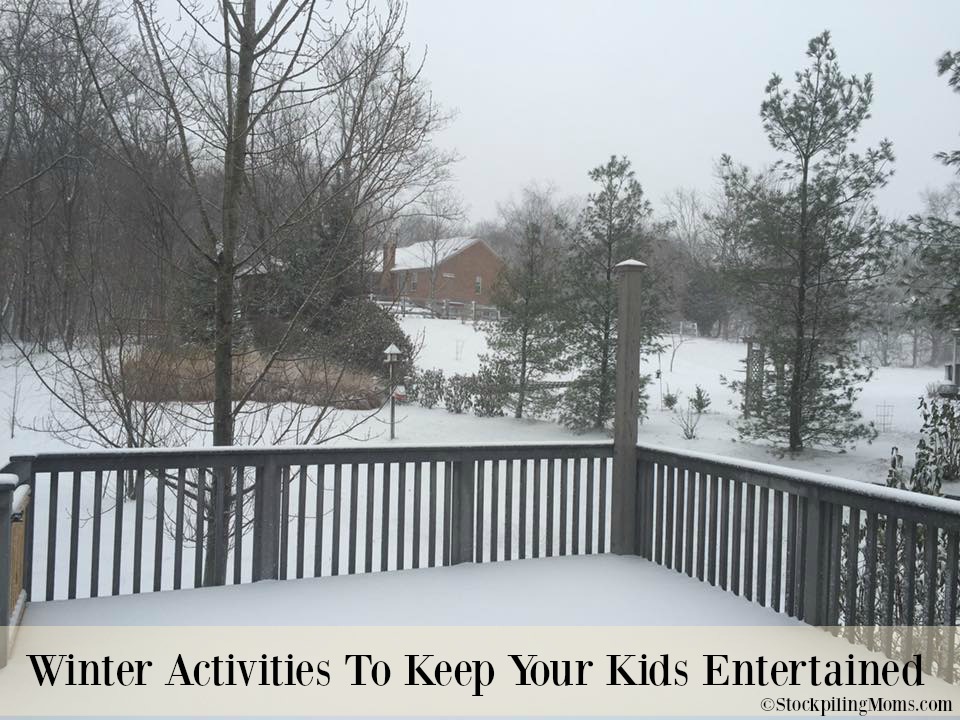 The Limited Edition TruMoo Chocolate Marshmallow Milk combines your favorite chocolate and marshmallow flavors into one ready-to-serve drink. Like regular TruMoo, TruMoo Chocolate Marshmallow milk is made with wholesome low-fat white milk, no artificial growth hormones or high fructose corn syrup, and is brought to you by your trusted local dairy. The Suggested Retail Price is $2.99 for a half gallon and there is a coupon available from the Sunday paper this week that matches!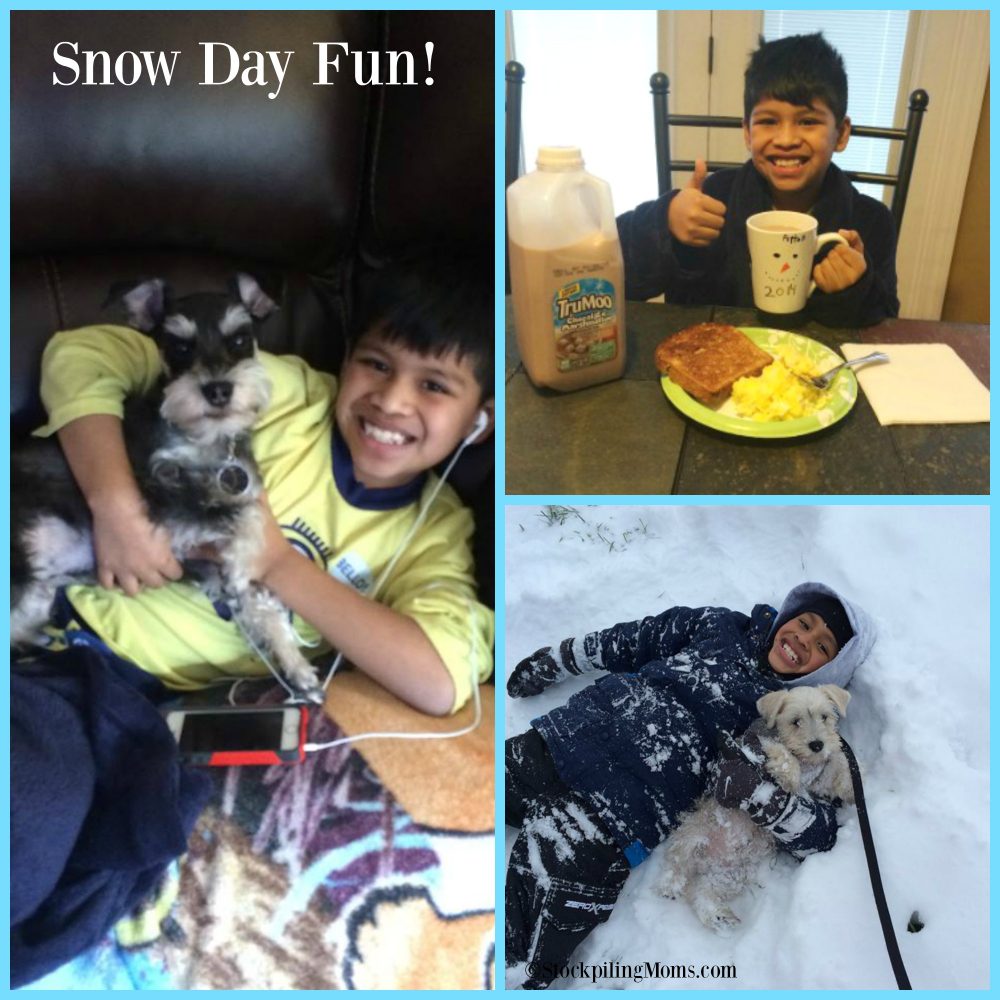 As I said, Snow Days are pajama days at our house. We start the day off with a big hot breakfast. Peyton's favorites include Pancakes, Eggs, Bacon and TruMoo Chocolate Marshmallow Milk of course! One of our favorite winter time activities is working on Jig Saw Puzzles. In fact we like to "compete" with Peyton's paternal grandparents who live in TN on who can complete their puzzle first. We both start a 1000 piece puzzle at the same exact time and see who can get it completed first. Peyton loves competing with them and it is memory that they can make even while living hours away from each other. Whoever gets done first face times the other one to show their success. We always give the Jig Saw puzzles to each other for Christmas. They love this winter fun activity.
A Snow Day is not complete without getting all bundled up and heading outside with our puppies. In fact I think they get more excited about Snow Days that we do! TruMoo Chocolate Marshmallow milk is the perfect drink to enjoy while enjoying your favorite winter activities. Whether you serve it cold or try the Rocky Road Hot Chocolate Recipe. It hit the spot for Peyton after playing in the snow.
According to a survey by Wakefield Research, watching movies tops the list of Americans' favorite indoor winter activities, followed by reading books and playing games. The top outdoor wintertime activity for Americans is building a snowman, followed by starting a snowball fight and sledding. Additionally, nearly 70 percent of Americans agree that hot chocolate is the drink that reminds them most of their childhood. So if you're looking to bring back carefree moments from winters past, try TruMoo Chocolate Marshmallow hot!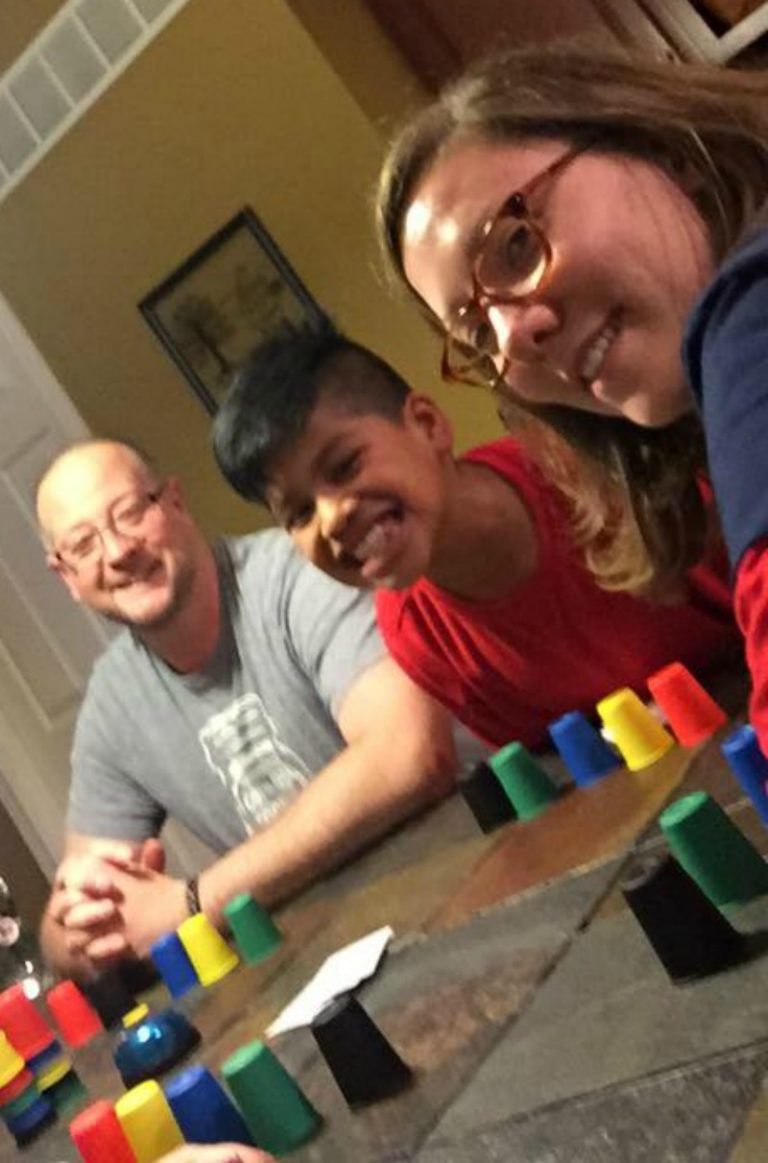 Also during snow days we like to play board games, make brownies, watch a movie and read books. I like to purchase a couple of new games to pull out on Snow Days. Right now our favorite game is Quick Cups. TruMoo Chocolate Marshmallow will enhance your favorite winter activities from family game/movie night to sledding/ice skating or building a snowman. It is a great way to enjoy family time together with this delicious sweet treat!
Remember this product is limited edition, so hurry out to pick some up and give it a try. You won't be sorry. Best of all TruMoo contains NO High Fructose Corn Syrup and NO Artificial Growth Hormones! That is a Mom Win for sure!
For more information, visit TruMoo.com and follow TruMoo on Facebook, Twitter and Pinterest.
Snow Day Ideas:
Frugal Family Fun = Dance Party
Playing Cards = Cheap Entertainment
Winter Craft Project – Snowman Lantern
Eco Friendly Winter Craft – Soup Can Snowman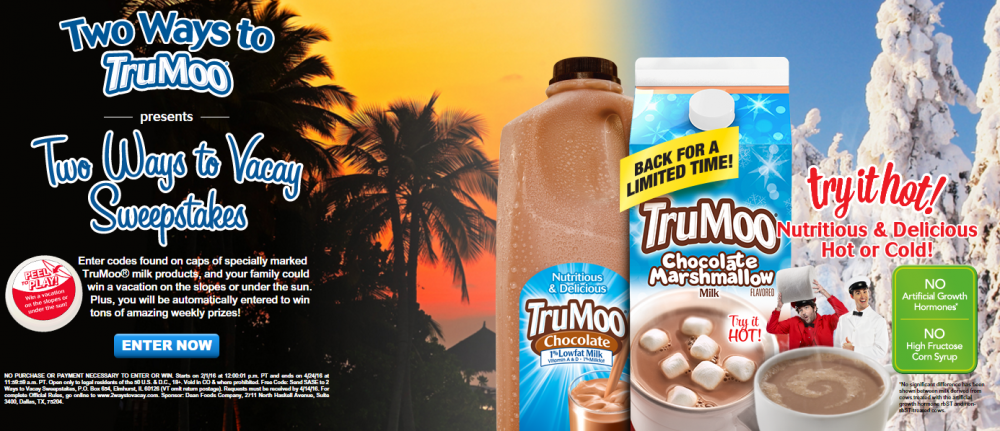 Right now you have a chance to enter win the TruMoo Two Ways To Vacay Sweepstakes. Win a vacation to a tropical paradise or a snowy oasis—the choice is yours—plus weekly prizes. NO PURCHASE NECESSARY. Open to legal residents of the 50 U.S.& D.C. (except CO & where prohibited), 18+. Ends 11:59:59 a.m. PT on 4/24/16. Rules: www.2waystovacay.com
Disclosure: This is a sponsored post. All opinions are 100% my own.
Melissa is a football and soccer mom who has been married to her best friend for 24 years. She loves sharing recipes, travel reviews and tips that focus on helping busy families make memories.