Mother's Day Gift Guide 2020
Today we are sharing with a roundup of our favorite gifts that are perfect for mom in our Mother's Day Gift Guide 2020. Mother's Day is coming soon. Are you ready? If not you are in luck! For Mother's Day, we are sharing several ideas that all moms will LOVE and you will earn you brownie points at the same time! Regardless of your budget we have all types of gifts that mom will really love to receive. All of these ideas will be a huge hit with mom. In fact they are some of our new favorite things!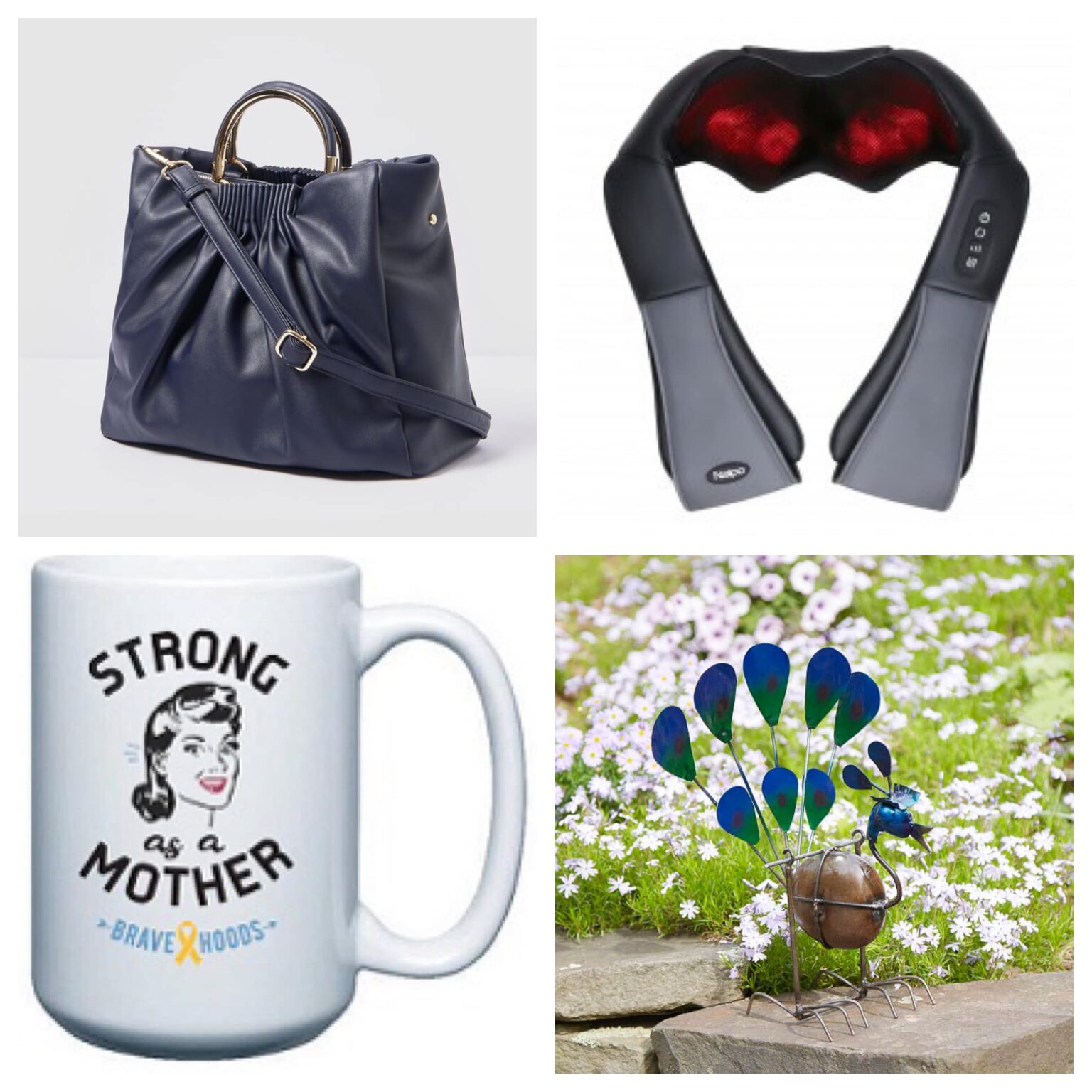 Mother's Day Gift Guide 2020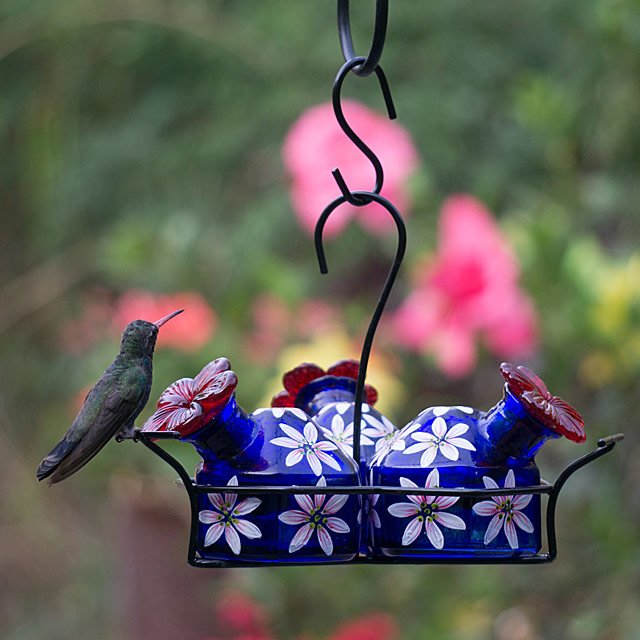 Uncommon Goods – I love uncommon goods. It has always been my go to for finding unique and quirky products for gift giving, especially Mother's Day Gifts. You can literally find a creative and unusual gift idea for all the women on your list.
When I took a look through the website the first item that caught my attention was this Painted Blossoms Hummingbird Feeder. This floral feeder is bound to bring all the birds to the yard. Hummingbirds are sure to be lured by this artisan-crafted feeder, which holds a trio of hand blown recycled-glass bottles topped by red flowers. Each of the eye-catching blossoms has a perch, so your feathered visitors can rest while feeding, and the bouquet-style arrangement comfortably accommodates three hummingbirds at a time. The metal frame is weather-resistant, and the glass flowers are easily removed for cleaning. Hand painted by artisans in Mexico. It is simply beautiful.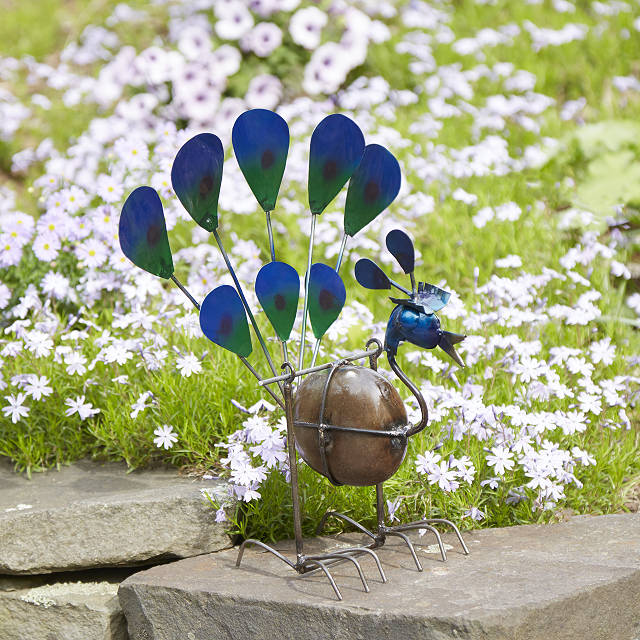 Shelley fell in love with this Moving Peacock Garden Sculpture. This spectacular peacock sculpture has brilliantly colored plumage that "flutters" when the wind blows. It will look perfect by her pool. Real, live peacocks sure are stunning—and boy, do they love to dig up flower beds in pursuit of yummy worms. This spectacular peafowl, handmade from lake rocks and welded steel, is content to just stand in your garden looking gorgeous. When the wind blows, it rocks gently back and forth, fluttering and flaunting its brilliant feathers. On the lawn, poolside, or even indoors, it truly embodies a famous line of poet John Keats: "A thing of beauty is a joy forever." Handmade in Mexico.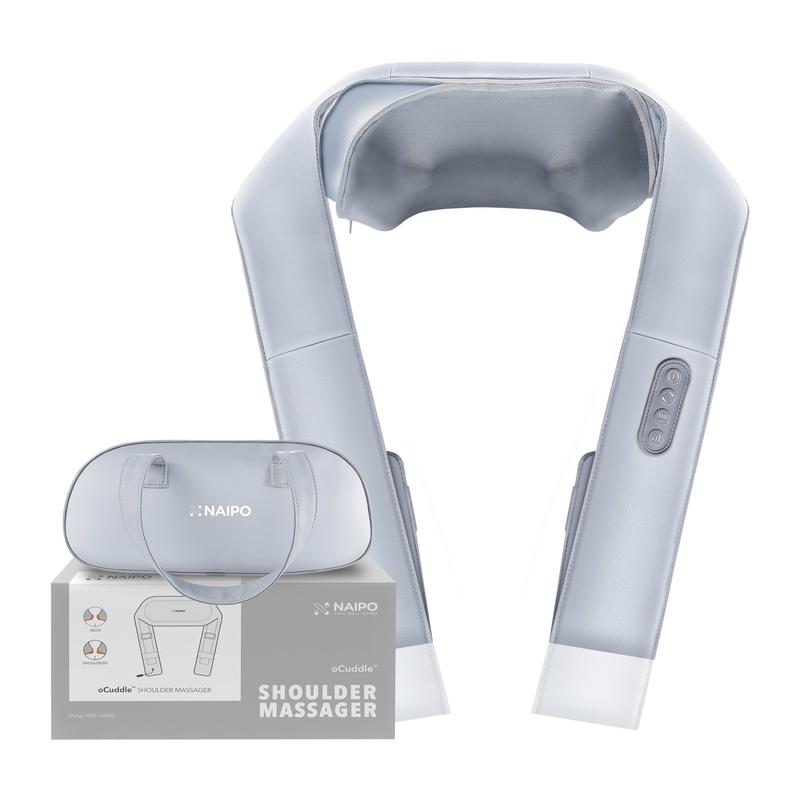 Naipo oCuddle® Neck and Back Massager – This is the BEST gift for Mom on Mother's Day. This Neck and Back Massager comes with Comfortable FocalHeat. The 2 levels of FocalHeat are specifically designed with knowledge of the human body's sensation to temperature, granting the user optimum comfort and the relief of deep relaxation from reducing muscle tension and fatigue. It provides an expert-level massage. With bidirectional rotation from two four-node massage heads replicates the feel of kneading and shiatsu by fingers, knuckles and palms, holding and loosening muscles rhythmically for an enhanced sense of well-being.
It fits just right. With Adjustable shoulder bands ensure "just the right fit" that adapts to user height, so you won't have to worry about buying the wrong size. It was designed with both function and form in mind, as the control settings are convenient to reach and easy to see. It is compact, light and portable. It can be carried anywhere effortlessly in the included carrying bag for car, home and office relaxation while occupying minimal storage space. It is silky, sanitary, skin-friendly. A buttery-soft, skin-friendly elastic fabric between the massage nodes and your skin ensures contentment by eliminating unwanted friction. The removable cover promises easy maintenance and hygienic multi-person use. For additional information visit naipocare.com.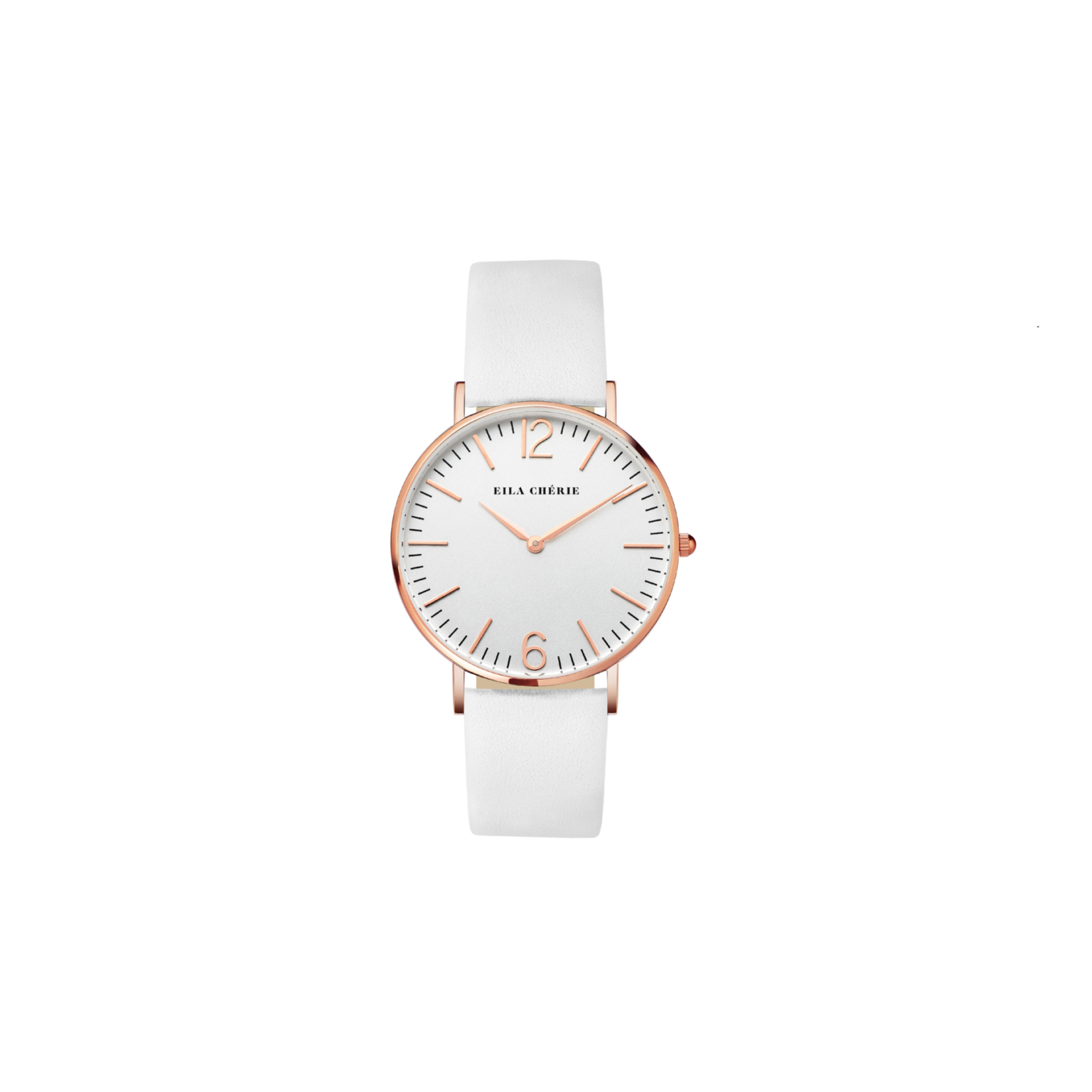 Eila Chérie Melinda Watch-For moms, time is of the essence! Melinda women's watch is made from adjustable soft genuine leather, mineral glass and features 36mm rose gold stainless steel casing and our original Japanese Movement. Smaller and thinner than our other watches the Melinda watch is perfect for an everyday look or a petite wrist. It is the perfect Mother's day present! Priced at only $48.00. I adore this gift idea! It is available in Onyx too.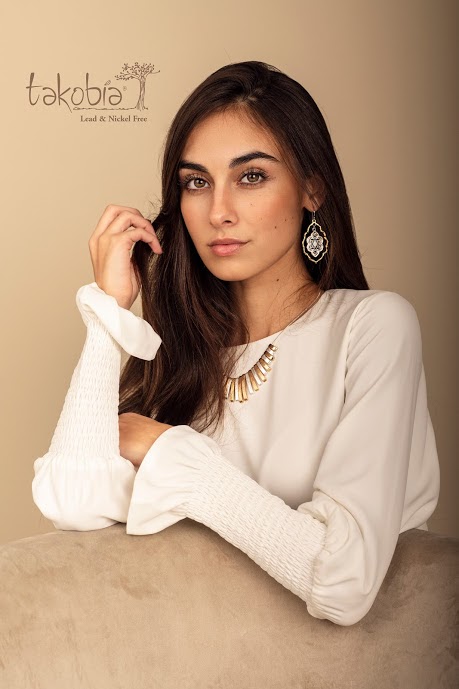 Takobia Jewelry – Make Takobia your go-to Amazon jewelry. When it comes to jewelry, go for the silver and gold with these stunning fashion pieces. With over 300 designs of earrings, necklaces, and bracelets, the wholesale brand adds simple elegance with a touch of modern flair to your attire. They are affordable and so cute with a variety of designs! They won't break the bank and Mom will love to wear them. Available on amazon.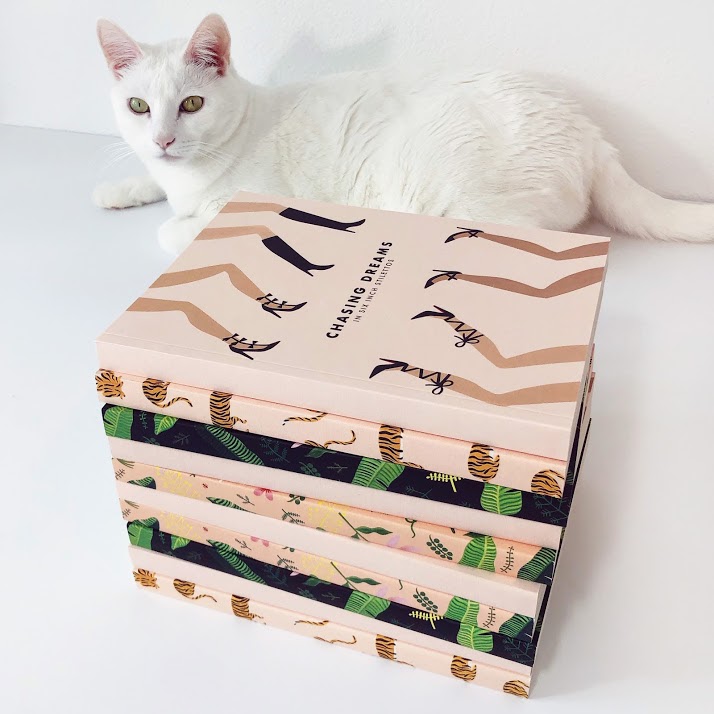 Journal: Have a lot on your mind? Write it down! Girl with a Knife journals are the perfect way to plan your days with intention, improve mental health, and carve time out for creativity. Love to give and receive these as gifts.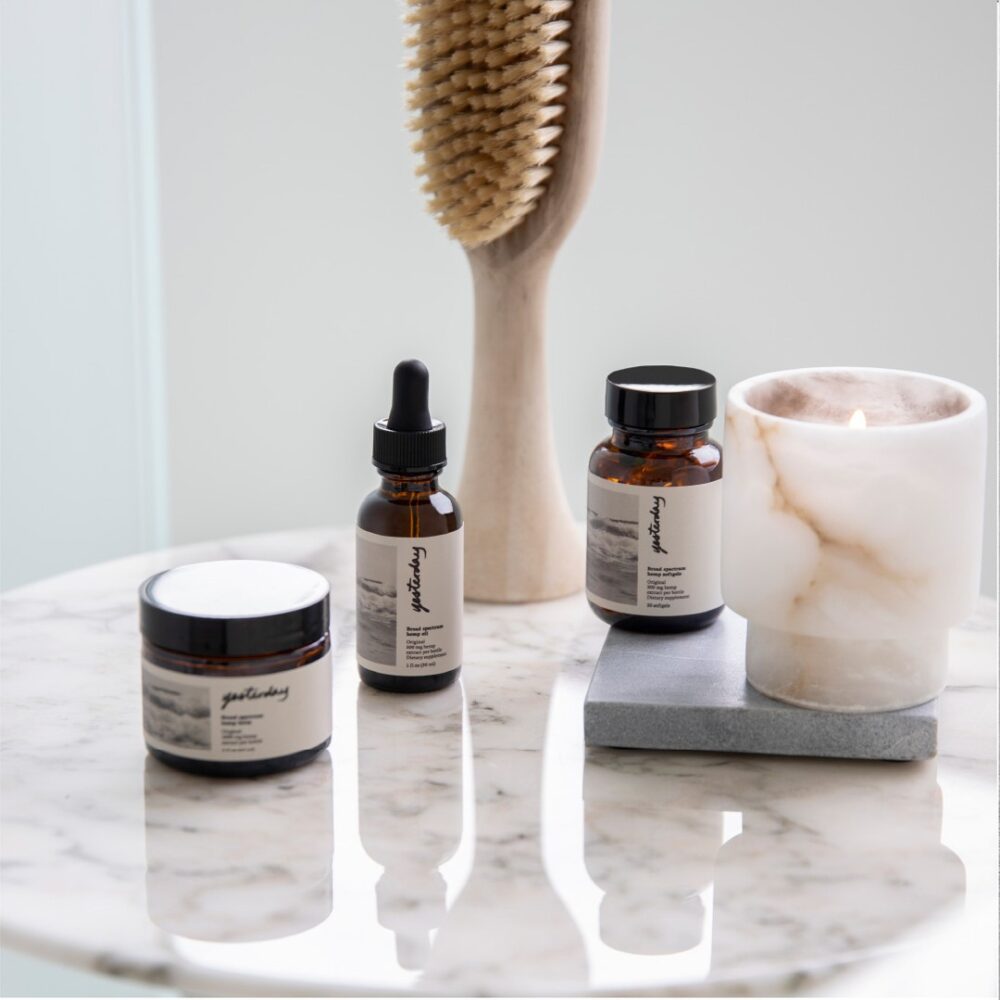 Yesterday Wellness is the first luxury CBD brand designed exclusively for women with moderate anxiety from the stresses of everyday life and these days, we've certainly got more stress than ever. Yesterday is hypertargeting women living a high-end lifestyle—seeking to perfect and deliver an uplifting refresh in the middle of these overwhelmingly depressing days.
Made in the U.S. completely from sustainably sourced ingredients such as naturally occurring CBD hemp oil, high-quality MCT oil and containing 0 percent THC, Yesterday's balms, oils and soft gels are one of the only CBD products on the market that guarantee luxury.
Strong As A Mother Mug – Even the strongest among us need a reminder just how strong we are. This coffee cup will keep you smiling and warm when you drink your favorite beverage! Only $12.00. I just love this gift for Mother's Day. Whether it is the uplifting messages of SHE'S LITTLE BUT FIERCE, STRONG LIKE DAD, STRONG AS A MOTHER, or our SMALL BUT MIGHTY, the super soft BraveHoods hoodies and t-shirts will inspire you to stay positive and make a difference in the lives of kids fighting cancer.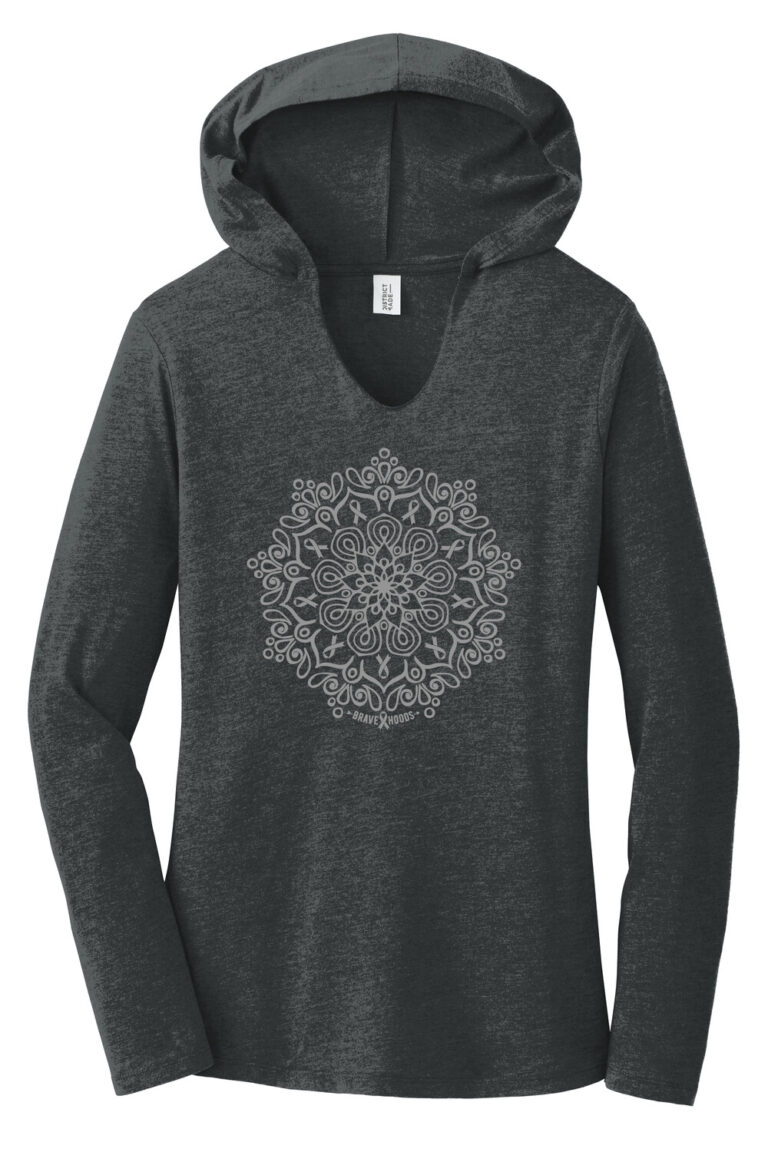 For every BraveHood purchased, we gift one to a kiddo fighting cancer and their sibling/s. To date, our supporters have enabled us gift over 6,500 BraveHoods to kids all over the United States. Shirts retail between $25-$50 and are available on our website at bravehoods.org FYI- BraveHoods operates as a nonprofit org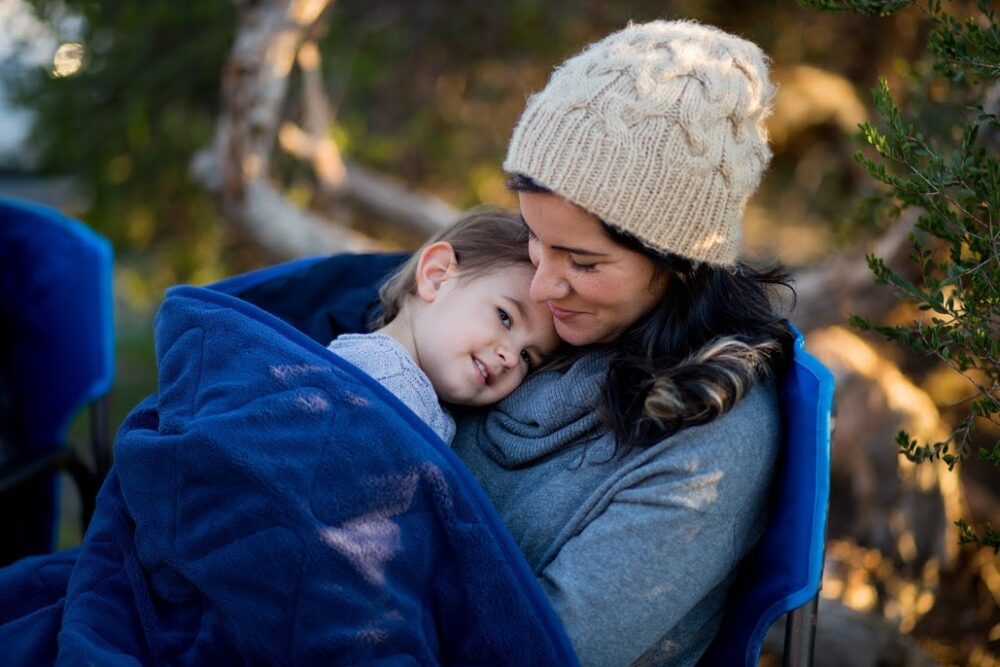 The Cozee– If you are a soccer Mom like me you are going to fall in love with the Cozee. Take The Cozee with you wherever you go and rock the Classic Blue all year long! The innovative battery pack lasts for more than 5 hours of continuous heat and features 2 USB ports making it easy to charge your mobile devices no matter where you are. This is truly the gift that keeps on giving. I think every sports Mom would love this gift! It is $249 however if you factor in the amount of uses for this gift it is worth it!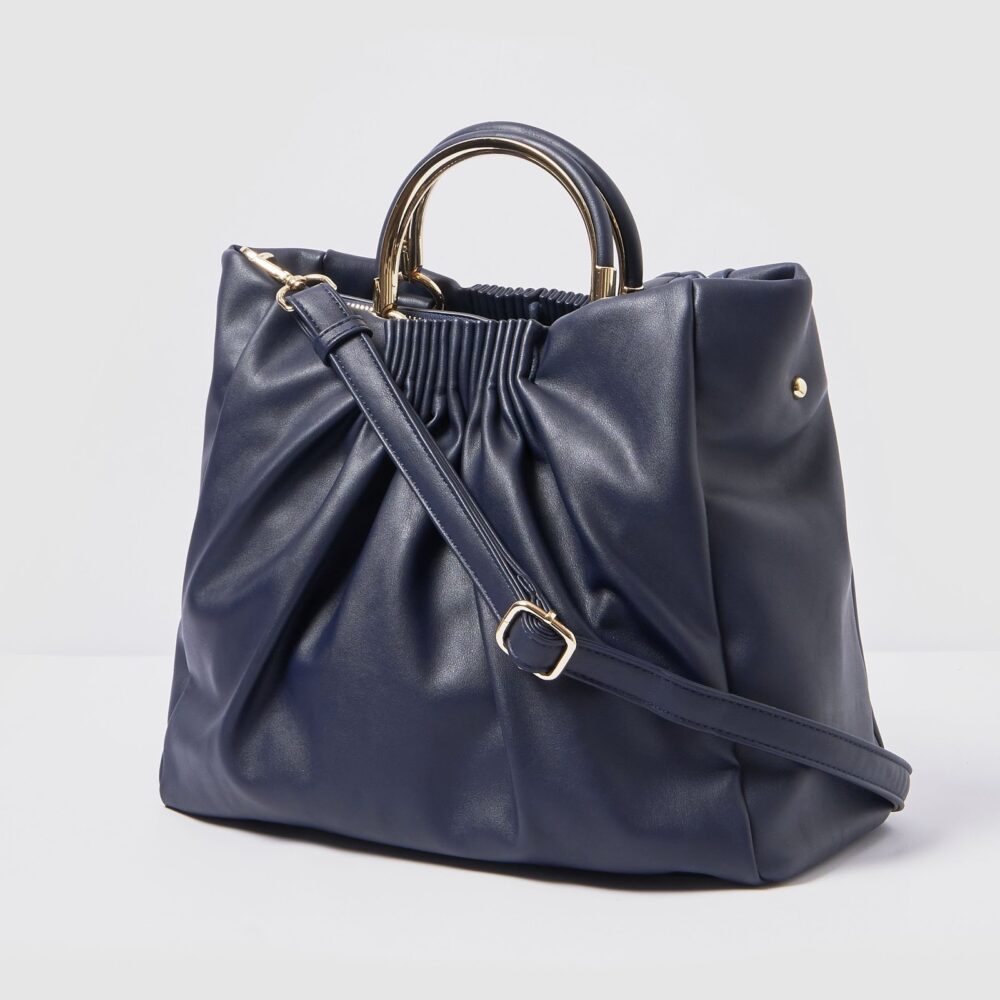 Urban Originals Almost Mine Tote – Almost Mine by Urban Originals is a sophisticated sturdy slouchy bag in super soft vegan leather. It features elegant gold handles and a removable adjustable shoulder strap. The main compartment has a zip enclosure, but there are also two hidden snap button pockets at either side. It is the perfect give for the fashion savvy Mom on your list! Priced at $108. It is currently on sale for $75!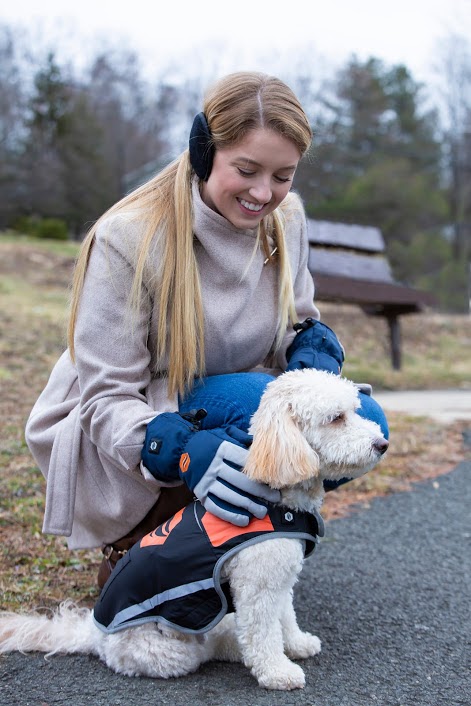 Stay Warm Apparel – Combat the Cold With Heated Apparel for You and Your Pup! Heated gloves. Need I say more? Whether you're looking for extra warmth for your morning commute, walking the dog, hitting up the ski slopes, or even working outside in the cold frigid air, these hot products can fend off winter's cold bite for up to eight hours! This is the perfect gift for every soccer Mom.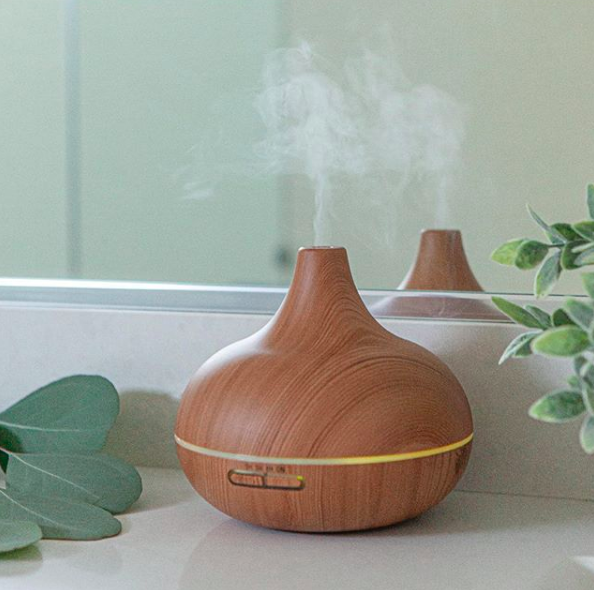 Essential Oil Diffuser -I can't live without one! Pure Daily Care promotes natural beauty by combining the most modern technologies into easy-to-use, at-home products. Pure Daily Care Aromatherapy Diffuser is an absolute must have. With this diffuser, use a few drops of lavender oil to help calm your mind and fall asleep faster. Price: $26.95+ Available at: puredailycare.com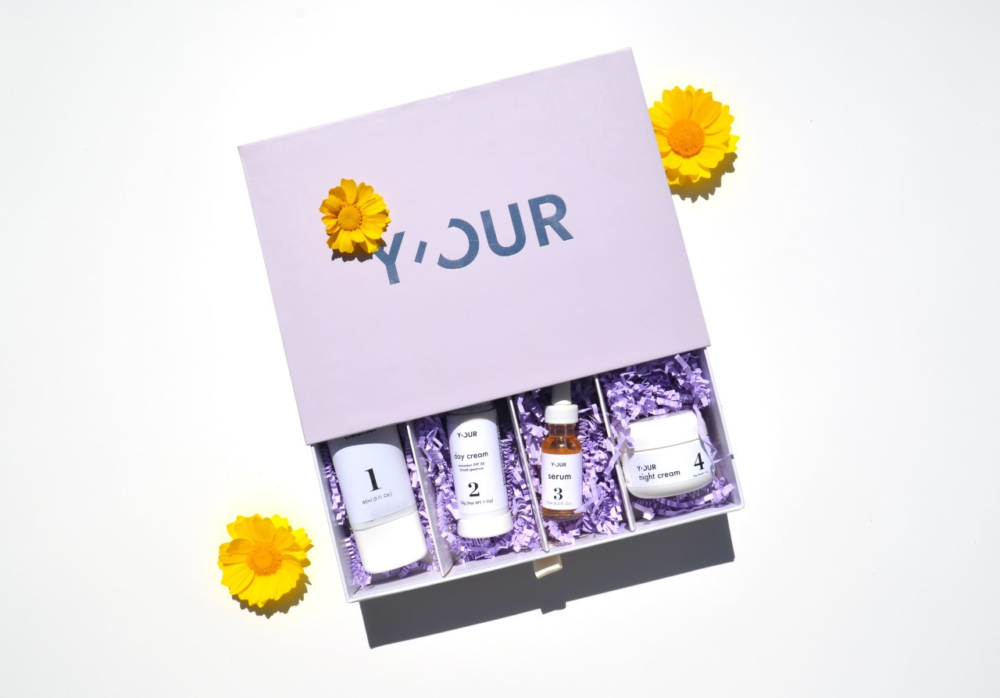 Y'OUR (y-ourskin.com) is a personalized skin care brand made with the highest quality ingredients. The complete skin care set includes 4 products: cleanser, day cream with SPF, serum, and night cream. The best part is it is customized to your unique skin profile! If you are looking for the perfect gift this is it! Moms love to relax and unwind and nothing is better than a new skin care set. To get started, you can take our quiz and find out what is best for your skin online y-ourskin.com. They use artificial intelligence to formulate a complete custom skin care regimen for every user. Their products use clean ingredients, with no fillers and free from paraben, sulfate and toxins Check it out!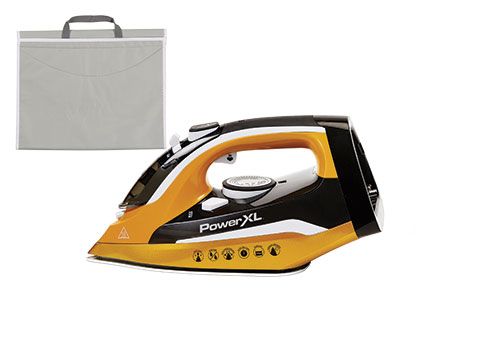 PowerXL Cordless Steamer & Iron – You may think this isn't a great gift for Mom but I was super pumped about this idea. Finally! An all-in-one cordless steamer & iron that makes eliminating wrinkles on clothes and fabric painless. The lightweight, high-performance Cordless Steamer & Iron by PowerXL has a polished nonstick ceramic soleplate, which protects delicate fabrics with an extra-smooth glide while the precision tip gives pinpoint accuracy for hard-to-iron spots like in between buttons and narrow seams. Forget steaming up your bathroom to get rid of creases and crinkles. This portable and powerful steamer smooths out hanging clothes or drapes in seconds. And it is cordless! Hello! Love that! The unit, which also includes a refill cup for water, locks into a base and recharges to full heat as you re-position clothing. The PowerXL Cordless Steamer & Iron ($69.99) can be found on Amazon and powerxlproducts.com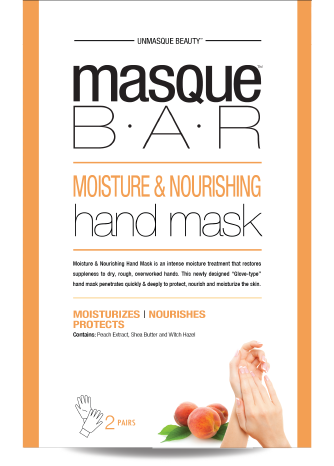 MasqueBar's Moisture & Nourishing Hand Mask – Mom loves soft hands. Check out this intense moisture treatment that restores suppleness to dry, rough, overworked hands. This newly designed "Glove-type" hand mask penetrates quickly & deeply to protect, nourish and moisturize the skin. Use as often as needed. Set of two for $9.99 available at www.Masque.Bar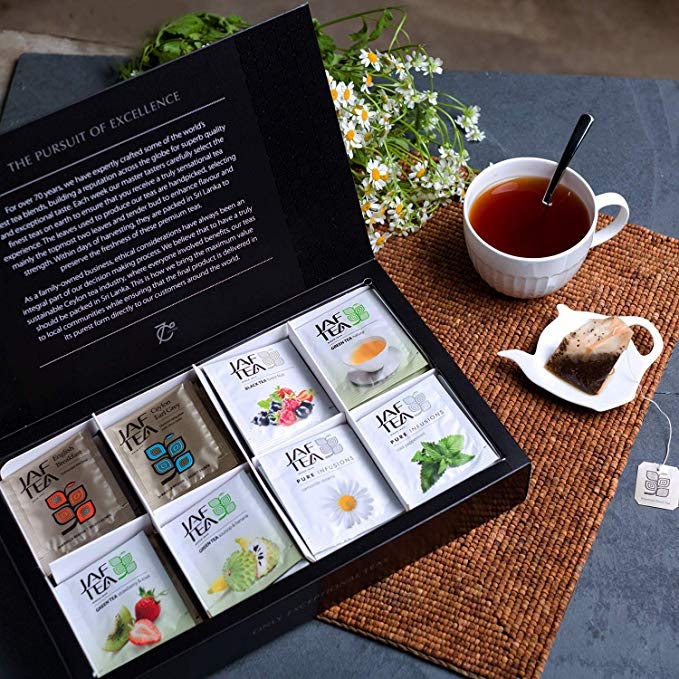 JAF Tea Gift Sets – There is nothing more relaxing to me than a cup of hot tea. JAF Tea gift sets are perfect for all of the tea loving mamas! These high quality ceylon teas are handpicked, selecting mainly the topmost two leaves and tender bud, to enhance flavor and strength. Packaged days after picking in Sri Lanka. Price: $19.99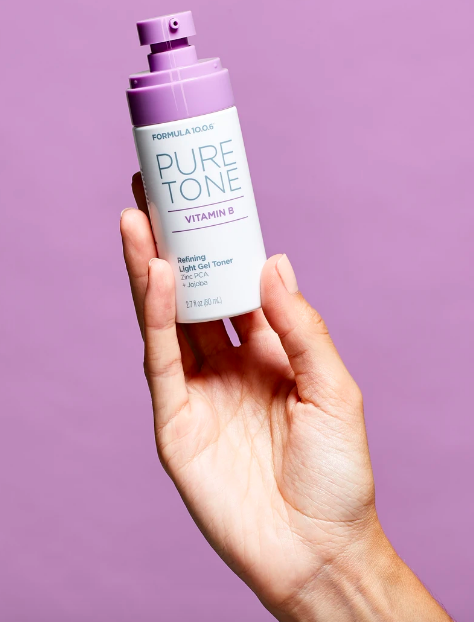 Formula 10.0.6 – Mom loves skincare. If she is looking for Modnern Skincare this is it! First developed in 1933, Formula 10.0.6 (pronounced "ten-oh-six") is the skin care line with tried, tested and trusted formulations for treating problematic and well-aging skin. This fourth generation family-owned company makes face and body care with simple ingredients that deliver big results. You probably remember two other household names established by the Bell family: Bonne Bell and Lip Smacker. Sisters Peyton and Hadley Bell grew up in the Bonne Bell family brand business, were often featured in Lip Smackers ads and are now focused on reviving their great-grandfather's original skin care brand, Formula 10.0.6.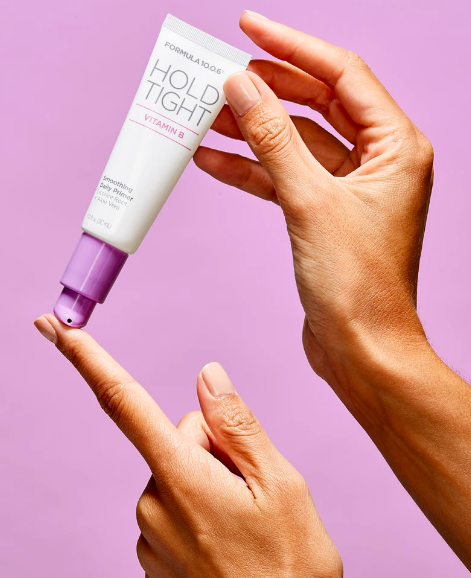 Melt Away – This triple action cleanser brightens, purifies, tones and even removes stubborn makeup thanks to its mix of hemp seed oil and AHA fruit complex.
Pure Tone – Liquid toners have nothing on its refining gel consistency containing Zinc PCA and jojoba.
Soak It In – This revitalizing lip conditioner is antioxidant rich to replenish moisture all day long.
Hold Tight – Control oily pores and combat fine lines at the same time with the help of licorice root and aloe vera. This primer is designed to give you a dry and powdery finish for what comes next.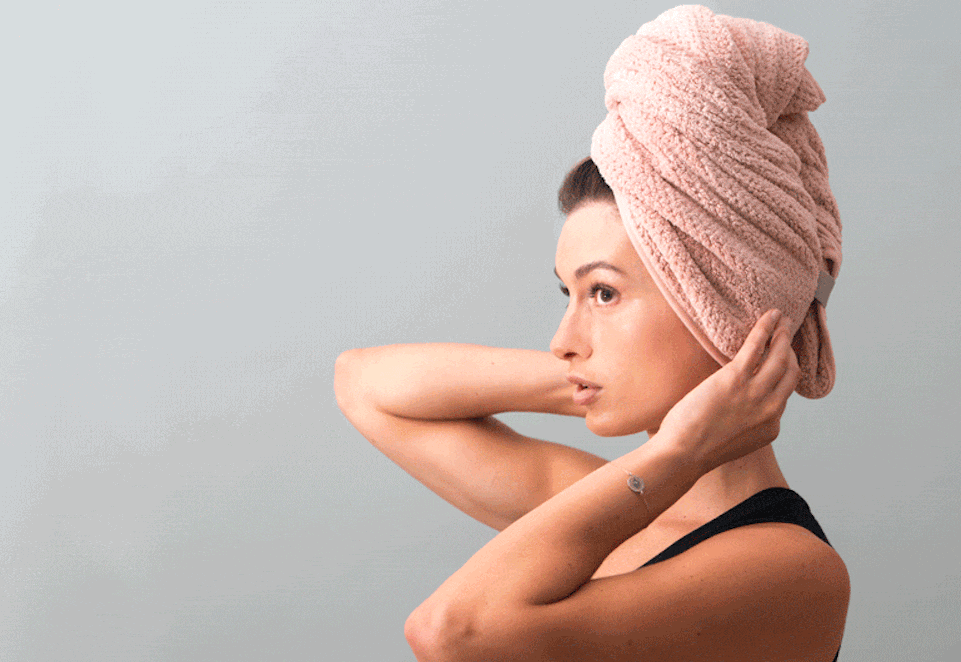 Volo Beauty Hero Hair Towel – With the kiddos at home, this means less time for mom to (well) do her hair. The Volo hair towel which cuts down hair drying time in half! Simply wrap your hair up, tuck under the strap, leave up as long as you please and continue conquering the world. This is perfect for anyone with thick hair! Cuts drying time which means more time for your make up. Price: $39.00.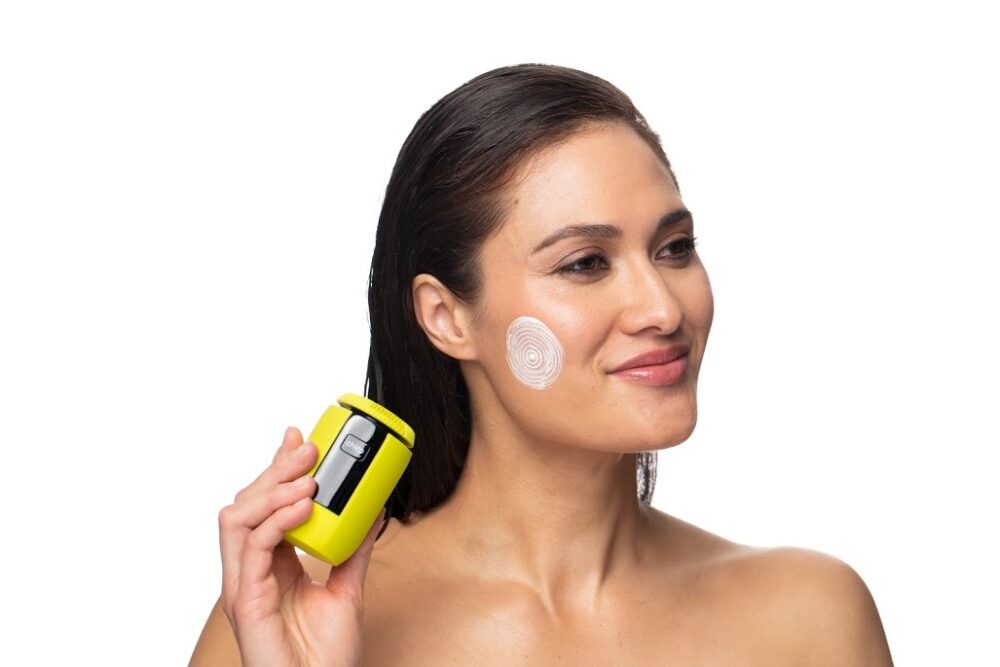 Chirp is the patented cleansing brush with game-changing moves. It's the first on the market to have a dual motor, beautifully adapting movement to your skin's needs. It would be perfect for every Mom on your shopping list. The first motor controls brush rotation. The second motor controls the vibration. Spin, vibrate and a patented rotational oscillation! You control the speed and strength with 100 combinations at your fingertips. Chirp is the only brush bringing true customization. Alter the settings for a unique clean that updates with your daily skincare needs.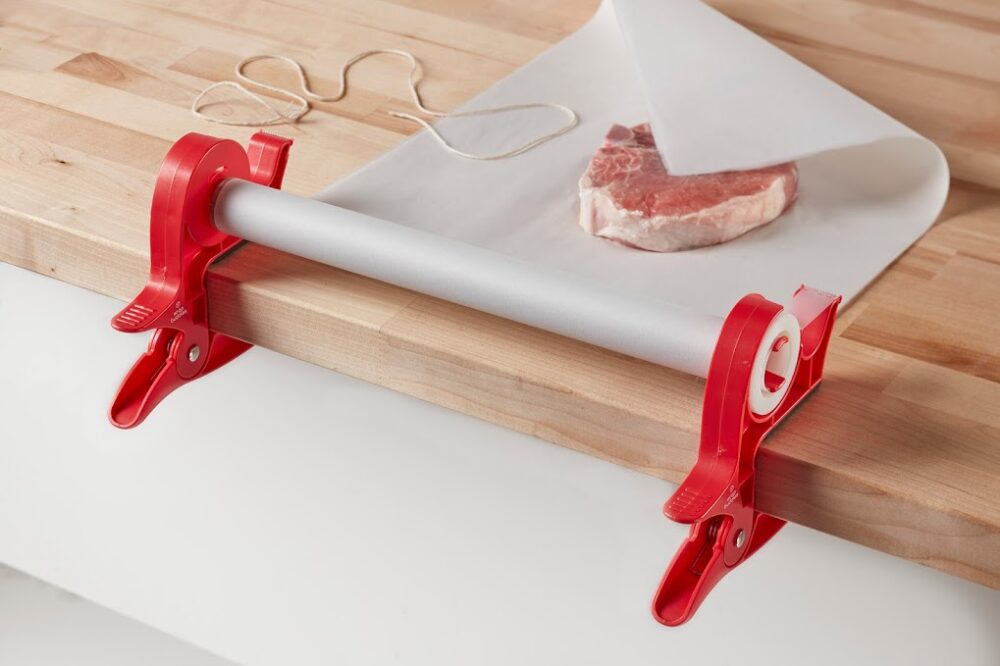 Wrap Buddies – Your ultimate gift wrapping tool isn't just for Christmas! Celebrate those memorable milestones like birthdays, baby shower, graduation, and weddings. These times are the perfect time to remind those around you how loved and special they are, with thoughtful and beautifully wrapped presents! We know that shopping for those perfect gifts can be enough to think about, after all, we want them to be perfect! Don't let wrapping the gifts be an added stress. Wrap Buddies is the tool you need for all those special occasions. If you are like me and you enjoy giving gifts this is the perfect addition. Clip wrap buddies to your table or counter top. Place the roll in between the wrap buddies and adjust the spacing to fit the length. Unroll the paper, measure, and easily cut. Wrap Buddies come in a pair (one for each side of the paper roll) and are available in Slate (gray) and Cherry (red). You can find them retailing for $19.99 on Amazon or WrapBuddies.co.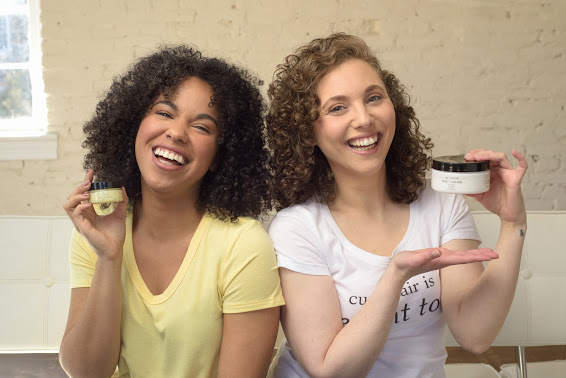 My Soigne – If you have a Mom on your shopping list with curly hair this is the perfect gift! My Soigne, provides quality hair products for curly hair! Whether you're looking to step up your hair care or gift it to your mom or loved one with curly hair, My Soigne is so affordable and amazing, that it'll leave you wanting more! Elegance is often associated with silky, straight hair, but natural curly hair care brand My Soigne is changing that perception. Growing up with natural curls, founder Jackie Gil Serchuk was often told her hair was too wild and unmanageable. Meaning elegant in French, My Soigne conveys the message that curly hair is elegant too, no matter how wavy or kinky.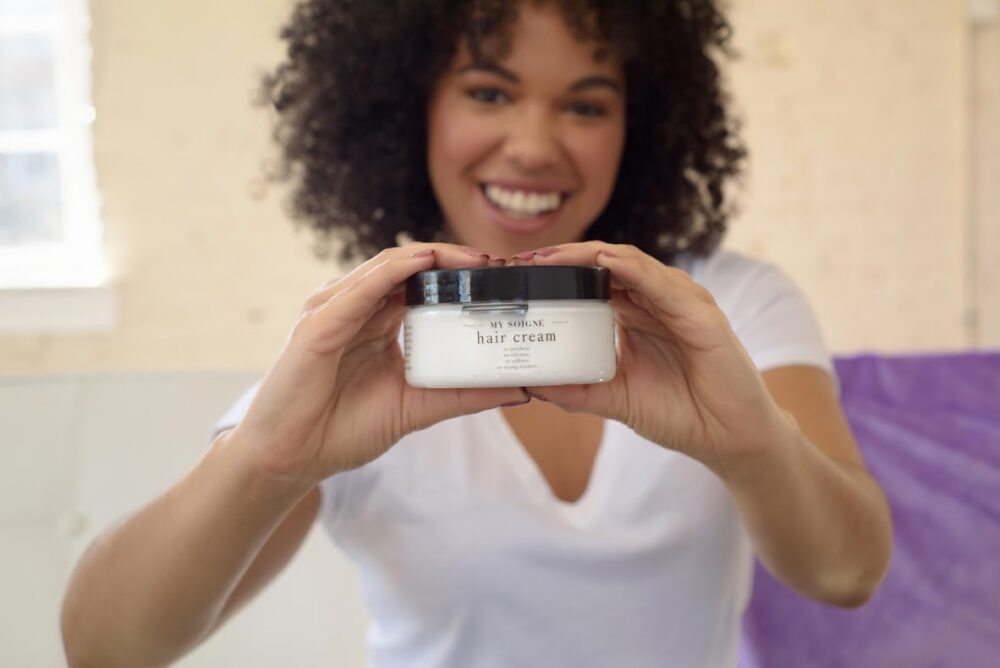 Flax Seed Gel ($18.00) – This isn't your average flax seed gel. Unlike other flaxseed gels, this one does not need to be refrigerated and can last up to a year on your bathroom shelf once opened. In addition to flaxseed gel, it contains other nourishing ingredients like vitamin E oil and aloe vera.
Hair Cream ($23.00) – This whipped hair cream is a moisturizing and hydrating blend of shea butter, castor oil, jojoba oil, and chia seed oil. It's versatility serves it well to a variety of hair types. Use it as a rinse-out or leave-in conditioner. For a lighter product, it can be diluted with water.
Hair Cleanser ($25.00) – This lather free cleanser will clean your scalp with apple cider vinegar, turmeric, and tea tree oil; moisturize with jojoba oil and aloe vera juice; exfoliate with jojoba beads; and give you that tingly feeling with a hint of peppermint oil. Use up to three times a week in place of shampoo and successfully get rid of unwanted build-up.
My Soigne features no parabens, silicones, sulfates, drying alcohols, or synthetic fragrance oils are used in the making of these products. Vegan, gluten free, and tested only on consenting friends and family.
Disclosure: We received some of these products to review. All opinions are 100% our own.
Melissa is a football and soccer mom who has been married to her best friend for 24 years. She loves sharing recipes, travel reviews and tips that focus on helping busy families make memories.