Tissue Paper Craft Stick Flag
We celebrate all of the holidays in our house. That includes things like Veteran's Day, Memorial Day, and President's Day. Showing patriotism is important, and part of our daily life, so why not create something fun that goes along with those special days? This simple Tissue Paper Craft Stick Flag Craft is geared more toward the younger children, but it can also be a great idea for anyone. I love the idea of using this on a bigger scale with strips of pallet wood and some fabric for a larger decor piece to hang on our porch. What do you think?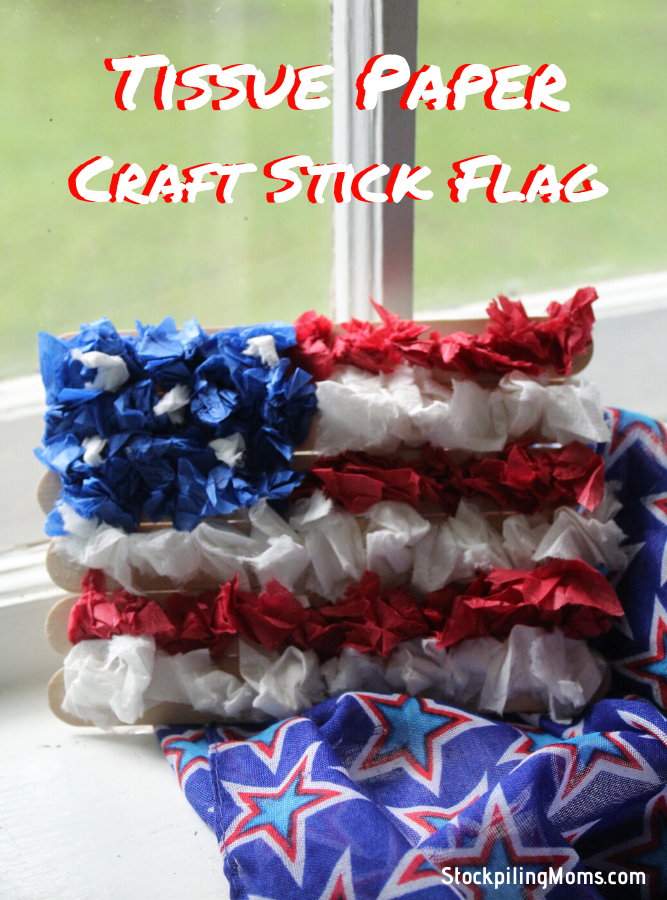 Tissue Paper Craft Stick Flag Craft
I find this idea to be a great choice for doing with younger kids, but it would also be an excellent idea for teachers, homeschoolers, or parents wanting to talk more about freedom and patriotism. Sharing about our country and the freedoms we have is something every parent should be doing, and this makes it so easy to have fun while doing so!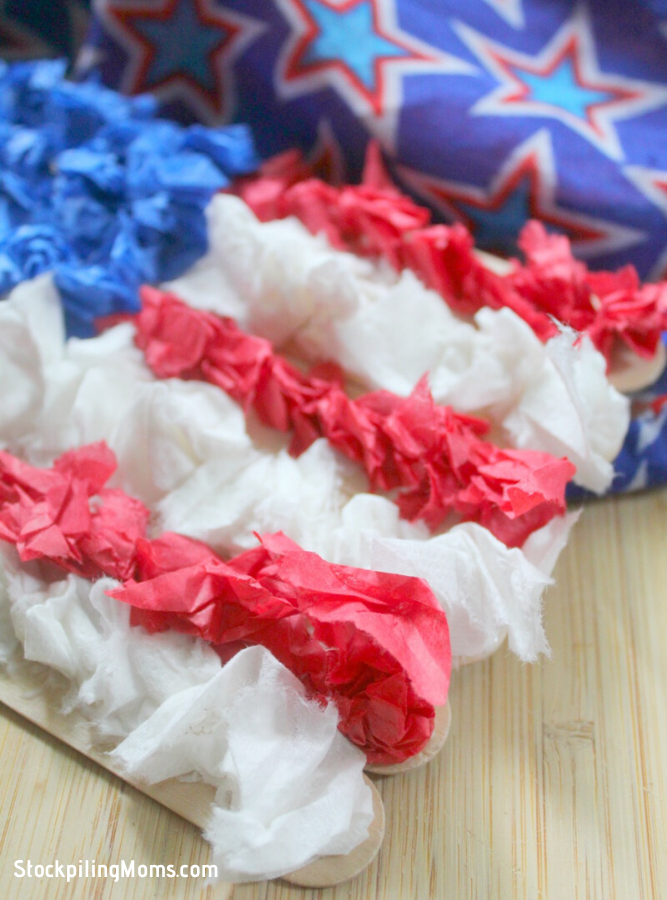 What are the Common Patriotic Holidays?
Not sure when this craft would be good to make? There are tons of patriotic holidays or days where we honor American citizens for the accomplishments they have made to better our country. Below are a few days to mark on your calendar.
Martin Luther King Jr. Day
Bill of Right's Day
President's Day
Memorial Day
Veterans Day
Labor Day
Washington's Birthday
4th of July / Independence Day
Flag Day
Constitution Day
Election Day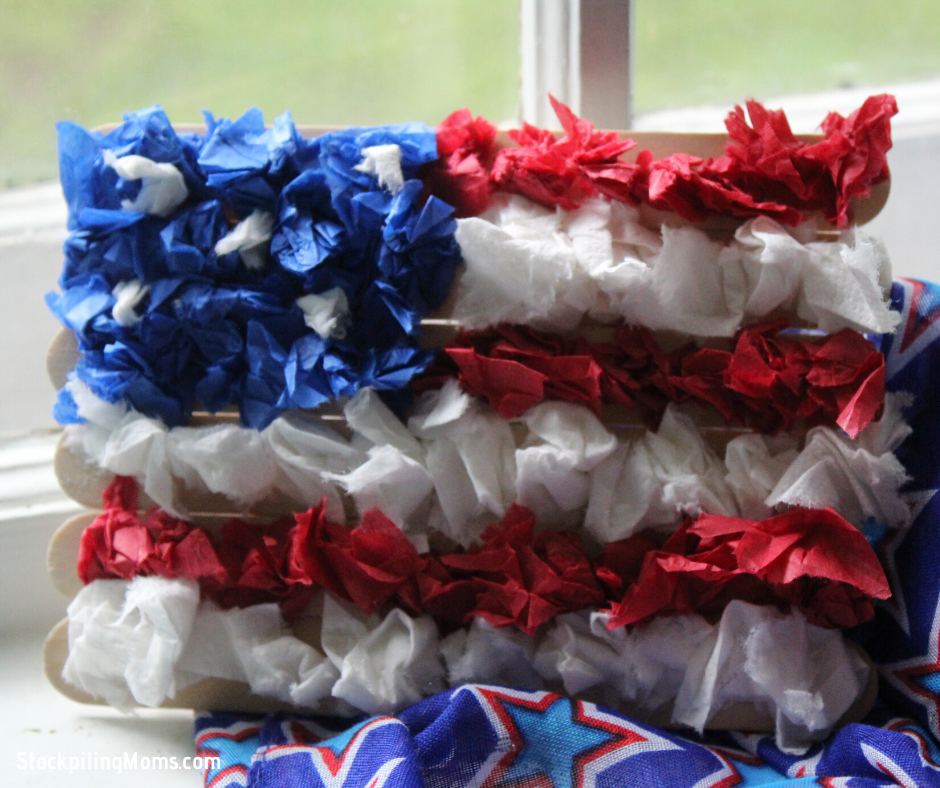 Supplies Needed
Red Tissue Paper
White Tissue Paper
Blue Tissue Paper
Large Craft Sticks
Scissors
Craft Glue or Hot Glue Gun and Hot Glue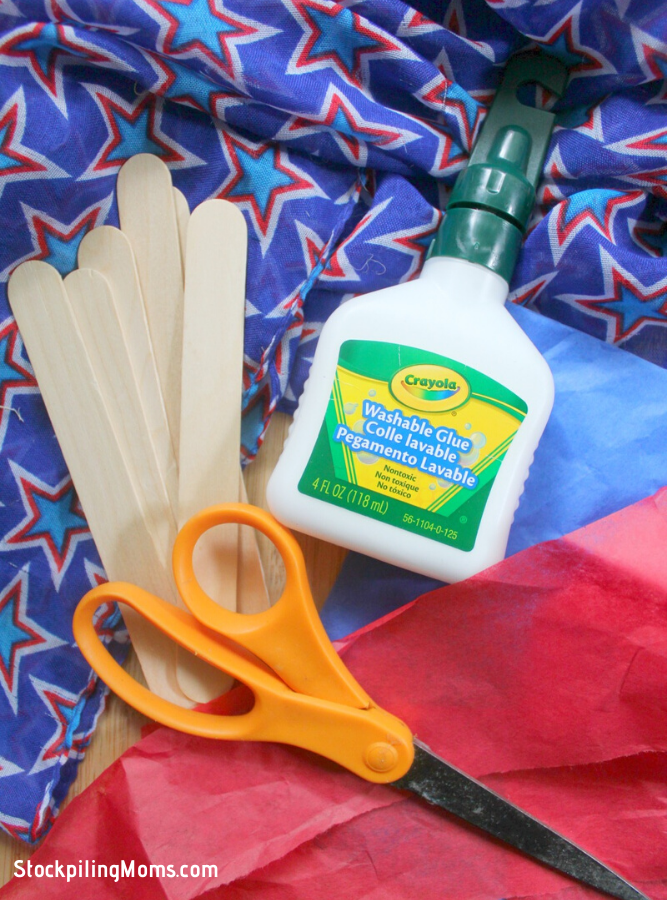 How to Make a Craft Stick Flag
1. Begin by lining up 5-6 craft sticks together horizontally.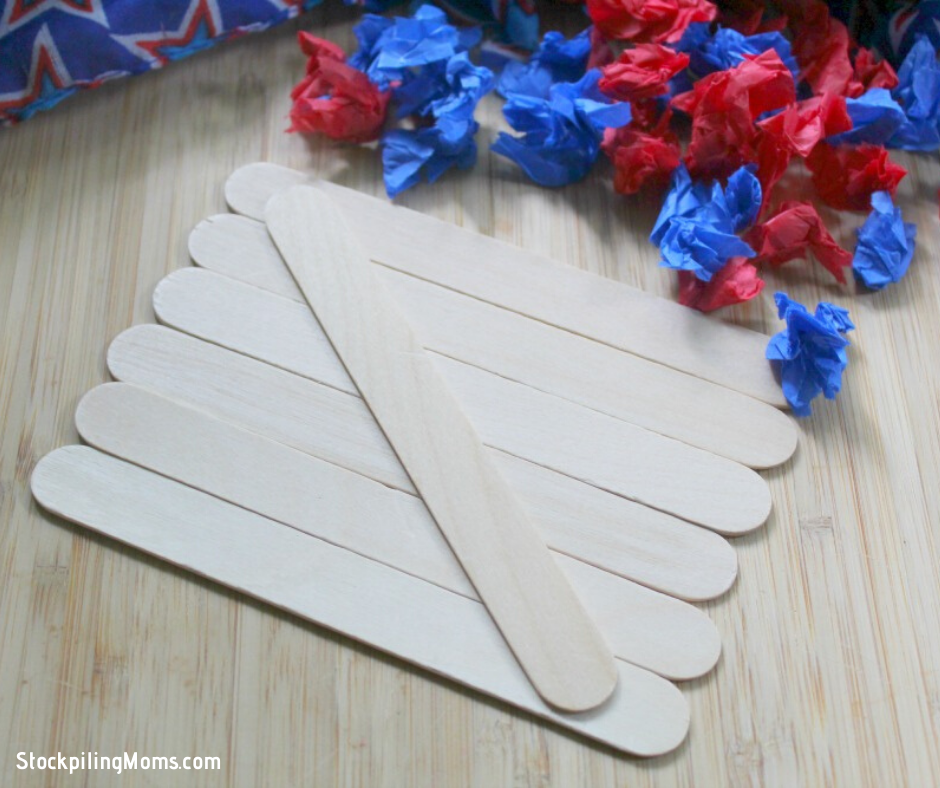 2. Now, you will use another craft stick at a diagonal angle, and glue each stick to it pushing them against each other to secure.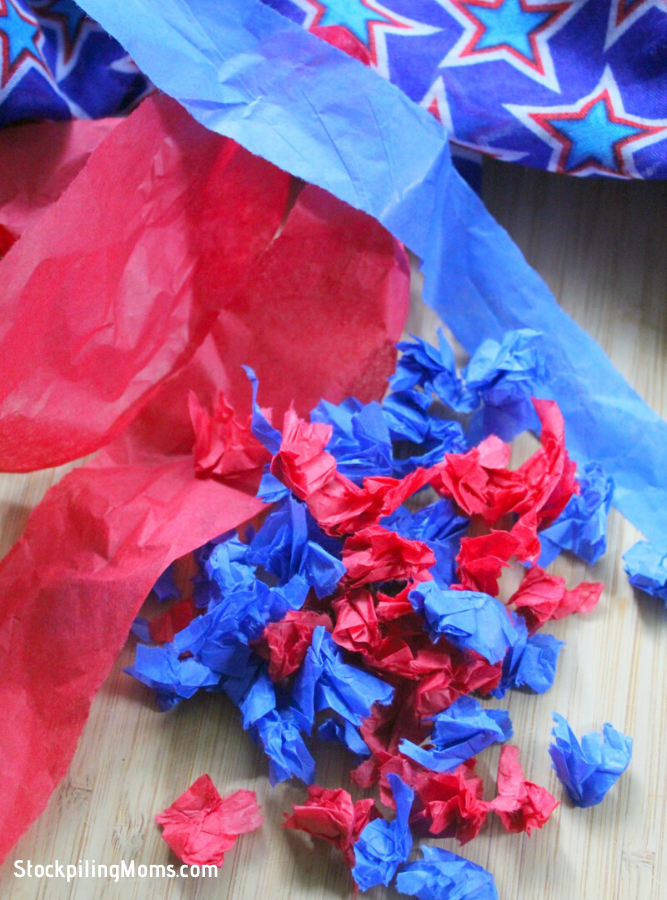 3. Next, you will tear pieces of the tissue paper and roll or crumble them between your fingers to rough them up but not destroy.
4. Now, turn the craft sticks over so the brace piece is facing down, and apply a thin line of glue on each craft stick then start applying tissue paper. You want to make this resemble a flag with a blue square on the upper left of the sticks, and red and white stripes alternating on the rest of the sticks.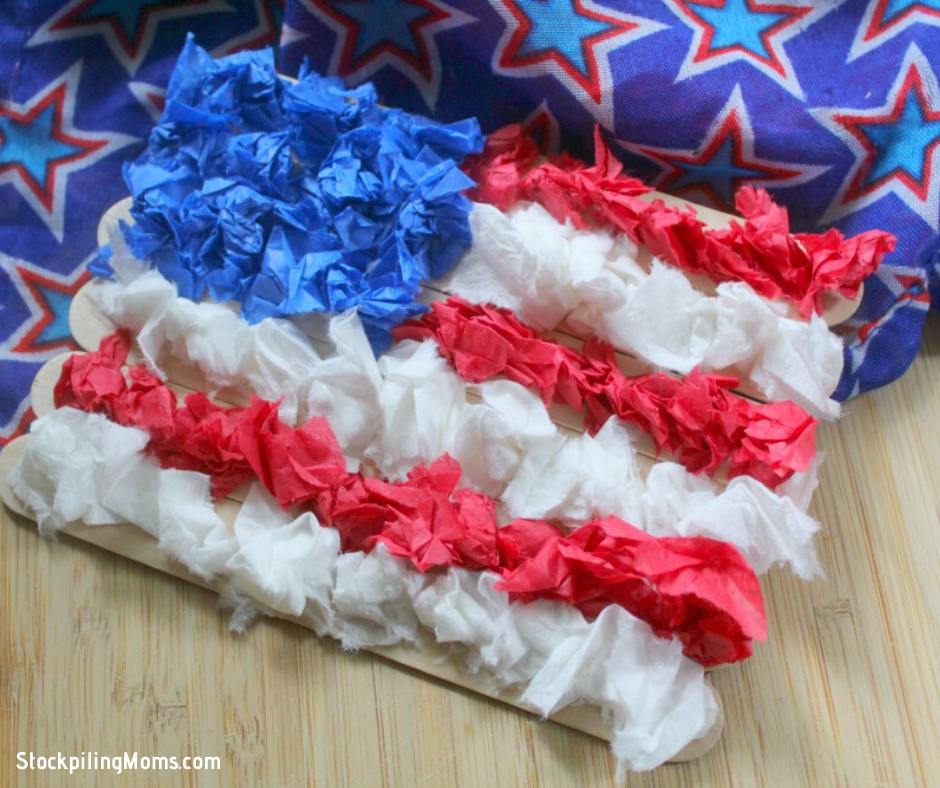 5. Continue this process adding a few small pieces of white tissue paper inside the blue tissue paper square.
6. Now, you will display your flag!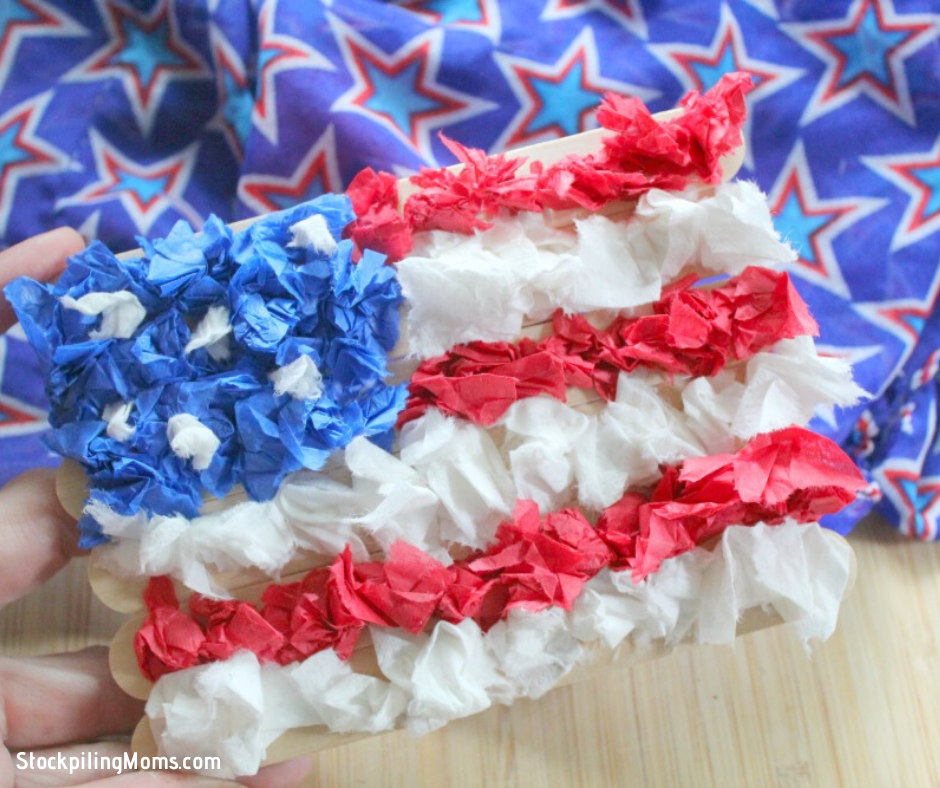 More Fun Craft Ideas
Melissa is a football and soccer mom who has been married to her best friend for 24 years. She loves sharing recipes, travel reviews and tips that focus on helping busy families make memories.