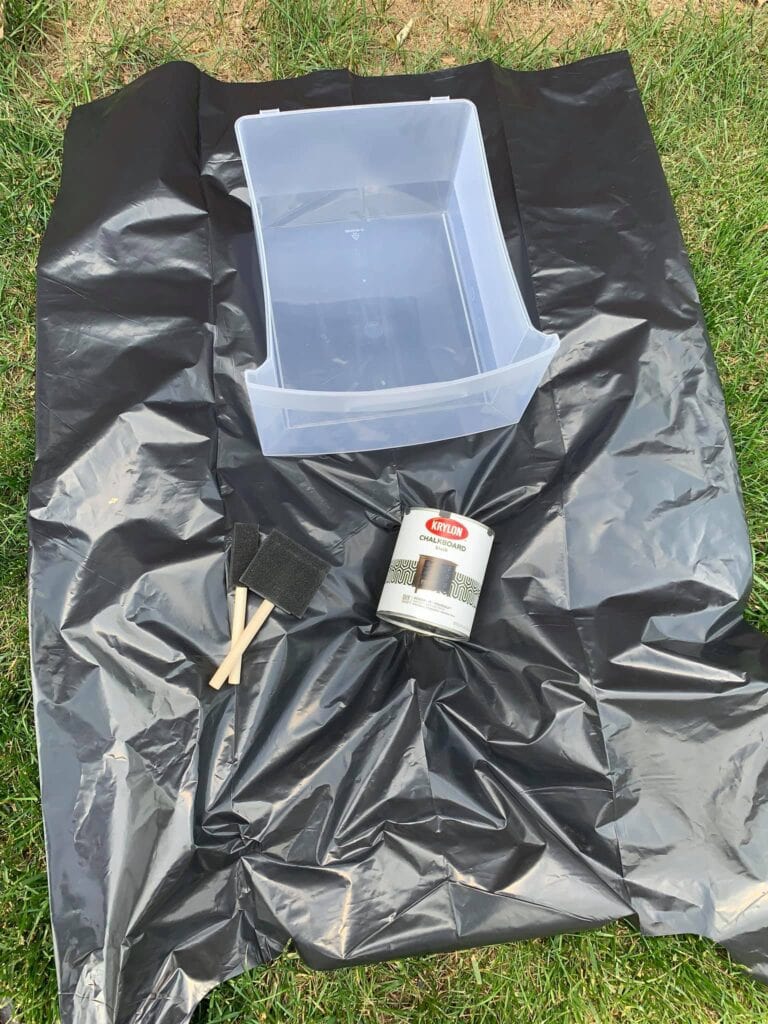 If you are looking for a way re-purpose a plastic rolling cart, we have a great suggestion. Don't be boring! Simply add some chalkboard paint and really change the look to your space. It is affordable and easy to do. My niece who is in college decided to use some of her free time to start getting ready for her dorm. She came up with this idea to re-purpose a cart so that you can't see what is inside and allow her to get crafty.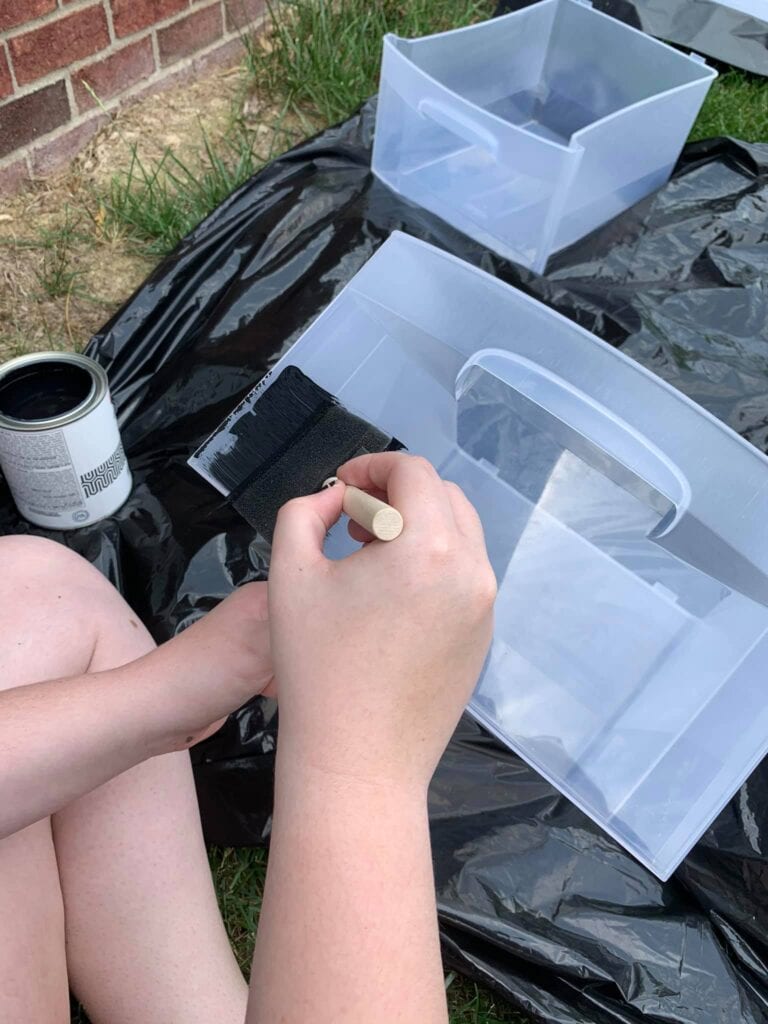 She already had her cart however if you are looking to purchase one you can pick them up at most stores or online. The only thing we had to purchase was a can of chalkboard paint.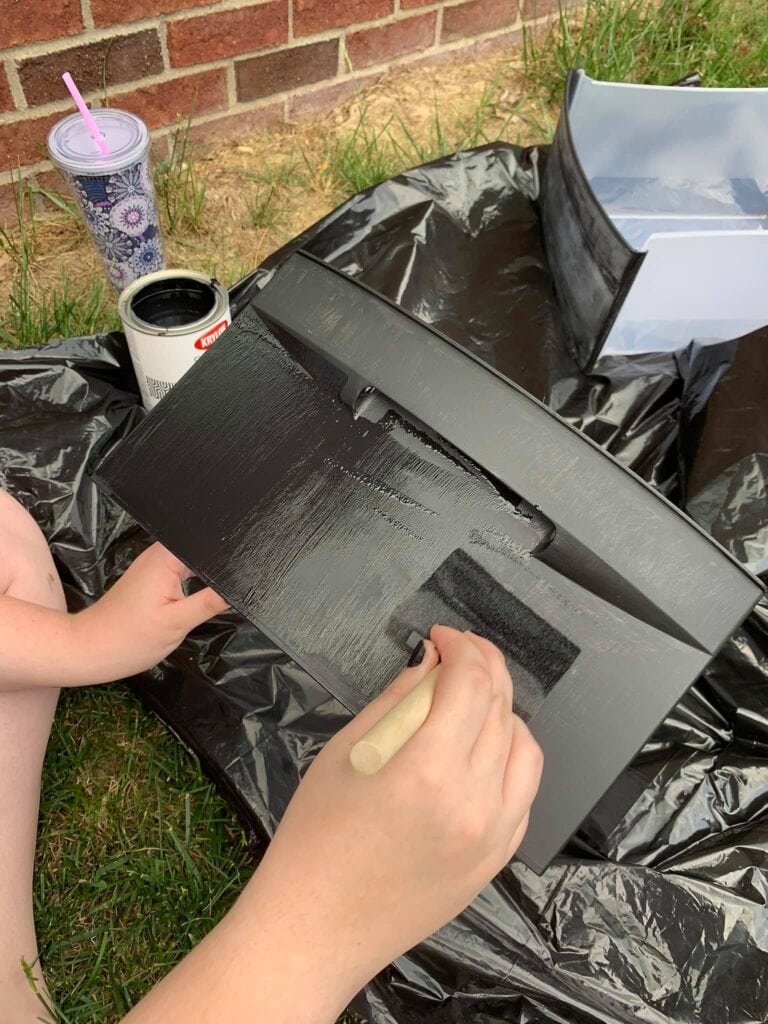 She started off by wiping off her cart and then laying down an oversized garbage bag to paint on. She used some foam paint brushes that my husband had on hand but could easily be picked up at the dollar store.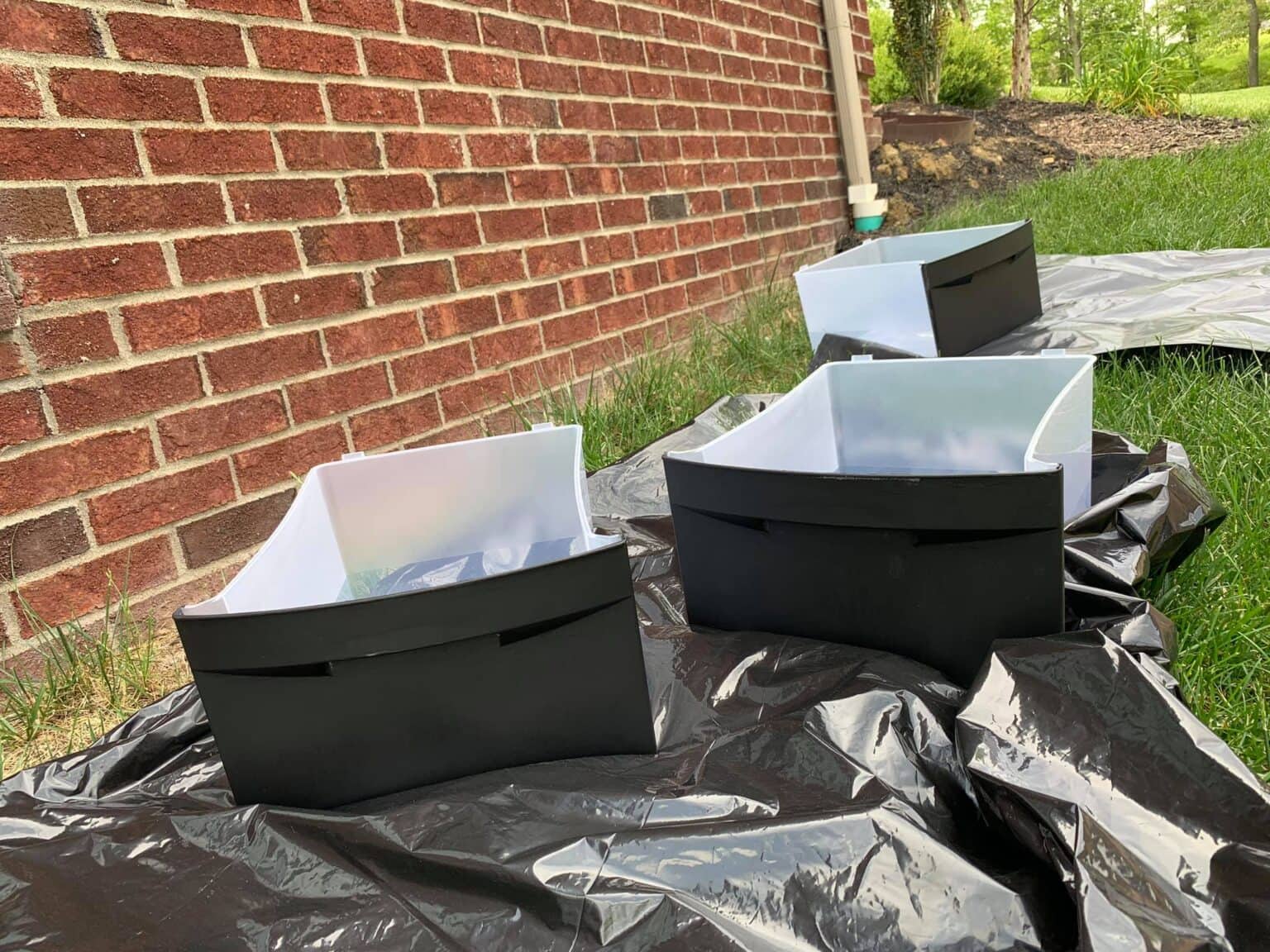 She painted three coats of paint onto the fronts of each drawer. It was easy! She allowed plenty of time to dry in between coats of paint. Then she allowed the drawers to dry completely for 24-48 hours before she brought the cart into her room. This allowed the paint to cure.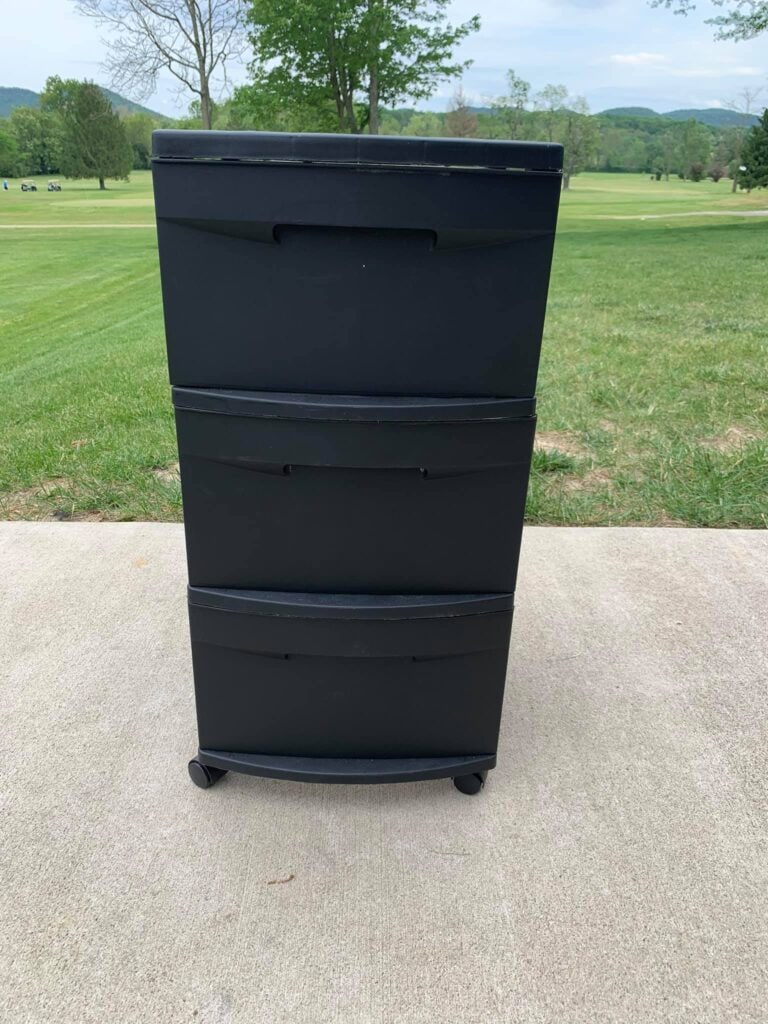 You can see how easy this project was to complete and most importantly now she can label her cart with a chalkboard marker or leave it blank. She can now "hide" away her items without them being out for all to see what is inside her cart. This is a great project and one that she really enjoyed doing.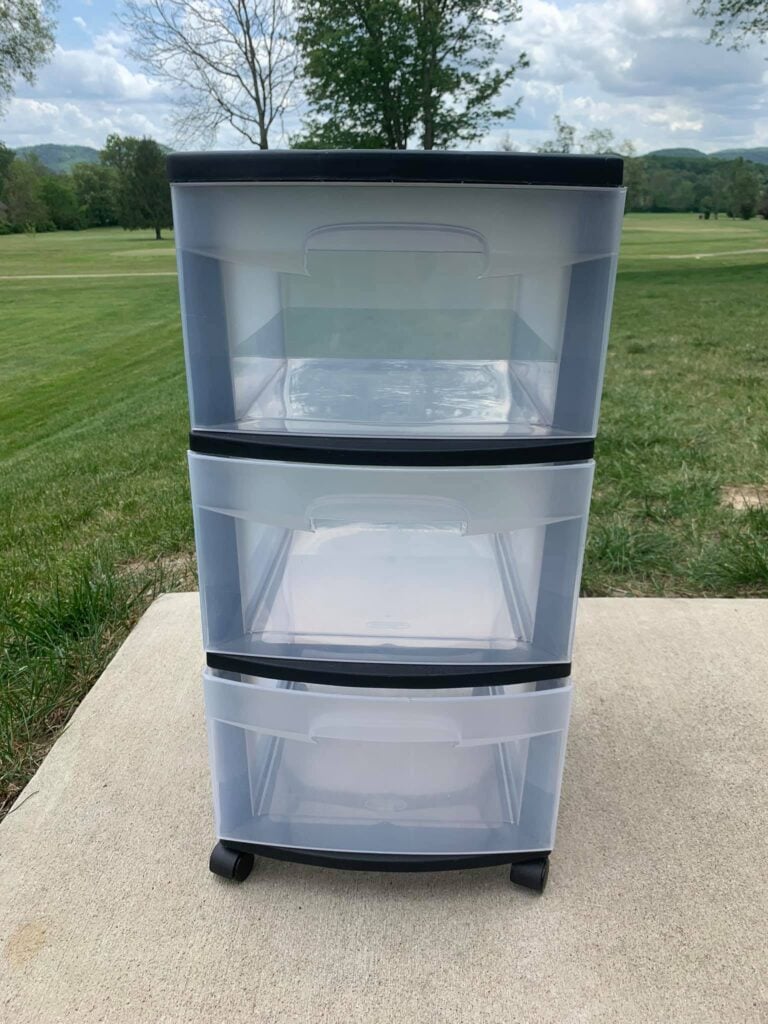 I love when college students take ownership for the design of their dorm room room. By completing this project on her own she not only was responsible for completing the design herself but it gave her a lot of pride. I love how easy this project was. You could also do this with other colors of paint to match the design of the dorm room too! It would be perfect for a bathroom to organize personal hygiene and other personal items that you don't want out for everyone to see.
I hope you enjoy this idea for how to re-purpose a cart. It is a great way to re-purpose and upcycle something you have on hand.
MORE HOME DECOR IDEAS
Melissa is a football and soccer mom who has been married to her best friend for 24 years. She loves sharing recipes, travel reviews and tips that focus on helping busy families make memories.