How To Create Meaningful Christmas Traditions For Your Children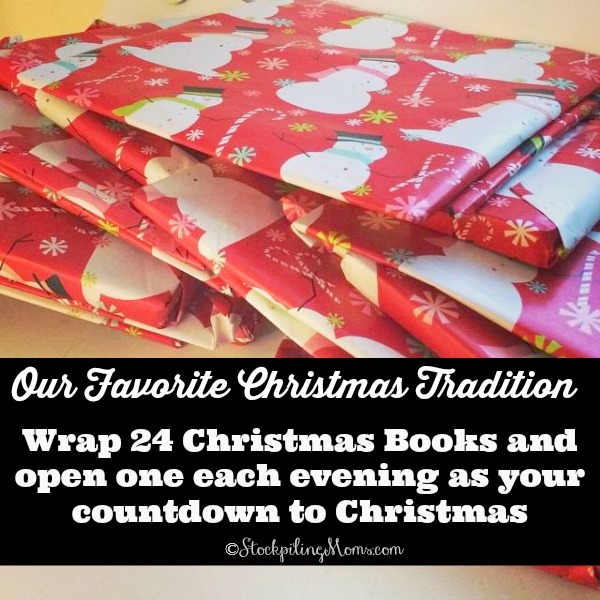 How To Create Meaningful Christmas Traditions for Your Children. When I became a mom, I decided that I wanted to create meaningful Christmas traditions for Peyton.
How To Create Meaningful Christmas Traditions for Your Children:
My husband and I sat down, and brainstormed ideas and he was not really a lot of help (bless his heart). So instead, I turned to my experiences, girlfriends and other resources. When I was waiting for Peyton to come home my girlfriend Brandi and I had a lot of free time on our hands. We spent countless hours on the phone talking and it is funny that planning our kids Christmas traditions is what helped get us through the adoption process. I think because we couldn't control our process, we looked to what we could control in the future and that was the traditions we would create.
So, I have many traditions that I created. Not 1 was good enough 🙂
One that I wanted to share with you is the tradition with our Christmas books. I collected 24 Christmas books and I wrap them each year. From December 1 – December 24th Peyton opens 1 of the books and we read it together before bed. Then the book is placed into a basket, and it can be read as often as he wants throughout the holidays. We start our Tradition on December and end on December 24th (with Twas the Night Before Christmas). It is a tradition that he loves and looks forward too! On December 31st after he goes to bed the books are removed and placed away for safe keeping until the next year. This is what keeps them special. They are only out for the month of December. As he grows, I have replaced some of the titles and will continue to do so but for the most part the investment is a one-time investment. I picked most up after Christmas at 50-90% off or at consignment stores.
Another tradition is that we purchase 1 Christmas ornament for Peyton every year that is something that he is really "into". The majority of the ornaments are Hallmark, but they vary from year to year. We date the box or bottom of the ornament if it is not dated and when is ready to move (snif, snif) into his own home we will give those to him.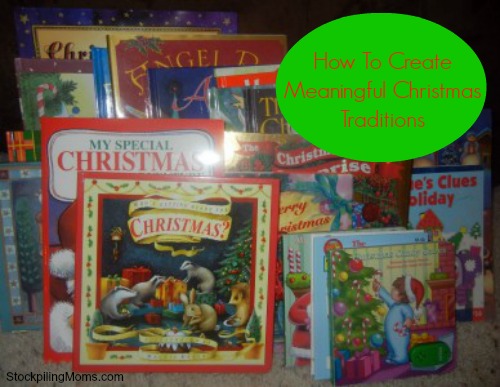 Two additional traditions that we do as a family is that we make a Frugal Gingerbread House together as a family every year. It is so much fun and something we all look forward too! We also make Reindeer Food and put it out on Christmas Eve.
Do you have a meaningful Christmas Tradition?
Christmas Crafts You May Enjoy:
Inexpensive Christmas Ornaments
Beaded Christmas Wreath Ornament
Handprint Snowman Family Ornament
Christmas-Stained Glass Ornament
Melissa is a football and soccer mom who has been married to her best friend for 24 years. She loves sharing recipes, travel reviews and tips that focus on helping busy families make memories.