DIY Chalkboard Wine Glasses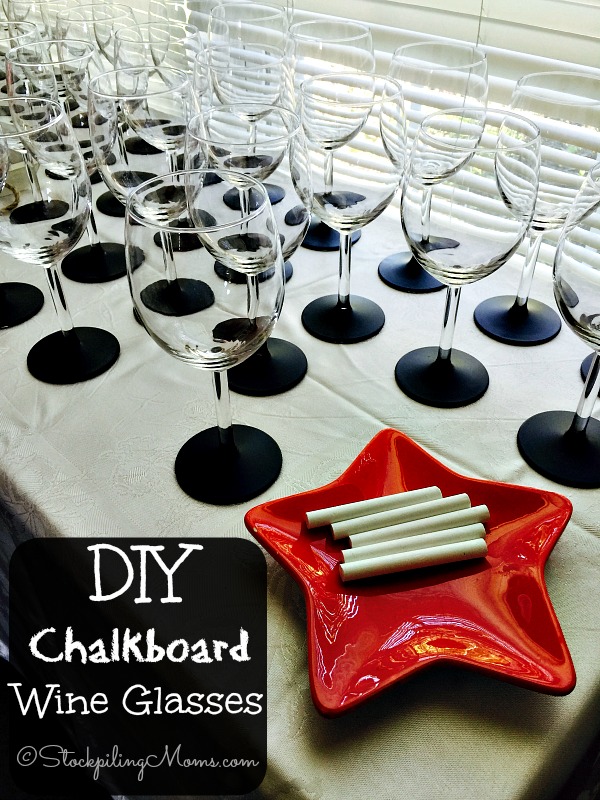 DIY Chalkboard Wine Glasses are very simple to make but it does take some time for the glasses to dry. They make such a great gift idea or perfect for a party. You can make these glasses for a bridal shower, bridesmaids or a wedding anniversary. The possibilities are endless!
I recently attended my cousin's bridal shower and they had these fabulous glasses for all of the guests. We each got one and wrote our names on the bottom with a piece of chalk. We were then given a wine charm to put around the glass stem for a game. If at any time someone crossed their legs you were able to take their charm. Whomever had the most at the end pf the shower won a prize. It was a lot of fun!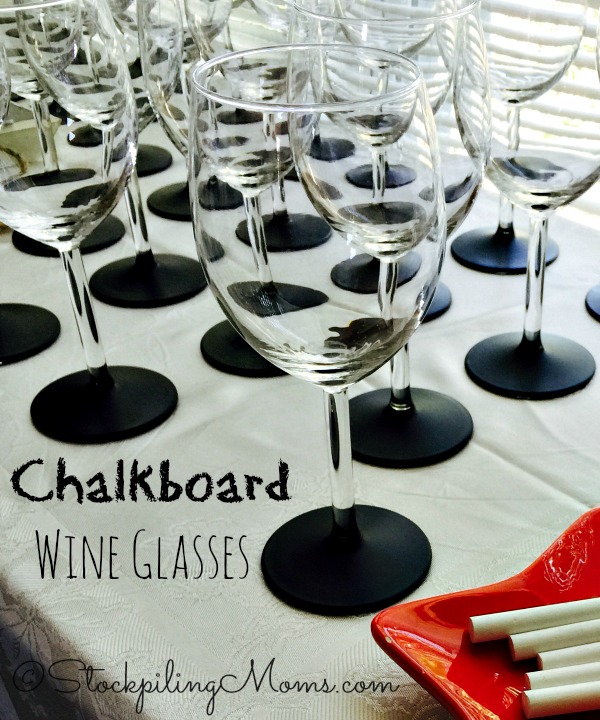 DIY Chalkboard Wine Glasses
Supplies – Wine Glasses, Painters Tape, Chalkboard paint or a can of Chalkboard spray paint (the spray paint is easier)
Start by lining the stem of your glass with paint tape to mark off how far up the paint goes.
If using actual paint – dip the stem in the paint and make sure to cover well. Hold the glass over the can and let the excess paint drip off. Then place on wax paper to start the drying time. Let sit for at least 20-30 minutes, then turn over to let the bottom dry.
If using the spray paint – Make sure to cover the glass that you do not want sprayed with paper towels or paper. Next set on wax paper and spray the stem and bottom. Let dry for 5 minutes, then repeat spraying. You may need to repeat these steps 3-5 times to get them completely covered.
Once the glasses are dried, you can remove tape and wipe down. They are ready to go!
***These glasses are not dishwasher safe. Must hand wash them to retain the paint.***
More DIY Ideas/Inspirations
How to Tie Dye T-Shirts with Sugar
Shelley is a boy mom, marine wife, and is blessed with an amazing family. She loves sharing recipes, travel reviews and tips that focus on helping busy families make memories.