How To Make Pumpkin Name Card Holders
DIY Pumpkin Name Card Holders are the perfect addition to Thanksgiving or Halloween. Are you hosting a Halloween party or Thanksgiving Dinner this year?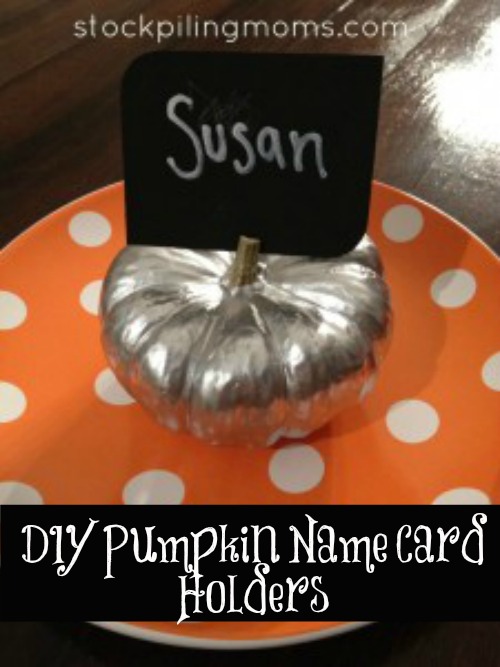 Maybe if you're lucky you'll even get to host or attend a kiddo-free event! These sophisticated and easy name card holders can add a little touch of class to your soiree. If you aren't planning a sit down dinner, modify the cards so they can label different foods on your Halloween spread. Also keep this craft in mind for Thanksgiving as well, and switch up the spray paint to gold to incorporate more warmth to your table.
How To Make Pumpkin Name Card Holders:
Supplies:
mini pumpkins
silver spray paint
craft knife
card stock tag
painters tape
Directions:
Step 1: Using the painters tape, tape and cover the stem of your pumpkin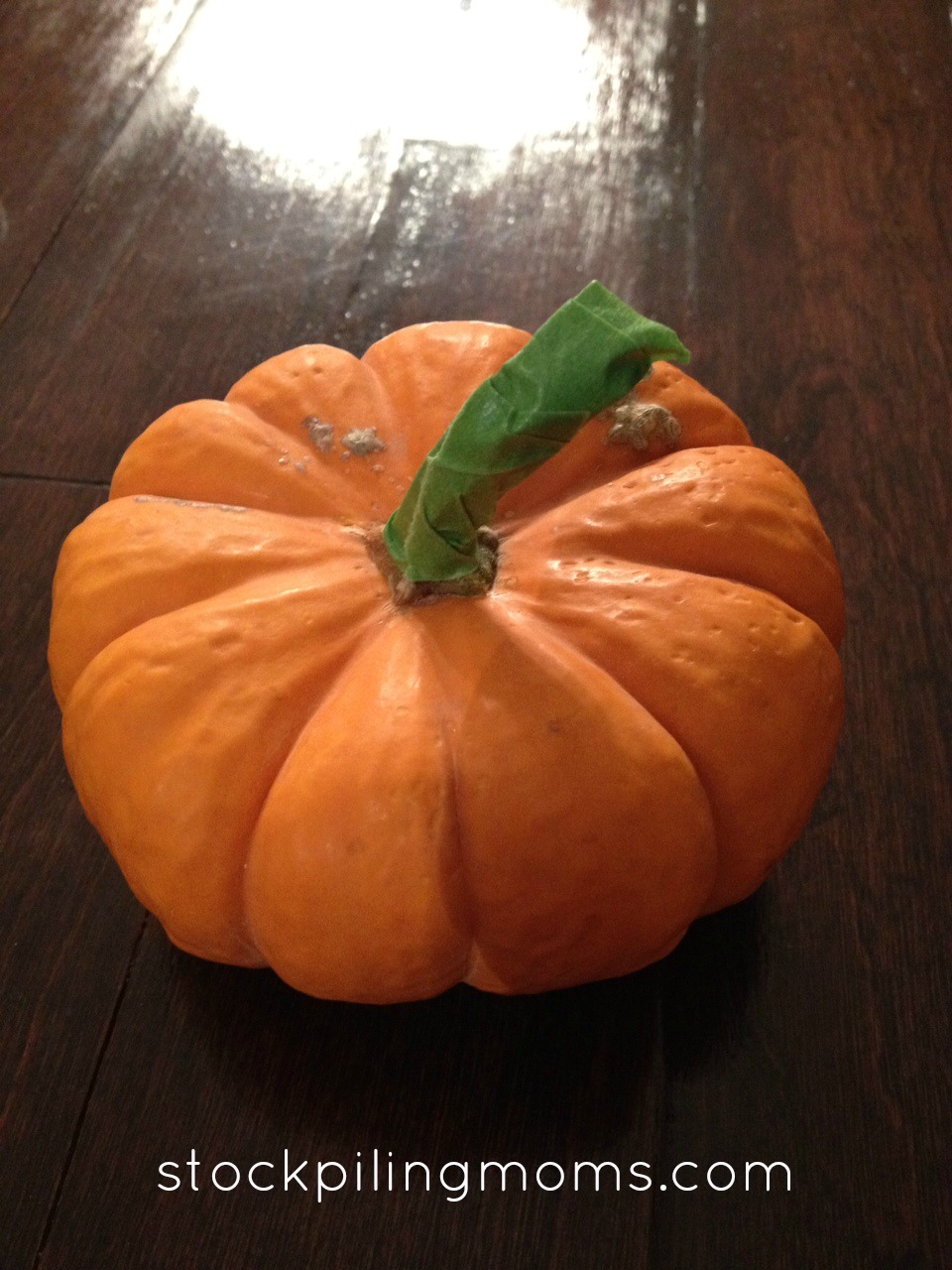 Step 2: Take the pumpkin outside and spray paint several thin coats of silver spray paint on the pumpkin. Let outside to dry for several hours.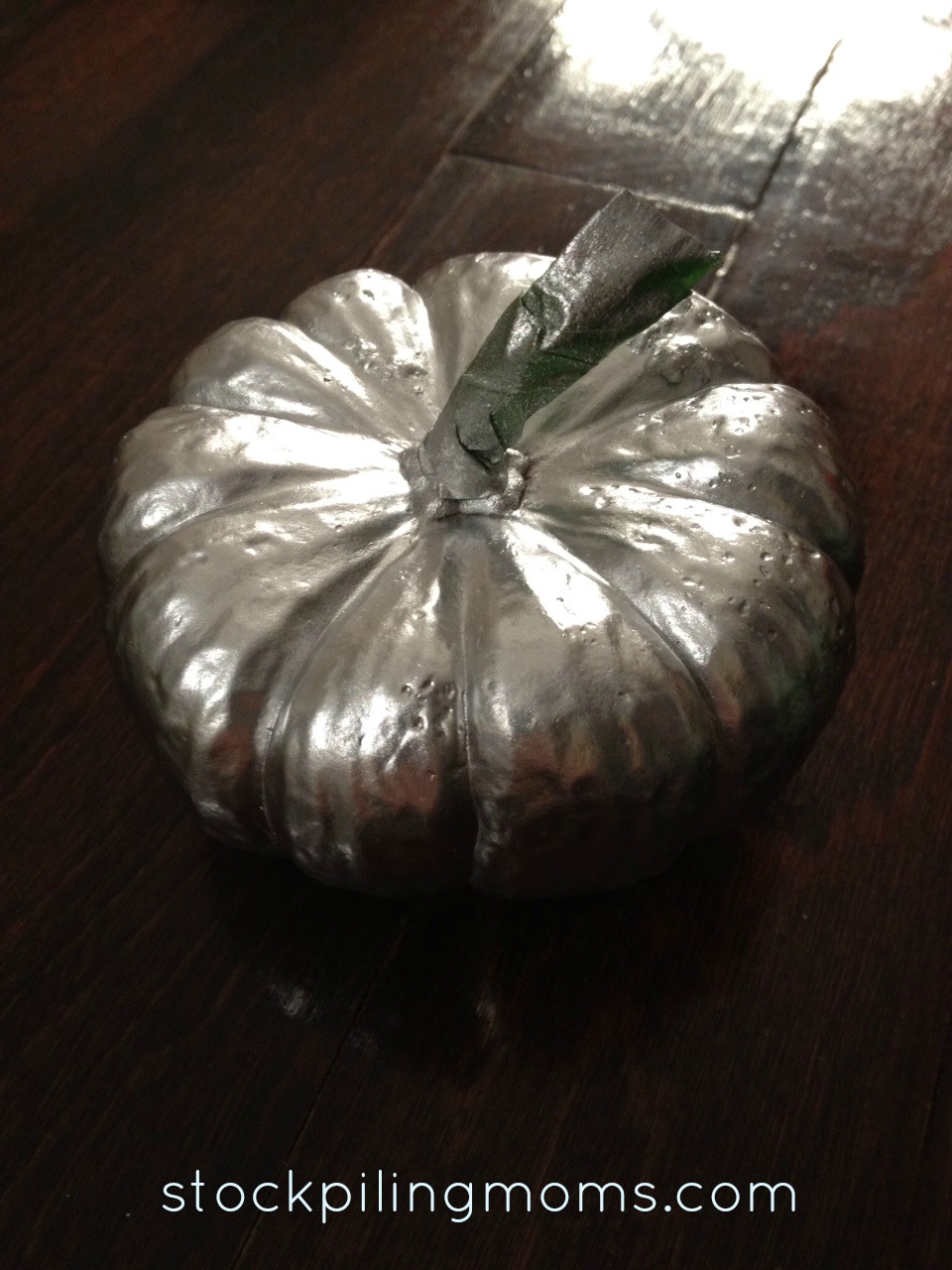 Step 3: With your craft knife, carefully cut a horizontal slit into the stem of the pumpkin.
Step 4: Insert the tag into the pumpkin and have fun at the party!
Tip: If you are using the pumpkins as place cards for a dinner party, allow your guests to take home the pumpkins as a thank you! This would be nice for teens to complete. Finish through step two and then on Thanksgiving Day teens can complete and set at the table.
Crafts are perfect for when you are COOKING the Thanksgiving Feast and need something for the kids to do to keep them busy and out of harms way. Not only that but you will be fostering learning at the same time. One idea is to set up a craft and learning station in your garage or basement so the kids can stay entertained and out of the way while you are busy cooking. Don't have a garage or basement, no worries, find any free space or tuck them into the corner of the kitchen if necessary. Put tons of supplies out on a table and be sure to cover the table with newspaper or a plastic table cloth. You may need to cover the floor too. Pick up plastic tablecloths at the dollar store and then let them express themselves. Let the kids create some amazing Thanksgiving themed crafts and work on these worksheets and coloring pages while you are working on the meal.
Here are some Thanksgiving Craft Ideas to keep the kids busy crafting while you are cooking. I would suggest assigning some older teens to watch over and assist the kids if possible.
Thanksgiving Posts:
Thankful Thumbprint Tree Craft
Turkey Pinecone Thanksgiving Craft
Painted Turkey Thanksgiving Craft
Coffee Filter Turkey Thanksgiving Craft
DIY Thanksgiving Leftover Boxes