How To Make Thanksgiving Leftover Boxes
I love these DIY Thanksgiving Leftover Boxes. Fast forward a few weeks to Thanksgiving Day. Dinner is over, everyone is stuffed and happy. Folks are offering to help you cleanup and pack up leftovers to head straight to YOUR FRIDGE. Save your fridge from being overstuffed (and your waistline!) and generously provide leftover boxes to your guests!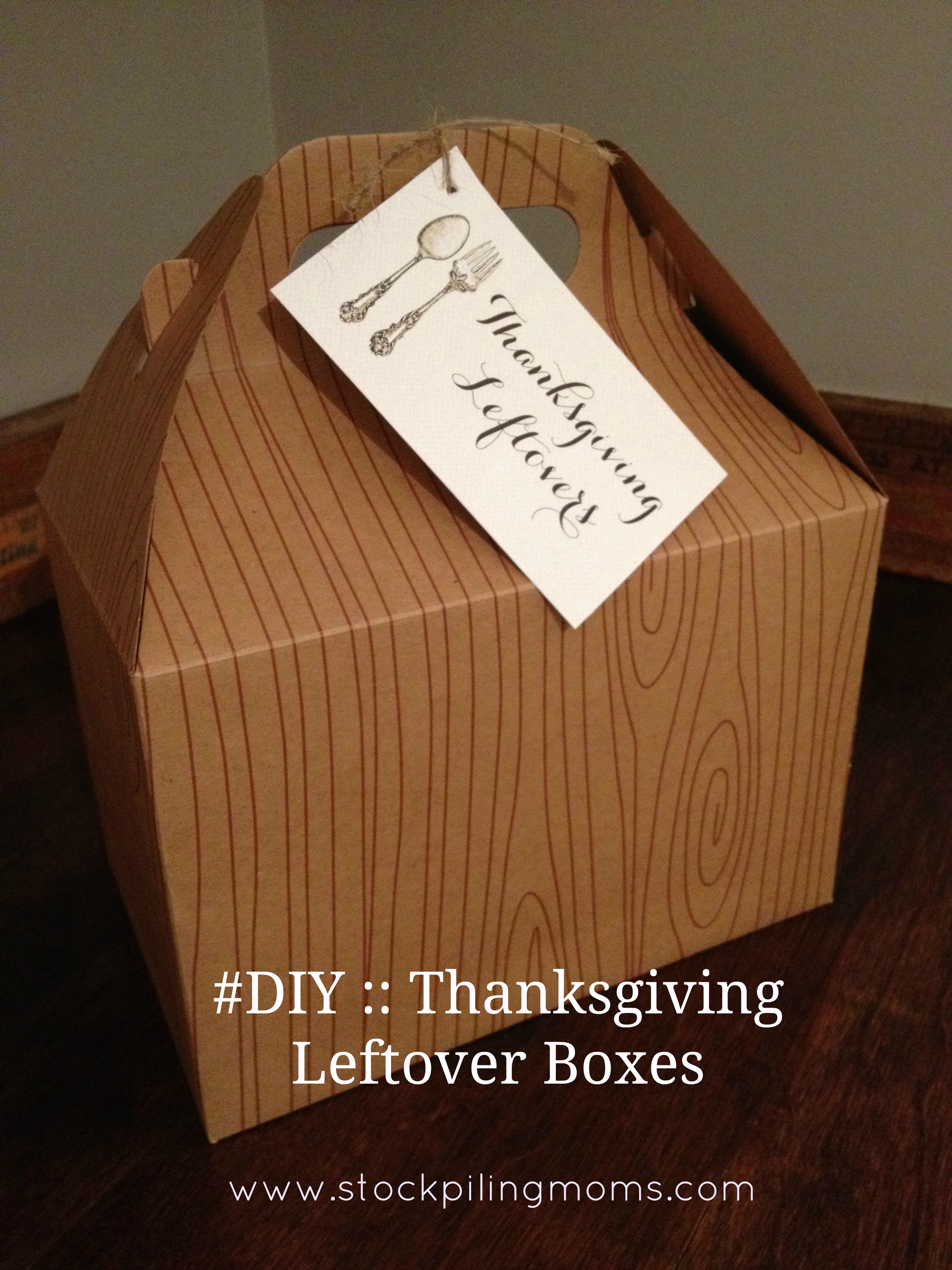 Everybody deserves a good leftover meal the next day anyway! I found these adorable gable style boxes at Target in the Dollar Spot, but keep your eyes peeled at your favorite dollar store for similar containers. A simple brown paper lunch sack would also be a great leftover container. For most leftovers, tin foil should suffice, but for things such as leftover green beans, sweet potatoes, mashed potatoes and/or gravy, check a grocery supply store (such as GFS) for great throw-away paper containers.
How To Make Thanksgiving Leftover Boxes:
Supplies:
Directions:
Step 1: Assemble your gable box according to the directions
Step 2: Cut out a printable tag. I found these beautiful FREE printables HERE from the TomKat Studio or make your own.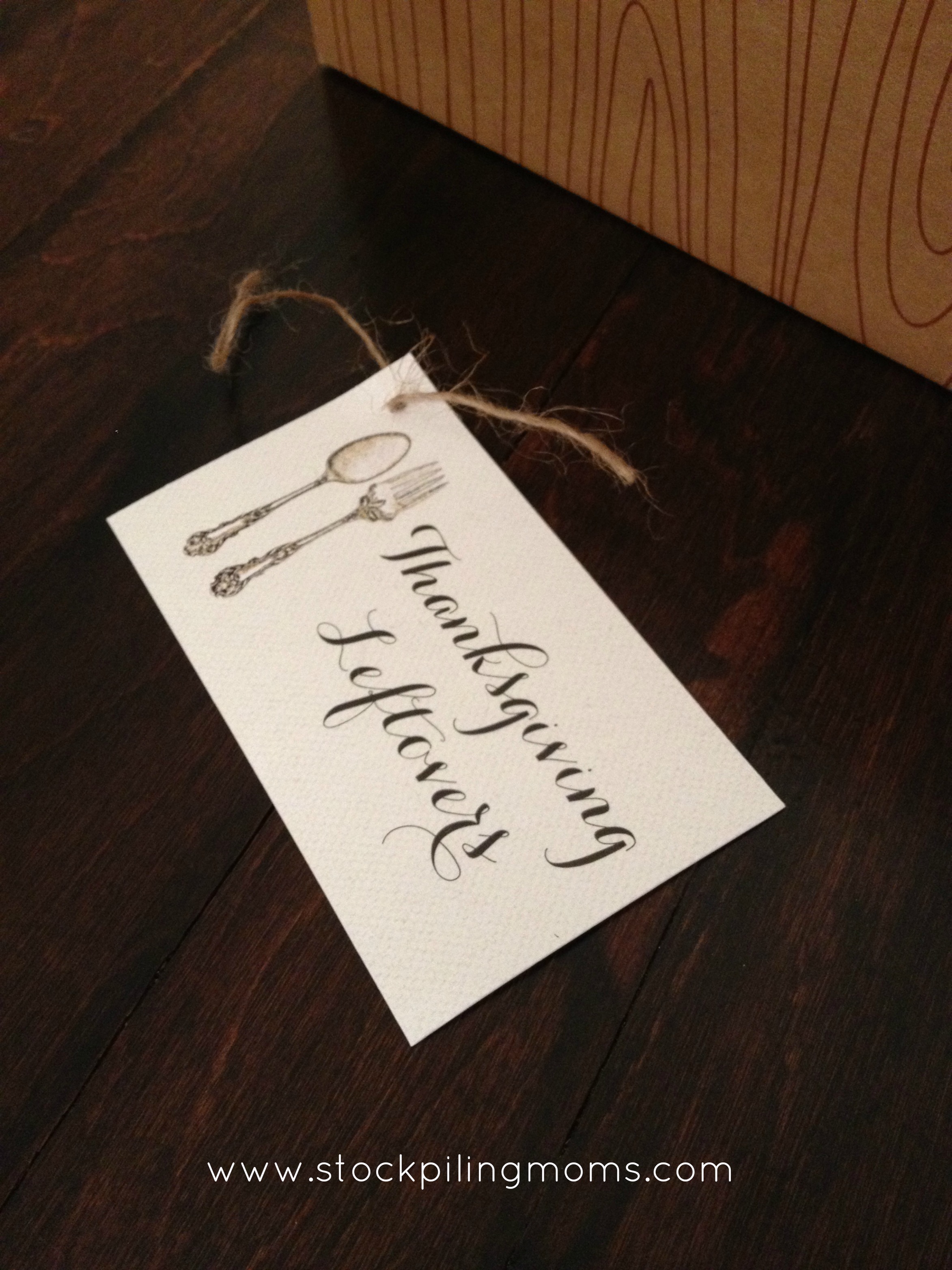 Step 3: Thread a piece of jute twine or ribbon through the tag and tie onto the box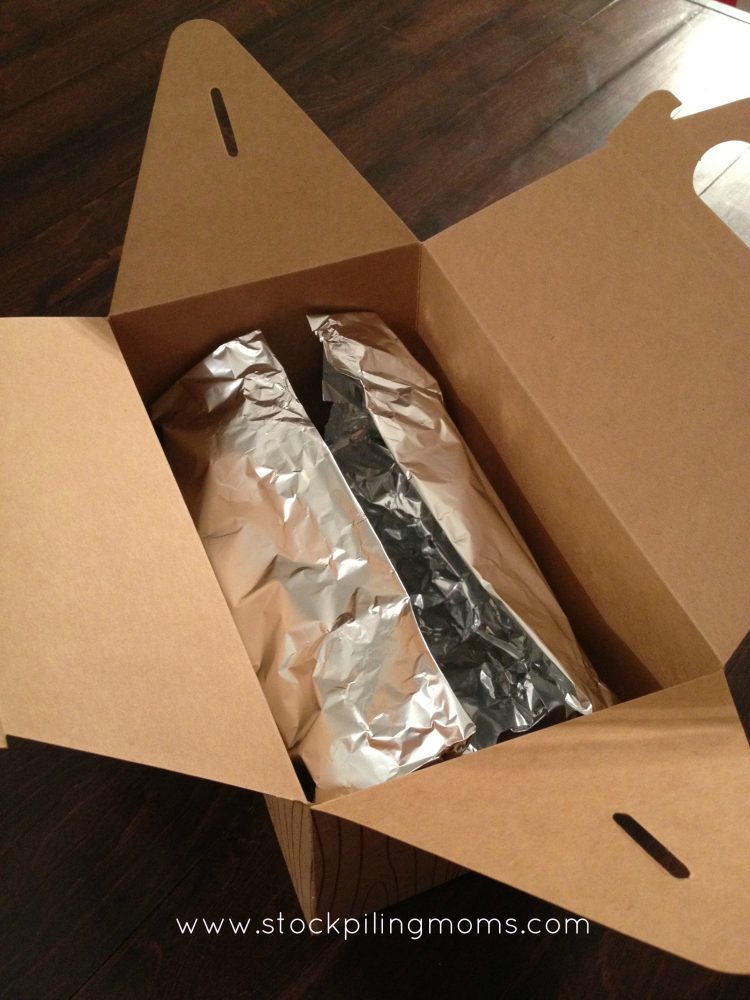 Step 4: Line the inside of the box with tin foil to help keep the leftovers contained.
Step 5: Set your boxes and food containers up for easy access for your guests after dinner and clear out those leftovers!
If you are hosting Thanksgiving I am sure your guests are going to be thrilled with you and better yet so is your waistline. There is no need to stuff yourself on days of Thanksgiving Food. Instead simply prepare a leftover box for each guest instead. You will soon be known as the hostess with the mostess when you provide these DIY Thanksgiving Leftover Boxes for your guests.
Thanksgiving Posts:
Thankful Thumbprint Tree Craft
Turkey Pinecone Thanksgiving Craft
Painted Turkey Thanksgiving Craft
Coffee Filter Turkey Thanksgiving Craft
DIY Thanksgiving Leftover Boxes
BEST EVER THANKSGIVING CROCKPOT RECIPES:
Turkey Breast of Wonder (Crockpot)
Crockpot Sweet Potato Casserole