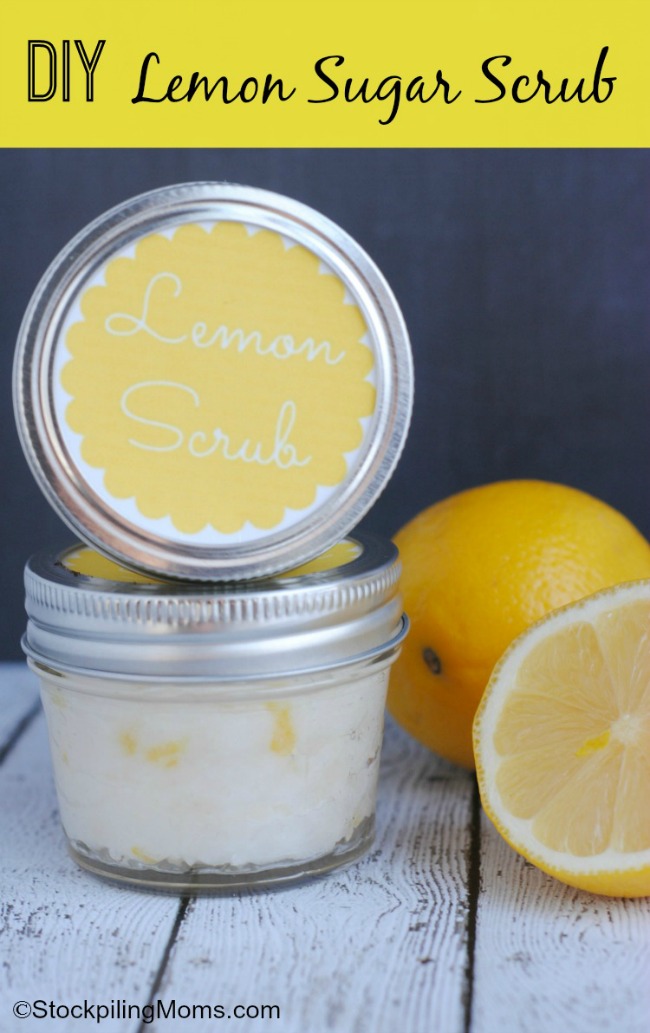 I love this DIY Lemon Sugar Scrub. It is time to pamper yourself or your mom this Mother's Day with a delightfully indulgent sugar scrub! It's so easy to make with only 3 ingredients and can be whipped up in a matter of minutes.
Maybe even pair this super easy scrub with some other items like a pumice stone, nail polish, heat wrap or lotion to make a fabulous spa gift basket. You could add in a massage gift certificate and have the perfect gift for Mom. This would also be a wonderful way to say thank you to the special teachers in your life too!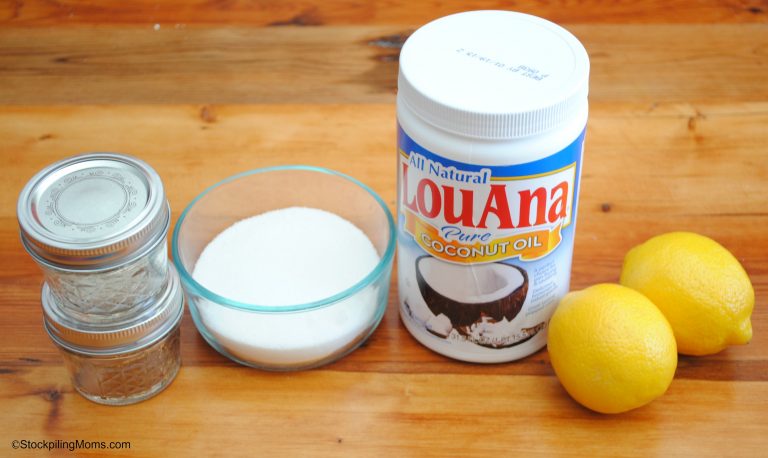 This only 3 simple ingredients you will be able to make this nourishing sugar scrub in minutes. All you need is 2 Cups White granulated sugar, 1/4 to 1/3 cup Coconut Oil (or grapeseed oil). 5 drops Lemon essential oil or 1 TBSP Lemon Rind and a glass container with lid for the scrub. It is just that easy. We also have designed some free printable labels for you to either print out and attach to your jar. This will really finish off your gift and make it special. Plus Mom won't forget what is inside!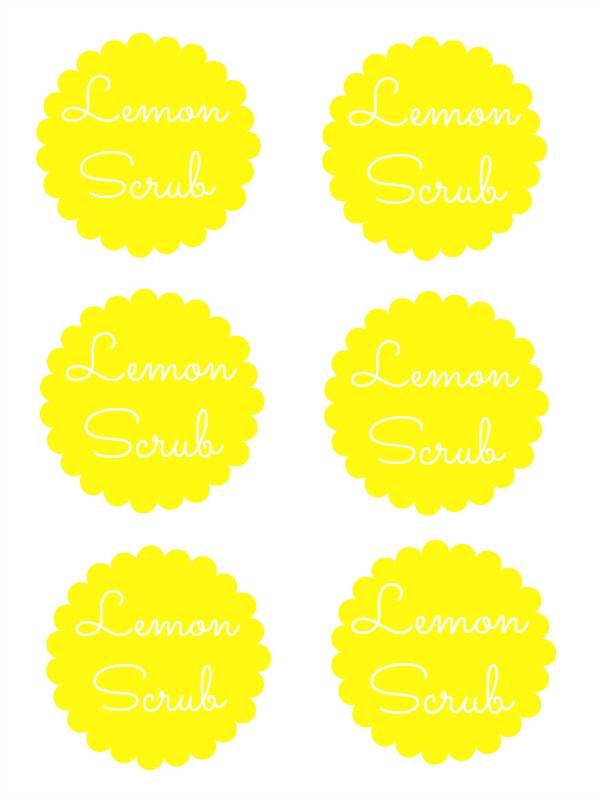 We have custom Lemon Scrub Tags for you too!
With this tutorial and only five steps you are on your way to have a yummy smelling, nourishing sugar scrub that is perfect for removing dead skin and will make your hands, feet and legs feel amazing and soft after each use. It is an easy bridal shower favor. You may enjoy this Lip Sugar Scrub too.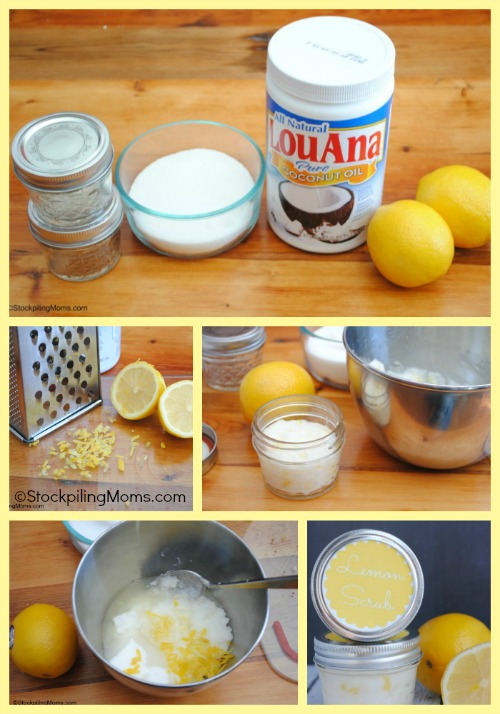 DIY Lemon Sugar Scrub:
Supplies
2 Cups White granulated sugar
1/4 to 1/3 cup Coconut Oil (or grapeseed oil)
5 drops Lemon essential oil or 1 TBSP Lemon Rind
Glass container with lid for the scrub
Directions:
Step 1:
In a mixing bowl add 2 cups of white granulated sugar
Step 2:
Slowly mix in the coconut oil until the sugar is a nice soft consistency. It shouldn't be too oily, but more fluffy.
Step 3:
Add a few drops of lemon essential oil (you can use peel but do not use juice as it will grow bacteria).
Step 4:
Scoop the sugar scrub into a jar and decorate the jar as you see fit!
Step 5:
Slather the sugar scrub on wet hands or feet to exfoliate and rinse clean. Sit back, enjoy and take a few minutes for yourself! You deserve it!
DIY Projects:
How to Clean White Spots out of Wood
Homemade Powder Laundry Detergent
Melissa is a football and soccer mom who has been married to her best friend for 24 years. She loves sharing recipes, travel reviews and tips that focus on helping busy families make memories.