Inexpensive Teacher Gift Ideas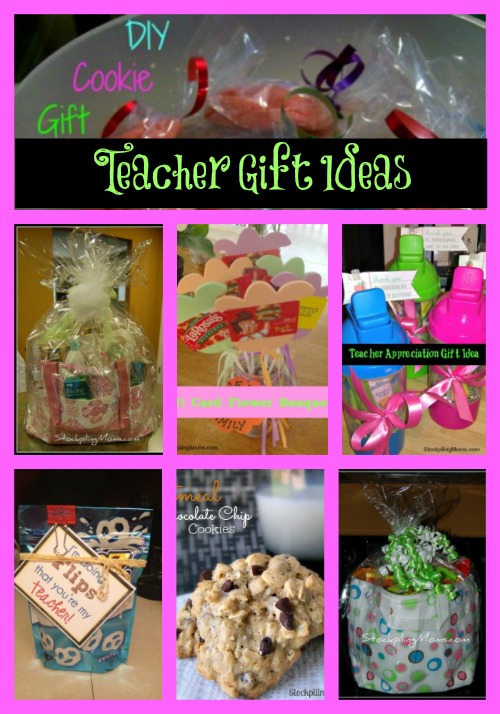 Here are some Inexpensive Teacher Gift Ideas. As you may know I taught high school for 11 years before I left my career to stay home. I can honestly say that during my teaching career the gifts that I got at Christmas and at the end of the year were very meaningful.
Inexpensive Teacher Gift Ideas:
More than what was given but the thought is what meant so much to me. I taught high school, so the gifts really meant a lot because most of the time they came from my student's pocket.
If you do not give gifts to your children's teachers at Christmas, I urge you too. Even if you can't afford a gift, consider writing a card or letter. Some of the most meaningful gifts I ever got did not cost a fortune. The cards and letters handwritten to me from my students, or their parents meant the world. In fact, I kept them all in a box and there are still days that when I need a lift that I read them.
There are a few gifts that I still have. Special Christmas tree ornaments, a crystal ring holder and a scrapbook that my students made me. These are the gifts that I treasure. Every year when I hang the ornaments, I remember the special student by name. Gifts that I remember and appreciated were gift cards, nice smelling hand sanitizer (Bath and Body works) and special items that I collect. I also really loved getting hand crafts as well.
I also wanted to share with you a list of items that I didn't "like" to get as a teacher, not saying that all teachers feel this way BUT, in general please don't give apple themed items, school bus themed items, smelly lotions, candles or handmade treats. My rule of thumb was that I didn't eat gifts that came to school via a student (reminder I taught high school) …I had enough apple themed items to keep the Dr. away for an eternity and because of allergies I don't use smelly lotions or candles…This of course is just my 2 cents, but I wanted to share 🙂 There are however so many options when it comes to gift giving that don't cost a fortune.
What teachers really want is appreciation! That could be in the form of a letter or a card, a simple $5 – $10 gift card, school supplies to help in the classroom (items from your stockpile would be great) or even a special item if you get the opportunity to really "know" your child's teacher. I urge you to find something special for your children's teachers because they are with your children day in and day out and just letting them know you appreciate them goes a long way 🙂
I hope this post helps you come up with an inexpensive teacher gift idea. Of course, it is the thought that really counts. Just giving something simple or a note or card of appreciate goes a long way. However, gift giving from your stockpile is an inexpensive way to go too!
Please share with us any inexpensive teacher gift ideas that you have! Please don't be offended if you chose to give handmade treats. This post is my opinion like all posts that I write.
Melissa is a football and soccer mom who has been married to her best friend for 24 years. She loves sharing recipes, travel reviews and tips that focus on helping busy families make memories.