Valentine's Day Gift Guide 2020
We are excited to share our Valentine's Day Gift Guide 2020. Love is in the air, and it is time to purchase Valentine's Day Gifts. Don't worry we are here to help you come up with great ideas for everyone on your list.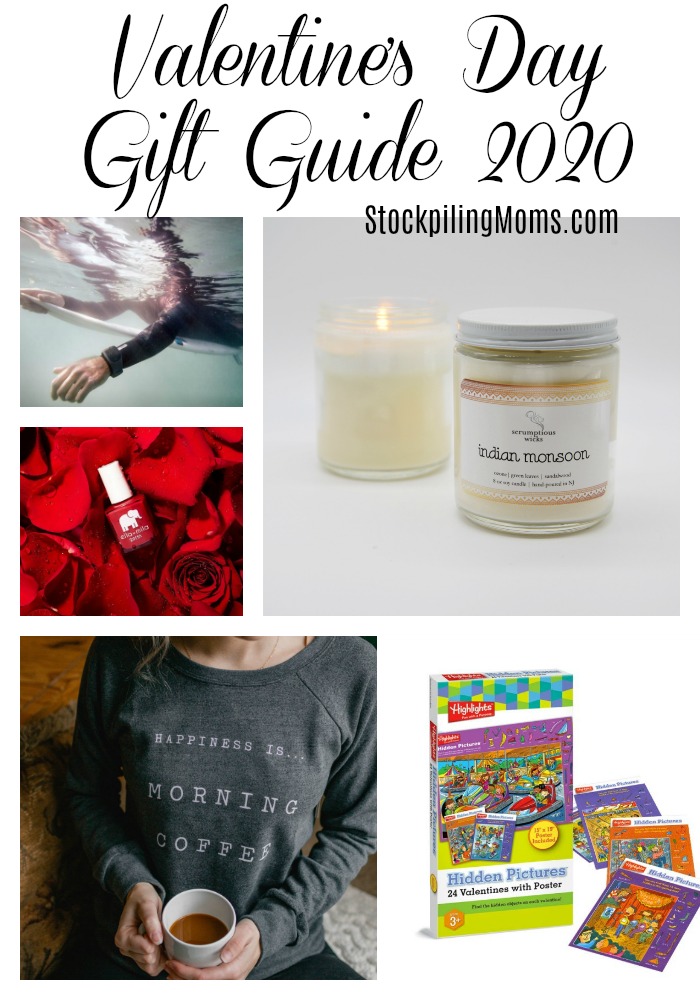 When it comes to Valentine's Day, I like to come up with ideas that are unusual. I am personally not a fan of fresh flowers because they whither away. I like a meaningful or useful gift that helps fill up my love bank. We have a variety of ideas and hope they help you when purchasing gifts this Valentine's Day Gift Guide 2020.
Valentine's Day Gift Guide: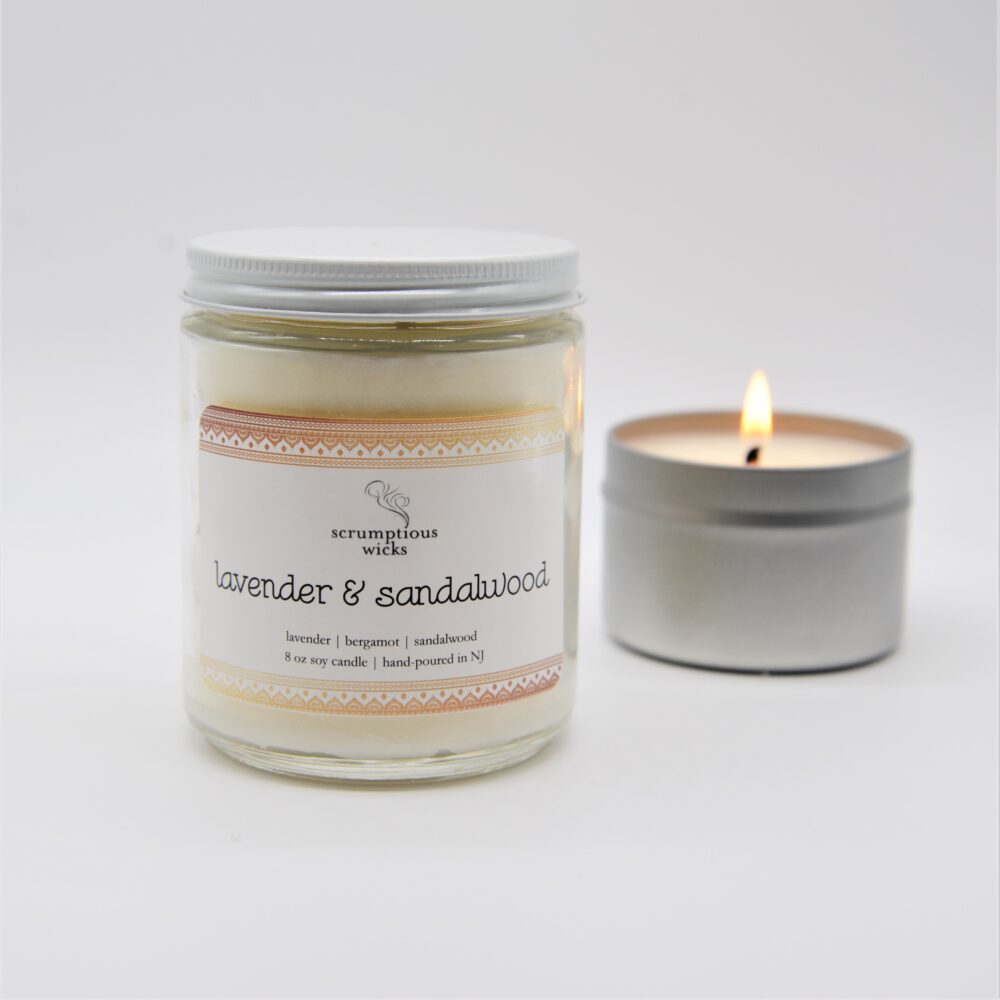 Women:
Scrumptious Wicks wants to keep the tradition of illuminating your world alive with literally "scrumptious" scents but with soy wax. Soy wax is a great all natural alternative that burns cleaner and longer but is sustainable and made from American farmer-grown soybeans. This, along with lead-free wicks and phthalate-free fragrances, makes for a candle that virtually releases no soot or smoke. They offer some amazing scents!
Nag Champa has a sweet, slightly woodsy smell that many people describe as calming, warming, and moist.
Lavender & Sandalwood: The calming scent of lavender mixes with woodsy sandalwood in perfect harmony. This soothing combination is loved by men and women alike.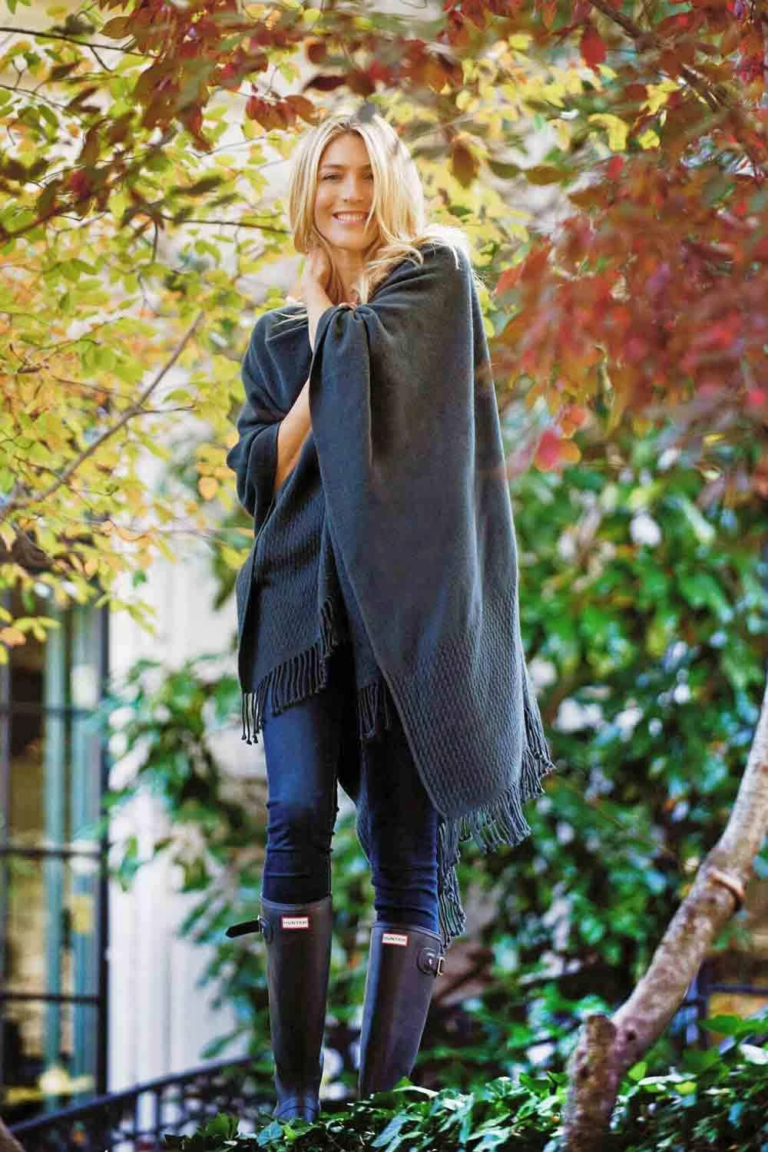 The Classic Travel Wrap from Mer-Sea – is perfect for those brisk, cool nights out by a campfire. It comes packaged in a matching travel bag making it easy to tote around for wherever your next destination takes you. When packed into the bag, it makes the perfect size for an airline pillow. Made in Ecuador of 100% acrylic. It is so cozy and comfy and perfect for your next vacation or weekend getaway. Price is $125 and available online.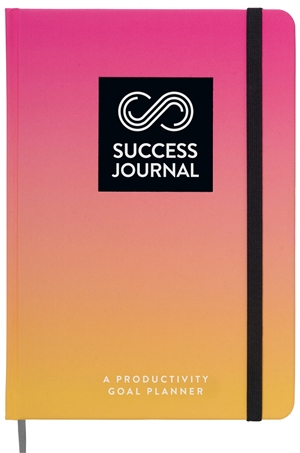 Journal – 2020 is here! New years resolutions have been made and now is the time to stick to them. Check out these fantastic books and guided journals from Rock Point that can help you meet and exceed your goals. Prices start at $22.99 and are available online. Love the bright color of this one!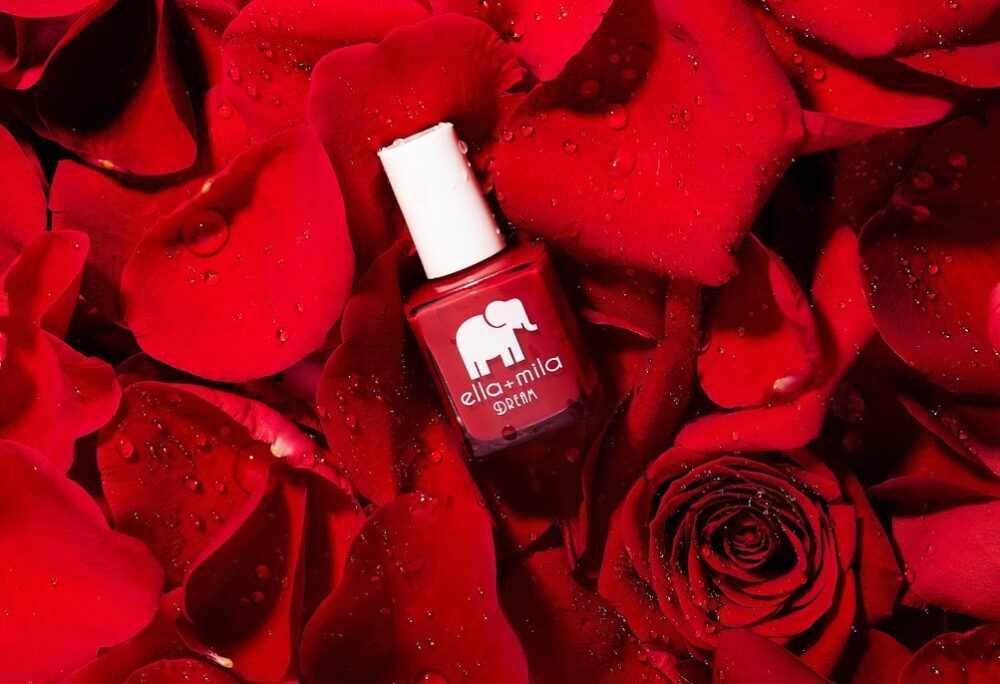 ella+mila – is a cruelty-free, vegan nail polish line that offers over 140 color shades to date! In addition to being chip-resistant, quick-dry and high-shine, ella+mila nail colors are classified as a seven chemical-free product.
They contain no Toluene, Dibutyl Phthalate (DBP), Formaldehyde, Formaldehyde Resin, Triphenyl Phosphate (TPHP), Xylene or Camphor. But the advantages don't end there! ella+mila polishes are also PeTA-certified. The newly-launched line of lippies does not contain the following: Paraben, Phthalates, Lanolin, or Gluten.
Like their nail lacquer, these lippies are also vegan, cruelty-free, and proudly made in the USA. The deeply-admired luxury beauty brand continues to allure the world with its creamy formula and dazzling array of colors. Shop online.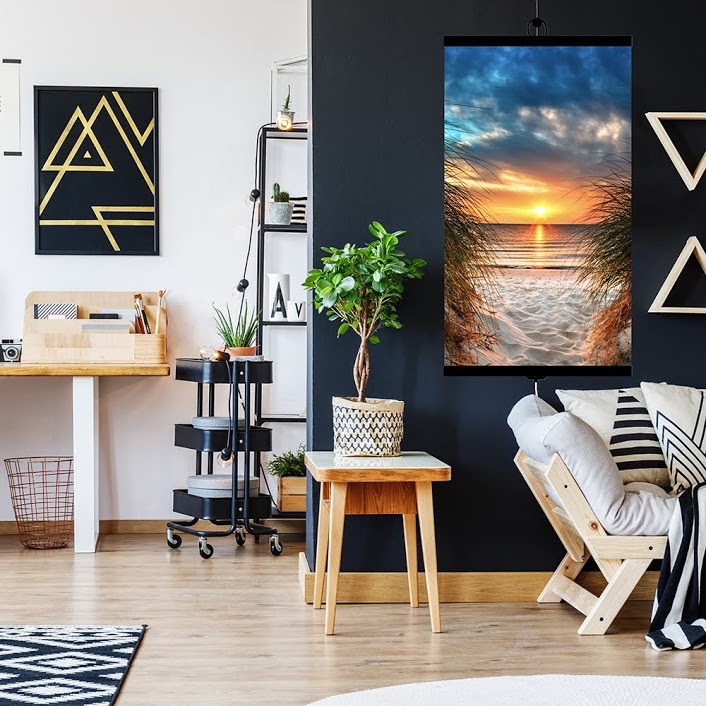 Invroheat's Wall Art Heater – Warm Up Your Space with Invroheat's Wall-hanging Infrared Room Heater. It is decorative wall art that is also a safe and energy-efficient way to heat your space! No more bulky space heaters that take up floor space or could easily get knocked over! Invroheat's simple, safe and money-saving design makes warming up a room easy! If you are always cold this is the perfect gift!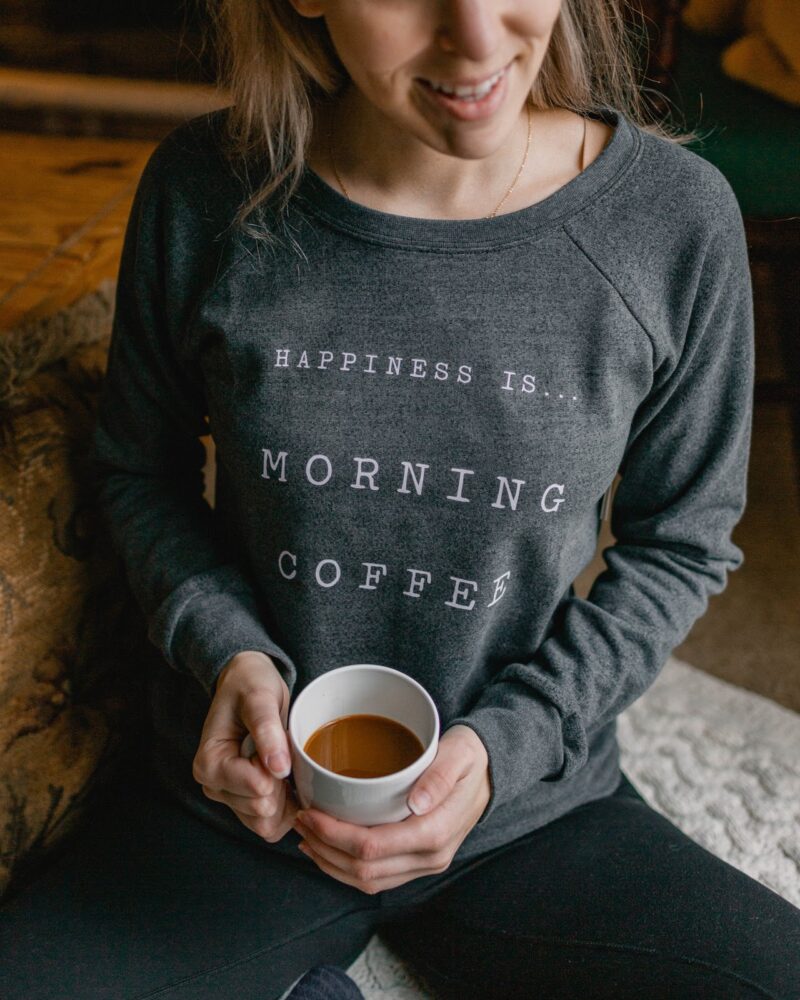 Happiness Is Shirt – From the first sip to the last drop, nothing really beats the first coffee of the day. Every true coffee lover understands the trans-formative power in each morning coffee. It can take you from sleepy to energized, hazy to focused, and ready for your day. Happiness is… created the Morning Coffee sweatshirt as a testament to a little morning ritual we can't do without. Life just got a little cozier! Available online.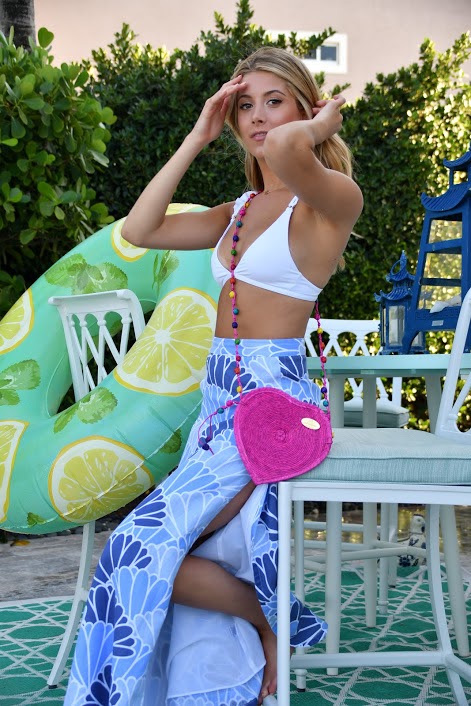 Josephine Alexander Love Heart Straw Crossbody in Pink – This love heart straw bag adds the perfect pop of color to any outfit! Each purchase supports artisans in developing countries. It features handmade straw beads strap. It measures approximately 8″T x 8.5″ and hangs approximately 28″ It is Handmade by Raúl in Mexico and is priced at $68.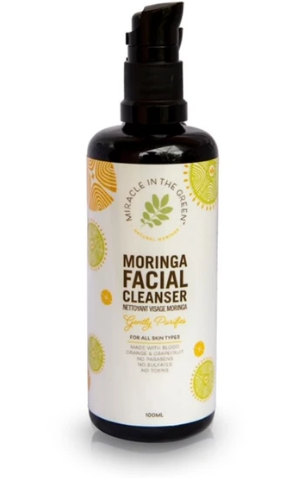 Beauty Products – You can not go wrong with pampering gifts for Valentine's Day. Check out the combined nourishing and vitamin-loaded Moringa Oil with active botanicals to hydrate and nourish your skin inside out by boosting collagen, brightening skin and improving the skin's natural healing response from acne and sun damage.
The products are composed of miracle oils of Moringa, Aloe Vera, Retinol, Vitamin C and Vitamin E and other plant-derived extracts to keep skin looking youthful. The products soothe fine lines and the vitamins contained within help fight free radicals that accelerate signs of aging like wrinkles, fine lines, and dark spots. This miracle combo also contains moisturizing properties that hydrate and soften as well as diminish scars. Available on Amazon.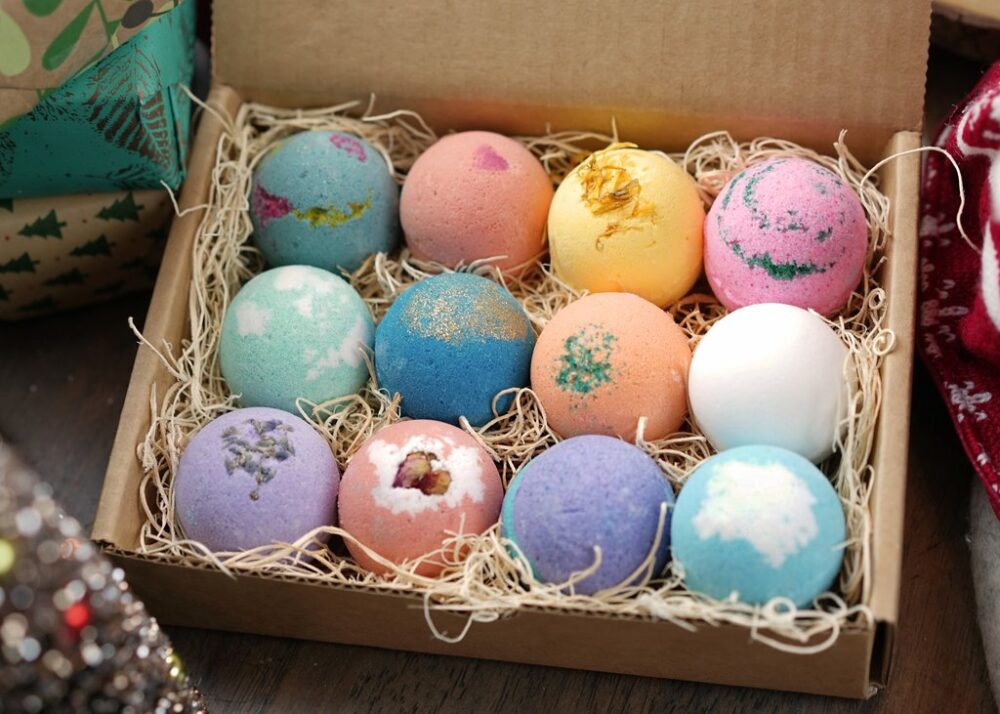 Homemade Bath Bombs – Take A Warm Bath with Freshly Handmade Bath Bombs. Refreshing and rejuvenating, the natural fragrances of LifeAround2Angels handmade bath bombs create the ultimate bath! Ranked #1 in gifts on Amazon! Refreshing and rejuvenating, the natural fragrances of our handmade Bath Bombs for the ultimate bath! Perfect give as gift, use for showers or even use it as decoration in your bathroom! They are scented, fuzzy and fun! Use one to enhance your bath experience. Fill your bathtub with warm water, drop in the Bath Bomb and lay back to enjoy its lovely color and gorgeous fragrance! Check it out online.
Men: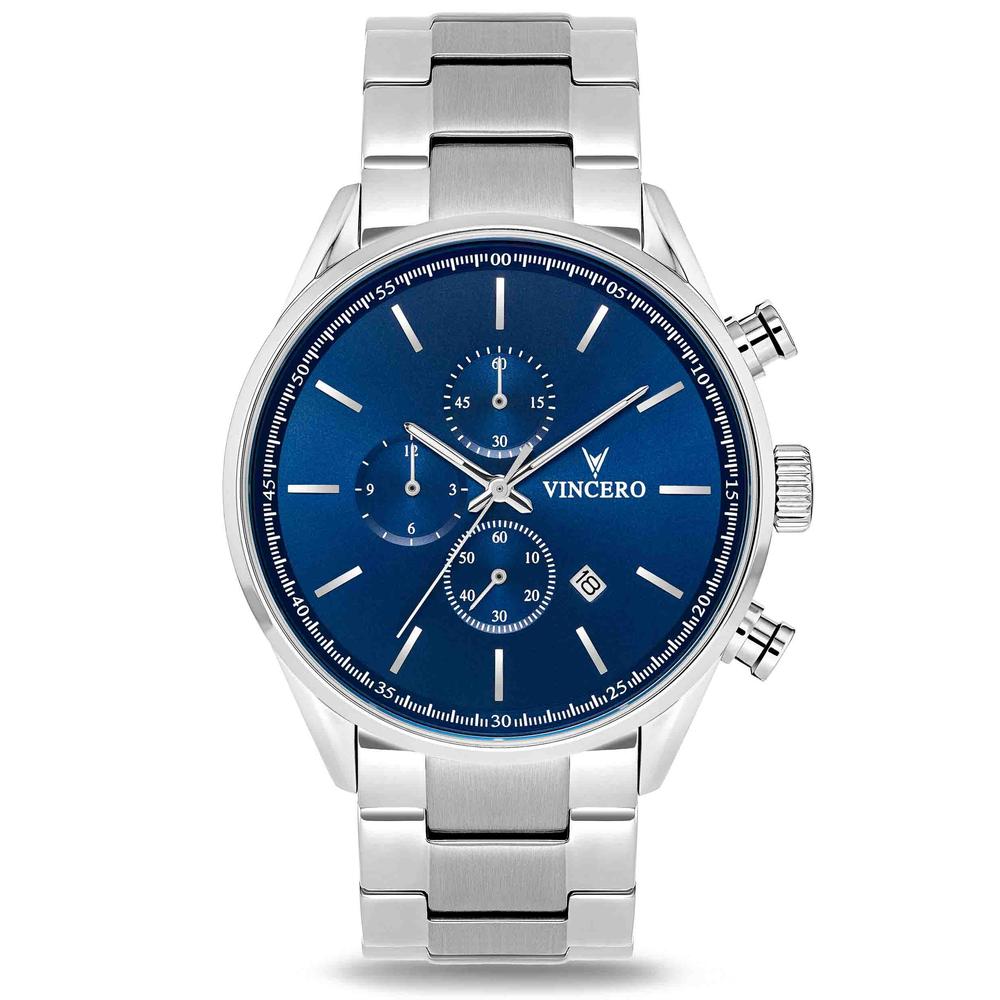 Watch – This is a classic gift that never goes out of time. If you have a loved one that collects or loves watches Vincero is the perfect gift. Obsessively designed to make a bold statement. These are not your cookie-cutter minimalist designs. Every collection has a distinct look and quality you can feel. Vincero makes a quality product that is perfect for every man on your gift giving list. The Chrono S is perfection and it will never let you down. Made for serious business this watch will make you feel like you're in charge. Available online.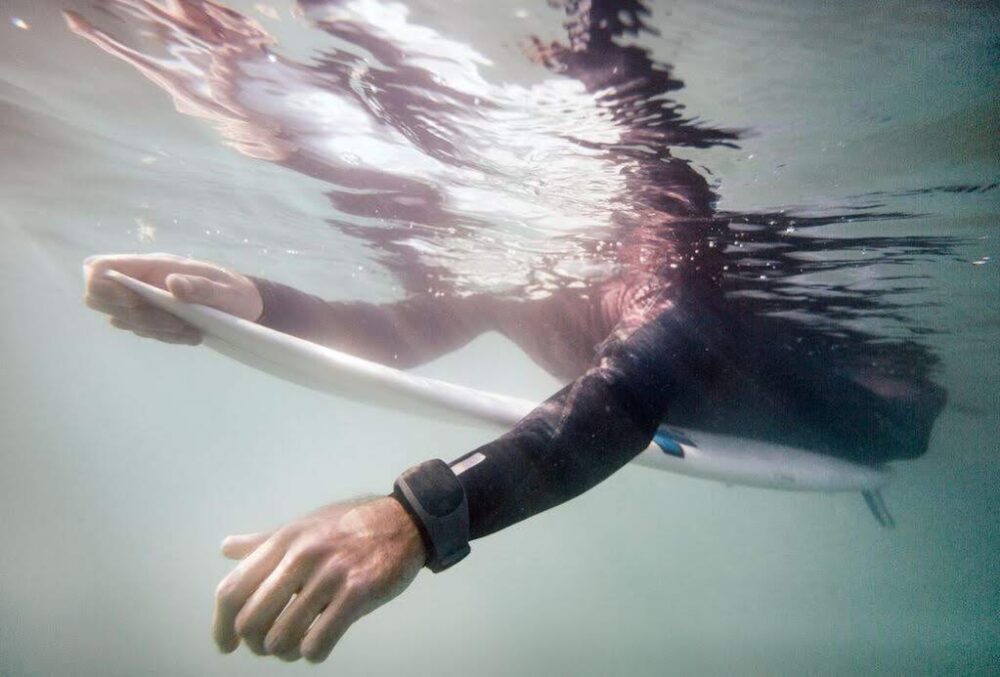 Sharkbanz -If you have a scuba diver on your list this is the perfect gift! This shark deterrent band uses patented magnetic technology developed by marine biologists to deter predatory shark species. It is available at Sharkbanz.com and Amazon for $84. Based on over a decade of research and verified by independent research, Sharkbanz are designed for beachgoers, swimmers, paddle boarders, spear fisherman or surfers. Sharkbanz are the solution for peace of mind in the seven seas. Sharkbanz has a long list of testimonials including a Navy Seal Diver who averted an encounter thanks to his Sharkbanz. The father/son founders created this product based on a personal experience with a shark encounter.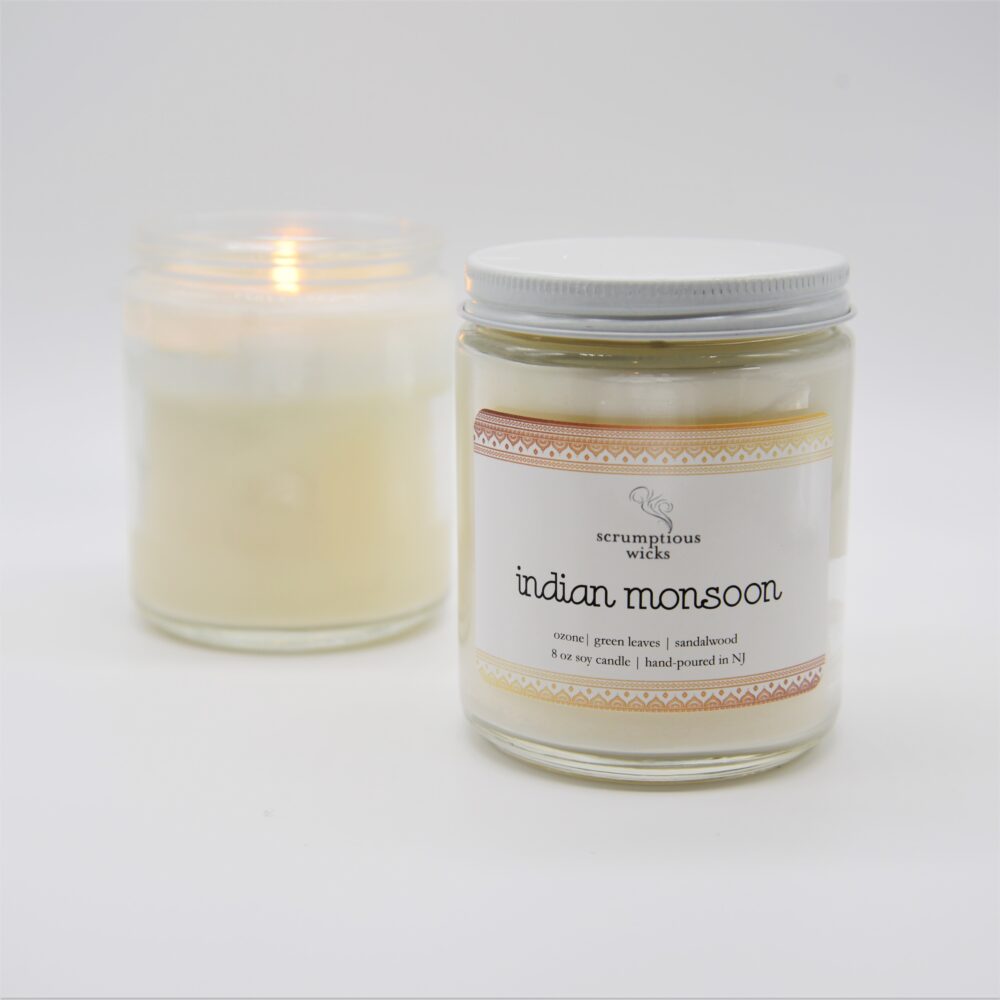 Scrumptious Wicks wants to keep the tradition of illuminating your world alive with literally "scrumptious" scents but with soy wax. Soy wax is a great all natural alternative that burns cleaner and longer but is sustainable and made from American farmer-grown soybeans. This, along with lead-free wicks and phthalate-free fragrances, makes for a candle that virtually releases no soot or smoke. They offer some amazing scents!
Indian Monsoon: This scent is reminiscent of that very first rain on summer parched earth. This luscious dewy, green aroma is interlaced with woody and musky undertones. While it has wide appeal, it also makes for a great masculine scent.
Lavender & Sandalwood: The calming scent of lavender mixes with woodsy sandalwood in perfect harmony. This soothing combination is loved by men and women alike.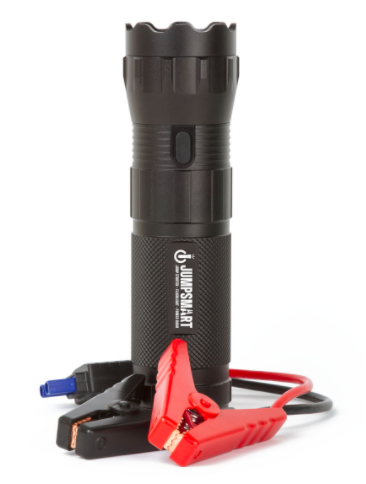 JumpSmart – Portable Vehicle Jump Starter/Flashlight/Power Bank – The gift that keeps on giving! The The JumpSmart can jump start up to an 8-cylinder, 5.0L engine with ease (up to 2.0L Diesel). Its powerful 37000 mWh high-grade Lithium-Polymer battery is compatible to jump start with most cars, trucks, SUV's, boats, motorcycles, lawn mowers, ATV's, and more! Re-charge up to 1000 times. FLASHLIGHT Beyond its jump start features, this 8W, 330 Lumen LED Flashlight has 4-Modes (High Beam, Low Beam, SOS & Strobe), and a 495ft reach is the perfect tool for daily use, traveling, outdoor activities, and in emergency situations. POWER BANK Use the patented SmartSpeed Technology to charge (1) USB device fast at 2.4 amps when you run out of power. Charge up virtually any device, such as mobile phones, tablets, cameras, navigation units, and more! The MSRP is $119.99 and it is available at www.limitlessinnovations.com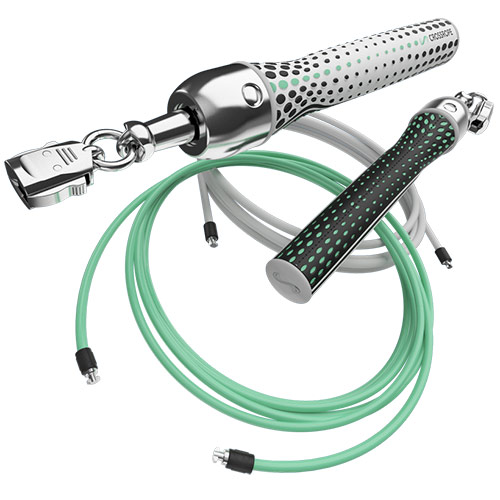 Crossrope – is a revolutionary weighted jump rope that comes with a free app with mixed workouts. The most popular crossropes weigh just ¼ lb and ½ lb, making them the perfect travel companion for your carry-on. Crossropes combine strength and cardio into one workout, and can be done in your hotel room, on the beach, or anywhere your travels take you. Jumping rope is also low impact – so it's the perfect solution for anyone hoping to get a good workout in while preventing or recovering from injury. Perfect for the guy on your list who likes to workout while on the go. Check it out online.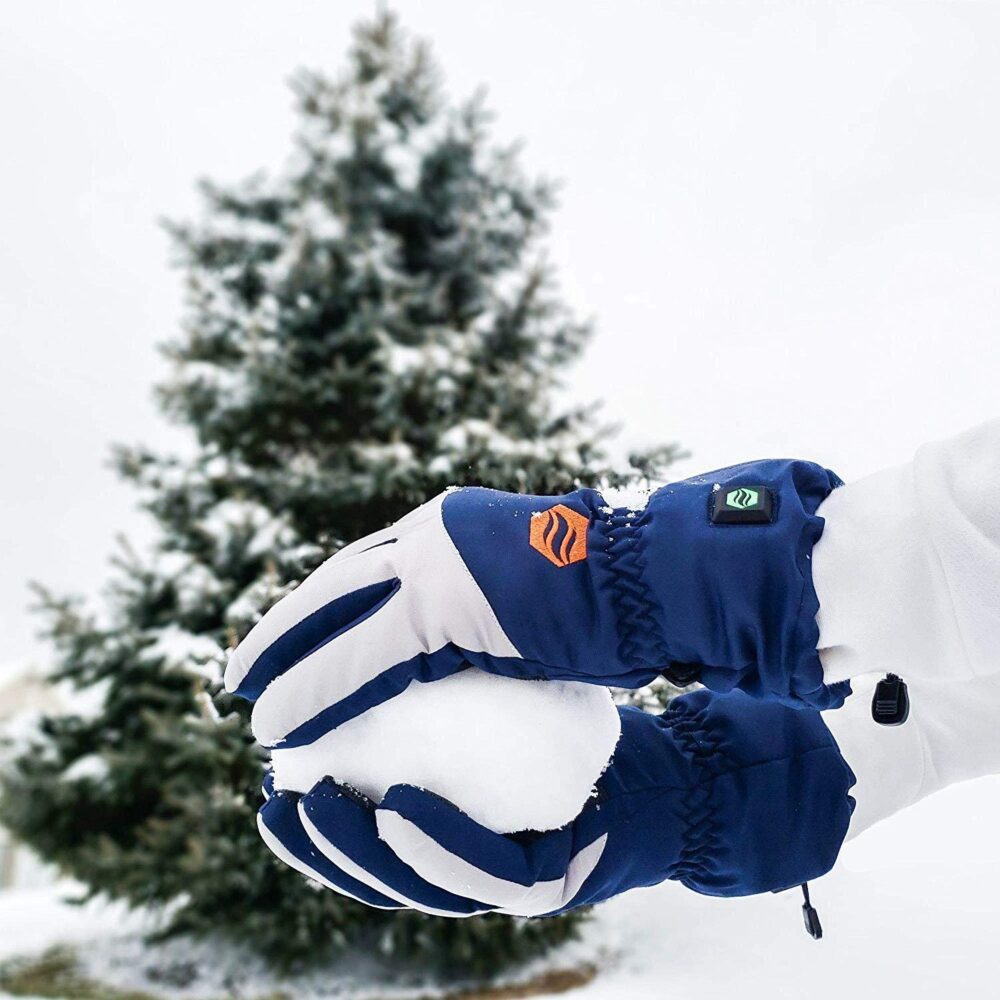 Heated Gloves – Say Goodbye to Cold Hands with Stay Warm Apparel's Heated Gloves! Ditch those frozen fingers this winter! Rechargeable Heated Gloves by Stay Warm Apparel are a must-have for every man and woman's hands! Innovative Best Home Heating's temperature control technology features 3 heat settings that gently warm hands and fingers without overheating for fully gloved comfort all winter long! Now this is what EVERY soccer Mom and Dad need! They are top on my wishlist! My hubby would love them! Available online.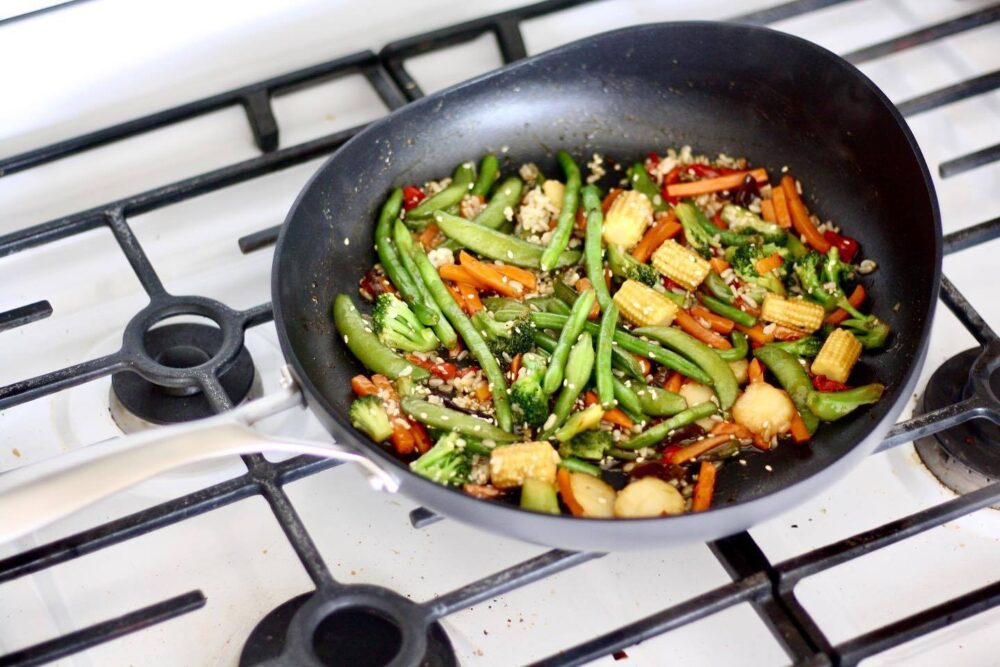 Radical Pan – Dining out at a fancy restaurant on Valentine's Day can be fun, but it is not as intimate as a Michelin star quality meal that you prepare at home. Even the most amateur chef can master an impressive meal with the right professional chef secrets. And, it all starts with having the right pan especially if you are planning on making a pan seared salmon or other sensuous dish that can be a challenge. The radical pan makes it easy for any home chef to cook like a pro. The non-stick fry pan has a patented high-rise lip on one side that makes it easier to flip foods (and impress your love) or to spoon cooking juices or fats over food. The pan is non-toxic and is the only non-stick pan tested safe by the FDA, SGS, and NSF. The pan is also oven and dishwasher safe, but usually it can just be wiped clean with a damp cloth.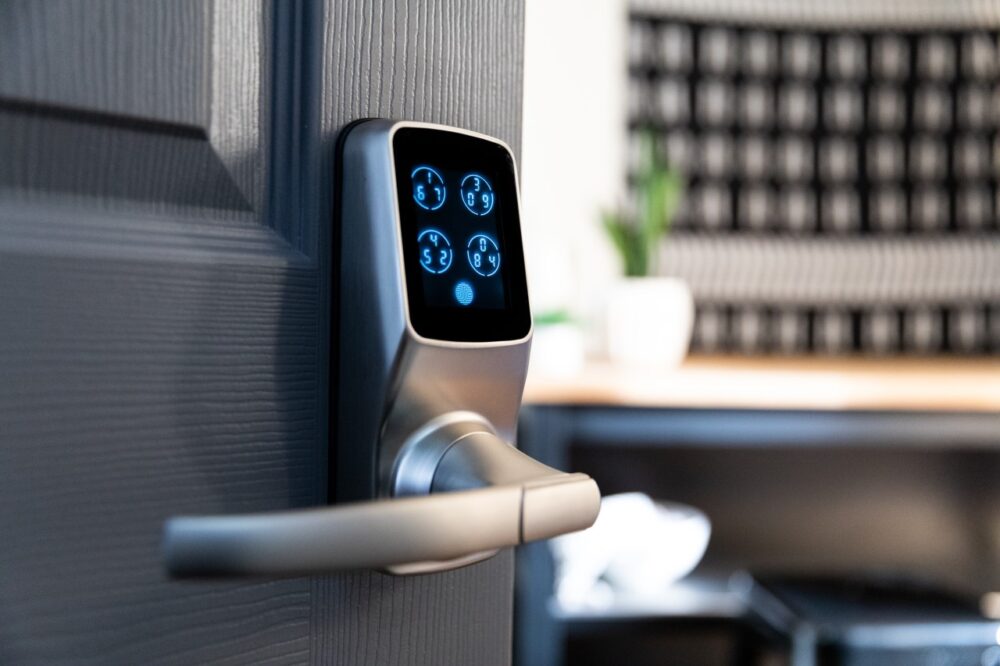 Lockly Secure Pro – Homes have been getting smarter recently, in terms of providing homeowners with the most convenience and security possible. Homeowners can upgrade their basic deadbolts or door locks and start saving time with Lockly Secure Pro. The hi-tech lock comes equipped with a fingerprint reader, Bluetooth and Wi-Fi connectivity as well as access to their app that allows you to not only lock and unlock your door but create access codes to let others in without you needing to be there. All of Lockly locks come equipped with Pin Genie software that provides an extra layer of security by scrambling the numbers on the digital display so that they are not stationary and located in the same spot every time, making it difficult for anyone trying to steal your pin. Don't know what to get the men on your list? This is a great and useful gift idea.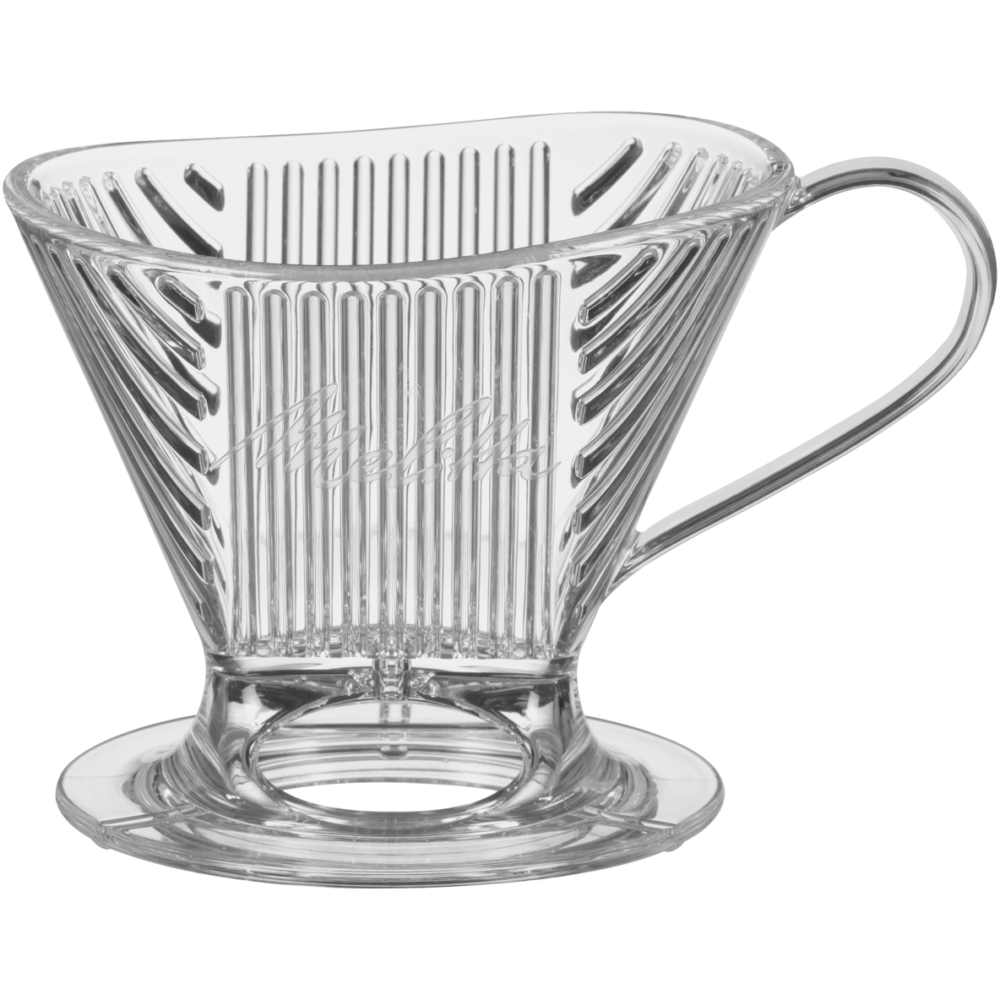 Melitta Coffee – For the coffee lover in your life, Melitta has a number of chic, affordable (all under $40) items that make for a thoughtful, unique Valentine's gift (and a great cup of coffee)! The ultimate brunch accessory or nightcap appliance, the new Heritage Series Pour-Over Coffeemaker Sets completes any host's offerings. The vintage inspired sets include a 20 oz carafe and Pour-Over cone, making multiple cups at a time and available in a variety of pastel colors. $39.99. Compromising great coffee for an adventure is a thing of the past. This durable, shatter-resistant Pour-Over is great for the coffee lover on the go. Coffeehouse quality coffee IS possible at-home. The Signature Series Pour-Over is a take on the classic pour-over, with a functional design optimized to ensure consistent brewing of bold and flavorful coffee. Available in multiple finishes and colors. $17.99-$19.99. And add a bag of coffee too!
Kids: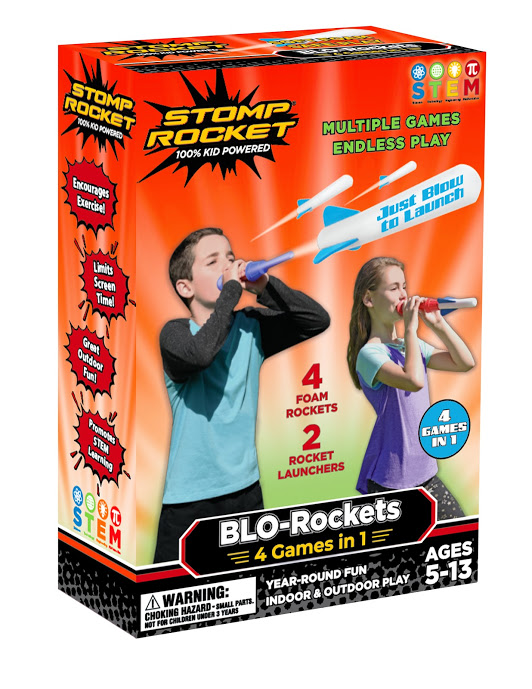 BLO-Rockets – Cabin fever is real! Encourage kids away from endless loops of video games and Kids YouTube with the NEW BLO-Rockets by Stomp Rocket! Perfect for safe indoor play, BLO-Rockets invite kids to huff, puff, and blow away their boredom away with good ole fashioned screen-free adventure! Each set features 4 games in 1 for unlimited fun! Now available on Amazon and in Target stores! This is a great gift idea. Available online.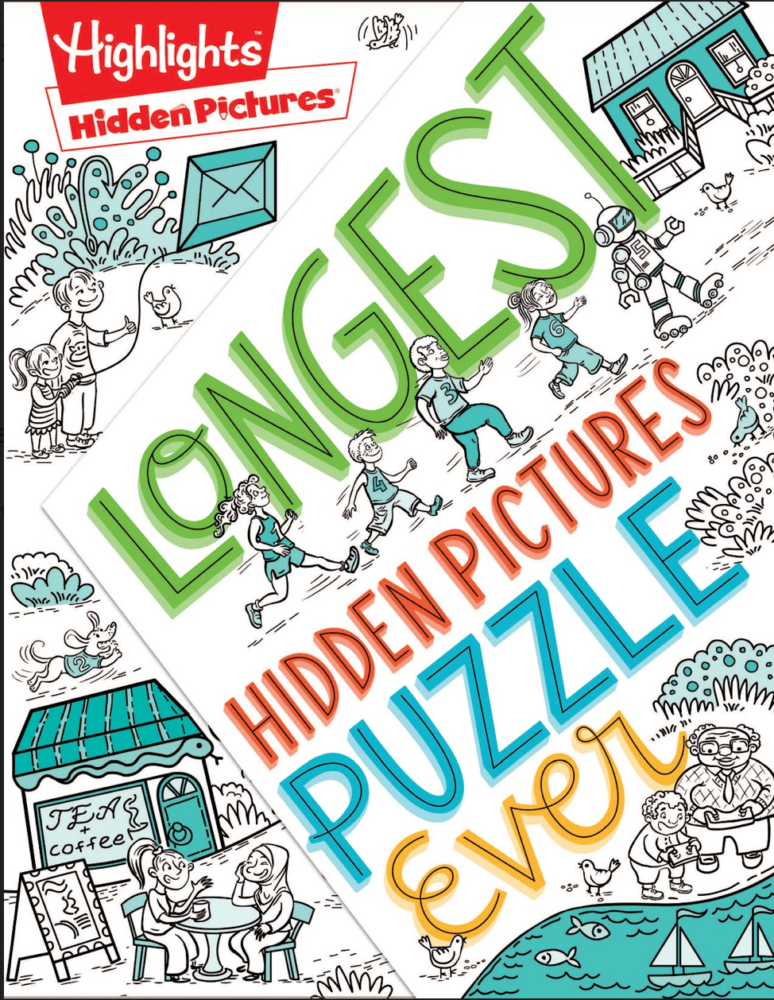 Longest Hidden Pictures Puzzle Ever –
This giant Hidden Pictures® puzzle is the ultimate search-and-find challenge. With sturdy pages that fold out to 16-feet in length, this puzzle showcases an entire city relay race as runners work their way over giant bridges, through busy parks, inside subway tunnels and more – all in a race to the finish line! MSRP: $14.00. Ages: 7+. Available
online
.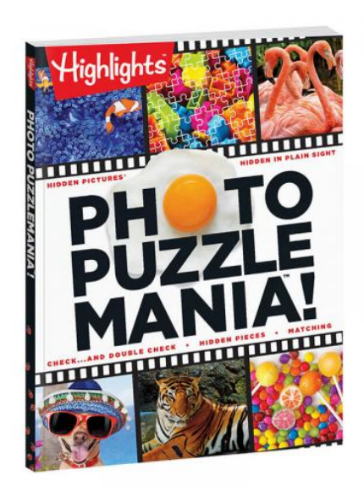 Photo Puzzlemania –
Puzzle fans of all ages will be wowed by this stylish, exquisitely crafted and truly unique offering of brand-new puzzles from the experts atHighlights. Every puzzle is created from beautiful, intricate, full-color photographs that have been manipulated to produce a challenging and exciting experience for both kids and adults. The book includes the all-time favorite Hidden Pictures® puzzles in addition to Matching, Check and Double Check and Hidden in Plain Sight puzzles. This is a book you'll want out on your coffee table and a perfect gift for all ages. MSRP: $12.99. Ages: 6+. Available
online
.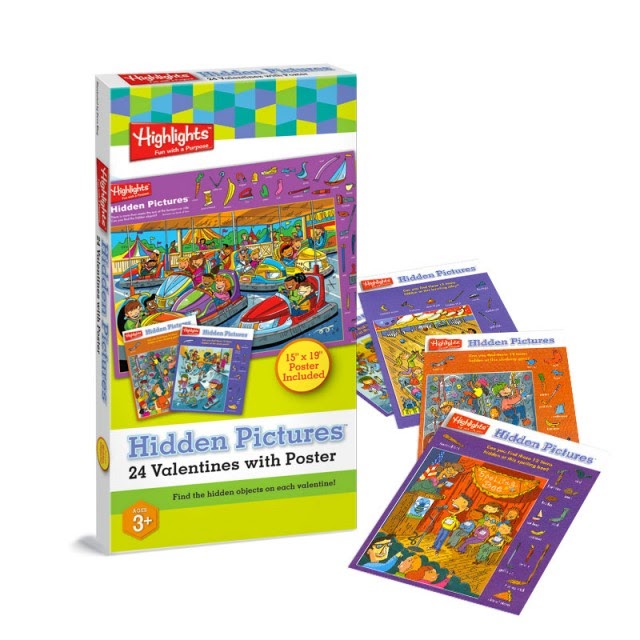 Hidden Pictures Valentines – Share the fun of finding the hidden objects with 24 delightful postcard-style Valentines in 4 colorful Hidden Pictures designs. Each card is 4.25″ x 5″. This exclusive collection also includes a 15″ x 19″ Hidden Pictures poster for more seek-and-find fun. Poster answers are included. MSRP: $5.98 Ages 3 to 12.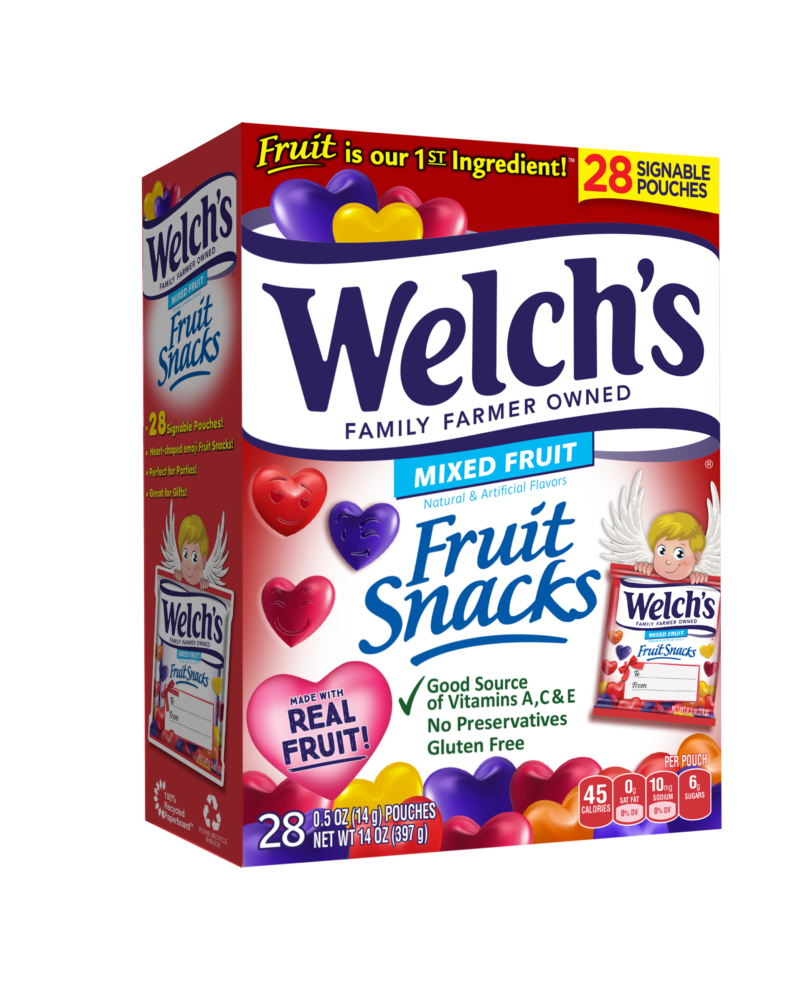 Welch's Valentine's Day Fruit Snacks – The limited-edition offering features custom Valentine's Day-themed graphics and heart-shaped fruit snack pieces with fun emoji faces. Even better, these fruit snacks are perfect for Valentine's Day classroom exchanges as each pouch features a "To/From" signable front panel. Love them and best of all they are gluten free too!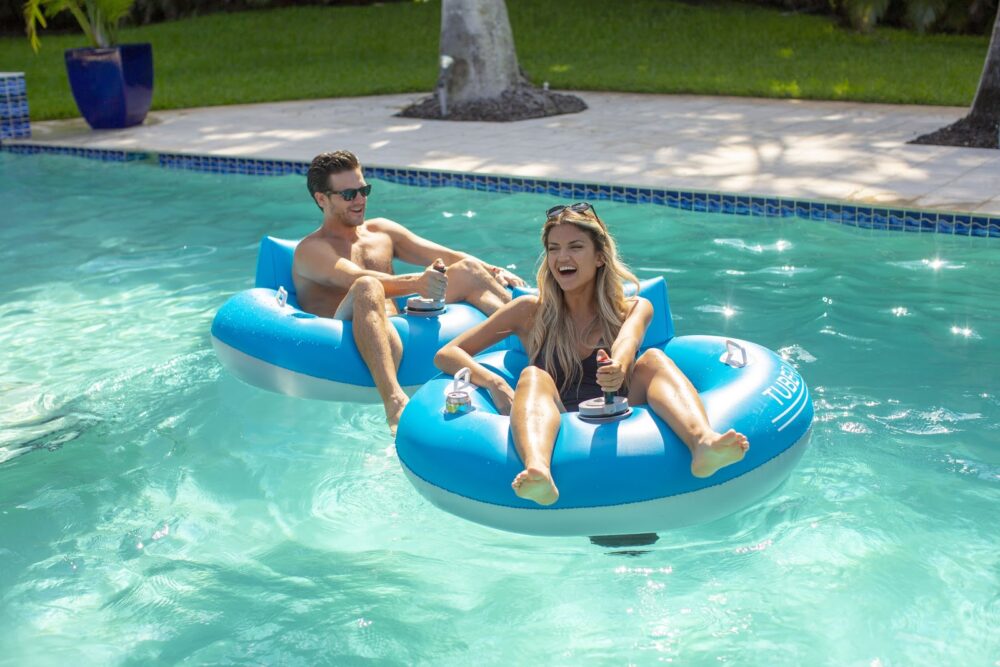 PoolCandy –
Because it is never too early to think about summer! This makes for a great gift for anyone who owns a pool. Sit back and relax in the most feature-rich motorized pool tube ever made! Great to cruise around any pool or lake. Complete freedom of movement with 360 degrees of control that allows you to move forward, reverse or even to spin in a circle, all at the touch of a button. Available at
poolcandy.net

Dr. Plotka's Toothbrush – Balance out the candy that kids get during this holiday with a youth manual toothbrush that do more as your children learn good brushing habits. Dr. Plotka's Youth Manual Toothbrushes are recommended for children ages 3-12, teens with braces or anyone who enjoys using a smaller brush. Made with soft, polyester bristles, they work to gently clean the gums and enamel of your little one. With Dr. Plotka's, you can brush very gently, which limits irritation, and still reach between the teeth and under the gum-line unlike any other brush. No longer need to use those muscles to get the best at-home clean! Available online.
Check out additional gift guide here – Valentine's Day Gift Guide 2022
Stockpiling Moms can be found in all your favorite places. Hop on over to Instagram and follow the fun. We love posting memes, family fun, travel, and whatever we are feeling that day. Pinterest is also an amazing place to visit Stockpiling Moms. This is where you can pin all your favorite articles from our Food, Travel & Lifestyle Blog.
Disclaimer: We were provided some of these items however not all. All opinions are 100% our own.
Melissa is a football and soccer mom who has been married to her best friend for 24 years. She loves sharing recipes, travel reviews and tips that focus on helping busy families make memories.