McCall is the hidden gem of SouthWest Idaho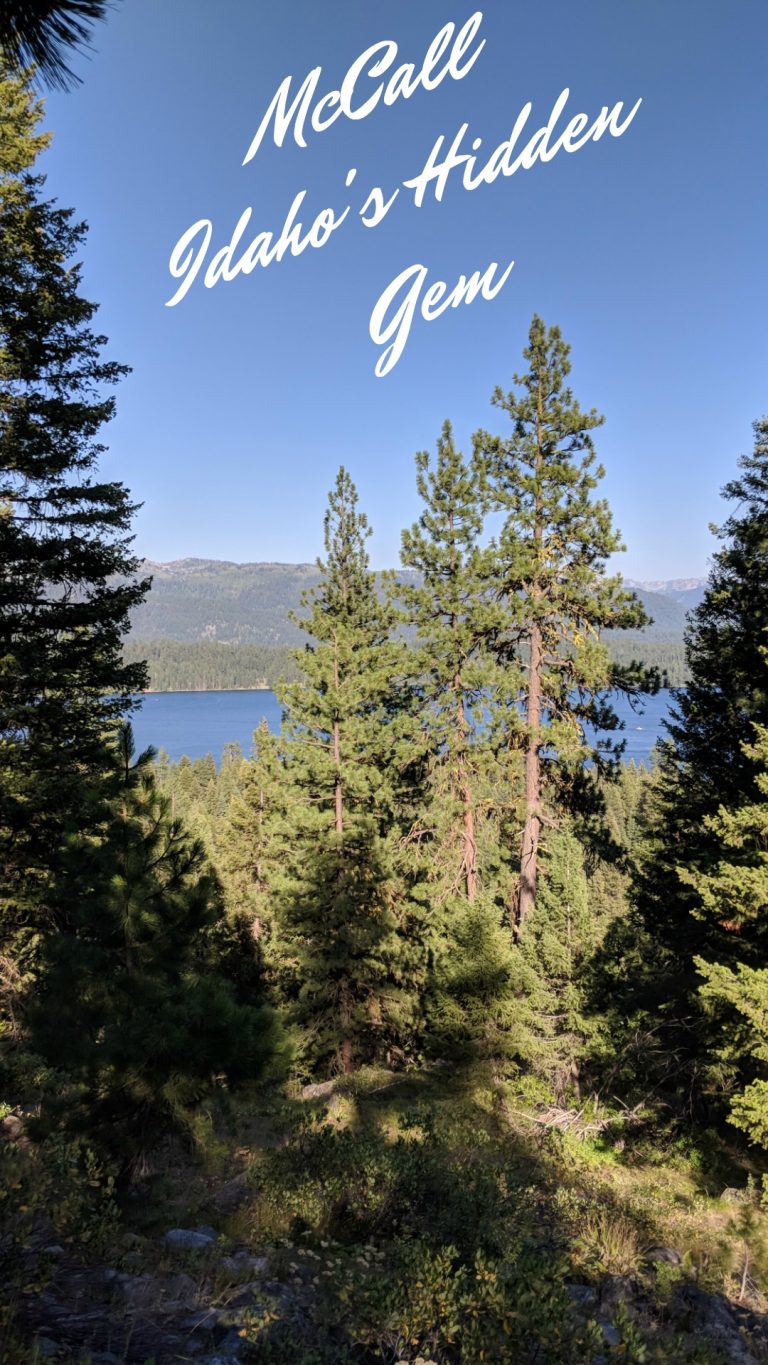 McCall is the hidden gem of SouthWest Idaho! During our visit, I referred to it as the summer camp for families. McCall is a small town about 100 miles North of Boise. As we drove up Highway 55, know as the Payette River Scenic Byway, I was in awe. I have never see so many different terrains located in such close proximity of one another.
We started in the city of Boise, ran through what appears to be desert like conditions, to cascading rivers, to mountainous areas of green, and then ended in McCall at the most beautiful lake. I have never been on a drive quite like it.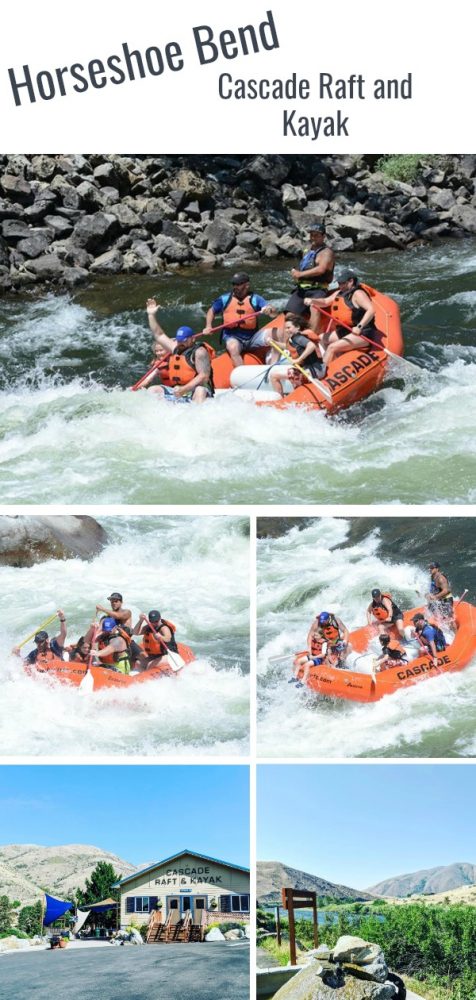 Our first stop on the way to McCall was Horseshoe Bend. I have to admit it was one of the most beautiful areas I have seen and that is a lot coming from a Kentucky Girl. I would like to think the Bluegrass State is the most beautiful of all. Who would have thought Southwest Idaho was going to give it a run for it's money? Our amazing tour organizers planned a rafting trip for us at Cascade Raft and Kayak.
If I could give this family ran company a 10 star rating I would. This amazing adventure is run by a family and you can tell. You are treated just like that and the guides are trained, skilled, and a lot of fun! We would go down the river with Chase, our guide, any day. We took a 3 hour rafting trip that we will never forget. Ok…… I know you want to know. YES I went in! The left side of our boat was overtaken by water and it cleared my whole side of the raft. Talking about adventure. Chase got us all in the raft as soon as he could. It was a ride of a lifetime!
Rafting Tips:
DO NOT TAKE ANYTHING YOU DO NOT WANT WET.
I am a writer and take a ton of photos. If I can leave my phone in the car you should too. Enjoy this ride.
If you wear your own shoes make sure they are something that will stay on. Water shoes are a great option.
Hats and sunglasses help but be prepared to possibly lose them. (I didn't and I went in so it is possible.)
Don't forget to take water. It is hot and dry, you will get dehydrated.
Please remember to tip your rafting guide. They work hard and are very knowledgeable. Plus they watch over you as you take on some great rapids.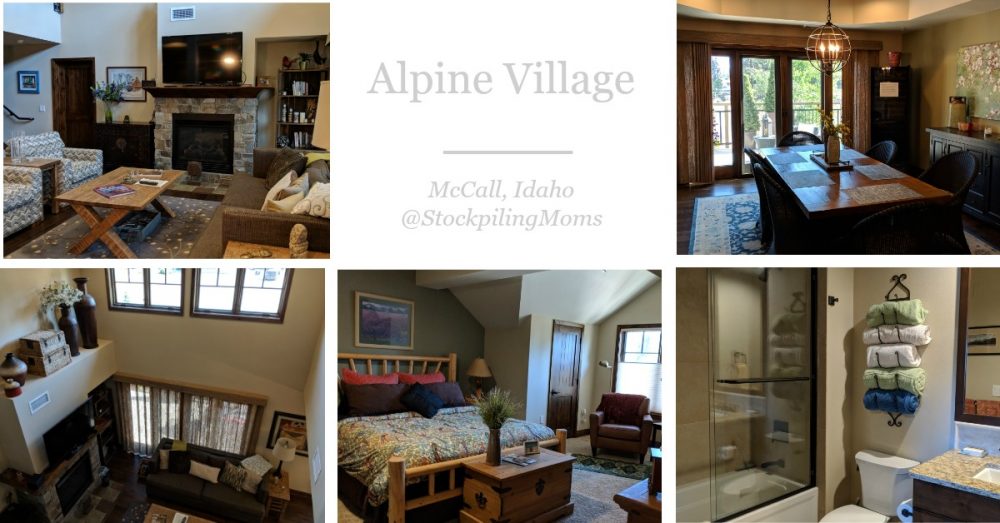 We left Horseshoe Bend exhausted from an amazing day. We were ready to get to McCall and just drop at our condo. SWITA arranged for us to stay at the Alpine Village. We went in to this trip with zero expectations and it impressed us so much. Alpine Village is ran by a property management company.
Many of the condos in the village are privately owned which make it so personal and a beautiful place to stay. The best part about staying in the Alpine Village is it being centrally located to everything. You can walk about anywhere you want to go. Alpine Property Management made checking in and out a breeze! If you are traveling with family this is a perfect place to stay.
Of course everyone is wondering what did you eat in McCall? Here is a great list of places to visit in McCall, Idaho.
Places to Visit in McCall:
The Pancake House – There was nothing we did not like at the pancake house! If you do not like breakfast foods they have plenty of things to choose from. Our favorite were the pancakes. WARNING: They are the biggest pancakes I have ever seen in my life. If you are tempted to order two… Don't! The cinnamon rolls are the exact same. The Pancake House does not skimp on anything. All of their servings are extremely large. Be prepared to wait if you have a party over 2 but don't worry it is worth it.
My Father's Place – This place reminds me of going to Arnold's on Happy Days. I may be showing my age and people not know what that means. It is a retro Burger joint with the most amazing milkshakes. The people are beyond friendly and very helpful. Everyone is sure to find something they love. We met a lot of people that drove up for the weekend from Boise. All of them said My Father's Place is a must when they visit.
Salmon River Brewery – Service was slightly slow but we enjoyed the experience. My husband loved the elk burger. Salmon River Brewery is a great place to grab dinner with a small group of friends.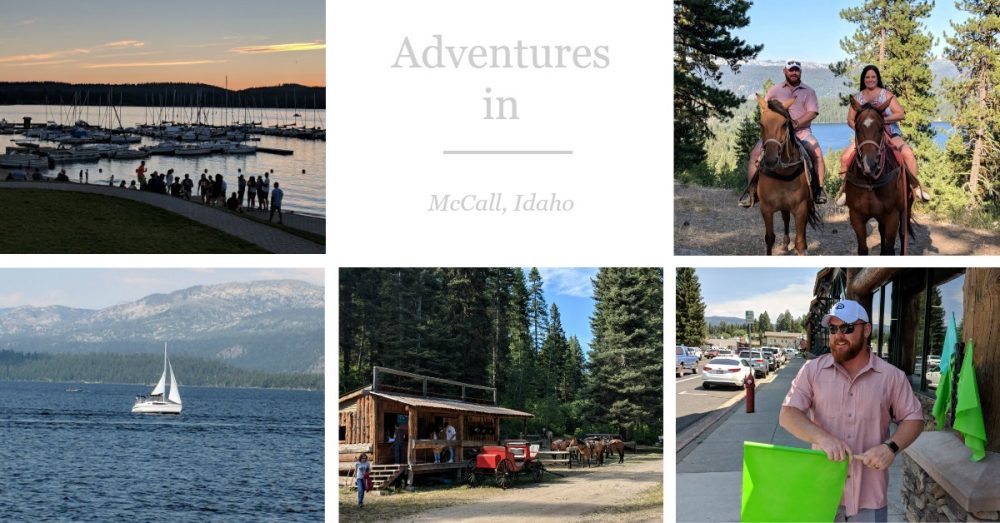 There are so many things you can do in McCall. I mean what I said about it being the summer camp for families. The easiest thing I can do for you is to highlight the things we loved doing in McCall! There are so many other things you can do, so make sure you venture out.
My husband had way to much fun with the flag concept. He not only was stopping traffic with them but was also waving everyone along. I know it is a safety thing but we had so much fun with it!
Scenic Lake Cruise with McCall Lake Cruises – We took an amazing 90 minute cruise on the IDAHO! The crew was amazing and the view was more than I could have imagined. You get a beautiful ride, lots of history, and maybe get a glimpse of Sharlie, the local lake monster. Nothing like enjoying a drink and taking in the sights! If you are in the area you will not regret taking a ride on Payette Lake. The houses and views are breathtaking.
Horseback Riding and Dinner with YaHoo Corrals – McCall is absolutely beautiful. Riding with YaHoo Corrals was an amazing experience. Sky was our guide and she was very informative, patient with new riders, and was so easy to just chat with. The picture opportunities on this beautiful ride were plentiful. We are from Kentucky and we know how to ride horses but again Idaho is just something different. They gathered us around a campfire with our group enjoying grub, dessert, and got to know one another. We were from all parts of the country and we made some lifelong friends! I have been on many guided horseback riding tours and this, by far, was the best. The guides, horses, views, and an adventure for the family are the reasons this is a must!
Payette Lake – This is a beautiful lake. We walked around in the evening and watched the sun set. All you could see were families. There are so many things to do. Enjoy the sandy beach, lots of motorsports, paddle boarding, fishing, and family fun everywhere. You literally could spend days just doing different things around the lake. Actually, you could do more than days because it is so inviting it keeps you coming back.
McCall Fish Hatchery – I honestly never knew was this was but my husband wanted to go. It was very educational and interesting. Chinook salmon eggs are transported to the McCall Hatchery for incubation and subsequent rearing. It is an interesting process to observe and read about.
Ponderosa State Park – This is a great park to camp, picnic, hike, cycle, mountain bike, volleyball, horseshoe, swim, fish, wildlife and wildflower viewing, snowshoe, and cross country ski. We have found McCall is a hot spot no matter what time of year it is!
We loved SouthWest Idaho! The most surprising thing was we didn't feel nickel and dimed for everything we did. The restaurants we ate at were very reasonable and less expensive than your normal restaurant chains. No restaurant chains was a HUGE highlight for me. I love eating at local establishments and that's about all there is.
Well, you do see a lot of Subway sandwich shops but other than that really nothing. I have never been so relaxed and not stressed on a trip. Everyone and everything was very laid back and the people were so welcoming. There are so many free things to do and other adventures are very reasonable.
People have listened to me talk about this trip over and over again. We truly came back wanting a more laid back life. I know we write about a lot of places but if you want some family time with no stress this is your vacation. You have to check out!
I have always been so focused on beach trips but I find they are not relaxing with kids. Southwest Idaho is an option everyone will be happy with and you will get that family time you are looking for. I will be back to Southwest Idaho and if you do not visit you truly are missing a vacation of a lifetime.
Disclosure: SWITA provided our travel, hotel accommodations, and tour fees for McCall Lake Cruises and YaHoo Corrals, however all opinions are 100% our own. All restaurants mentioned in this post were self paid and 100% our own opinions.
Interested in Freezer Cooking?
We have a Freezer Cooking 101 Series that you may enjoy!
Stockpiling Moms can be found in all your favorite places. Hop on over to Instagram and follow the fun. We love posting memes, family fun, travel, and whatever we are feeling that day. Pinterest is also an amazing place to visit Stockpiling Moms. This is where you can pin all your favorite articles from our Food, Travel & Lifestyle Blog.
Shelley is a boy mom, marine wife, and is blessed with an amazing family. She loves sharing recipes, travel reviews and tips that focus on helping busy families make memories.