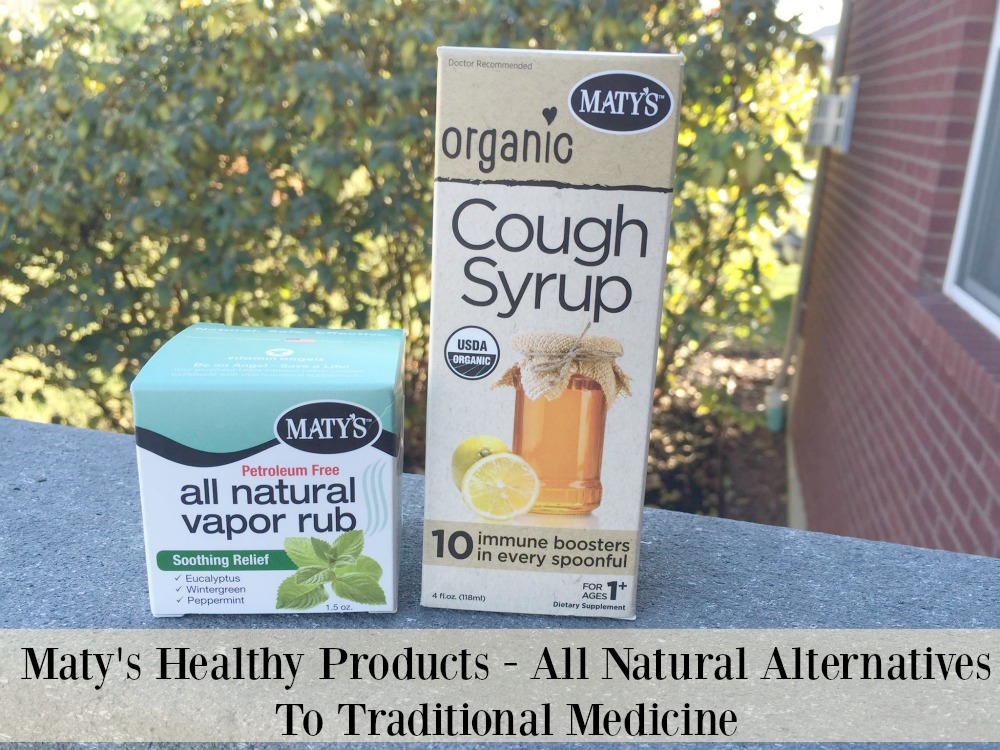 Check out Maty's Healthy Products. They are All Natural Alternatives to Traditional Medicine. I am so excited to share this brand with you! When Maty's Healthy Products reached out to us, I had never heard of them before. As you know I have Celiac Disease and I use essential oils. I prefer all natural and organic medicines for myself and my family and so as I began to research this brand I fell in love.
Maty's Healthy Products is a family owned and operated manufacturer of all natural products. Their products were born from a mother's love to help her own daughter, who was born with heart defects, heal naturally. Her story is amazing. The 100% natural remedies are made with whole-food ingredients that are safe and effective, so you don't have to worry about harmful side effects or drug interactions. Her mission is simple. She wants to give families all natural, healthy alternatives to traditional medications.
Maty's believes that Mother Nature provides so many powerful, healing ingredients that are safe, effective, and don't require a doctor's visit to get access to them. Our ancestors knew this and alleviated minor symptoms using substances available to them. These home remedies were effective and in many cases worked even better than modern drugs and medications. They combine modern knowledge with age old healing ingredients to produce healthy, natural products that are safe and effective. The natural ingredients don't simply cover up the symptoms, but actually enhance your body's healing power.
They never use artificial preservatives, color additives or sweeteners and there is no corn, dairy, wheat, gluten, soy or yeast in their products. They are also Petroleum, Paraben, and Phthalate Free. As a mom this gives me peace of mind in using this brand. Best of all there are no side effects when you use all natural products and no drug interactions. They are safe, gentle and effective.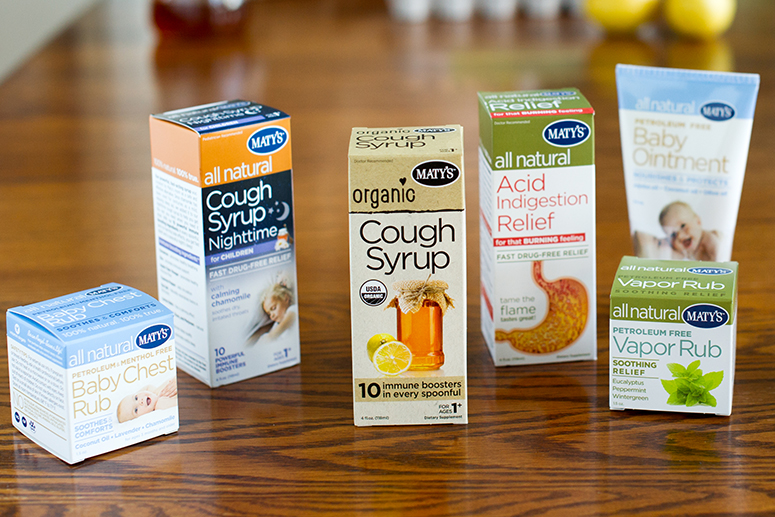 Maty's Healthy Products – All Natural Alternatives To Traditional Medicine
They have a line of products for the Whole Family:
They have a line of products for Children:
They have a line of products for Baby:
My experience. My son has had a respiratory virus that he has been fighting for the past two weeks. As soon our Maty's products arrived in the mail I immediately started using them with him. I used both each evening before bedtime. I applied the Vapor Rub on the bottom of his feet and slipped socks over top. The combination of the cough syrup and vapor rub provided him with a peaceful nights sleep! This was a lifesaver and there were NO complaints about the taste of the cough syrup. In fact he liked the taste. That is a huge change for traditional OTC medication.
I love that Maty's Healthy Products are 100% natural. They are safe, gentle and effective. They are available for purchase nationwide in retailers and online (free shipping on every order).
Disclosure: This is a sponsored post however all opinions are 100% my own.
Melissa is a football and soccer mom who has been married to her best friend for 24 years. She loves sharing recipes, travel reviews and tips that focus on helping busy families make memories.