How to provide a budget friendly Christmas for your kids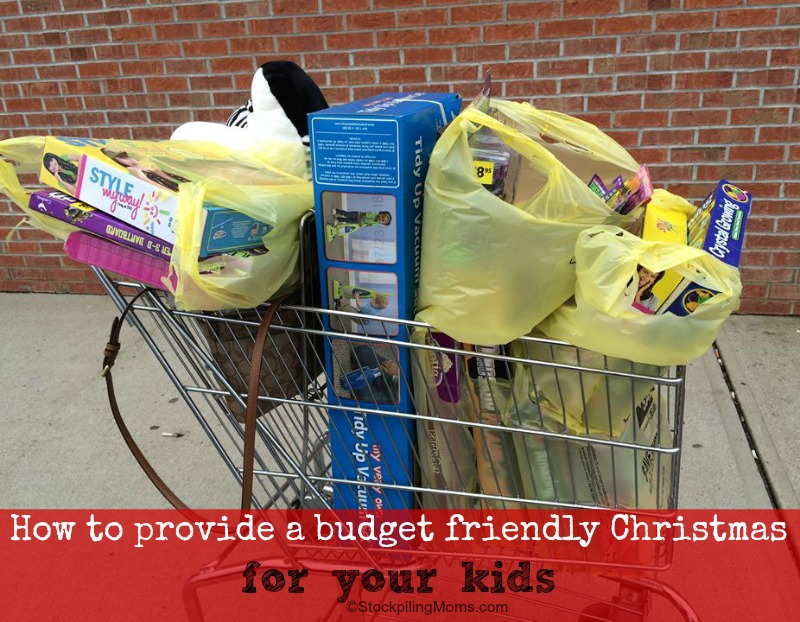 One of the most asked questions that we get this time of year is How can I provide a budget friendly Christmas for my kids? We recently asked on facebook what types of items are on your shopping list this season and we decided that we wanted to try to give some of our readers hope in terms of spending this season. You do not have to go into debt to have a nice Christmas. Of course you don't "have" to buy gifts but we understand that many of you want too. We partnered with the Dollar General Store to show you how to provide an affordable Christmas for your kids without breaking your budget.
How to provide a budget friendly Christmas for your kids
First of all if you don't have a Christmas budget create one. Next make a list of who you need to purchase for. Eliminate all unnecessary expenses when it comes to the list. We suggest removing all non-family from the list. If you feel compelled to give them a gift consider a homemade gift. When it comes to spending for the holidays I make sure to cover the expenses of the children first and then if there is room in my budget I purchase for others. Other items you can remove from your list are Christmas Cards and work gift exchanges. My suggestion is to place the amount of money you have to spend in a cash envelope for Christmas and use that instead of credit cards. You will be less likely to overspend.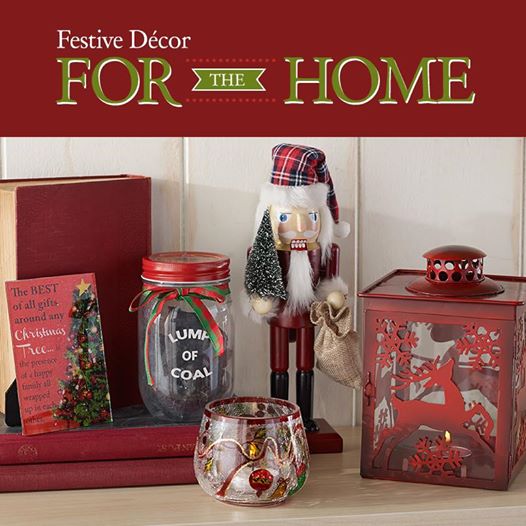 In addition to your gift giving budget you will need to consider decorating, crafting and cooking expenses too. As you are looking for ways to save this holiday season, take a look at Dollar General's new Affordable Holiday Guide. We love that it is broken down by category. You can shop for items for him, for her, for pets, holiday home, gifts under $10, toys and electronics and stocking stuffers! It is so convenient. The guide shares ways on how to save more this holiday season on Cleaning, Creating, Cooking and Celebrating, Recipes and much more!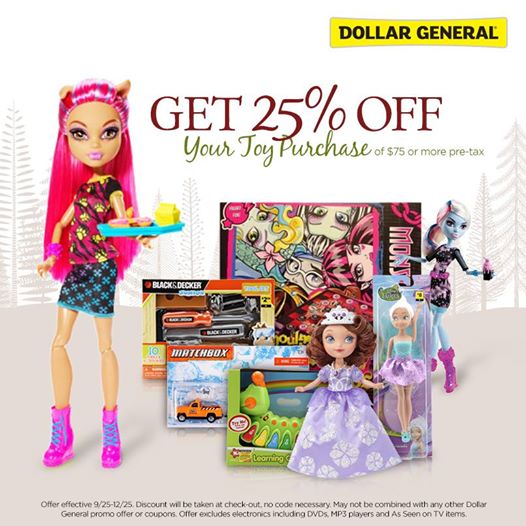 Right now is a great time to stock-up on toys at Dollar General. They have an amazing toy sale through 12/25/14. When you purchase $75 or more of toys you save 25% off your purchase! This is pre-tax and there is no coupon or shopping code necessary and it is available in-store and online. Best of all you can order online and when you purchase $40 or more you get free shipping so don't let this deal pass you by. If you are shopping for multiple children this is a great time to purchase toys at Dollar General.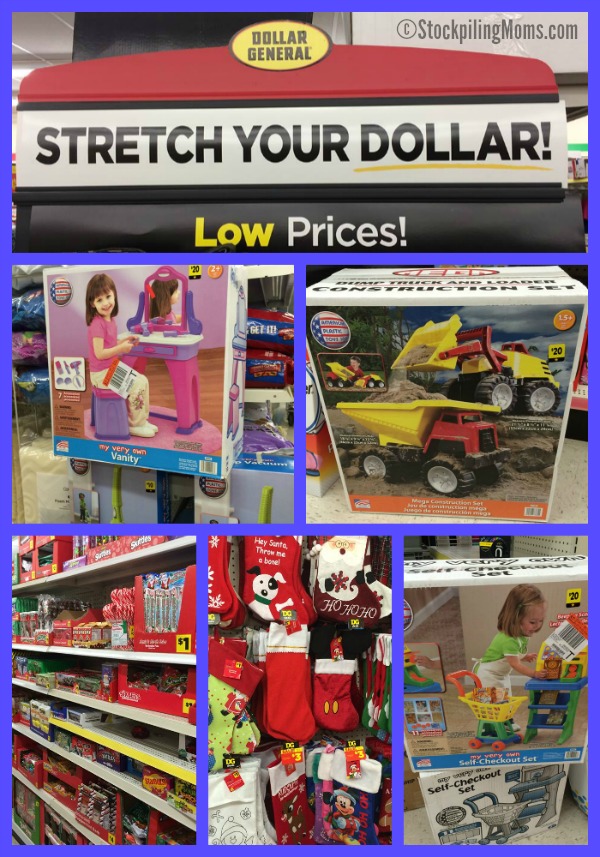 We decided to see how far we could stretch a $100 Dollar General Gift Card in terms of purchasing Christmas toys for kids. We selected the ages and gender below.
Girl, Age 3
Boy, Age 8
Girl, Age 12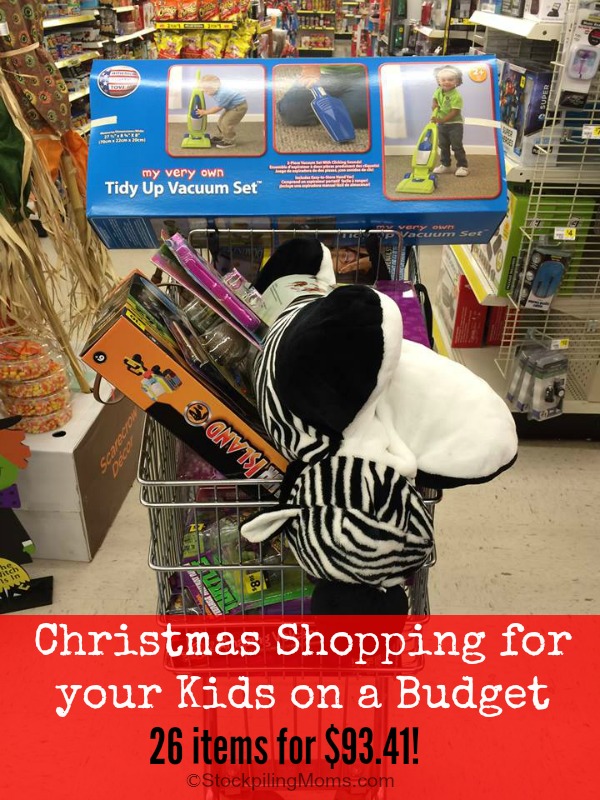 Breakdown of the purchase:
Girl, Age 3
Gifts:
Disney Sofia The First Tea Set, $10
Barbie, $10
Tidy Up Vacuum Set, $10
Disney Doc McStuffins, 3 Pack (in a cute metal tin), $5
Disney Princess, 68 Piece Art Set, $5
Stocking:
M&M's, $1.00
Disney Minnie Mouse Ring Set, $1
Magnetic Travel Drawing Board, $1.50
Disney Minnie Mouse Tattoo, $1
Boy, Age 8
Gifts:
Block Tech Dinosaur Island, $10
Teenage Mutant Ninja Turtle, Mutagen Ooze, $8.95
Teenage Mutant Ninja Turtles 68 piece art set, $5
Amazing Volcano, $5
Teenage Mutant Ninja Turtles Super 3-D Dartboard, $8
Stocking:
Teenage Mutant Ninja Turtles Water Grow Turtles, $4
Dino World Fossil Kit, $1.50
Magic Grow Safari Animals, $1
Mike and Ike Minions, $1.00
Girl, Age 12
Gifts:
Goffa Plus Sleeping Pals, Zebra, $10
Dominos, $3.50
Style My Way Fashion Hair Beader, $6
Style My Way, Nail Swirl Art, $8
Crystal Growing Science Kit, $5
Stocking:
Zippy Charm Bracelet, $1
Frosty Nerds, $1
Crystal Growing Science Kit, $1
I saved 25% off the total purchase because I spent $75 (after tax) in the same transaction.
Be sure to check out our article about using Digital Coupons at Dollar General. I used the $3 off $15 purchase that I loaded digitally and that came off too. The deduction came off of the three candy items that I purchased so those netted free.
My total subtotal was $88.12
Tax was $5.29
Total Price: $93.41
My total savings were $32.33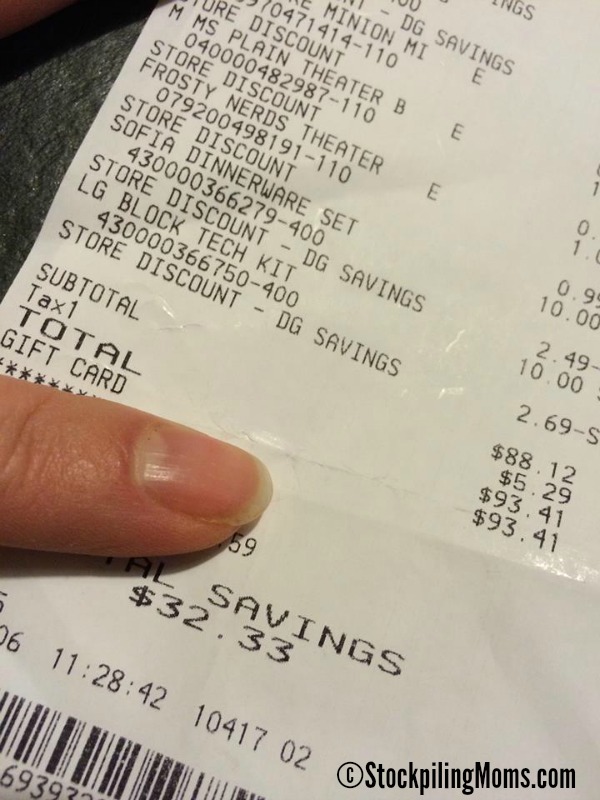 As you can see where there is a will there is a way! You don't have to break the budget in order to provide toys for your kids this Christmas season. Be sure to follow our tips above and check out the amazing toy sale at Dollar General.
Disclosure: This is a sponsored post. Dollar General provided us with a $100 gift card to purchase the toys in this post. We are going to pay it forward and donate the items to a family in need in our community. All opinions are 100% our own.
Melissa is a football and soccer mom who has been married to her best friend for 24 years. She loves sharing recipes, travel reviews and tips that focus on helping busy families make memories.