Basic Care Omeprazole ODT is now available at Amazon
Basic Care Omeprazole ODT is now available at Amazon. Hip, Hip, Hooray! Basic Care Omeprazole ODT is now available at Amazon! This makes me so happy because I LOVE to shop online and when a product we use and rely on becomes available on Amazon that makes my shopping so easy!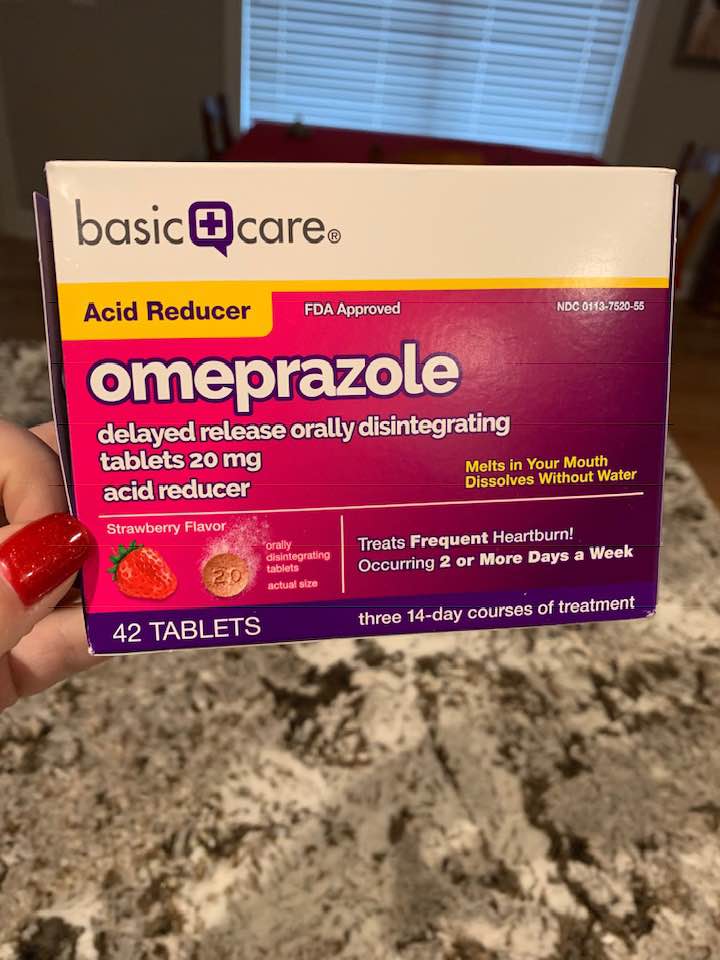 If you or someone you love is a frequent heartburn sufferer, you are going to LOVE this product. It is so convenient and easy to use. Best of all you can order, and have it delivered straight to your door via Amazon.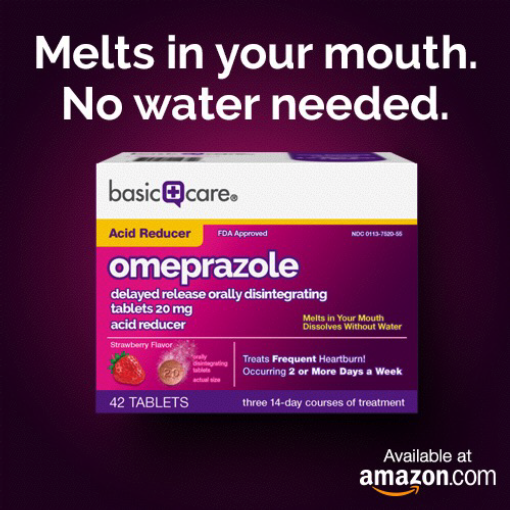 My hubby is a frequent heartburn sufferer. He often finds himself suffering to the point where it disrupts his life. He has even found that heartburn has prevented him from things he really loves. He has missed family functions and events before when he has been experiencing the symptoms of heartburn. It is tough on him to miss out and he has been searching for something to help him find relief. That is why when we discovered Basic Care Omeprazole ODT he was so eager to try it.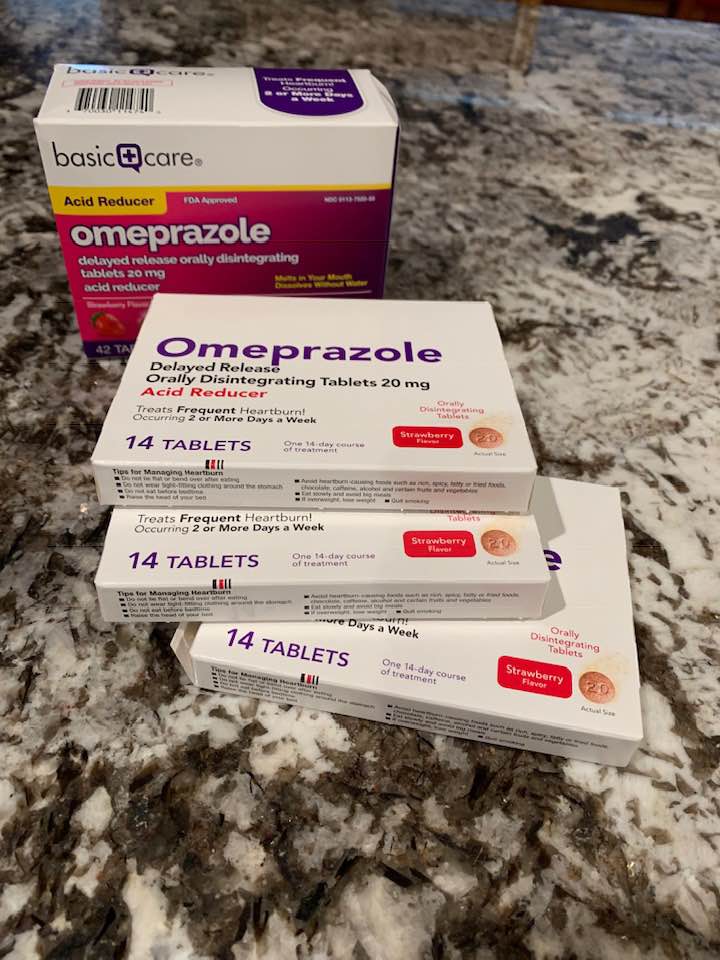 He has been using this according to the directions and has found it really helps with his discomfort. When he is suffering from heartburn it is difficult for him to swallow a pill. Therefore, he loves this new product so much. You can take Basic Care Omeprazole Orally Disintegrating Tablet without water! When he finds himself suffering, he can take it without having to look for a bottle of water. The medication has a MELTechTM technology, so it disintegrates on your tongue without water. For best consumption experience, allow tablet to dissolve on your tongue. Do not chew Omeprazole ODT tablets or dissolve in liquid. He also finds that it has a pleasant strawberry flavor with no aftertaste.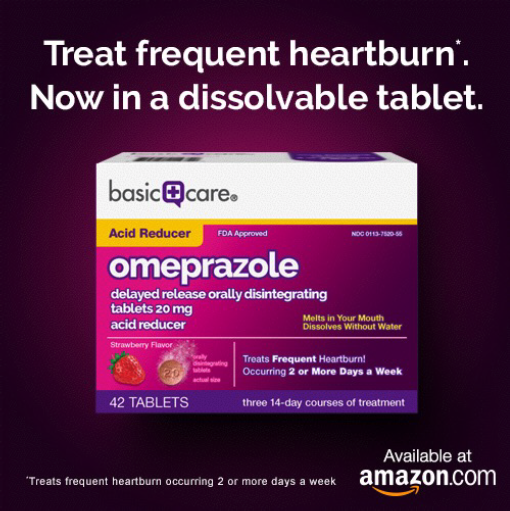 This tablet works like the Omeprazole tablet currently available, but in a new form as a dissolving tablet. My hubby loves that you don't need a glass of water to take this tablet for heartburn relief and it is perfect for taking it on the go with you. He literally carries it in his pocket. It provides a long-lasting relief from heartburn, for up to 24 hours. It is also perfect for when you are traveling or on the go.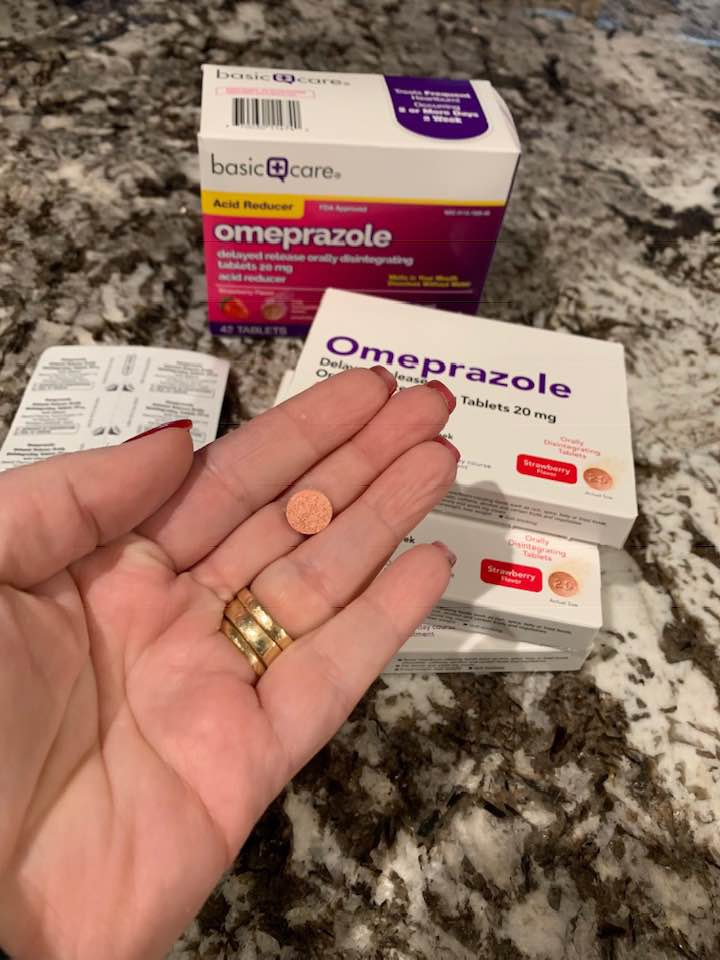 Omeprazole ODT is designed to treat the symptoms of frequent heartburn (meaning 2 or more days a week). He also likes that you take 1 tablet a day for 14 days to finish the course of treatment. While some people may get relief in the first 24 hours, it may take 1-4 days for the full effect and is not intended for immediate relief. You should not take Omeprazole Orally Disintegrating Tablet for more than 14 days or more frequently than every four months unless directed by your doctor.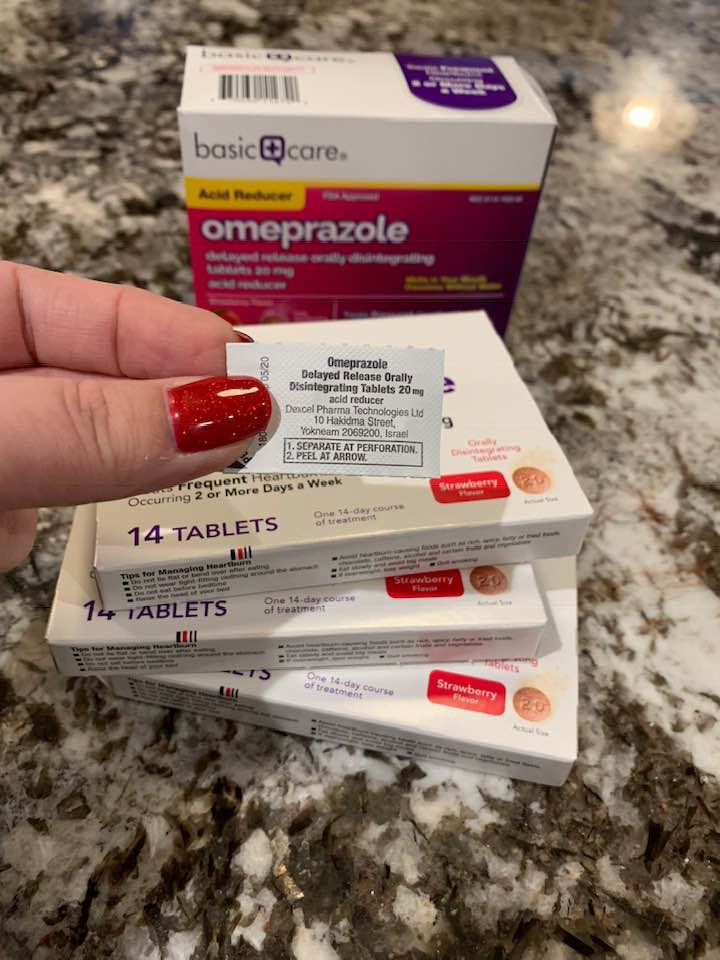 Switching to Basic Care Omeprazole ODT is a no-brainer for my husband. It is a total win/win for us all! Now he can carry the medication with him while on the go and he won't have to worry about what he is going to eat while and if that will cause him to have heartburn pain. Best of all we can simply order it online through Amazon and it arrives to our mailbox. It is so easy to be sure that he always has heartburn relief when he needs it. That gives us all peace of mind this holiday season.
Disclosure: This post is sponsored by Mirum but all opinions are my own.
Melissa is a football and soccer mom who has been married to her best friend for 24 years. She loves sharing recipes, travel reviews and tips that focus on helping busy families make memories.