7 Keto Friendly Foods You Can Find at Aldi
Who says that Keto friendly foods need to be expensive? The truth is you can find high quality, Keto friendly foods at a great price when you shop at Aldi. Look below at our list of 7 keto friendly foods you can find at Aldi, so when you are ready to join the keto movement, you can do so on a dime!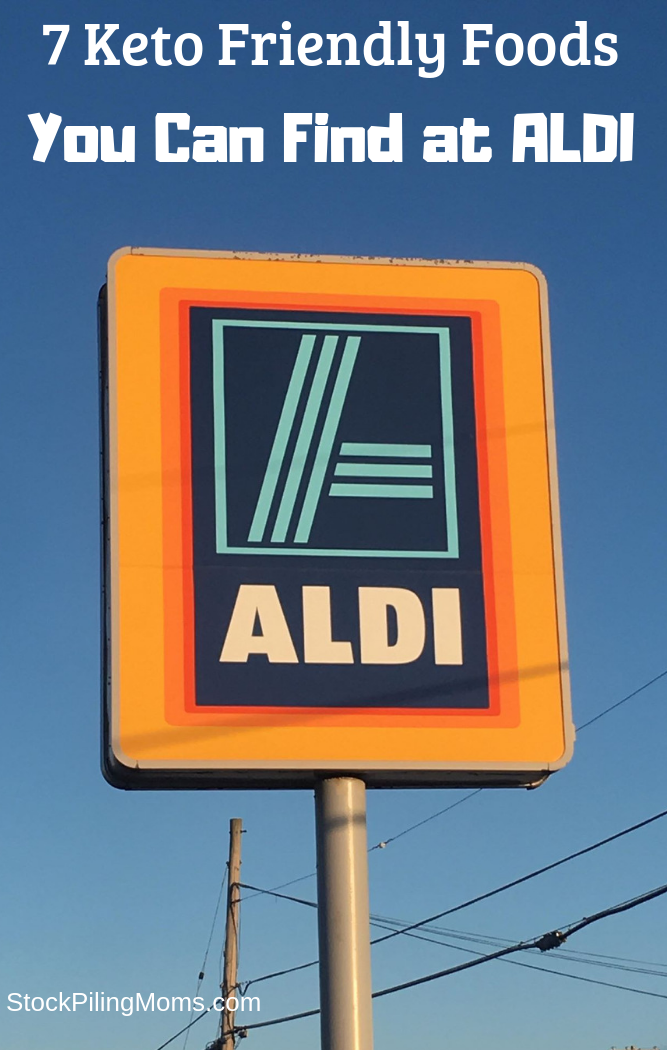 7 Keto Friendly Foods You Can Find at Aldi
1. Bulk nuts.
Typically, nuts are expensive. The nice thing is you can buy large bulk bags of nuts at Aldi way below what big box retail stores charge. Choose from cashews, almonds, peanuts, sunflower seeds, and other nuts which are high in protein and healthy fats.

2. Eggs.
Aldi seems to have the best prices on eggs! You can typically get a dozen for less than a dollar, which means you can enjoy protein packed breakfasts and snacks. Keep hard boiled eggs on hand for a quick, high protein bite. Aldi usually limits the number of cartons you can buy, but plan on picking up 2-3 as you will go through them quick.

3. Salami.
High fat meats such as salami and other Italian cold cuts can be found at Aldi. If you bought these meats at a specialty store you could easily pay $7 per pound. At Aldi, you can get these meats for less than $3 AND they are free from all of the preservatives. Look for the sampling assortments, so you can try different types of meat and see which ones you prefer!

4. Natural peanut butter.
You can still enjoy peanut butter on Keto as long as is it natural. This peanut butter is free from all the sugar. Check out the natural peanut butter offerings found at Aldi, and pair it with your fruit or use in baking.

5. Whole cream.
Many keto recipes call for whole cream. You find whole cream for all of your recipes when you shop at Aldi. Keep plenty on hand so you can add it to your keto recipes and get the fat you need in your diet.

6. Spinach.
Spinach is one of the staples of the keto diet. It pairs well with your dinner choices and rich in the vitamins and minerals you need. Buy fresh or canned spinach at your local Aldi for just pennies a pound and see how tasty it can be.

7. Avocado.
Aldi is famous for their low prices on avocado! You can typically buy them for less than a buck each, and use them to make dips, top your sandwiches, or just eat plain. They are rich in nutrients and the healthy fats that the keto diet requires.

Even if you are on a budget, you can still enjoy the keto lifestyle. Head to your local Aldi and check out these keto essentials, and see how budget friendly the keto diet can really be! While you are there, don't forget to keep your eyes peeled for the many other keto friendly options Aldi has, including cheeses, veggies, bottled water, and snacks!

More Keto Tips
What Can You Eat on the Keto Diet?
Ultimate Keto Diet For Beginners
Melissa is a football and soccer mom who has been married to her best friend for 24 years. She loves sharing recipes, travel reviews and tips that focus on helping busy families make memories.