How to do Keto Diet When Eating Out
You have probably already conquered your Keto diet on a daily basis when you cook, but what about how to do the Keto Diet When Eating Out? Since we've been doing this for a while now, we have some great tips for helping you to stay on track with your diet even when you are out to eat with family and friends.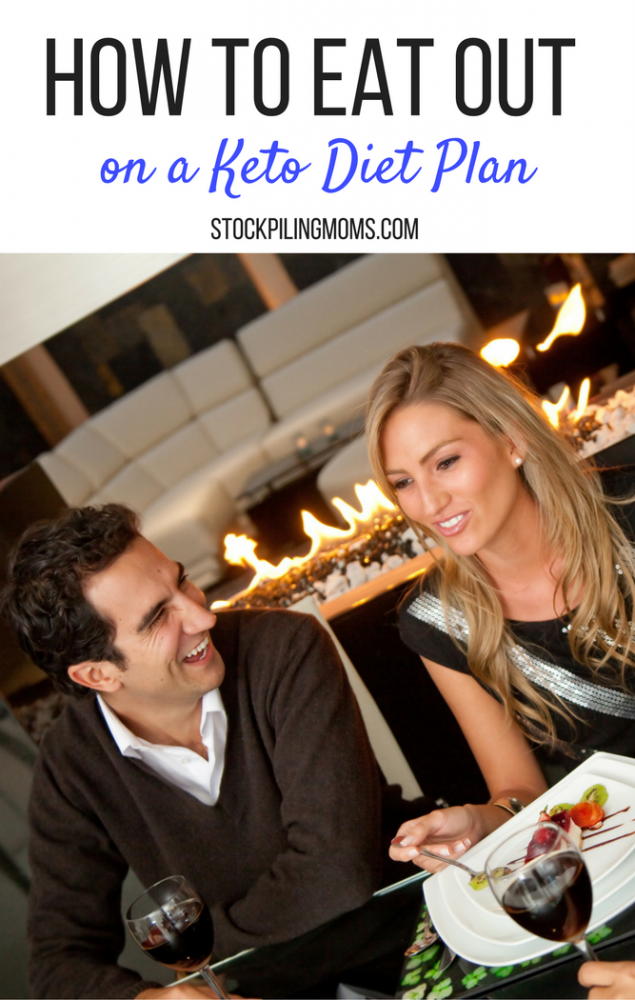 How to do Keto Diet When Eating Out
Ask for no bread or chips. Many restaurants offer a complimentary portion of bread or chips to munch on while you wait for your entree. If you are dining alone or with just your family, you may be able to agree to simply say no thank you when they bring to your table. If in a group where more people are wanting the bread, you will have to practice will power. Put the bread on the other end of the table, or simply ask that they don't bring any for you (lower number of pieces, etc.). This is one of the biggest issues to overcome but is easy to manage.
Choose grilled meats. While you may want that deep fried item, it is hard to know what is in the coatings on many meats and side dishes. Choosing something you know has been grilled is easier to control. There may be some marinades or sauces on these meats, so always check the menu closely or ask your server. However, grilled meats are more often than not going to be the safest choice. A steak, grilled chicken, grilled salmon, or grilled shrimp are all excellent choices.
Not all cheese sauce is just cheese. Cheese is great on the keto diet when eating out, but be careful! Many restaurants offer cheese sauces that are actually made from a roux with cheese added for flavor. That means the base is actually flour and high in carbs. Skip the cheese sauces and ask for guacamole when applicable or sliced and shredded cheese instead.
Substitute side dishes. Mashed potatoes, french fries, and baked potatoes or rice are often the main choices for sides. A simple side salad with regular ranch dressing is a great option. Steamed or grilled broccoli, cauliflower, or squash are also great options. While some vegetables are higher in carbohydrates than others, they are still a better choice than the starchy potato or corn dishes.
Skip dessert and ask for coffee instead. If everyone around you is enjoying a piece of cake, brownie, or even ice cream you don't have to do without. Simply ask for a cup of coffee and use a sweetener or ask for heavy cream to add to it instead of the half & half often offered. Sip some coffee and chat while the others enjoy dessert. You can always go home to your keto friendly dessert options.
These tips for staying on a keto diet while eating out will make it easier to stay on track while out and about. This is perfect for date night, family outings, or even during travel.
More Keto Tips:
Follow a Keto Weight Watchers Plan – How to
How to do Intermittent Fasting on Keto
Meal Prep for the Keto Diet – How to
Keto Diet Beginner Shopping List (with Printable)
75 Delicious Keto Diet Recipes
Stockpiling Moms can be found in all your favorite places! Hop on over to Instagram and follow the fun! We love posting memes, family fun, travel, and whatever we are feeling that day! Pinterest is also an amazing place to visit Stockpiling Moms. This is where you can pin all your favorite articles from our Food, Travel & Lifestyle Blog!
Melissa is a football and soccer mom who has been married to her best friend for 24 years. She loves sharing recipes, travel reviews and tips that focus on helping busy families make memories.