Useful Guide to Pick the Right Christmas Tree
Here is our Useful Guide to Pick the Right Christmas Tree for your family this year! If you are considering a fresh cut Christmas Tree then this guide is for you!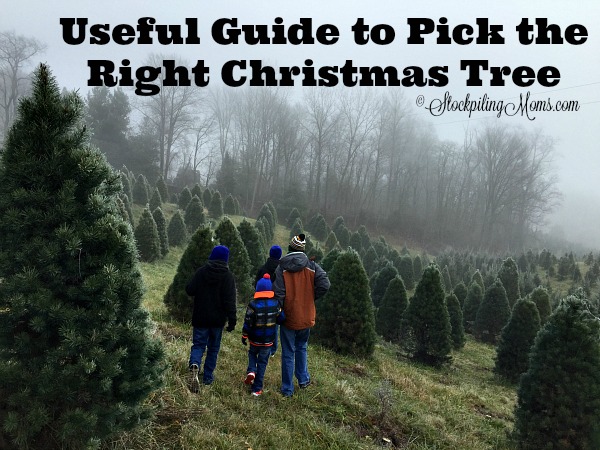 There are varieties of Christmas trees, mainly consisting of species of fir, pine, spruce, cedar, and cypress trees. Each tree has a unique feature, not only in terms of its aesthetic value, but also longevity, needle retention, and olfactory properties. Listed below are some common type of Christmas trees and their features from the local Christmas Tree Farm that my family visits each year – Bohman Christmas Tree Farm.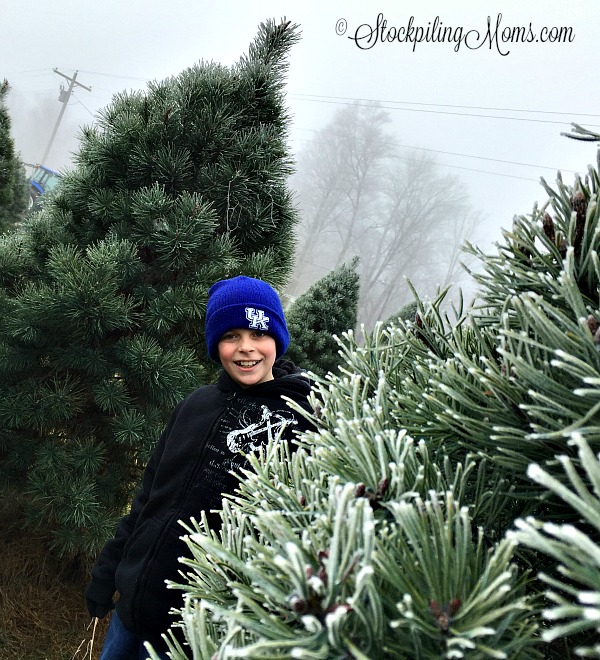 Fraser Fir – They have strong branches which turn upward giving a compact appearance. There needles are a flattened, dark-green with a groove on the upper side, and a silvery-white coloring on underside. The bark is usually a gray to gray-brown color, in the younger trees the are many resin blisters and as it becomes older it becomes more papery like scales. The needle retention, and dark blue-green color along with pleasant scent and easy transport makes fraser fir trees one of the most popular Christmas trees. On average it takes 7 to 10 years for tree growers to produce a 6 to 7 foot tree.
Scotch Pine – They are a species native to Europe and Asia introduced by early European settlers. It is extremely hardy and is adaptable to a wide variety of soils and sites. The needles are between one inch and three inches in length. The Scotch Pine is known for its dark green foliage and stiff branches – well suited for decorating with lights as well as light and heavy ornaments. It is also known for retaining its needles during harvest, shipping, and display, making it one of the most popular choices for Christmas trees. If watered regularly, the Scotch Pine will remain fresh for three to four weeks.
Canaan Fir – They are a relative newcomer to the Christmas tree market. It is very similar to the Fraser Fir. The Canaan Firs used for seedling production are made in a small area in West Virginia but trees of this type exist naturally in other areas.
White Pine – The white pine is considered to be the largest pine in the United States. Needles are soft, flexible and bluish-green to silver green in color and are regularly arranged in bundles of five. Needles are 2.5 to 5 inches in length. It is found on many different sites including dry rocky ridges and wet sphagnum bogs, but best development is on moist sandy loam soils. Needle retention is good to excellent. White pine has very little aroma, but, conversely, is reported to result in fewer allergic reactions than do some of the more aromatic species. (This is the type we get)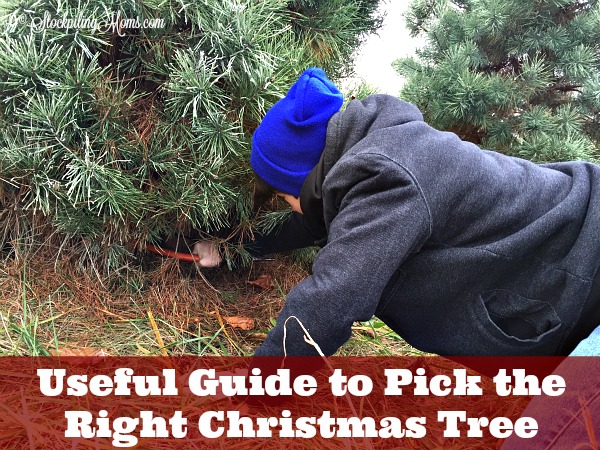 Real Christmas Tree Tip – After deciding what type of tree you are going to get. You need to make sure you measure height and width of the area you will be putting it. You do not want to end up with a tree to big or small.
Fake Vs. Real
It's different to opt for artificial trees because you "think" you're saving forests. However, buying real trees helps support the local farmers who grow them as a crop. These trees can be recycled and used as mulch or firewood, later on.
Stockpiling Moms can be found in all your favorite places. Hop on over to Instagram and follow the fun. We love posting memes, family fun, travel, and whatever we are feeling that day. Pinterest is also an amazing place to visit Stockpiling Moms. This is where you can pin all your favorite articles from our Food, Travel & Lifestyle Blog.
Shelley is a boy mom, marine wife, and is blessed with an amazing family. She loves sharing recipes, travel reviews and tips that focus on helping busy families make memories.