Is Frontier Airlines Worth the Ticket Savings?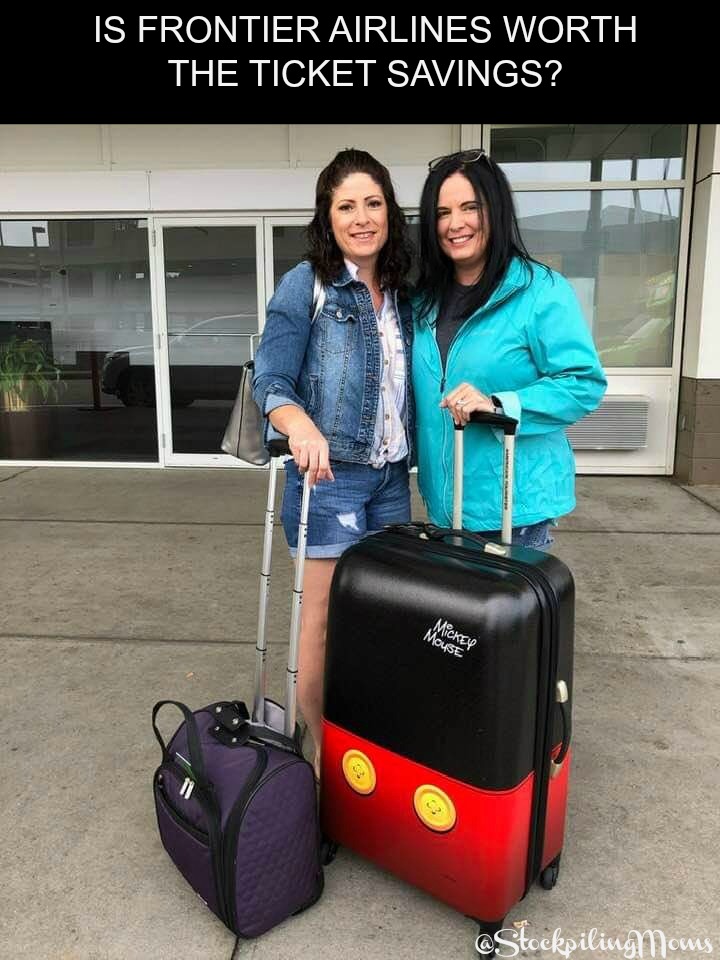 I took a girl's trip early May and we were looking at flight prices. I asked myself is Frontier Airlines worth the ticket savings? I started my research to see if this would be the best airline for us. There are several questions you need to ask yourself while traveling on airlines, no matter what airline it is. I made myself a list and then went though the different airlines to see if it was really worth it.
Is Frontier Airlines Worth the Ticket Savings?
Who am I traveling with? Girl's Trip no kids
How long am I staying? 5 nights
Do they have my flight dates? Yes, for the location I am flying to. (Not all airlines fly to every city every day.)
Are there long layovers? Yes
What is the price of the flight? Does that included round-trip? Under $200 round-trip
Do they charge for carry on luggage? Yes, Ranges from $35-$60
Do they allow a personal item? Yes, free
How much is checked luggage? Ranges from $30-$60 according to their website.
Do you have to pay for your seat selection? Yes and the cost varies! If you do not select a seat they will select one for you based off what is left on the plane. You may or may not get to sit with your party.
Do they have flyer programs? Yes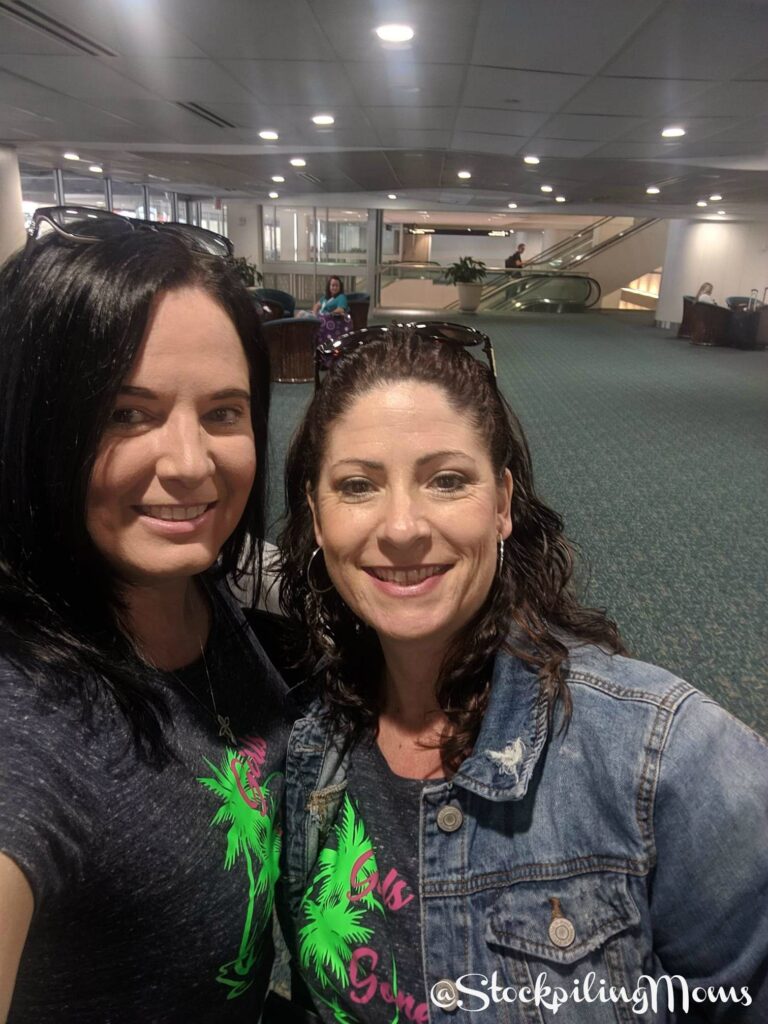 Who I am traveling with was an important question. Budget airlines do not always have the best flight schedules. Our return flight was not until 9:00 in the evening. This girl's trip was on a cruise line and the cruise transportation dropped us at the airport around 10:30 in the morning. It was a very long day and I would have never been able to pull that off with my kids.
So you may think "What's next?" After I answered those questions I was able to look at the expense of adding everything on. Some people may call it "nickel and diming" and it can be if you add everything individually or at different times. The great thing Frontier does offer is bundling at booking. Bundling at booking is a money saver for carrying on, checking a bag, seat selection, priority boarding, flight flexibility, and for 100% refund-ability.
You can only activate this bundle at booking. Another bundle that is offered is the Perks Bundle. This can be purchased at any time online but does not include flight flexibility or 100% refunds. If you are thinking I will mess with this at the airport you are going to pay for it! Waiting will cost you so much more! Take a look at the luggage guidelines below:
Carry On Size: 24″H X 16″W X 10″D and < 35lbs They charge multiple prices. You can save up to 50% at booking, pay a little more after booking, and the even more at the airport. Ranges from $35-$60 according to their website.
Personal Items: Size: 14″H X 18″W X 8″D This item is free but must fit under the seat in front of you.
Checked Bags: 62 linear inches (that's length + width + depth) and no heavier than 50 pounds. Ranges from $30-$60 according to their website. There is an additional charge of $75 for going over in weight or size. The luggage can't exceed 100 pounds or 110 linear inches.
We did choose to fly Frontier. It was cheaper for us even after we added everything in. We did use the Perks Bundle. We were going on a girl's cruise and we knew space would be limited. My friend came over the night before and we packed in one suitcase. We saved a lot just checking one item. I have the perfect personal item that is almost like a suitcase. It matches the measurements exactly, it is on rollers, and you wouldn't believe how much you can get in it. This airline fit our needs perfectly!
Personally, flying frontier airlines was worth the ticket savings for this trip! The website was easy to navigate and it wasn't confusing like some sites. The flight attendants were very nice and attentive. One thing to remember is they do charge for almost everything but your personal item and a glass of water. All on board drinks and snacks are at a cost. This airline was a perfect price for less than a 2 hour flight. I don't know if I could take long flights on this airline just simply because the seats are not that comfortable. The flights were no problem at all and it was smooth sailing. I would fly Frontier Airlines again if the price is right!
Listed below are some of Frontier Airlines Perks and Programs:
Their Frontier Miles Program is free! You can earn mile for mile while traveling on Frontier. You can earn benefits and status tiers.
Frontier Family Pooling is a program to pool your points. Up to 8 people can participate and earn/share points.
Discount Den is a membership to deeper discounts.
Kids Fly Free with an adult through their Discount Den travel club
Active duty armed forces, reserves, and national guard can receive one free personal item, one free carry-on bag, and two free checked bags. Must provide CAC
I hope this helps you if you are trying to select an affordable flight. I believe that Frontier Airlines is Worth the Ticket Savings.
Disclosure: This flight was self-paid and I not affiliated with Frontier Airlines. All of my opinions are completely based on my own experiences.
Shelley is a boy mom, marine wife, and is blessed with an amazing family. She loves sharing recipes, travel reviews and tips that focus on helping busy families make memories.